Exploring Southern Vietnam's Coast by Motorbike: The Beginning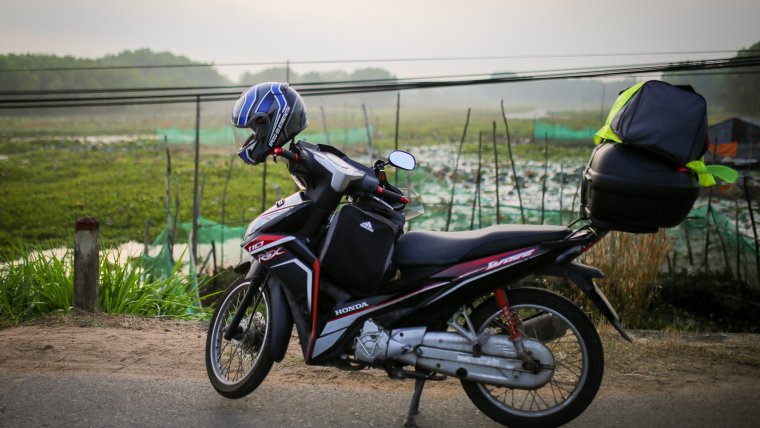 Exploring Southern Vietnam's Coast by Motorbike: The Beginning
www.sleeklens.com
Vietnam is one of the world's most beautiful countries. It is filled with gorgeous landscapes, diverse cultures, and very friendly people. This makes it an exciting place to visit as a photographer. I recently had the opportunity to travel through Southern Vietnam's coast by motorbike. Along the way, we encountered breathtaking views and many hidden gems. I encourage you all to visit if you have an opportunity in the future. If that is not a possibility for you – don't fret! We'll go through the highlights of the trip.
The Adventure Begins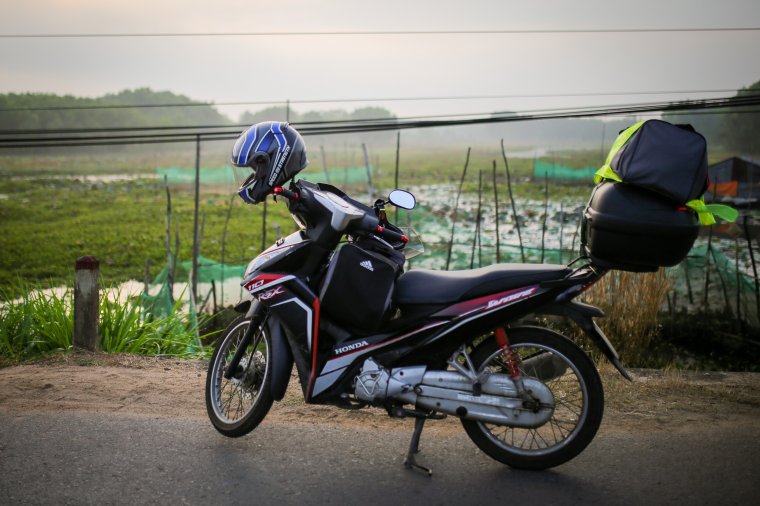 Just 2 hours outside of Ho Chi Minh City in the small town of Xuan Truong, we rendezvous with our group and begin our journey. However, just 10 minutes after we set off – the unthinkable happens! One of the drivers has a flat tire and has to stop to fix it. Thankfully, our group had a few mechanics. As we waited for the tire to be fixed, I pulled out my camera to take what would be the first photos of the trip. We were surrounded by a small lake on both sides of the road. The
sun was just rising over the horizon
(we set out at 6 am that morning) and there were farmers working on the rice paddies in the distance. It was truly a refreshing sight.
Dalat, Vietnam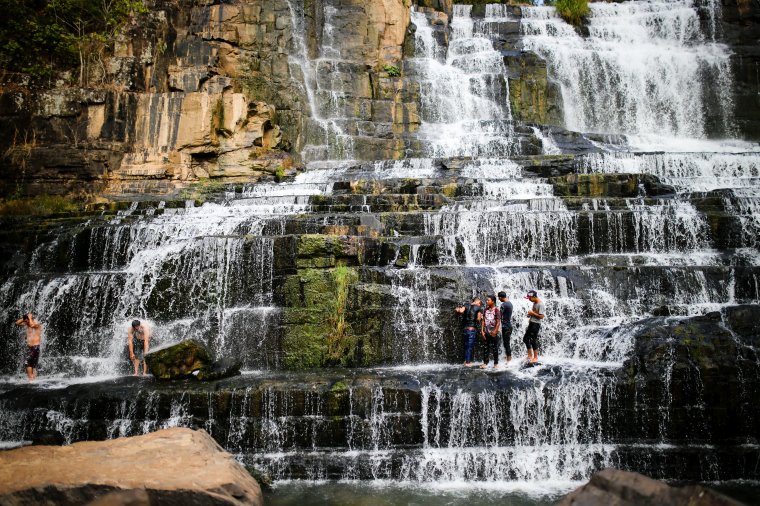 Our first major destination was Dalat, Vietnam. This small city has a population of just over 400,000 and is surrounded by
waterfalls
, lakes, pine forests, and hills. Right in the middle of Dalat is a beautiful lake where you can rent paddle boats to paddle around. Upon getting close to Dalat, we rode through the hills and valleys. We stopped at a waterfall just outside of Dalat, called Datanla. This afforded me the chance to take quite a few landscape and portraits. Although it was mid-afternoon and quite bright at this time, we found a decent amount of shade for the portraits. The bright sunlight also made the colors pop out more in the photos, so that was a nice consolation for having to deal with the harsh light. We spent about an hour resting and taking photos before continuing our journey to the city of Dalat.
Once we arrived in Dalat, it was already nightfall. We quickly spotted the central lake, which was called Tuyen Lam Lake. There were many tandem bicycles and horse carriages carrying passengers around this area. We eventually ended up walking around downtown where the night market was. Dalat's abundant night lighting made photography quite enjoyable and a unique experience. The night market was very large and exciting – for all of you street photographers out there. Unfortunately, because we were traveling during the week of Lunar New Year, it was quite crowded and I wasn't able to take as many photos at the night market as I wanted to. On the way home back to our accommodation for the night, we took some group portraits with the awesome
bokeh
of the lights in the background.
Flower Gardens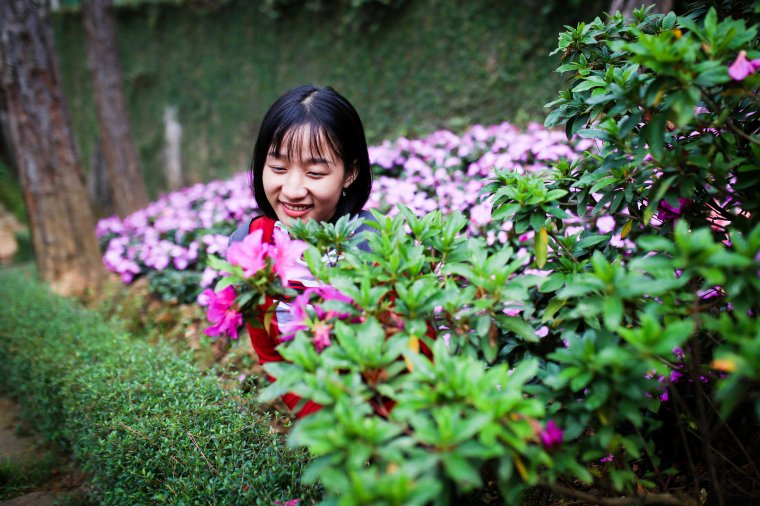 The next day, we visited one of the flower gardens in the area. There was a long rope bridge that made for great group portraits. The gardens were very colorful and provided great backdrops for portraits. We also discovered a small stream and wooden bridge, which made for a cute portrait background. Moving on, we visited the Duong Ham Dieu Khac, which was a display of clay engravings. It was an interesting experience which featured large engravings such a car, a bench, a grand piano, etc. By now, the bright mid-afternoon sun was above us, which created harsh shadows on the subjects' faces – not to mention we were all sweating hot. Needless to say, we didn't stay long.
Isolated Cabins in the Woods

Moving on, our group migrated to a majestic forested area tucked away in the hills. Upon arrival, we were greeted by wood cabins built along a peaceful stream. There were a wooden bridge and beautiful flowers by the stream also. This picturesque scene was a photographers' dream. By this time, the sun was starting to lower into the horizon and the golden hour was starting. I led my friends around the area as we took portrait after portrait.
Part 2 of this article will highlight the coastal part of the trip, including the beautiful beaches in Nha Trang, Vietnam.
Happy shooting!
SaveSave