An Autumn Morning in Cyprus and Self-Reflections
An Autumn Morning in Cyprus and Self-Reflections
www.sleeklens.com
Autumns in Cyprus are a blur of fog, crunchy leaves, and rainy (self) reflections. Every autumn, my family and I would spend hours collecting refreshing water, hiking, and taking quirky photos in the mountains. Since Cyprus is a fairly humble little island free of endless traffic jams, getting to places requires no effort at all. This easiness allows the island's inhabitants to freely explore the entire island. In the autumn, this is particularly useful.
There was a certain year when autumn grandly announced its arrival and showered the island with shades of amber and brown. Everybody was in a state of perpetual awe during this enchanting time; most people were either taking snapshots all the time or simply absorbing, wide-eyed, the bountiful supply of picturesque scenes. I was amongst the former, dutifully photographing both landscapes and details with any camera I could get my hands on. It was a refreshing period of time which put us all in a world where worries concerning time and pain didn't exist. Because every individual had the chance to experience this worry-less reality, even if temporarily, more people seemed to get along. It was as if the season had cast a spell of tranquility on us all, blocking all resentment from entering our newfound bubble of safety.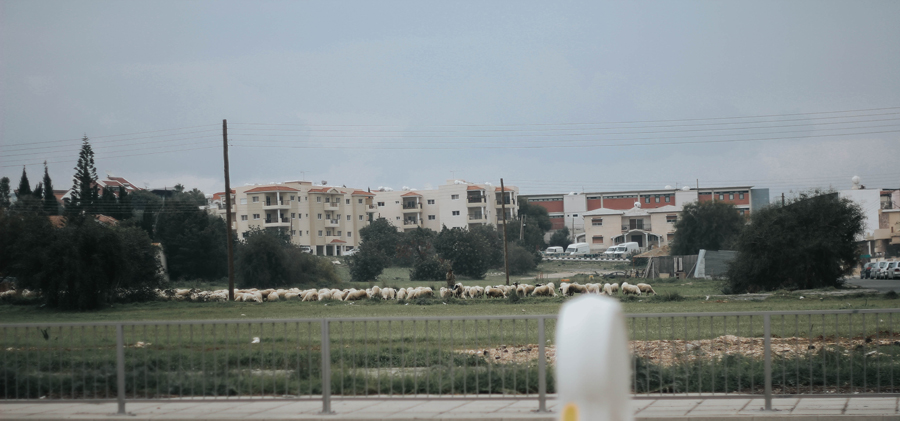 The mountains' personality changes along with the time of day. Aware of this fact, we decided to visit the mountains before they awakened. On a cozy morning, we packed spinach pie and a thermos full of hot tea and went looking for an adventure. On our way there (a trip that takes no longer than an hour and a half), we spotted a shepherd herding a flock of sheep. The group was carefully hidden behind a timid layer of fog, a ghostly yet comforting reminder of a simpler life. Such a sight, though common in the mountains, is a rare occurrence in the city itself. This is why exploration is precious – you could visit the same location over and over again, but the creative opportunities it would provide you with would always be diverse and endless. Finding unexpected situations to photograph is an absolute joy for us all. The good news is that you needn't go far to experience this joy.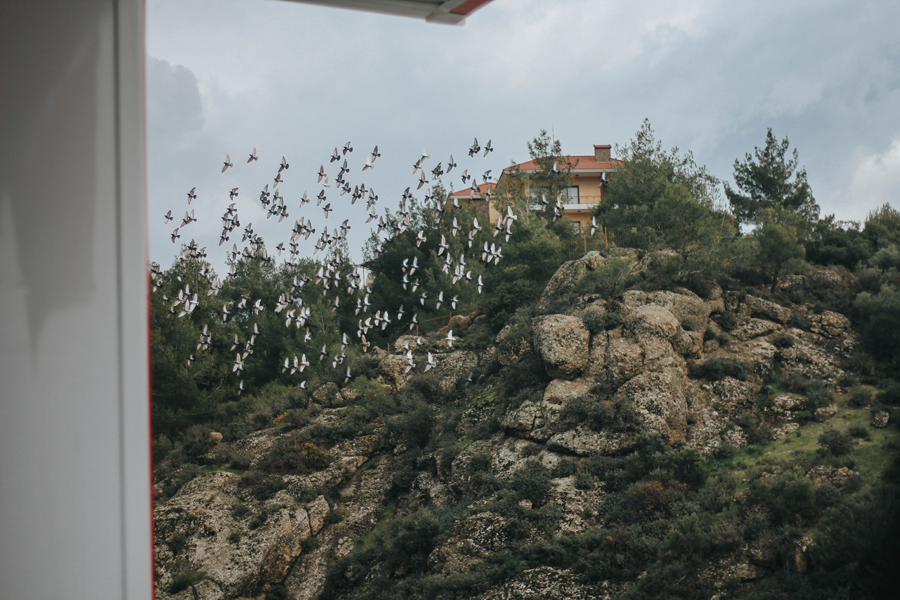 Around 30 minutes into the trip, we stopped to grab a few snacks in our favorite store, a place that smells like the best bakery in the world mixed with the wondrous scent of forests. There, we spotted another unexpected moment: birds appearing out of nowhere like fountains in the sky. They quickly and elegantly flew around the area, leaving behind mild echoes and feather souvenirs. This, combined with Birdy's cover of the song Skinny Love, left an unforgettable mark on me. Though the grandiosity of this moment might not have abandoned me in the years to come, I would've forgotten to remember it had it not been for the images I took during that experience. It is for this reason – that significant yet unpredictable moment, when documented in one form or another, stay with us forever – that I cherish photography and everything it has to offer.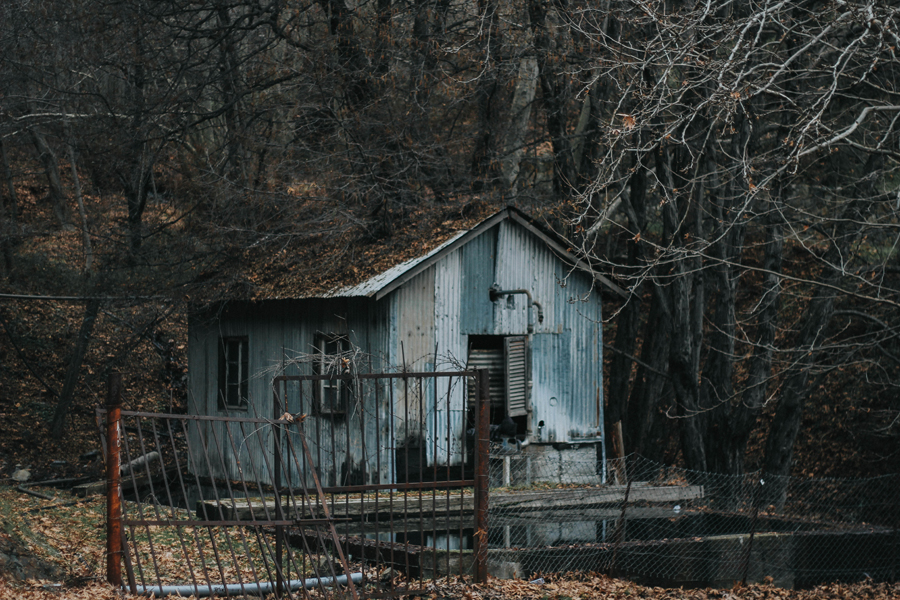 Entering the heart of the mountains was, as always, akin to a sigh of relief. Our favorite spot, an outdoor space where visitors could relax and collect fresh water, was located next to an abandoned little shed surrounded by a stream. In another environment, this would've been a disconcerting view; in the autumnal morning mountains, it was a visually appealing comfort. We spent the rest of the morning nibbling on goodies, discussing the beauty of the chilly season, and taking comfortable walks in the area. Every moment felt strangely endless, and in a way it was. When I go through the photographs I took back then, I find myself reliving every vivid moment as if it only happened a week ago. To quote from Kurt Vonnegut's novel Slaughterhouse Five: "Everything was beautiful and nothing hurt."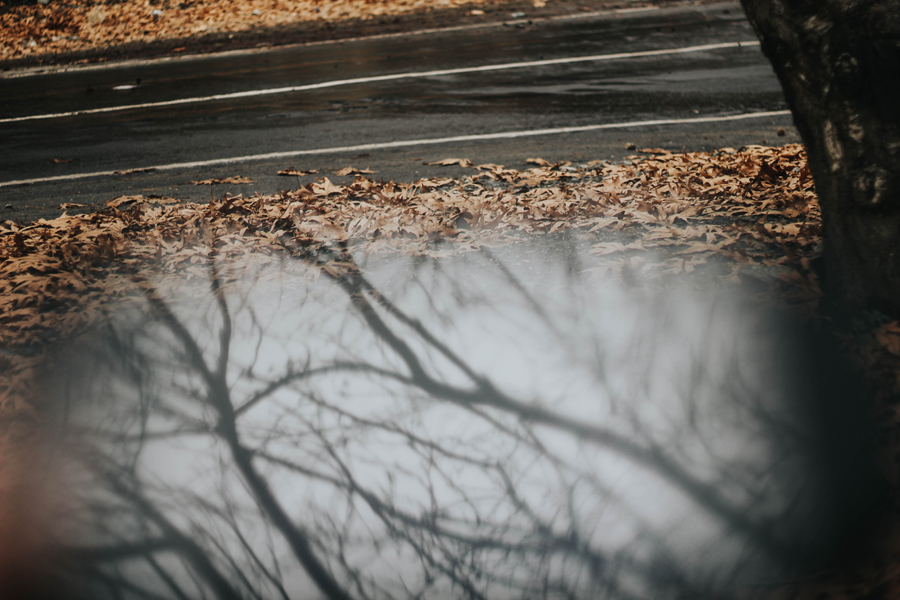 I encourage you to visit all kinds of places, even your own backyard, and to look at them through the eyes of a curious observer. In that world of inquisitive thoughts, you will find exactly what you need, especially things you never knew you needed. There is endless value in being both present and photo-ready on this unpredictable, marvelous, colorful earth.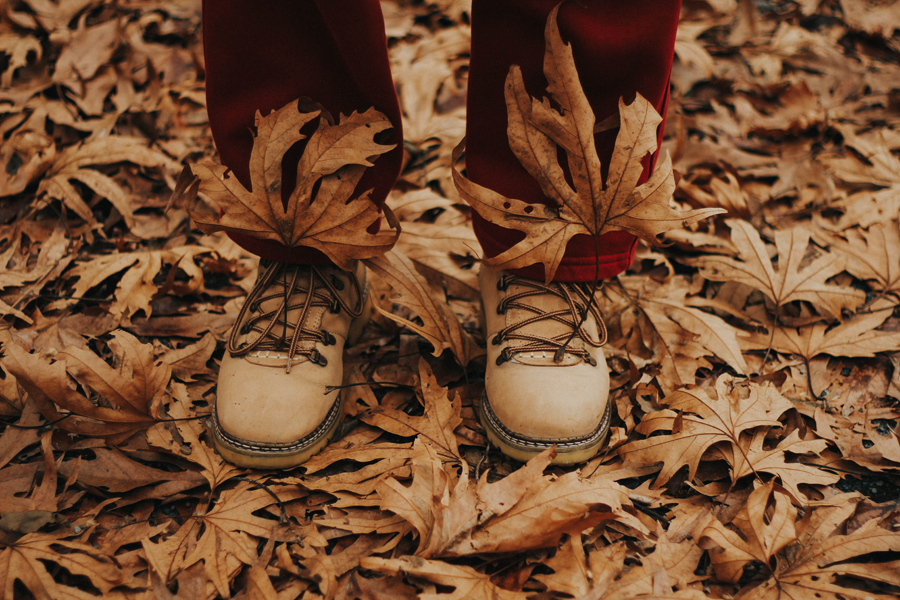 The following two tabs change content below.
I'm an admirer of nature, a photographer, and a curious reader. Writing about photography and helping others improve is a growing passion of mine. My constant wish is to inspire others to be creatively fearless and endlessly curious. "Always dream bigger is my advice to you, because you can have whatever your heart desires" - Ashley Graham