Why is Photography Post-Production Important?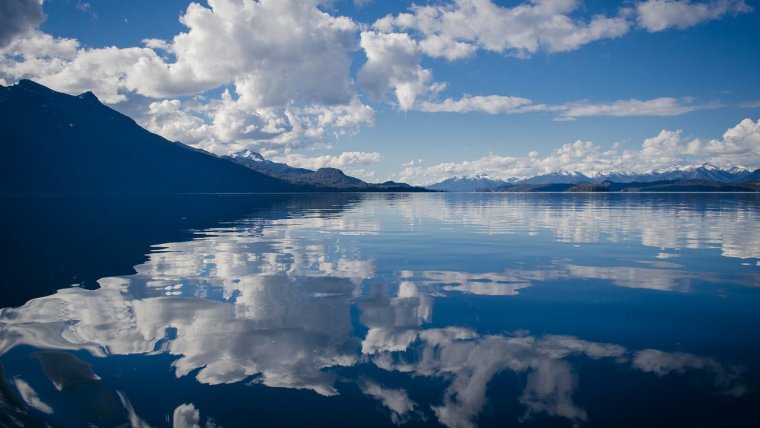 Why is Photography Post-Production Important?
www.sleeklens.com
Post-production is the defining factor that separates professional quality images from casual snapshots. Just as writers need editing, photographers need post-production. You don't have to be a professional, though, to benefit from editing tools. Even if you don't plan on selling or showcasing your photos, you still want your photos to represent what you meant to capture. Although photography techniques and equipment continue to improve, its methods are still primitive compared to the mechanics of the human eye. Post-production gives photographers the opportunity to fix errors and enhance an image's features so the image lives up to the photographer's vision.
Post-production is half of the art behind photography. It's the photographer's chance to engage with their photos in a hands-on fashion, making improvements and alterations to the RAW image. The photographer's artistic vision is not complete until after the finishing touches they add using photo editing software like Photoshop or Lightroom.
Flaws
Reality isn't perfect. Your camera isn't perfect, either. Sometimes the weather doesn't cooperate and you're left with images that appear too dull, too dark, or even overexposed. Accidents happen, too, and you may discover your perfect shot was actually taken with the wrong settings. Portraits may need retouching, and you may discover your photos are off-center or in need of cropping. No photographer, and no camera is perfect.
Photos Aren't Always True to Life
No matter how advanced your equipment may be, it can't capture the exact same shades and lighting you perceive with your naked eye. Every photographer is familiar with the frustration of trying to capture a beautiful sky without turning the foreground into a black mass. On the other hand, if you have a clear, well-illuminated foreground, the sky will almost inevitably become a blank, gray or white field. The secret to linking illuminated foreground with fascinating clouds and blue skies is post-production.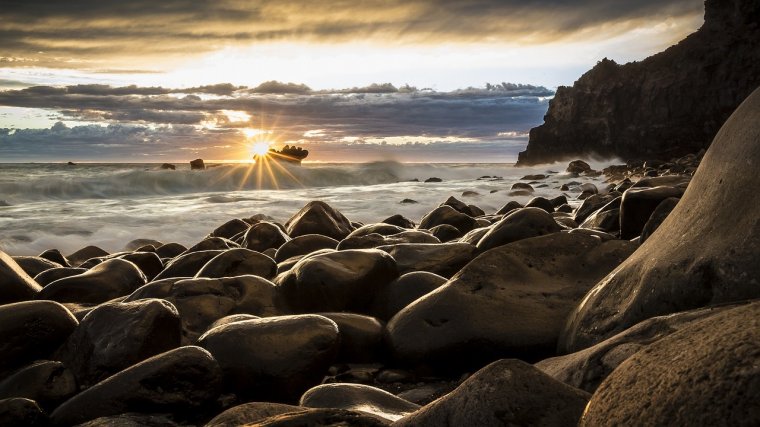 Light is essential for photography, but it can still cause problems. Although you can control your light sources very well in an indoor studio, you may still have issues with color. Light causes more problems when you shoot on location, however. You will deal with backlit subjects, side lighting, and frustrating shadows. Your eyes compensate for various light levels, but your camera records all of those levels at the same time, which means even slightly brighter areas will appear overexposed in your image. Post-production allows you to adjust the image the camera captured to match what you saw with your eyes.
Your Vision May Not Be True to Life
Photography is an art form. In order to bring your vision to life, however, you will often have to manipulate the contents of your photo. Post-production allows you to bend reality to suit fantastical shots or to add various effects to your work. It's common for photographers to blend black and white techniques with color features, or for light sources included in an image to be exaggerated for dramatic effect.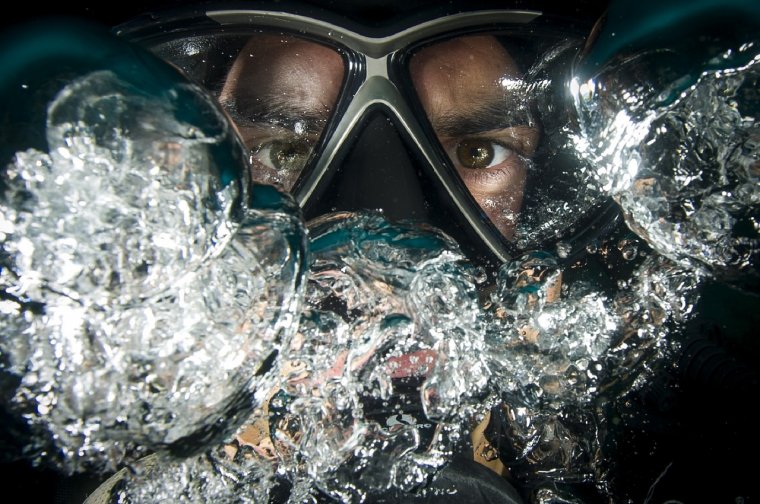 Post-production also gives you tools to manage the quality and focus of light and color. This is essential for composites and single images alike since these qualities set the tone and mood of your photo. The same qualities also determine the focus of an image. Many of today's most popular photographers use regular post-production techniques to transform simple images into fantastic glimpses into the photographer's imagination.
Benjamin Von Wong takes incredible underwater photography, for instance, and relies on post-production to translate flat, gray shots into images full of bright contrasts and dazzling colors. Von Wong routinely overexposes his images in order to have the most range for post-production. While it's easy to enhance shadows, it's harder to recover details buried in darkness. Without the edits he makes in post, his images wouldn't quite be the breathtaking masterpieces that have gone viral.
Even Good Photos Could Be Better
Even a little time in post can turn an average photo into something worth sharing. The second look gives photographers the chance to see their image as a viewer rather than as the photographer. They can assess angles, light, and subject. Cropping, one of the easiest and most common post-production tools, can dramatically change the entire focus and balance of an image.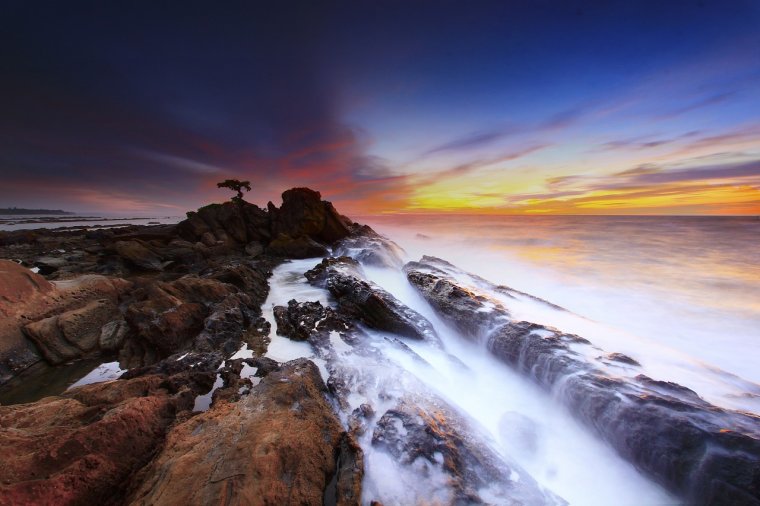 More advanced techniques can reveal details lost to overexposure and restore a realistic color balance to the image. Whether you are improving professional portraits or trying to recapture the memories in your vacation pictures, post-production can make the difference between giving your image a frame or sending it on a trip to the trash can.
Everything you do in post is just as important as the initial shoot. Collecting RAW images is probably more fun than editing them, but a RAW image is an unfinished product. Photographers often display some of their greatest artistic talents in post-production, and photography is one of today's most popular art forms. It doesn't matter if you take photographs for yourself or others. You owe it to your craft to spend at least a little time in post-production.
The following two tabs change content below.
Before I became Editor-in-Chief of PHLEARN Magazine, I spent over five years specializing in Photography Writing and contributed articles regularly to sites like PictureCorrect, Sleeklens, and PhotoWorkout. Photography has always been a huge passion of mine; I may not be professionally trained in the art, but the knowledge and experience I have gained writing about photography techniques, interviewing some of the biggest and most inspiring photographers out there, and covering industry events has been invaluable!