Anti-Paparazzi Law: How Does It Affect Photographers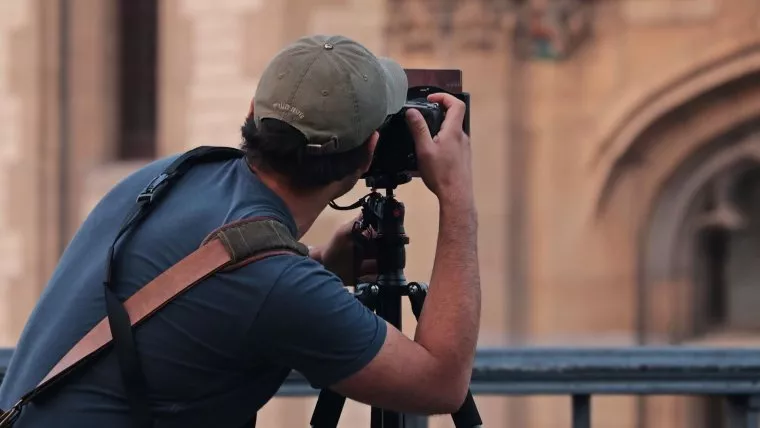 Anti-Paparazzi Law: How Does It Affect Photographers
www.sleeklens.com
This world is filled with opposites that help to strike a balance between whats and good and what's bad. In everything you do, there is a good side and a bad side of doing it. For example, even something simple such as drinking water has the possibility of drinking too much water. Without a balance, one thing will always outweigh the other thus causing an inevitable problem. Today we will be discussing one of the bad parts in photography that is sometimes not popularly discussed by photographers enough. The topic we will be touching on today is the pressing issue of anti-paparazzi laws and how it can affect the photography community. As someone who's not a paparazzi photographer but a photographer nonetheless I will be simply pointing out some points as to how the community of paparazzi photographers may be affected by this law and also how it may be justified in some ways. However, lets firstly establish what the anti-paparazzi law is and why it was implemented in the first place.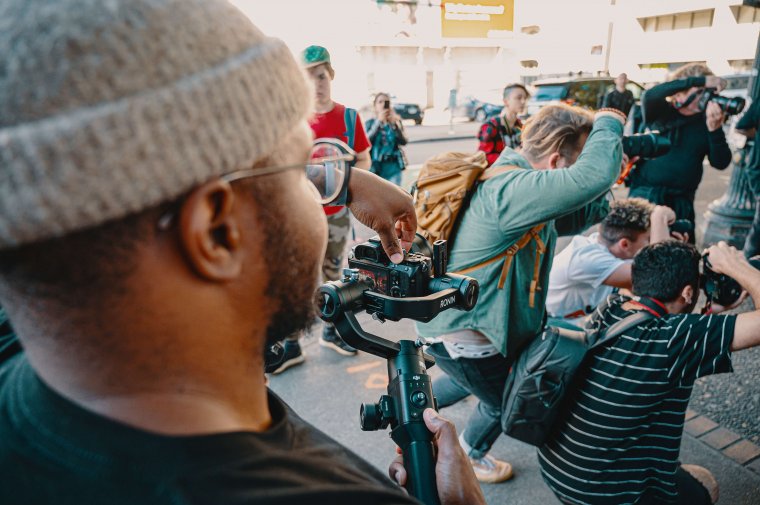 The Anti-paparazzi law summarized basically speaks to the protection of high profile individuals such as recording artists, politicians, actors, etc. This law protects these people from things such as harassment which encompasses being stalked or followed without given permission. The law also protects the children of these popular individuals as photographers can also be sued or charged for taking unsolicited pictures of these children without the consent of their parent or their parent presence. This law was implemented and reinforced after a tragic event that happened to the royal family in England. Reports say that Princess Diana crashed and died in a motor vehicle accident as a result of being chased by the paparazzi on bikes. It was said that the driver of the vehicle was traveling over 100kph when he lost control of the vehicle and crashed into a wall. Several bikes and photographers were taken into custody and some photographers charged as a result of this tragic event. This justifiably set the tone for how paparazzi photographers are supposed to operate in different scenarios or events.
The current anti-paparazzi laws specifically prohibit photographers from trespassing on any private property to obtain content. As a paparazzi photographer, you are also not allowed to use a telephoto lens as a tool of surveillance for any private property nor can you pursue target in motorized vehicles such as a motorbike, motor vehicle or truck.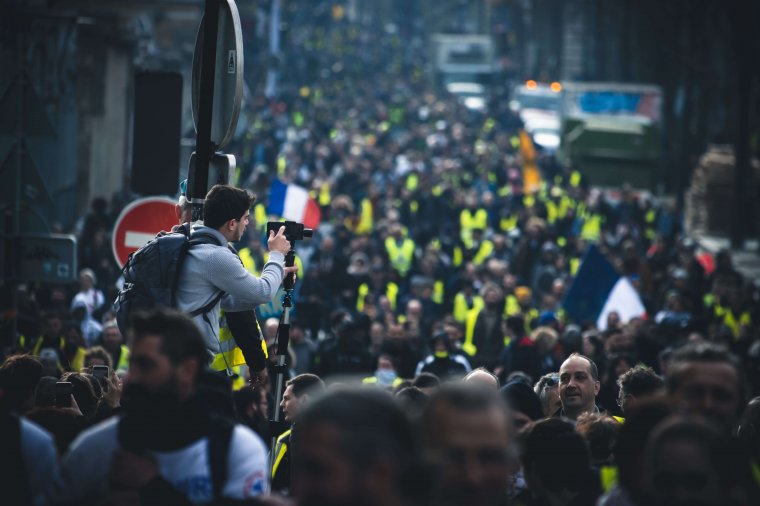 Many photographers, however, find a way to work around this to provide popular tabloids with provocative content to draw attention to their websites or social media platforms. Paparazzi photographers potentially end up infringing many basic human rights to privacy. Sadly if you're a person of interest or popular, privacy tends to go out the window for you.
How Does This Anti-Paparazzi Law Affect Photographers?
The Anti-Paparazzi law will affect Photographers but namely paparazzi photographers a bit more than others. One has to keep in mind that there are photographers who actually make a living just by taking pictures of celebrities or public figures in an embarrassing moment or simple at their worst. Of course, this is not the most morally correct job in the world but it is their job nonetheless. These laws affect photographers in a few ways.
1. Limited
As a result of these laws, it limits your capabilities as a photographer to carry out your job as effective as you need to. You have at least 15 different things to think about before you press your shutter button or even think of sending your image to a news outlet or popular tabloid. Many things come into play here – privacy and freedom of speech are just two of those things. The topic of privacy in a public space can bring forth many questions that need answers. Most of these answers are not available to photographers so they end up working off common knowledge.
2. Civil Liability
These laws expose photographers to a number of paparazzi privacy breaches. Therefore you may have a number of photographers who are not completely aware of the laws in place against them. As a result of them being unaware, they'll more than likely breach these laws and end up paying dearly for it. So, in essence, it leaves a lot of photographers vulnerable.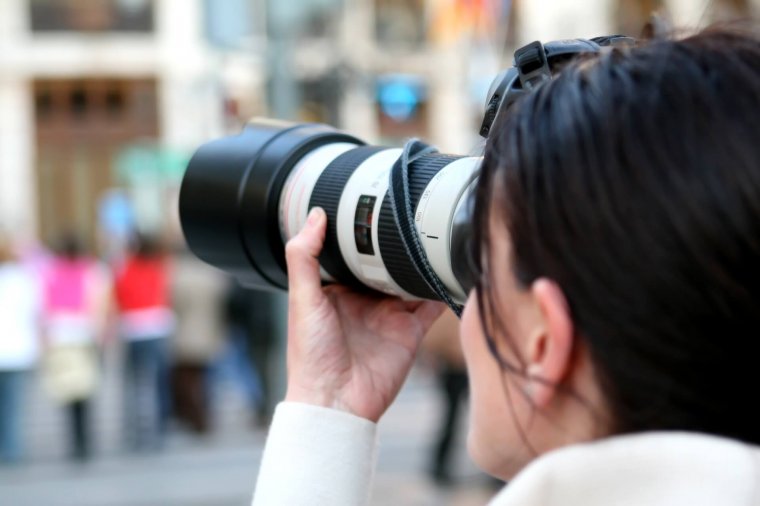 3. Finding Other Means
Photography is a craft that has its many genres but once you find a genre that you enjoy within photography, it's easy to become comfortable. For existing photographers who've made a career out of doing paparazzi photography or things similar to paparazzi photography may be forced to explore another genre. This changes up the game making them find means and ways to make a living from other genres of photography and ultimately being taken out of their comfort zone.
I hope this article has opened your eyes into the world of how Paparazzi photography works and how it should work. There are many sides to this field and each comes with its own responsibility. Thank you for stopping by and I hope to see you again soon.
What Happened To Princess Diana?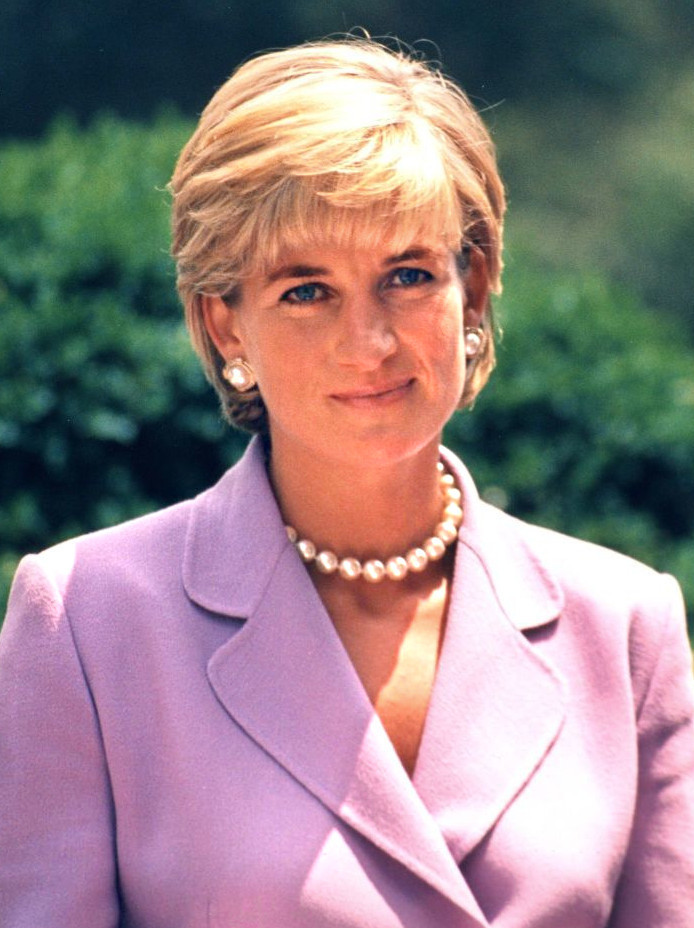 Photo courtesy of John Matthew Smith.
Princess Diana, affectionately known as Princess Di, was one of the most popular British royals. She was killed in a car accident on August 31, 1997, while being chased by paparazzi. There is much mystery around what exactly the night she died, which has given rise to a number of theories ranging from the conspiratorial to the accidental and simply unfortunate.
As a sign of the massive love and esteem in which the public held her, piles of flowers began to arrive outside the Gates of Kensington almost immediately after her death. Some of these piles reached 30 feet in height. More than 2 billion people around the world – a staggering number – tuned in to her funeral in London.
The story of the tragedy perhaps began when Diana – the estranged spouse of heir apparent Prince Charles – arrived in Paris with Egyptian socialite and filmmaker Dodi Fayed. His father Mohammed was the owner of the Hotel Ritz Paris a short distance from the fabled tree-lived avenue of the Champs-Élysées, and Diana and Fayed planned to visit him in his apartment a short distance from the hotel.
Photographers were constantly swirling around Diana and attempting to capture every aspect of her personal life in detail. Evading their invasive reach was something that constantly followed her, and she had developed a number of strategies to evade them.
As usual, they swarmed around the front entrance of the hotel, hoping to catch a glimpse of her in a car that was actually a decoy vehicle, which departed around midnight. Shortly thereafter, Diana and Fayed departed from the rear of the hotel in a Mercedes-Benz W140 S Class driven by Henri Paul, the deputy head of security at the hotel. Sitting in the passenger seat was her bodyguard Trevor Rees-Jones.
Although they were able to avoid the thirty or so photographers who swarmed the front of the hotel, they were not able to avoid about a half dozen photographers who zipped after the car on speed bikes. What happened next was simply horrifying and shocked the world.
As the Mercedes entered the Pont de l'Alma underpass along the Seine, the car struck a pillar while traveling at over 100 miles per hour. Fayed was pronounced dead at the scene, as was the driver Paul, who was three times over the legal alcohol limit. Rees-Jones survived the incident, but Diana suffered severe internal injuries and later died at a local Parisian hospital around two hours later. The impact had created severe, irreparable damage resulting in cardiovascular shock.
In a subsequent trial conducted by French authorities, it was determined a main cause of the accident was the inebriated state of her driver, Henri Paul. In addition to alcohol, traces of antidepressants and antipsychotic medication were found in her bloodstream.
It was not conclusively proven that the Paparazzi had exclusively contributed to the car crash, certainly in light of the fact that the driver was excessively inebriated. However, the horrific event was certainly bookended by photography – invasive as usual at the beginning and macabre at the end. Shockingly, when photographers arrived at the crash, they did not approach the vehicle to help but began taking photographs.
The trial ultimately did conclude that Paul's inebriation was the most significant factor. However, the reckless chasing vehicles hoping to get a snapshot of one of the world's most celebrated public figures did contribute to the collision; the crime of gross negligence was cemented into the narrative by their almost voyeuristic behavior upon arrival at the crash.
One photographer was beaten by angry bystanders, and several of them were arrested, while the fruits of their morbid labor – their rolls of film – were confiscated immediately. Bodyguard Rees-Jones, riding in the front passenger seat, was wearing a seatbelt and ultimately survived the crash. Fayad and Paul had been pronounced dead at the scene, and as mentioned, Diana died shortly thereafter. Significantly, neither the princess nor her boyfriend had been wearing seatbelts.
The public mourning was global in scale. Leaders such as President Bill Clinton and Prime Minister Tony Blair expressed their condolences in televised addresses. The Queen of England herself, Diana's once mother-in-law, made a public speech expressing great sorrow and empathy that has been hailed as a turning point in public approval, as many Britons saw her for the first time as a sort of grieving, approachable grandmother.
Diana's popularity came in part from her glamor and her turbulent personal life. Married as she was to Prince Charles, she was set to become the consort of the future King of England, and her sons Prince William and Harry are significant media personages on their own…not to mention the fact that William and his wife Kate are likely to become future monarchs.
But above and beyond her celebrity, Diana was recognized for her philanthropy. She was known in particular for working with children and the elderly, and two particular human rights campaigns with a special place in her heart were the AIDS crisis and the fight to ban landmines. Shortly after her death, a conference was called in Oslo, Norway, in her honor, and landmines were permanently banned from international usage.
Diana possessed a unique combination of shyness and charisma. She was a much-beloved figure in the Royal Family and the tragedy of her death carries traumatic echoes down through today. The events of that midnight car ride that cut her life short became driving factors in Paparazzi Laws that would forever change how freelance photography works.
How To Become a Paparazzi
Do you find yourself absolutely enthralled by the glitz and glamor of Hollywood? Would you love nothing more than to spend your days snapping rare photographs of your favorite celebrities?
Then you've come to the right place, but the question is this: do you have what it takes?
Becoming a paparazzo isn't all glitz and glamor. In fact, if that's what you're looking for, you may want to audition for a role and begin acting. Paparazzi are the guys hidden behind the dumpster with a camera. They're the women camped out across the street for hours, waiting for just the right moment to catch Lohan's latest up-skirt.
It's not a job for the glitterati. If you've ever considered becoming a spy, however, it may be just right for you. So, here's what it really takes to become a successful member of the paparazzi:
1. Dedication
You're going to have to work more than a couple of days a week. In fact, to begin with, you may be working more than five days a week. In the era of Instagram and tumblr, it's getting harder and harder to snap a picture that's a cut above what celebrities are already sharing through their own social media. Your photograph should capture a moment that is priceless. Even then, you will only be looking at a residual royalties' compensation of about eight to nine thousand dollars. If you're going to cover expenses and make enough to live, you'll need to work long hours because priceless shots don't happen by accident.
2. Mad Photography Skills
As a regular studio photographer, you have ample time to set up the perfect shot. You control the lighting, the model, and the environment. None of this is in the hands of a paparazzi, so you're going to have to become a ninja with the camera. Much like music photography, you'll need to be quick enough to capture a moment no matter what the lighting or environment is like.
3. Mad Spy Skills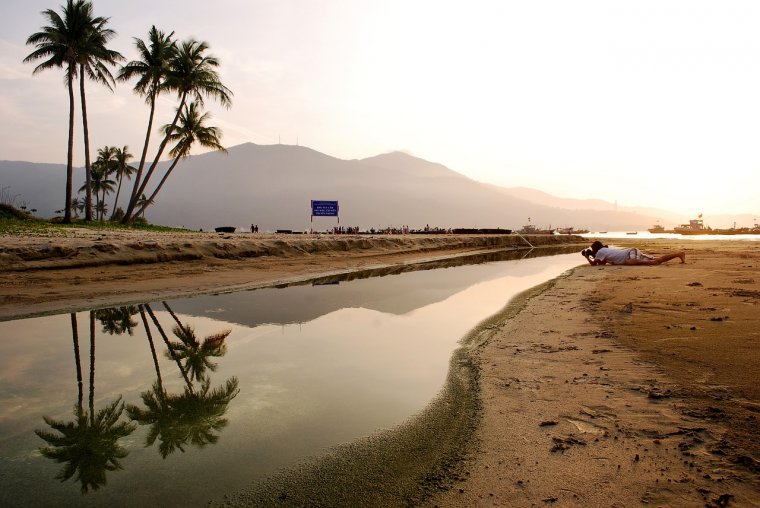 Time to whip out those ninja skills again because you're going to need them. Tailing, trailing, waiting, and knowing just when to strike: these are things you'll need to learn. Sometimes you may have to camp out for hours, or even days, to get the picture you're looking for. You'll have to do some sleuthing, find people you can pay to keep you updated on celebrity movements, and learn how to blend in so you're not noticed by your subject or their posse. If you can't do this, your potential to land a priceless shot is nearly non-existent.
4. The Ability to Work Alone and as a Team
Even if you decide to work freelance, you're going to need industry contacts if you want to sell your photographs. It's also a good idea to work with an agency instead of working completely solo as a freelancer. You'll get lonely very quickly without a support network of professionals and colleagues by your proverbial side. However, even with an agency, you're going to be spending long bouts of time all on your own. Learn to work well both independently and as a team to ensure success while avoiding burnout.
5. The Right Equipment
You may think you can snap a shot with any old camera, but that's simply not true. You're going to need at least a mid-range DSLR camera and an array of lenses with different ranges. You will also need a laptop so you can check your pictures on the go, that way you're not surprised when you get home and find out that all your shots turned out wrong. You'll know immediately, and then you can stick with it until you get just the right shot. Some paparazzi have been known to carry upwards of 50 lbs. of equipment with them in the field, so you'll also need a good bag to carry everything.
6. Knowledge of State and National Laws
You certainly don't want to end up in the pokey for violating a celebrity's right to privacy. To avoid this, read up on state and national laws regarding privacy and harassment. It's also a good idea to be extra careful if photographing celebrities who are minors as the laws are different, and people tend to respond a bit more strongly to violating the privacy rights of a minor.
7. A Good Eye Combined with a Vivid Imagination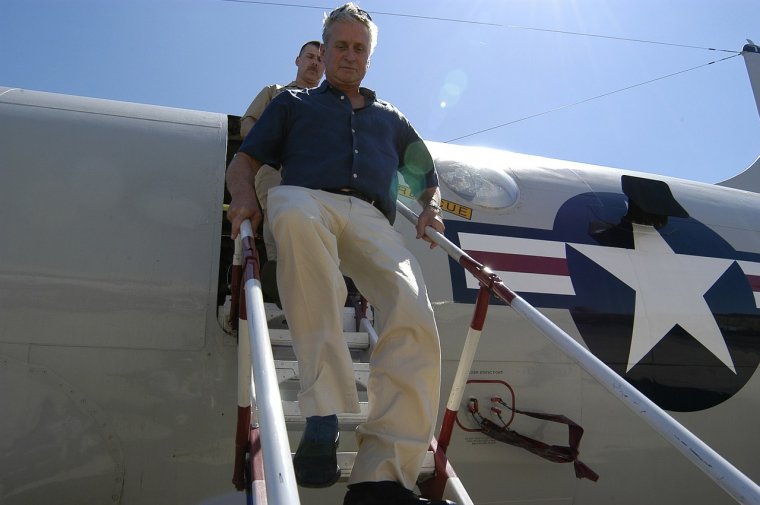 These days, your photograph must tell a story to be worth anything. A celebrity walking down the street isn't as interesting as one walking into a strip club with their fiancé in tow. It's all about snapping a shot the public will love, so tell them a story about their favorite celebrity and you can't go wrong.
If you think you're ready, grab your night vision goggles and your gear and get going!
The following two tabs change content below.
Michael Moodie is a Freelance Photographer and Photojournalist. He Enjoys Lifestyle Photography and Traveling while doing all things creative!