A day in the life of a photogenic kitten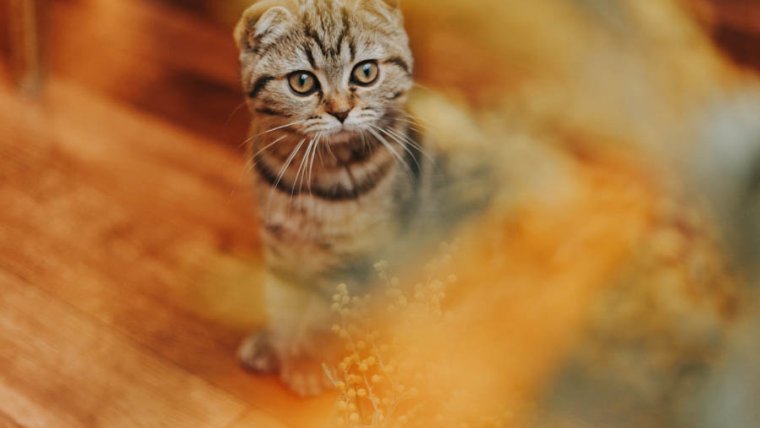 A day in the life of a photogenic kitten
www.sleeklens.com
I own a sassy little Scottish Fold called Mimi whose rambunctious personality gives me unique photo-taking opportunities every day. Though I mostly focus on portraiture, taking photos of animals gives me a chance to broaden my creative horizons and familiarize myself with mind-opening, genre-specific techniques. With this in mind, I decided to focus on an average day with my cat and find interesting creative doors as the day progressed. Here are the results.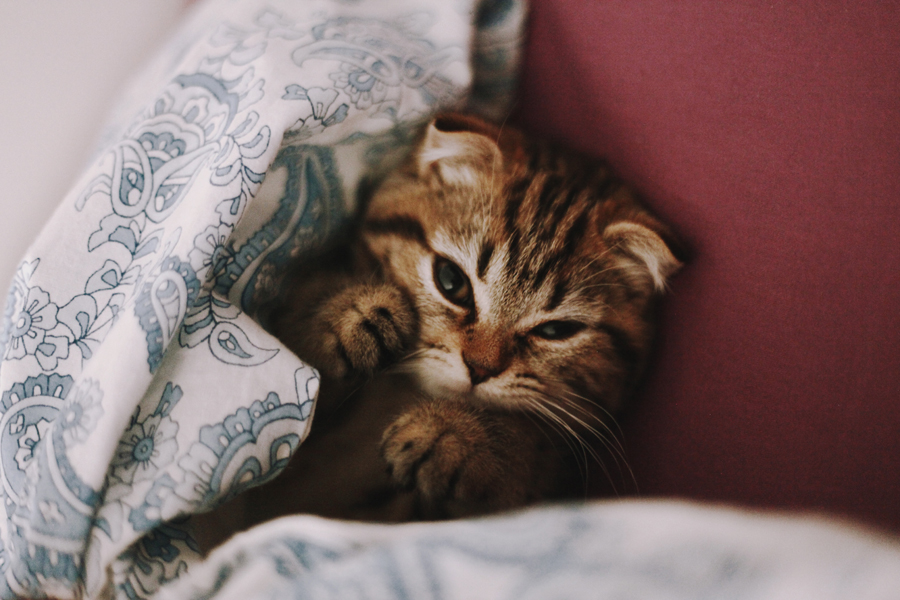 While some cats are nocturnal animals, others enjoy sleeping at the same time as their owners. Mimi is a combination of both, switching from a peaceful nighttime cat to a wild creature lurking in the dark. The former is preferred by everyone not just because it gives the family an undisturbed night of sleep, but also because it makes Mimi fairly sleepy in the mornings – the ideal time to take cozy pet photos. A kitten experiencing the light of a new morning is exceedingly charming. This time of day is particularly useful for those who own wild kittens; photographing them early in the morning will help you avoid taking unsuccessful and blurry shots. Keeping the curtains drawn on a bright morning will also provide you with the best light: a mild yet clear environment for the best indoor pictures.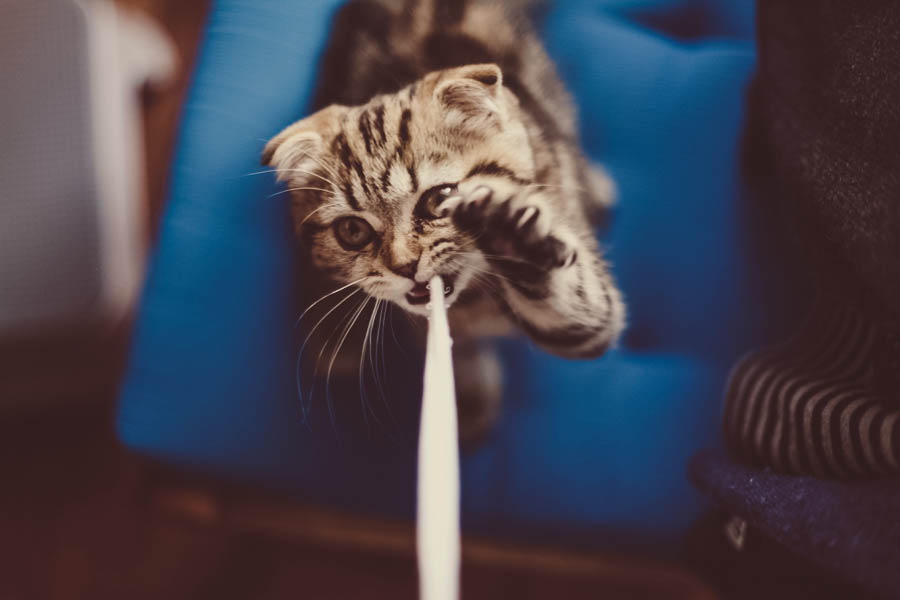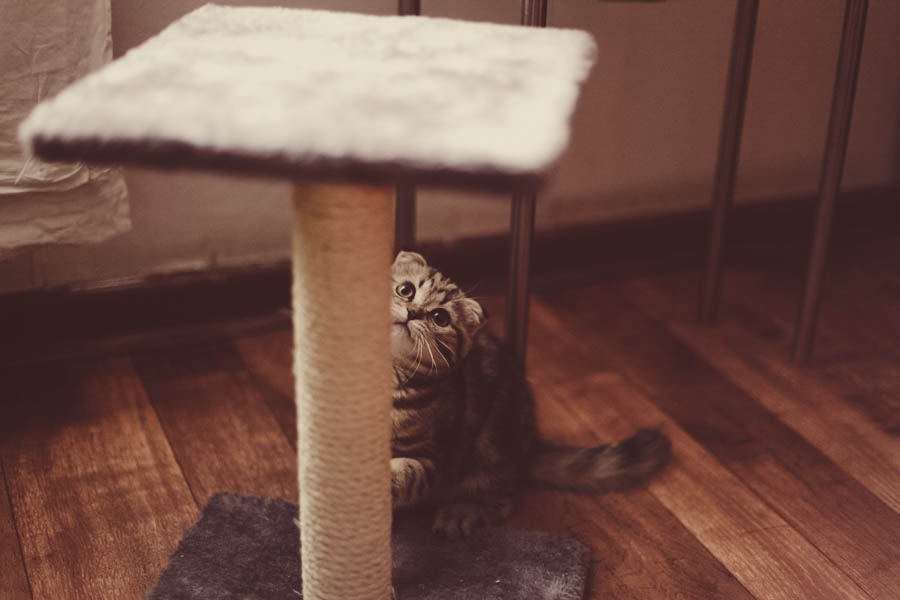 Mimi turns into a hyper creature as soon as she devours her breakfast. While this part of the day is a challenging one to capture, it's worth diving into thanks to the often funny creative opportunities that arise. The light during this time is still mild, so worrying about lighting conditions isn't a necessity. Taking into consideration the importance of capturing movement, the good lighting conditions are a huge plus. If the light isn't favorable when your cat is in a playful mood, consider increasing your camera's ISO number for less blurred results.
To make playtime more entertaining for both you and your cat, consider using distractions such as toys and snacks. These will catch your pet's attention and serve as visually appealing foregrounds. Other objects which have the potential of becoming striking foregrounds are hair, blankets, and plants. Remember to reward your cat every few minutes so it feels encouraged and loved. Grumpy pets don't make the best models, no matter how sweet they may look.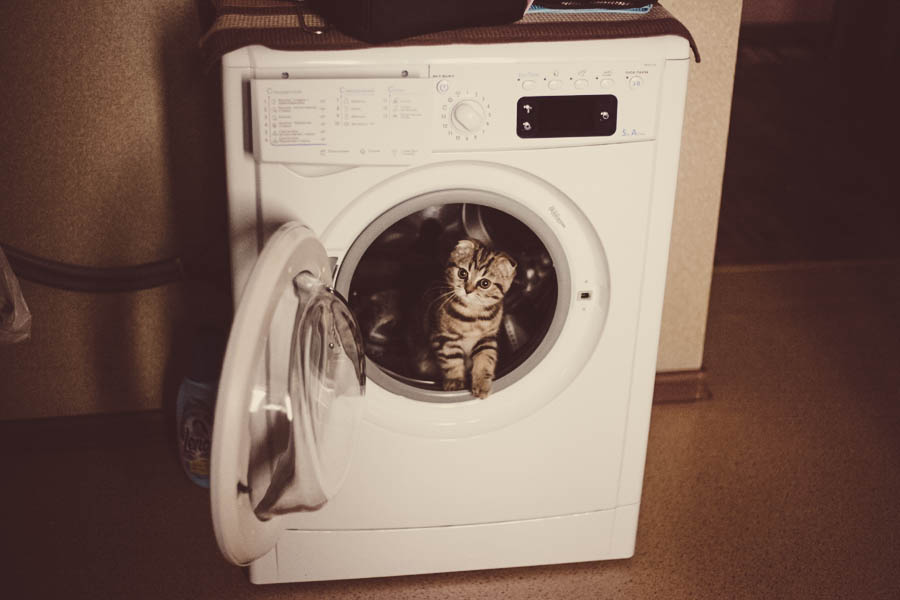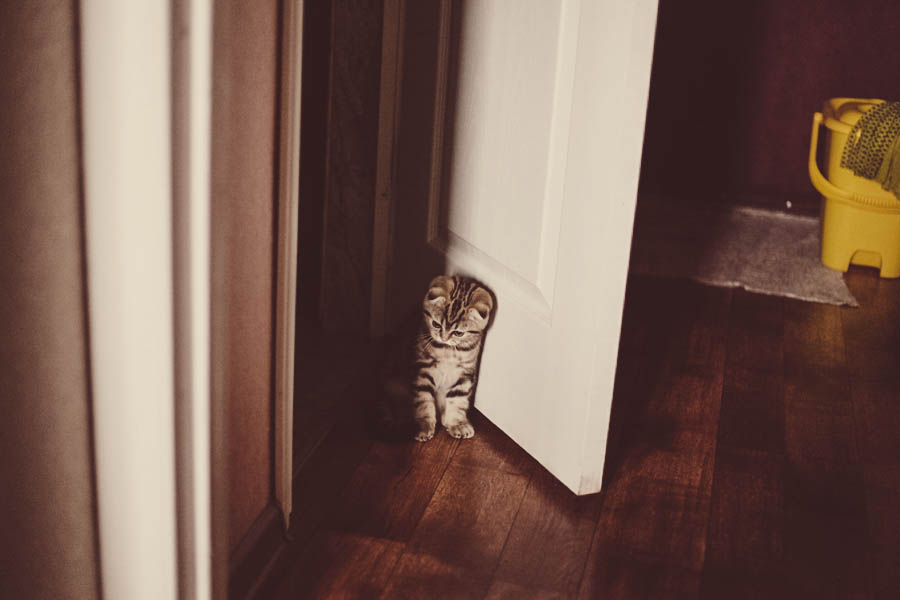 Exploring the apartment is something Mimi thoroughly enjoys, no matter how well she knows every room. Washing machines, doors, tables, and windows all fascinate her beyond measure. For unique and endearing images, follow your cat around and notice what interests them. Photograph them while they're in their own bubble of curiosity. Exploration is the perfect time for spontaneity, and spontaneity is perfect for eye-catching and impressive shots.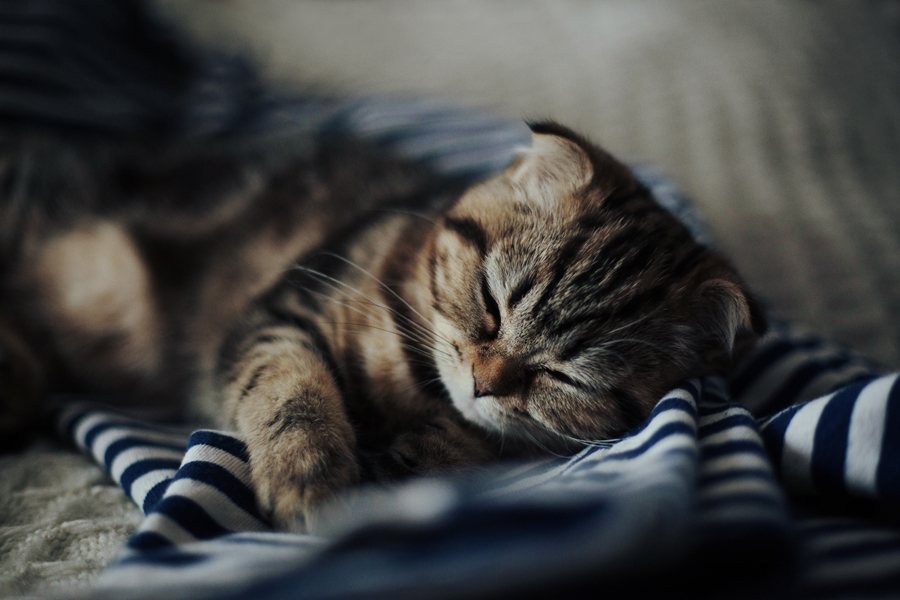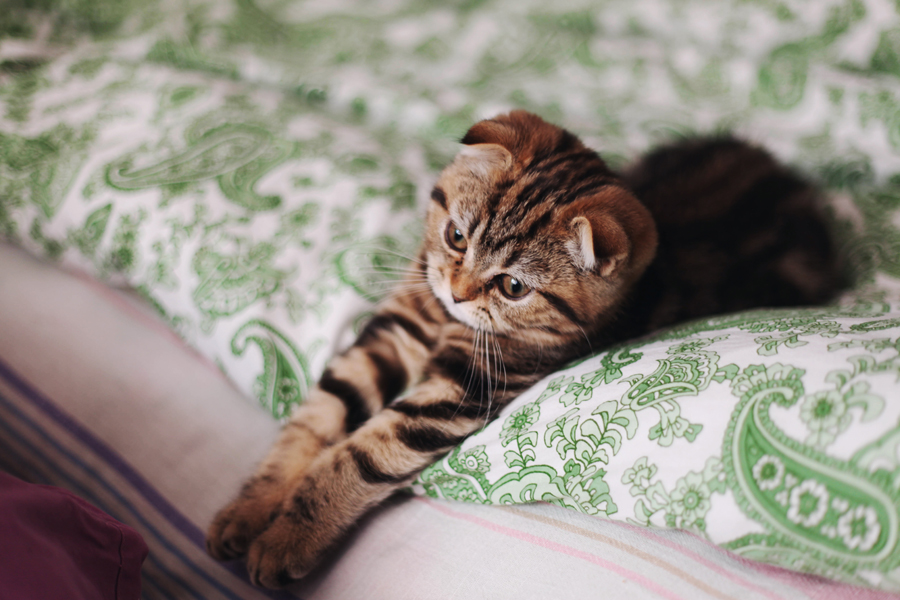 Take advantage of your cat's favorite hobby: napping. Mimi can sleep for hours on end, occasionally getting up and freezing mid-stretch. Since cats are so flexible, their sleeping and resting positions are often quite amusing. Mimi, for example, loves sleeping with her paws lined up neatly in front of her, just like The Sphinx of Giza. Photographing your cat's unique quirks will give your photos more personality, so use your pet's naptimes as an excuse to take awesome photos.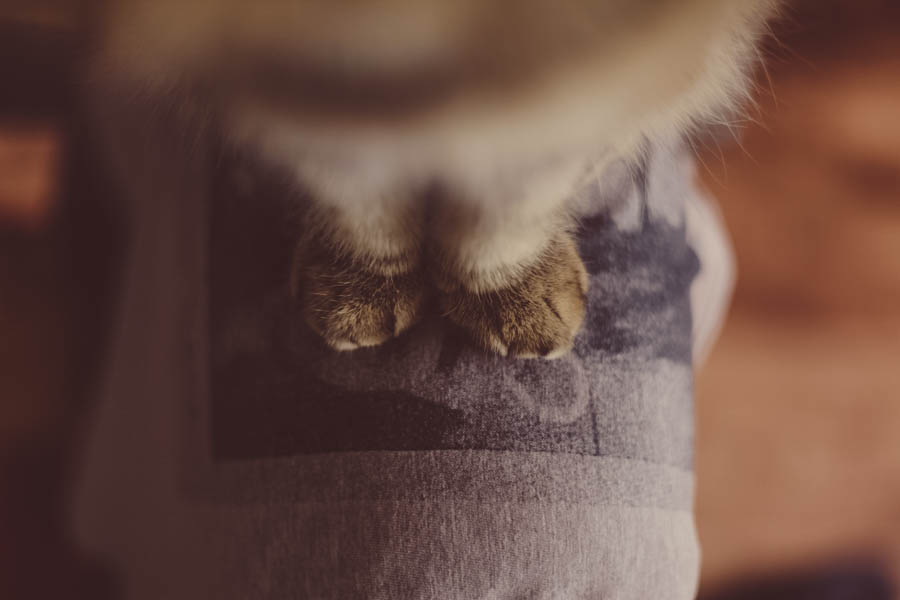 It really is all in the details. Focusing on parts of your cat – its paws, ears, eyes, and so on – will allow you to think more creatively due to the fact that it takes careful observation to find outstanding details. Instead of photographing your cat from a distance, find graceful parts that stand out to you. Making a collage out of those parts could be the start of an interesting project, for instance.
In just a day, you could acquire a plethora of sweet cat photographs. Imagine how wonderful your results would be if you photographed your pet more often if you started a project tracking its development and growth. Such projects, tough as they may sometimes be, are fantastic methods of improvement. Whatever you decide to do after reading this article, remember to reward your cat, be present while shooting (even if you're focused), avoid stress, and most importantly, enjoy this wonderfully pleasant time together. The experience will leave you feeling warm and the photos will be the beginning of something wonderful.
Good luck!
The following two tabs change content below.
I'm an admirer of nature, a photographer, and a curious reader. Writing about photography and helping others improve is a growing passion of mine. My constant wish is to inspire others to be creatively fearless and endlessly curious. "Always dream bigger is my advice to you, because you can have whatever your heart desires" - Ashley Graham