How To Photograph Pets: The Adventures of Our Hamsters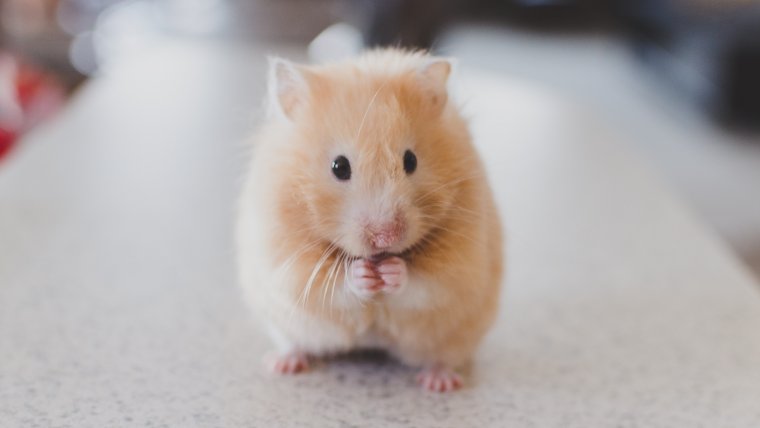 How To Photograph Pets: The Adventures of Our Hamsters
www.sleeklens.com
Hamsters are cute little pets that are very good with children. They live for about two years and are very active pets. These little critters love to explore and are very curious critters. This makes them very fun to play with a photograph. Because hamsters are so small, you can move them around and even set up props for them to interact with while you take pictures of them. In this guide, we'll discuss some tips for photographing pet hamsters.
Using Props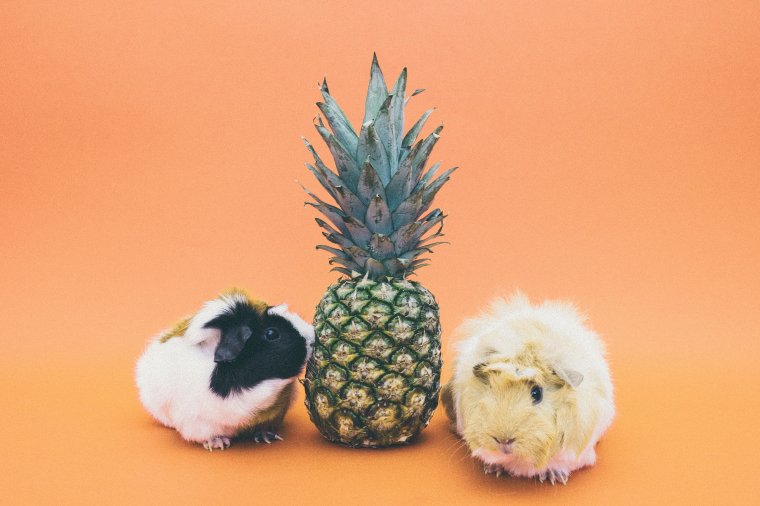 Hamsters are naturally curious rodents who like to smell, play with, and explore new things. This makes using props a very simple affair. Just simply set something like a fruit next to the hamster and they will automatically go up to it. You may have to try a few different props until you find one that the hamster enjoys playing with. Different props will present different reactions and different results. Keep trying until you find something that they like. You could even use a hamster toy such as a hamster wheel or hamster ball. Hamsters love to run around and need to stay active in order to be healthy. This is great for photographers. One of the real challenges of pet photography is getting the pet to change poses and move around. This isn't a problem with pet hamsters, though! Snap lots of shots as hamsters change poses quite often. For this reason, a large memory card is recommended when photographing pet hamsters. It is better to have too many photos than not enough photos. Sorting can always be done later to filter out the photos that are not up to par.
Fill the Frame
Filling the frame with the subject is especially important with small animals. Because hamsters are so small, the photographer will need to get much closer to them than they would a bigger pet such as a dog, for example. Because hamsters are so active and filling the frame means getting close or zooming in, you'll need adequate lighting and/or a fast lens. If the pet owner has a hamster ball, feel free to take him outside and set him somewhere safe, such as in the lawn on the grass. Just make sure to keep an eye on him at all times, so he doesn't roll away or onto the street! In order to fill the frame and get level with the pet hamster, you'll likely have to lay down in the grass. Don't be afraid to get dirty, otherwise, you will miss out on some amazing photo opportunities. Outdoor lighting is usually preferred over indoor lighting. Also, if the skies are overcast then that would be the perfect lighting for portraits. Outdoor lighting is also much brighter than indoor lighting during the day. The extra light will help you to capture the photos at a higher shutter speed. It is quite hard to use a tripod when taking pet hamster photos, so the higher shutter speed will help the photographer to be able to capture clear photos. A lens with image stabilization is also recommended, if possible.
Letting Them Roam Free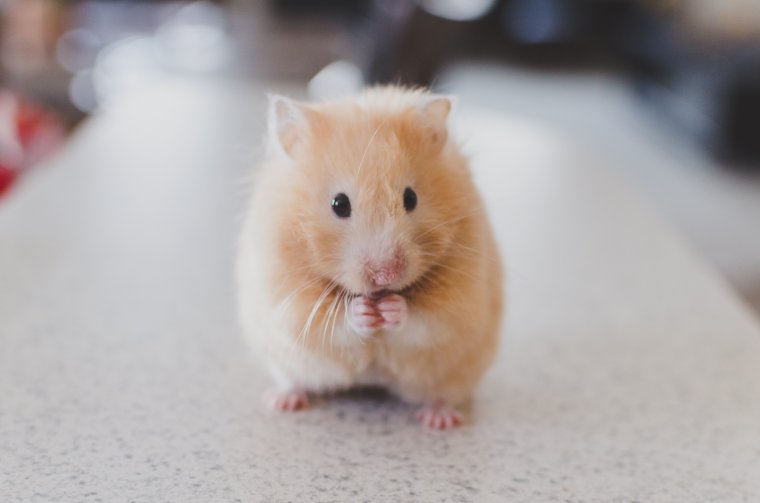 Of course, letting a pet hamster roam free should only be done when the proper precautions have been taken. Make sure the pet owner is okay with it and have them prepare an area that is enclosed for the hamster to run around and explore. This area should be free of any potentially tall drops, potentially poisonous substances/food, and predators such as dogs or cats. Pet hamsters that are able to roam free around the house or outside are personified because they aren't caged like an animal. This gives them more personality in photos and gives them human-like qualities. Personally, I think they also look more adorable when they are able to roam free. Remember to have treats on hand to keep the pet hamster from running off and outside of the frame. The pet owner can assist you with keeping the pet hamster in a certain area. Just let them know what angle you want to shoot and what you want to use as the background. Again, try to get close to the hamster without scaring it away. Placing a small treat in front of the camera is a good way to let the pet hamster come closer to the camera.
Happy shooting!
SaveSave
The following two tabs change content below.
Jonathan Ma is a freelance writer and professional photographer. He grew up in the beautiful Pacific Northwest of the United States. The natural beauty that surrounds this area has helped him to learn to appreciate art and photography. Jonathan's favorite styles of photography are nature and sports photography. He enjoys learning and teaching others what he knows.