Essential Night Sky Timelapse Tips for Photographers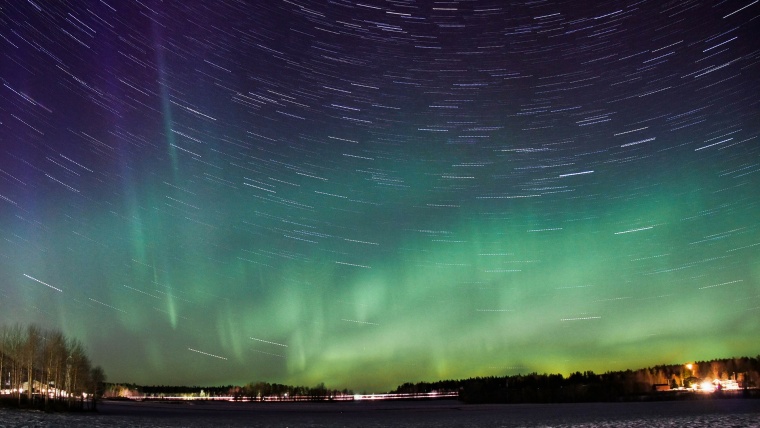 Essential Night Sky Timelapse Tips for Photographers
www.sleeklens.com
Some of the most beautiful images captured on film are of the night sky. The night sky is something that is truly beautiful, but we often see it is as something that is static and unchanging. In reality, the night sky is always moving, always changing, even over the course of one night, a few hours, or a few minutes. The best way to see this is through night sky timelapse photos. These photos are not the easiest to capture, but when things line up perfectly, you can get a photo that is truly stunning.
The Right Equipment
The first thing you are going to need to do is get the right equipment for the job. A point-and-shoot camera is not going to work here because long exposure is the key part of capturing the moving sky. In order to get the best photo, you need good equipment, including:
– An excellent DSLR camera
– A wide angle lens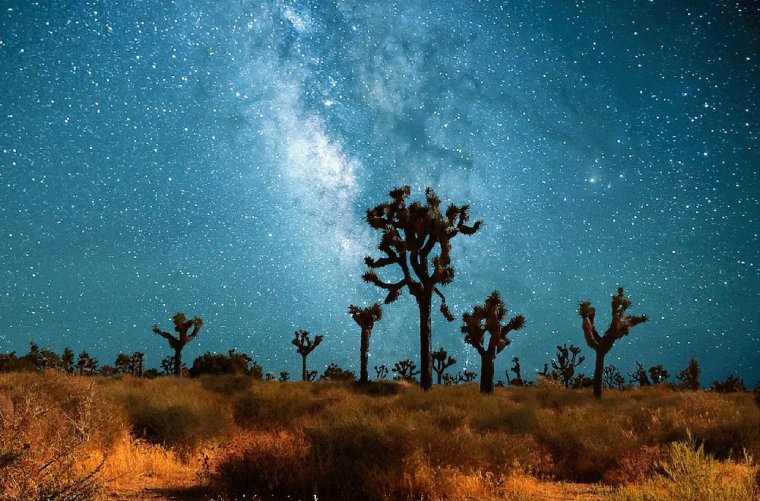 Make sure that your DSLR has a timer on it that will allow you to get a long exposure, usually at least several minutes to even longer. You will also need to have a battery that is fully charged and a lot of room on your memory card.
If you have one, or can find one, get a dolly system that can lock onto a coordinate and move along with the sky. This is good for getting very dynamic pictures, but it wouldn't get the stars streaking across the sky because it is moving at the same speed as the sky.
Other items to make sure you have included a chair, a backpack for everything you need, extra batteries and a dim flashlight so you can see what you are doing without causing your eyes to constantly readjust.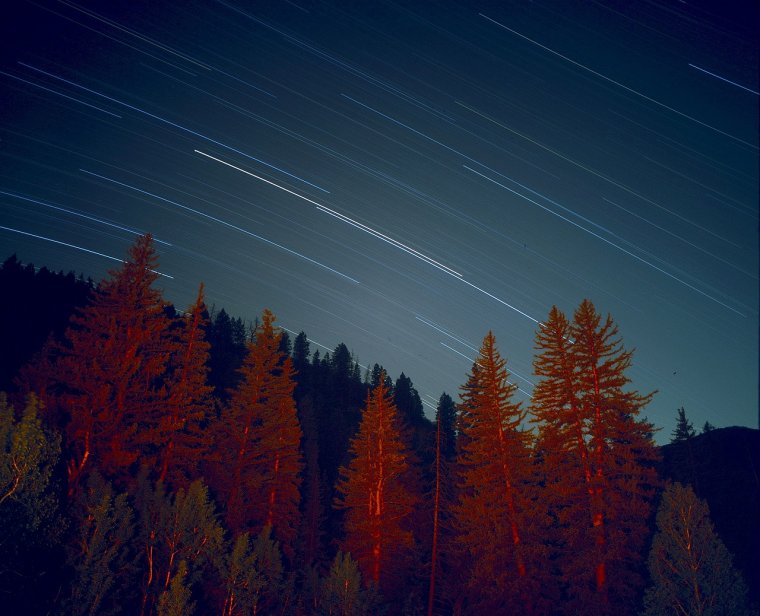 Think Ahead
Before you head out to capture the perfect picture, you need to have a plan in place. You want to know exactly what kind of shot you are going to get, and what you want out of the photo shoot. Are you looking to capture star trails, the moon streaking across the sky, or are you hoping to catch meteors during a meteor shower? Do you want the Milky Way in the picture, or do you want a clear sky of stars with no Milky Way photography? These are all things to consider.
You should get away from the city because light pollution is going to have a negative impact on your picture. It will prevent you from seeing most of the stars, so you really need to make sure you get out of the city and away from all those lights. The farther away you go, the more clear the sky will be and the more stars you will capture in your picture.
Don't be afraid to go out to the middle of nowhere to get the picture that you want.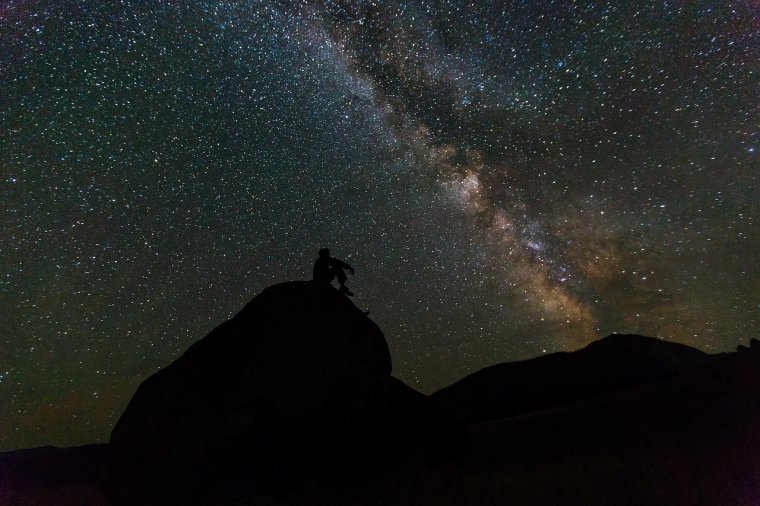 Your Settings
Thinking of your settings, you should have the following settings on your camera to make sure that you are getting the most out of your pictures:
Your aperture should be set to around f/2.8, while your shutter speed can be around 20 seconds to start with. Try setting your white balance to daylight, and an ISO of 2000.
Now, if you do a timelapse where you have pictures that you put into a movie program and let them run together, then 20 seconds for each photo will work fantastically. It will give the impression that the stars are actually moving across the sky in the video. As for creating star trails in a still photo, try a long exposure setting of 30 minutes on your camera. Doing this will give the impression that the stars are streaking across the sky, creating a really beautiful design.
Again, it is about knowing what you want before you go about it.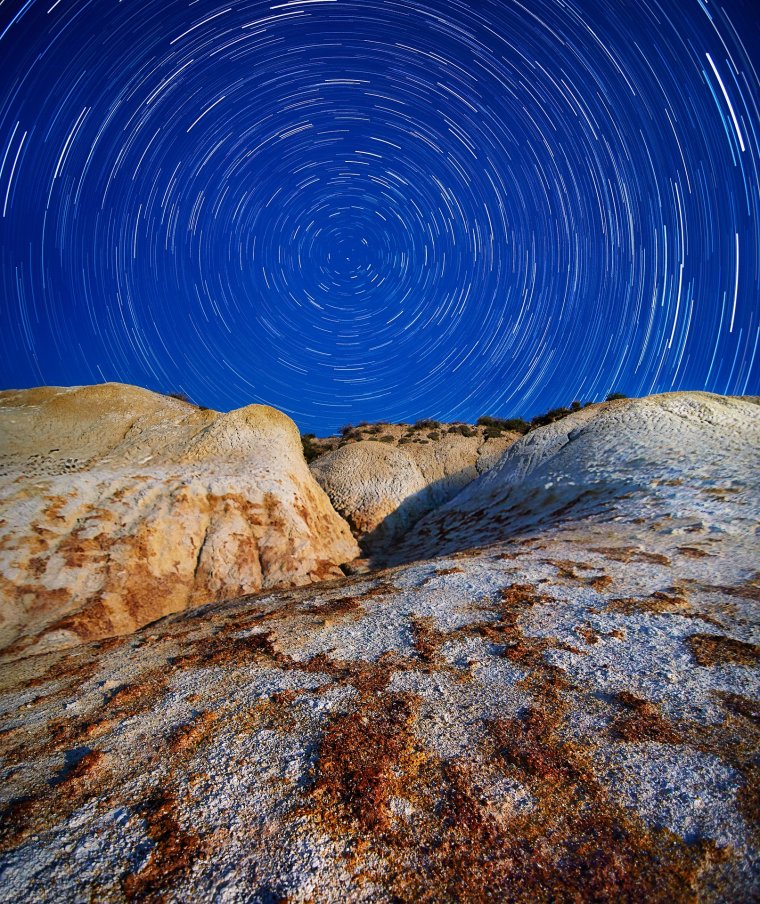 Putting it Together
If you decide to have the long exposure of 30 minutes, then all you do is press the shutter button and just let the camera do its thing. Once it is done, you can do your post production editing of the photo to make it stand out and give it a bit more dynamic power.
If you decide to go with a timelapse video, then each 20 second exposure will record a slight movement of the stars. Take about 200 of these, and then put it together in a single video in post. With your raw images, you can use Adobe Lightroom to enhance them, then take them into After Effects as a sequence and create the timelapse effect. You can then use Adobe Premier to do the final cut. Once you do that, then each picture represents one frame of the video, creating a movie that tracks the stars as they move across the sky.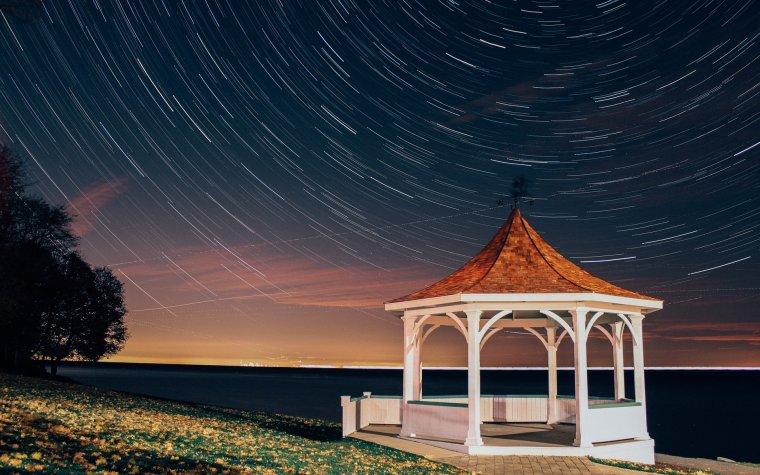 Getting some great timelapse photos and videos can be very easy when you go out with a plan to capture the best images possible. Keep going out each night to create the picture you want, and you can expect a lot of people to be impressed with how you have captured the universe through the lens of your camera.
The following two tabs change content below.
Before I became Editor-in-Chief of PHLEARN Magazine, I spent over five years specializing in Photography Writing and contributed articles regularly to sites like PictureCorrect, Sleeklens, and PhotoWorkout. Photography has always been a huge passion of mine; I may not be professionally trained in the art, but the knowledge and experience I have gained writing about photography techniques, interviewing some of the biggest and most inspiring photographers out there, and covering industry events has been invaluable!