Tips for Photographing Toddlers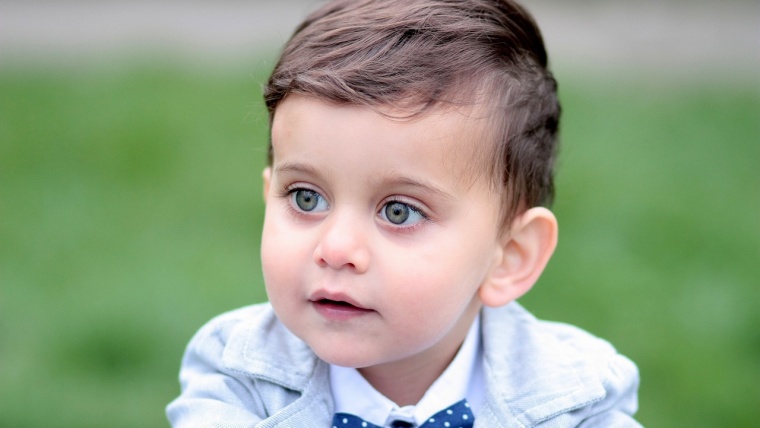 Tips for Photographing Toddlers
www.sleeklens.com
The never ending energy of a toddler can be great for play time, but when you're trying to get a perfect image of them to send to family and friends or hang up on your wall, that energy can quickly turn the photo shoot into a disaster.
Toddlers won't act like adults during a photo shoot and can't be expected to. Yet it is still possible to get a great image of your child that you can cherish forever, without too much stress or hassle. By following these tips, you'll have a great day out with your kid and several photos to show for it.
Be Outside
Although you can get amazing images of children indoors, outside is one of the best places to photograph toddlers. The natural light will eliminate the need for a flash which can scare toddlers or even hurt their eyes. The outdoors also has lots of natural props for the kids to use and lots of space for them to play, allowing you capture natural reactions and smiles.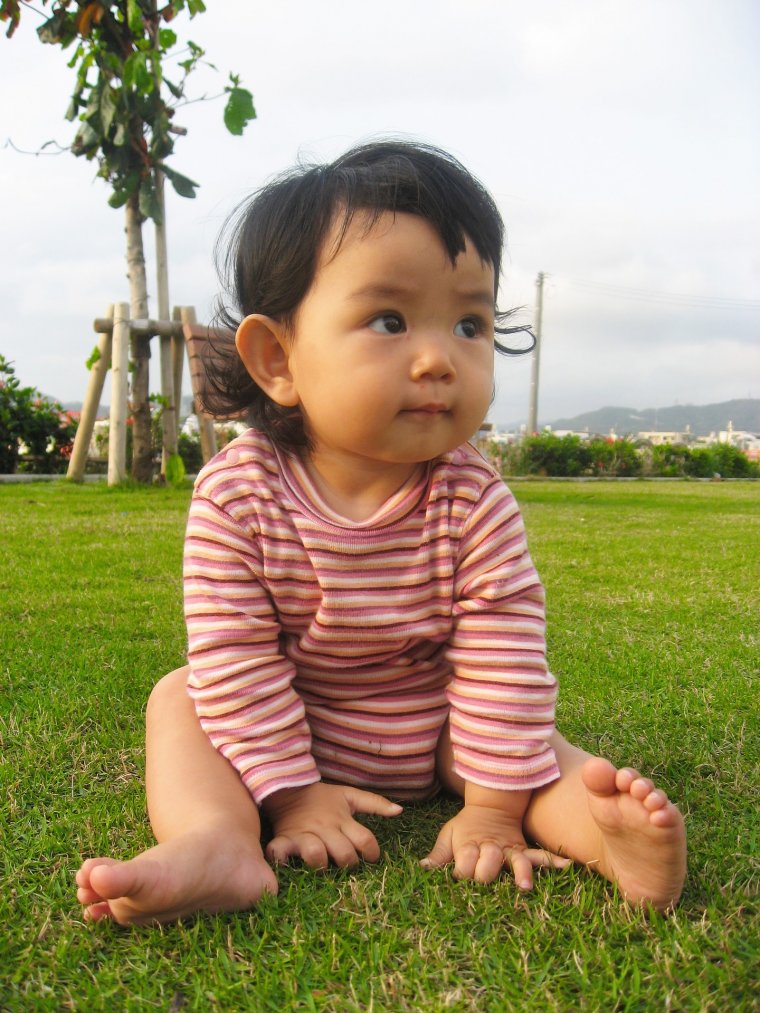 Be Loose
Because toddlers can have a short attention span, it's important to keep the photo shoot loose. Give your kid a few toys or take them to a place with some animals and just let them do what they want to do. The best images of toddlers are the ones that aren't forced and are just the kids being kids. Don't get too stressed about having them sit still and smile for you. Let them explore their surroundings and take a picture when they find their own reason to smile.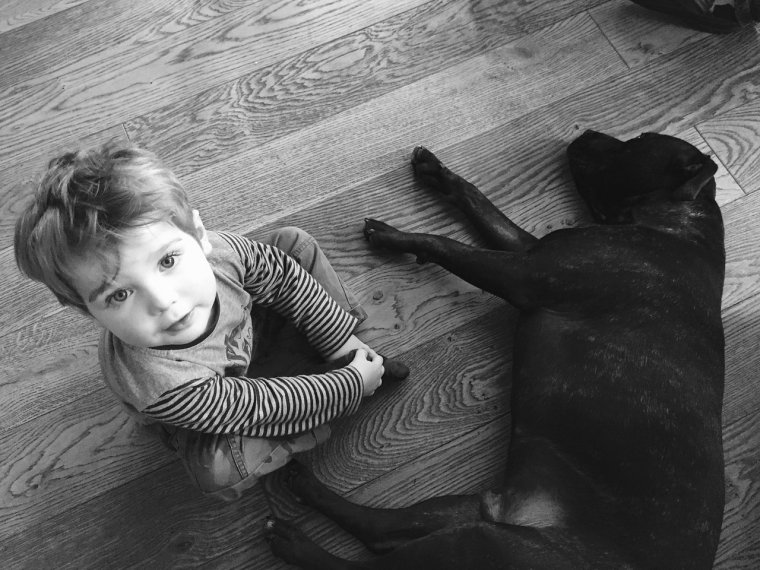 Use Props
Children love to play with and explore new objects. Allowing a child to examine a leaf or play with a broom can help you get natural photos of your child. Something like a wicker basket or small chair can also be useful in helping you get a more formal photo where you might need your child to stay in a contained space. Don't be afraid to let the kids get a bit creative. Allow them to crawl into the laundry basket or, carefully, make it to the top of the couch.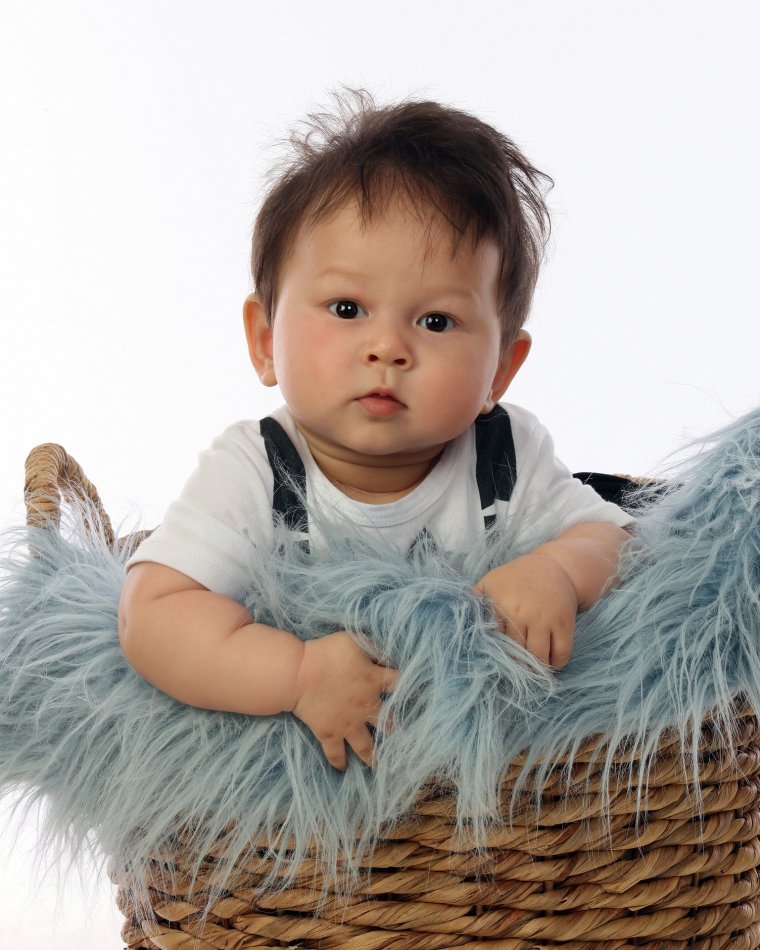 Get on Their Level
An image facing down on a child could possibly make them feel afraid or worried. When photographing children, always kneel, bend, or lay down on their level to take the image. Let the kid lead the way and follow them around. This will help them feel more at ease and can also help you bond.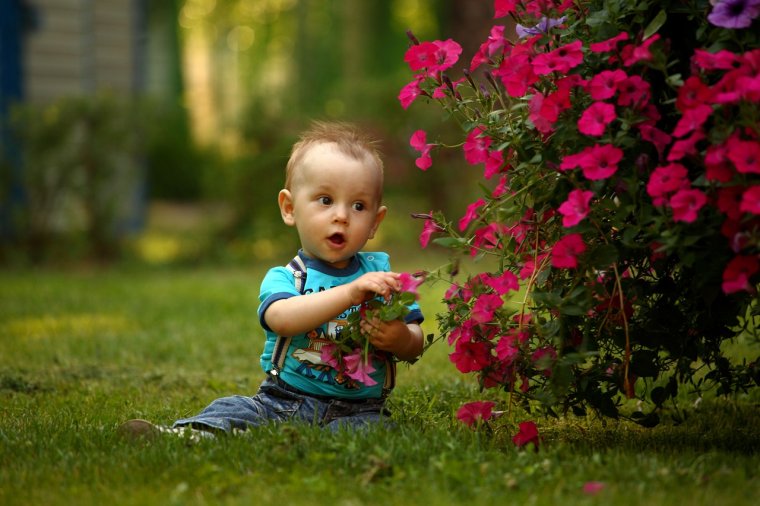 Bring in Other Family Members
If you really need an image of your child in a formal pose or standing still, try bringing in another family member. This will also help a toddler feel more at ease if you're taking them to an unfamiliar place like a studio. The other family member can help hold the child for formal images, and can also play with the child to help create natural smiles. The other family member can stay in the image for a fun family photo or can be framed or cropped out to keep the focus on the toddler.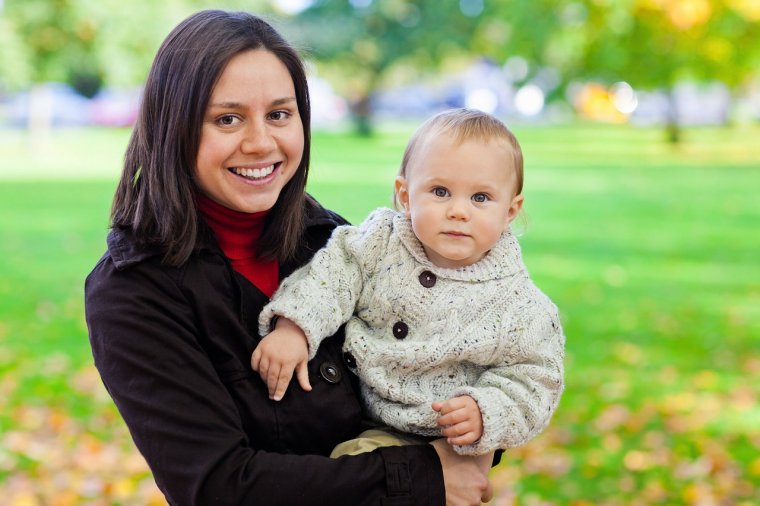 Use Natural Poses
When photographing your child, don't try and force them into a pose you think will look good. Instead, just let the child play, and take images as they go. If you're using a digital camera you can take as many pictures as you want and then later decide on the photos that most reflect your child. Sometimes the best photo shoots are ones taken during play time. Just letting your toddler play with their toys, or run around outside while you take pictures can create some of the most stunning images. Or take them on a family outing to some place new and exciting.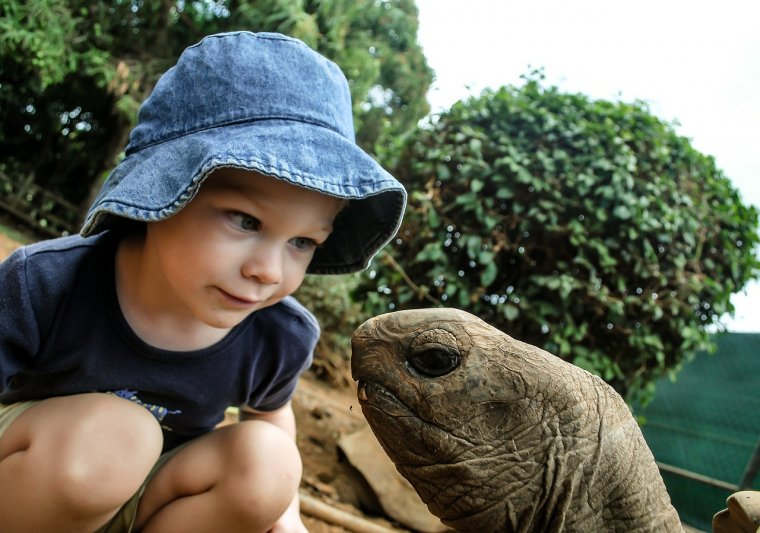 Be Unique
Allow the toddler to hold their favorite blanket or play with their favorite toy. Not only will their reactions in your photos be real, but they will also help display the character of your child, showing off their uniqueness. Having an image of your toddler hugging their stuffed bear makes the image special to your child and your family. It not only captures the child, but also the way they interact with their world.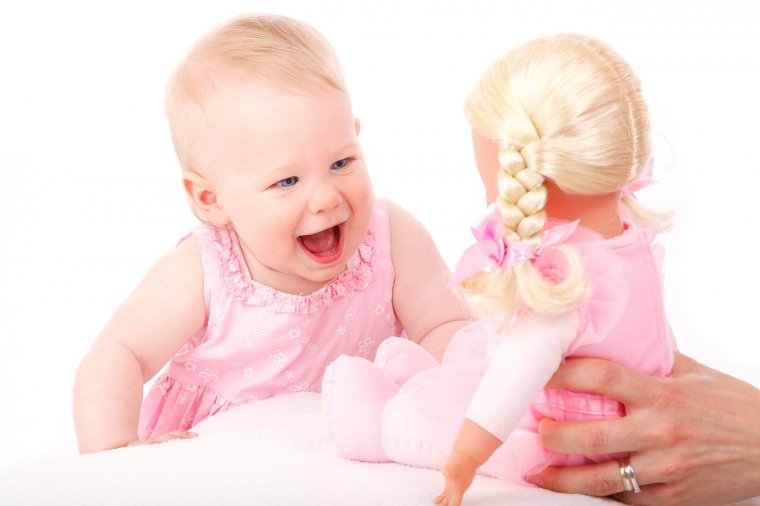 Each toddler is different, and each deserves the best photograph to help their friends and family remember the early years. Taking pictures of toddlers can be difficult both in technique and in creativity. And, it's a bit of a different process than taking pictures of babies, who are more likely to be still or sleeping during the shoot. As long as you keep the child entertained and happy, you'll be able to get a great image that will be a family treasure for years to come.
The following two tabs change content below.
Before I became Editor-in-Chief of PHLEARN Magazine, I spent over five years specializing in Photography Writing and contributed articles regularly to sites like PictureCorrect, Sleeklens, and PhotoWorkout. Photography has always been a huge passion of mine; I may not be professionally trained in the art, but the knowledge and experience I have gained writing about photography techniques, interviewing some of the biggest and most inspiring photographers out there, and covering industry events has been invaluable!