Wildlife Photography: Which Animals to Photograph in Winter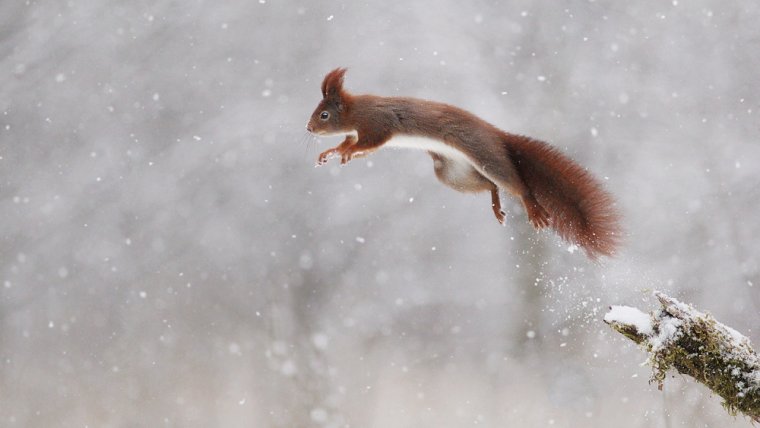 Wildlife Photography: Which Animals to Photograph in Winter
www.sleeklens.com
in winter can bring some stunning and fascinating results, because in winter we have a wonderful backdrop and excellent light conditions. You will be able to witness unique opportunities for your wildlife photography. Before you are about to go outside and start shooting wild animals you have to make sure that you stay warm when you are in the wild. As we all know wild animals are certainly unpredictable and it could happen that we will wait or walk for some hours for the animals to show up. So make sure you bring along the right clothes.
It's just a must to bring along gloves in order to keep your hands warm. There is nothing worse than taking images with freezing hands. So I would recommend getting yourself a nice pair of gloves. For example the "Heat 3 Smart" gloves really do a great job and they are probably the perfect winter gloves for outdoor photography, because they are water resistant and can keep your hands warm for hours. Another helpful thing is that a zipper across the palm opens up to expose the fingers for working your camera and furthermore you will be able to use a touchscreen with those gloves, so you are still able to answer calls or to write messages. They cost about $150, but you will see they are worth every cent. Despite a warm pair of gloves you should own warm boots that will keep your feet warm.
Another great way to keep your hands warm is to use single-use hand warmers. They are really inexpansive and can save your photo-session. For example the "HotHands" hand warmers do a really great job. They are long-lasting and will easily fit in your gloves or pocket. Furthermore they can provide up to 10 hours of heat. So don't hesitate to get yourself some pair of "HotHand" hand warmers.
So which animals can we find in winter? There are quite a lot of animals to be found in winter. You will find roe deers, foxes, squirrels, weasels, owls, kingfishers, songbirds, herons, woodpeckers, birds of prey, swans, wild boars, minks, beaver, otters, rabbits, hares or ducks. But there are many more animals to be found, just get outside and start to explore nature.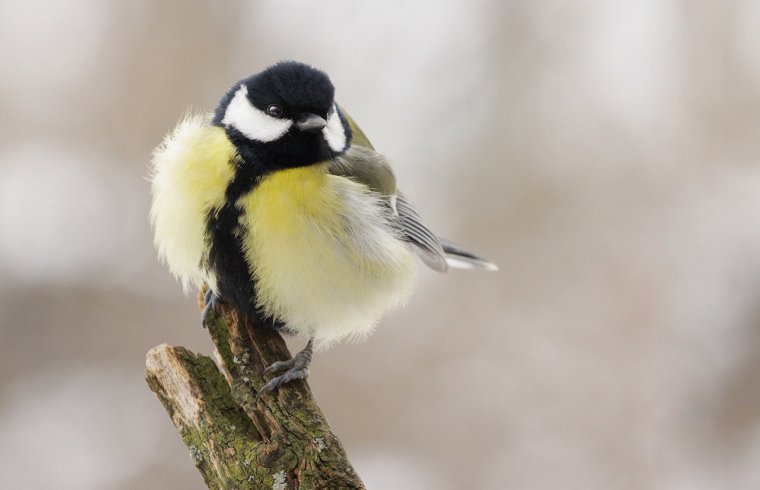 Songbirds are probably the most popular animal species to be photographed during winter, because in winter, when there are fewer insects and other food resources for songbirds you have the opportunity to build up a bird feeder for the songbirds and start attracting them with food. But don't forget to use a hiding tent as the songbirds are actually really timid. It might also happen that there will be a squirrel at your bird-feeder, which will be an extra bonus.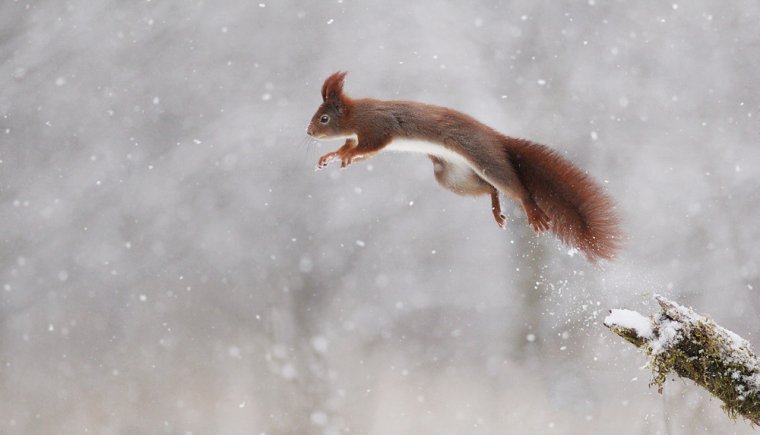 Don't be afraid of the cold conditions and of the snow, modern camera gear is very robust and weather resistant. For example Canon cameras are still able to operate at -20 degrees, just check your gear's documentation for details. Batteries tend to drain faster in colder temperatures, so I would recommend bringing along an extra back of batteries.
Furthermore it is really important to make sure that when you arrive back at home to leave your camera in your bag to let it acclimate to the room temperature. That is necessary in order to avoid condensation, it could be really harmful to the electronics if you will not let your camera the time to acclimate.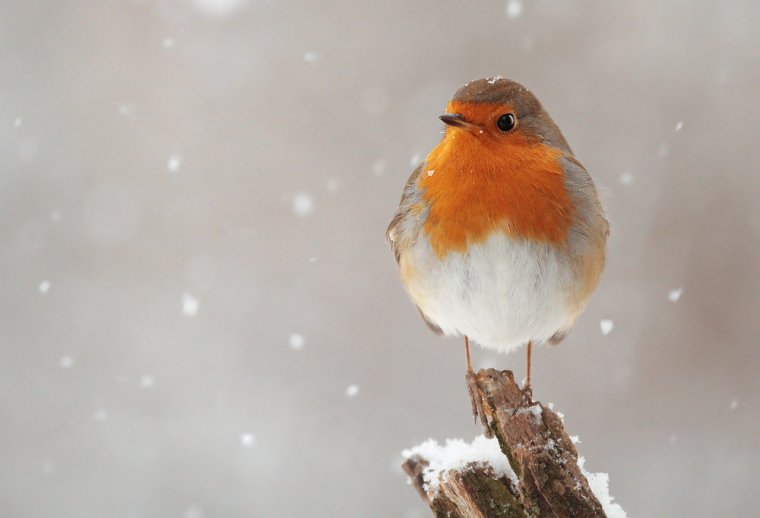 If the ground is covered with snow this could be a huge advantage for you, because you will get a nice and smooth light. Furthermore you will be able to use a fast shutter speed and as we all know: the more light available the faster the shutter speed will be. A fast shutter speed will be very useful if you are about to capture action shots.
I hope you enjoyed this article, see you next time!
The following two tabs change content below.
Julian Rad is a self-taught award-winning wildlife photographer, who was born in Vienna, Austria in 1991. When he bought his first camera at the age of 20, he found an expression for the fascination he had about nature & wildlife. He already had many publications in national and internation magazines and newspapers (New York Post, Daily Mirror, Daily Express, The Times, GEO, Digital Photographer Magazine...). He has won several photo competitions such as the comedy wildlife photography awards in 2015.