How to Use Sleeklens Lightroom Workflows For Editing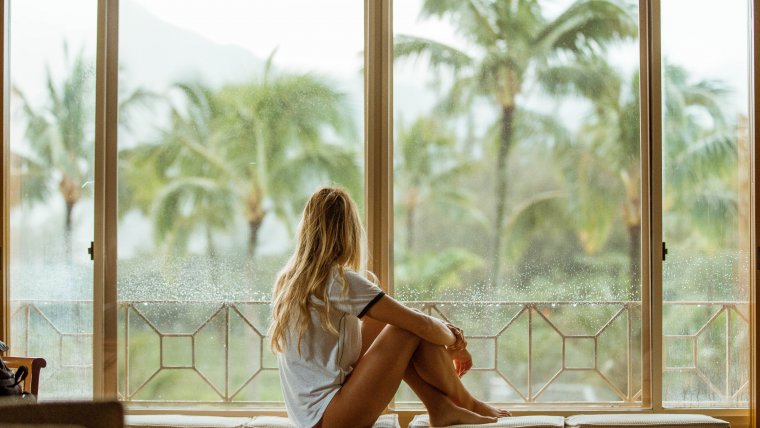 How to Use Sleeklens Lightroom Workflows For Editing
www.sleeklens.com
Post processing photo editing is one of the most amazing things you can ever do. Sleeklens offers a number of quality Lightroom workflows which you can use for all your editing work. This video is designed to walk you through the brand new improved Sleeklens workflows for Adobe Lightroom. Before that, I will show you what you get when you download the presets from Sleeklens.com. What you see is a bunch of pdf files which are recipe guides, brush workflows and presets workflows which you can install to your Adobe Lightroom. There are also previous collections which are non-stackable Lightroom presets which you can still use but we recommend using the new Complete Preset Workflows which are stackable.
Just looking at one of the recipe guides, you can see a few before and after photos and also see what they did to get these effects on the after photos. There is one recipe guide for each collection and you can scroll down you'll find the exact preset workflow you would use to mimic the style.
Having gone through that, we will now go straight and look at the new workflows from Sleeklens.com. In our list, you'll find all the workflows installed and they are all grouped under their names to keep them in an orderly manner.
We have a photo for our tutorial and we will make a perfect print out of it but I want to apply some really neat effects. We will head to the Newborn Delight Preset and once you click on this option, a new list will open starting with 'ND'. If we take one of the examples, you will see 'ND-0-All-in-One Babies. ND stands for Newborn Delight and '0' stands for the category under which the all-in-one presets are and 'Babies' stands for the name of the actual preset). All in ones are a one-stop action or all-in-one click option to give you really nice effects. Looking at the preview will show you what kind of effects you get when we click on one of the presets.
Below this you'll also find new workflow and they are all renamed in a shorter name to make it easier to save. So, number one is where you would start and these are stackable presets which means when you click on any of them, it only changes what it says it'll change and therefore you can stack each preset on top of the other. For example, if I want to do a 'Black and White tone' I will click on "ND|1-Base – Auto-tone (B&W) and it'll give me a beautiful black and white tone but if I want to brighten it a little bit, I can click on "ND-2-Exposure – Brighten". Once this is done, we can do polishing by going to "ND-5-Polish – Let's Clarify" and increase the clarity or do an "ND-6 –Vignette – Subtle black" and my work will be complete. The results will be a very nice but I will only use 6 stackable workflows and my work will be complete.
If we are working on a wedding picture, we will go to the "Strike a Pose Preset" and you'll see that the same naming style is used here as well. We have SaP for Strike a Pose, '0' for where all-in-one presets are created and the names of the presets. I will click on the "SaP|0-All in One – Muted Butterflies" and a single click creates a really beautiful photo but we can change it a little bit. We will go down the bases and do an auto-tune on the color by choosing the "SaP|1-Base–All-in-One – Auto-tone (Color) preset. We can also brighten the shadows by choosing "Sap|2-Exposure-Brighten Shadows which gives us a nice vintage fading effect. We can also to color correction and choose "SaP|3-Color Correct –Fix Red Skin and this corrects the red color of the skin giving you a color that matches well with the vintage effect. We don't have to do any tone tints but we can do polish by choosing "SaP|5-Polish High Contrast" to increase blacks and whites. We will then do a black dreamy by choosing 'SaP|6-Vignette-Black Dreamy. All those quick clicks give us a really nice photo which we can give to our clients and this is simply done by stacking different presets on top of each other.
Sleeklens Lightroom Brushes
Brushes are very useful in Lightroom as they allow you to have greater control over selective highlights and points in your photo that you wish to address. To start with the brushes, we will click on the "Brush" Icon and then 'effect" and then look at all the brushes available. I will start with A Winter's Tale | Color Desaturate for this photo. What we want to do is desaturate the background a little bit without making it look crazy. I will, therefore, paint on the background and you can see the changes but I can also bring it back a little bit by increasing "saturation" if I don't get the exact effects I want. The best thing with brushes is that you can choose a specific one and then alter it still. From here we will get another brush by clicking "New" and then scroll through the list to pick what we want to do. In this case, we will choose "Strike a Pose| Face – SoftenSkin" make the brush a little bit smaller and paint on the guy's skin. This will add a little bit of a glow effect and this is good for this type of wedding photos.
We will then need one more brush by clicking "New > Effect" and then choose "Al Carta |Light- Darken." Just as we desaturated the background, we will paint to darken it by increasing the brush size and paint around without interfering with the couple. All this will allows us to create a vignetting effect without letting the software do it for us. If the background is a little bit dark for you, you can increase the exposure.
This is how you can quickly and easily apply these presets to your photos and you can see how the stacking works. This makes for quick editing giving you great results as seen in our video. You can learn more by visiting Sleeklens and clicking on the Lightroom tab and you'll be able to see multiple presets available there. You can also check the different Photoshop Actions and other tutorials to help you with your photo editing processes.
The following two tabs change content below.
I am a Real Estate and Landscape photography as well as a Graphic Designer based in North Carolina, USA. My passion for photography started with taking photos with a point-and-shoot and now I own a successful photography business. My goal is to help others learn the art of photography, develop their creative side and just have fun.