How to Get into Fashion Photography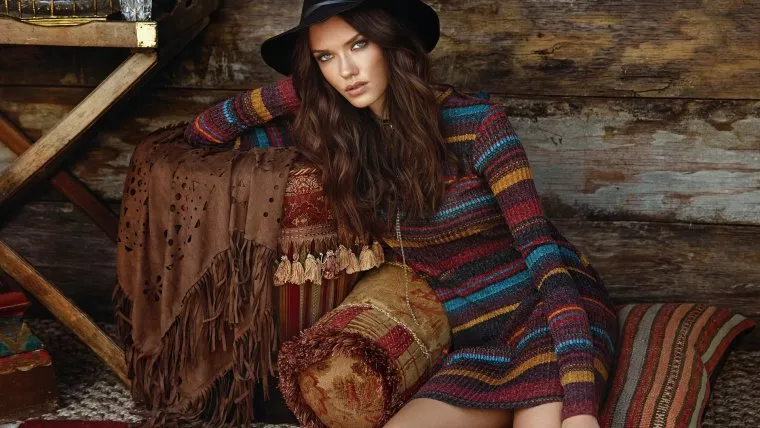 How to Get into Fashion Photography
www.sleeklens.com
People typically jump in front a camera for one of two reasons: to get a nice picture of themselves or to show off what they have on. In this article, we are going to venture into the world of fashion photography sharing, sharing everything you need to know about getting into this photography niche.
Fashion photography is all about making a statement with the clothes and amplifying beauty. This is where your creativity will truly be tested. But while there are challenges unique to this particular form of portrait photography, the rewards of creating something stunning and beautiful will make it all worth it.
6 Reasons to Get Into Fashion Photography
Fashion photography attracts people who crave a fast-paced, flexible environment. These creatives are typically interested in the ever-changing world of fashion. From high fashion to street fashion, there's something for just about every photographer. Here are six reasons why you should consider diving headfirst into the world of fashion photography:
The Team
The opportunity to work with talented and inspiring professionals from the fashion industry is an important point in favor of a fashion photography career. I am not only talking about the chance to collaborate with other photographers, but also with great fashion designers, stylists, make up artists, and hairdressers (and if you're really lucky, you may even get to meet Anna Wintour). You will discover that they are all passionate people with a visionary point of view. And let's not forget the chance to work with internationally renowned models and celebrities, like Kate Moss and Christy Turlington. Working with all these professionals whose names appear in the credits of a fashion magazine or ads of campaign is a dream come true.
The World is Your Office
If you like to travel, fashion photography will allow you to work in diverse countries while enjoying different and unimaginable locations as the backdrop for your photo sessions. Fashion photography will take you from a world-famous fashion show in high fashion cities, such as New York, Paris, Rome, and Milan, to the most exotic locations around the world—your imagination is the limit. You may even have the chance to shoot in famous photography studios owned by fashion publications, such as Condé Nast and Vanity Fair. You can be part of all of that—realizing your dreams and achieving your goals.
Photography is a Show
In my mind, a fashion photograph has to feature a bit of showmanship. It has to make both the simple spectator and the expert reflect on all the process that has been carried out to create the picture. Make them question what is behind the image. Because in fashion, like in many other areas of photography, the fashion photo is " produced/created " long before it is captured by the camera. In fact, everything is planned, designed, and directed in advance—there is no place for improvisation.
Styling, make up, set or location is all the result of joint coordination with your team and mood board. Nothing is left to chance. If you are a creative who enjoys who planning and control, working in the fashion industry may be for you.
Publications
One of the most rewarding experiences a fashion photographer can experience is to have his/her work published. Furthermore, if the publication is on an internationally renowned fashion magazine/newspaper, like Harpers Bazaar, your personal satisfaction is elevated to another level. It is in that moment when all the sacrifice and effort just makes sense. At that point, you forget all the stressful meetings and endless moments thinking about the best way to carry out the project.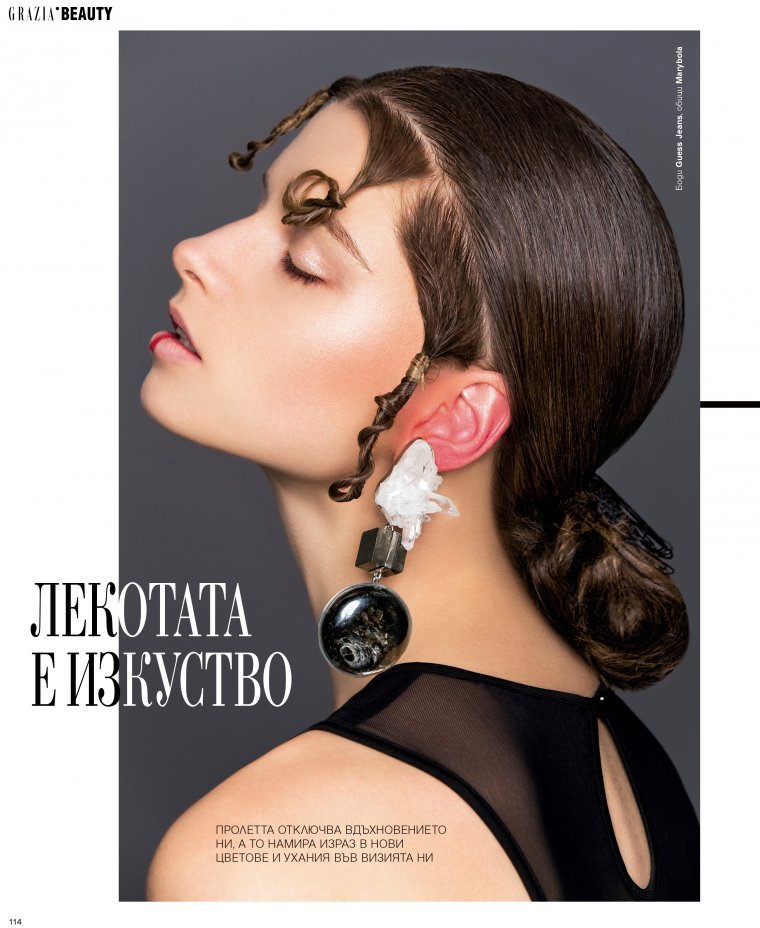 Personal Growth
In the fierce and constantly evolving world of fashion, a professional fashion photographer has to be constantly trained and well-informed about the latest trends—not only in fashion, but also in photographic technique. This includes shooting in a studio or outdoors, as well as the various lighting gear and retouching techniques. You not only have to know all the tools you at your disposal, but how to use them effectively. The fashion industry is place for the obsolete.
A good way stay up-to-date with what's fashionable it is to read fashion magazines often, which will help you stay on top of what's going on in the fashion world.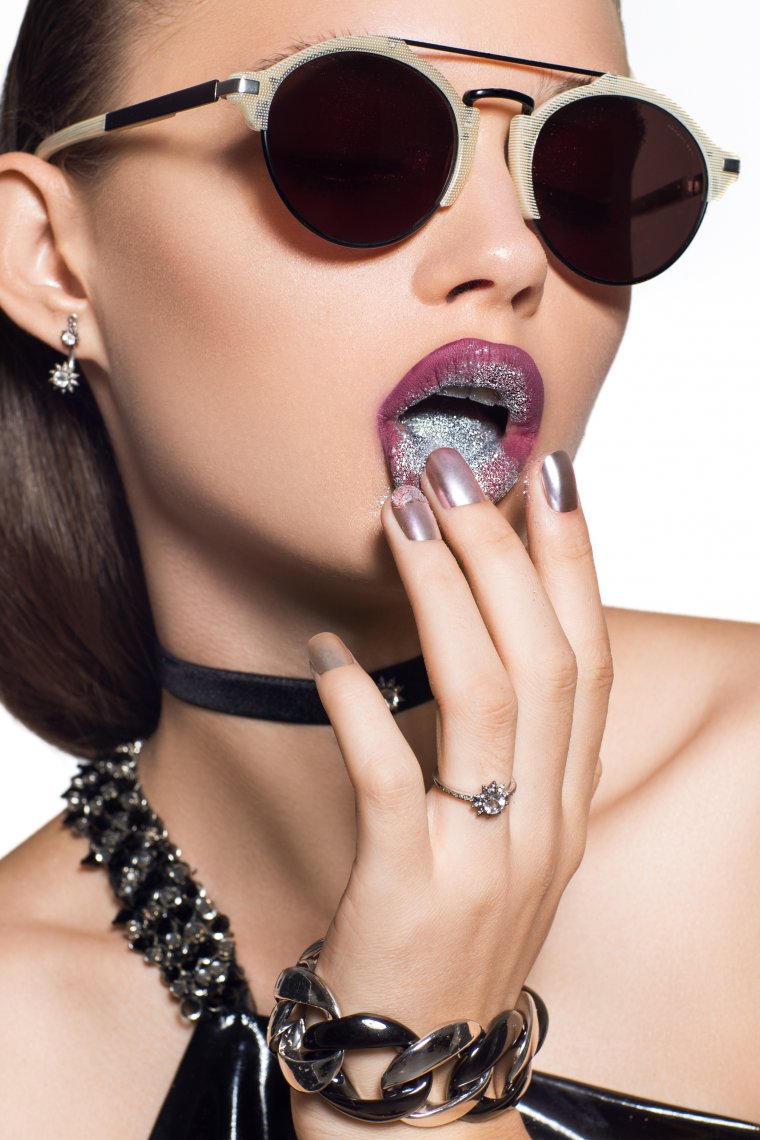 The Passion
Someone told me a long time ago,"Do what you love, and you'll never work another day in your life." That is something that I have in my mind every single day. Do not forget that art is composed of passion and creativity, and passion help you dedicate yourself to what you love, day and night.
If you are a fashion enthusiast and photography is a passion, fashion photography will undoubtedly become the engine of your life.
How to Shoot Fashion Photography
Now that we've talked about the benefits of working in the fashion industry as a fashion photographer, let's talk about what it takes to coordinate a successful fashion shoot.
Invest in Lenses
You want to make sure you have the correct lens for the job. You will need a mid-range telephoto lens to capture the best shots possible. If you are a Canon user then I would advise walking with your Canon 70-200mm f/2.8 IS and if you're a Nikon user then you would need the twin to this lens which would be the Nikon 70-200mm f/2.8 ED VR II AF-S Nikkor Zoom lens. Both of these lenses can be found at your nearest lens depot or even available online for purchase.
If you're shooting fashion runway photography, you will need to have a lens that can perform well with fast shutter speeds to freeze models mid-stride and that wide aperture to give you the freedom of using all that light around you to your advantage. Your focal length should also be just enough to capture your model and her outfit from head to toe with just a little room to see a few spectators in the back and some of the runway.
Shoot In Manual Mode
Even though this should be a given, you may sometimes find yourself in positions where you feel forced to use a different mode for the best result. However, these other modes may not always help, as they're all adjusted to the liking of the camera in some way or the other. So, you may find where you end up with a bunch of inconsistent photos and a lot of work to do during post-production to make them match up and at least look consistent.
Try to mess around with your manual settings a bit before the shoot begins to find your ideal values. Once you find the perfect shutter speed, aperture, and ISO level, you should be all set . Depending on the lighting conditions, you may have to adjust your ISO and aperture levels a few times.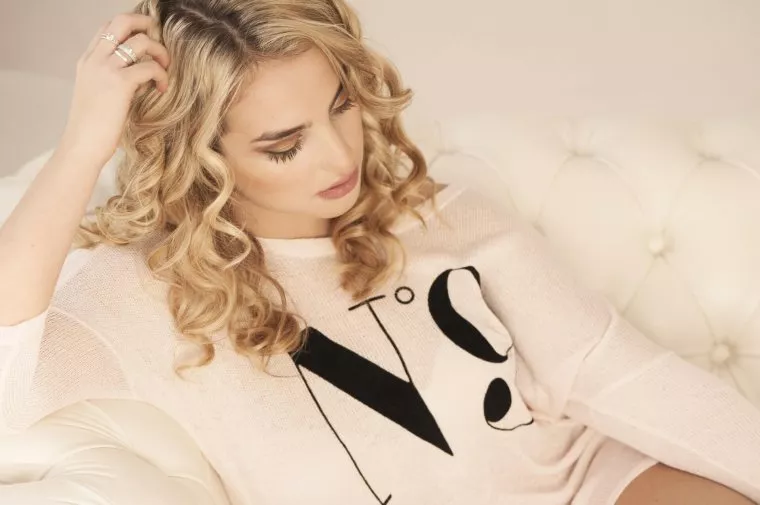 Arrive Early for Runway Shows
There will be a lot of another photographers like yourself who want to be in the best position to get the best shots possible at a runway show, and believe me, you don't want to be the one at the back. The competition for the best spot is always fierce, and you may have more experienced runway photographers who know the best position to be in for the entire show. Some of you may ask how early you need to get there right? Well depending on the magnitude of the event and the expected crowd. The bigger the event, the more photographers you can expect to attend like yourself.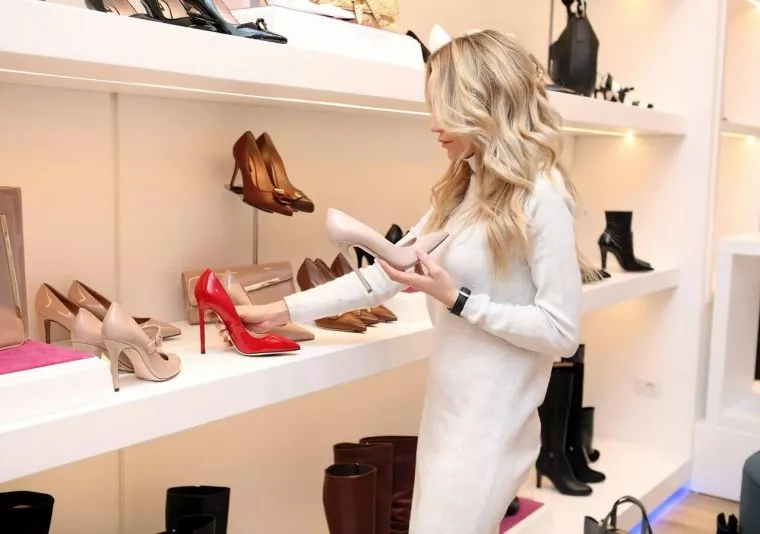 Find the Sweet Spot
Try to find your sweet spot as quickly as possible, especially when capturing shots on the runway. There will always be a few spots on the runway that have more lighting than others. You want to identify the best lighting for your shots and then begin to target that exact spot over and over. Toggle with your settings until you find it and when you do, try your best to hit that area with your model as they pass through. The sooner you establish your sweet spot is the easier the rest of the shot becomes for you.
Shoot Vertical
This should also be a given when shooting any fashion event. Designers may get really a bit touchy if an element of their piece is excluded from the shot or cropped out. I find where this is easily avoided if you shoot vertically. This should be easy if you have grip for your camera but if you don't, they are pretty reasonably priced and can easily be found on Amazon for your camera.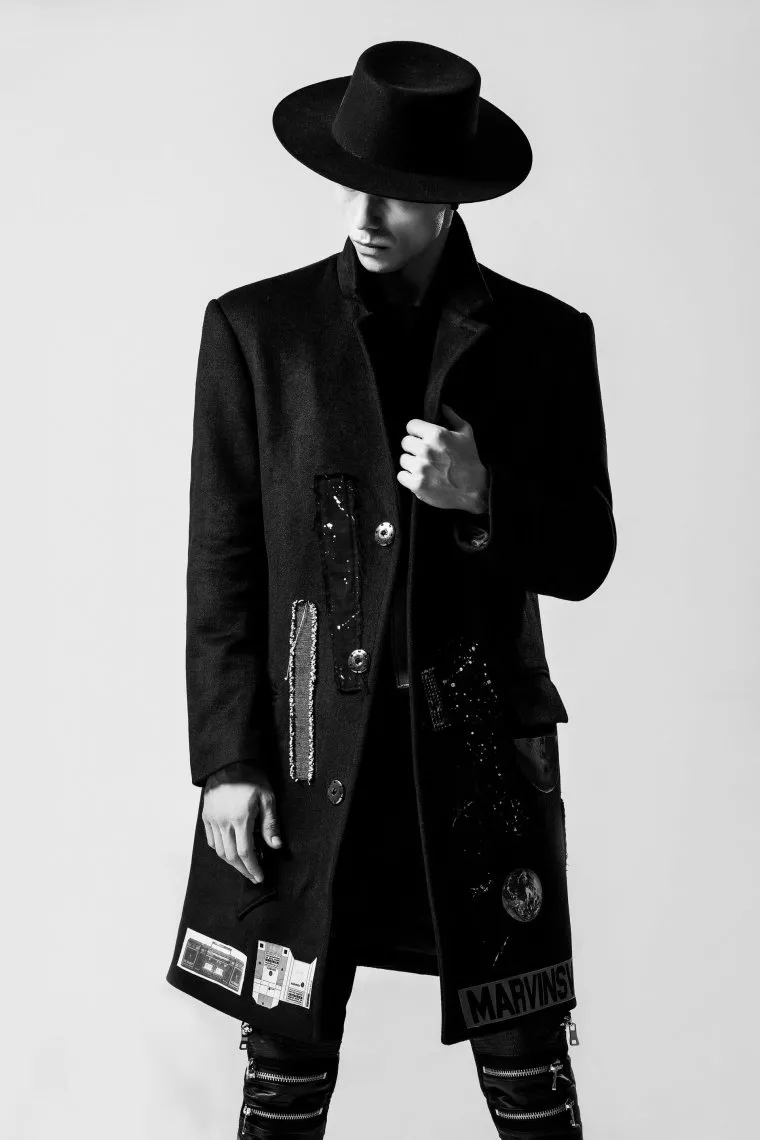 Be Prepared
When you're the main photographer for a fashion photoshoot, the first and most important thing you should remember is to be prepared. Believe me when I say that being on set totally unprepared can throw the entire shoot off, and by extension, make it seem as if you have no idea as to what you're doing—and you definitely don't want to give that impression to a fashion designer or model.
As a matter of fact I'd encourage you to be over prepared, because you can never know too much. Read through a few high fashion magazines or even the latest Yves Saint Laurent catalog and tear out a page or two. Also, don't be ashamed to brush up on your lighting and posing techniques. You might also consider scrolling through the Instagram accounts of the major fashion houses to observe their style. This all helps you show up to your shoot with an idea of what you want your images to look like, and can also aid in giving clear directions to your client or model.
Be the Director
Speaking of giving directions, that takes me to our next point. Be a director; not just a photographer. Keep in mind that you're trying to create a vision or idea you have in your head, and mind reading isn't a thing yet. Therefore, be prepared to give specific orders to the client or model as to what they need to do so that the perfect shot can be achieved.
There are some models, of course, who are very experienced and won't need a lot of direction. You'll also meet a few who would love to add their own vision to the shoot. This is totally fine, but try not to lose your sense of direction and stray off course. You have to be the pilot to ensure the shoot meets your (and the fashion designer's) expectations.
Don't Stop Shooting
Something else I cannot say enough is that you should never stop shooting. Shoot whatever and wherever. For instance, let's say you're in the gym and you do your stretches and warm up before you start the more intense exercises—think of it just like that. I've found that when you continue to shoot, you capture candids, which sometimes turn out to be golden shots. You start getting into a groove where you end up hitting all the right spots with your exposure and angles. It's not just the candids, either—continuous shooting will help you warm up and give you more confidence while shooting.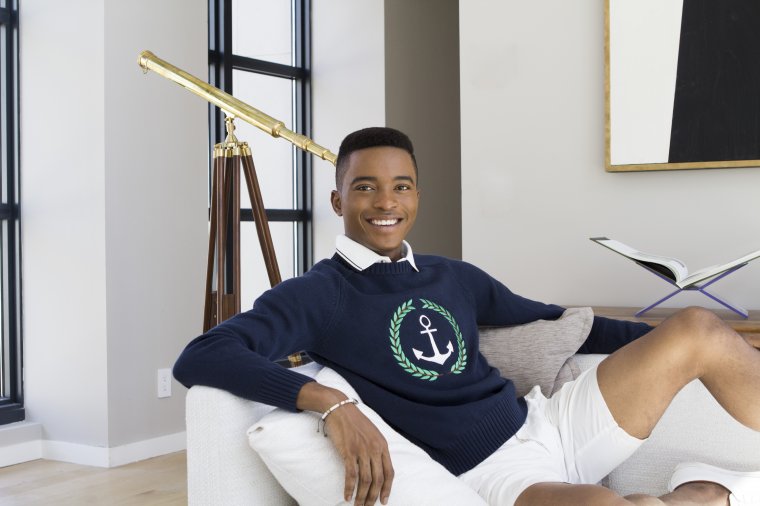 Scout Locations
This is as equally important as being prepared, Why? Because if you don't have a location, then there is no shoot. I would personally advise you to go location hunting a few days prior to the photo shoot. This will help you visualize your poses and prepare you to use the full potential of the setting you have at your disposal.
If this step seems a bit difficult, then I'd suggest taking a stroll through your neighborhood. You can also research a few locations with picture references from home, and if it seems like the right spot, go for a visit.
The location doesn't always have to be a non-studio setting, either If you have access to a photo studio, that would be equally as great and makes your job so much easier as you now just have to focus on the poses of your shots and detail.
do your research and look for places that match the style of what you're looking to shoot. You won't find any wild and outlandish clothing in Amish country just as you wouldn't expect to see overalls and straw hats in a city. So think about what kind of fashion you're looking for (weird, popular, new, old, etc.) and look around where you live for where you can find people that wear those clothes.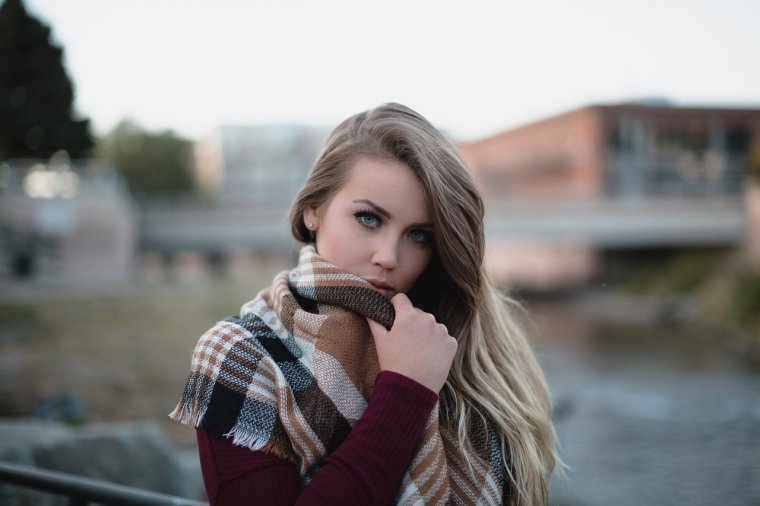 Once you know the general idea of where you're going to shoot, there are two options for places you can shoot. You'll rarely find a good outfit waiting around on a street that has no one walking on it, but you can get great shots in places that have a lot of foot traffic. Look around for streets or plazas where a lot of people gather, then wait for the traffic to die down. Even parts of busy cities all have a few hours of downtime where there's space to move around. Visit these areas at that time to get a lot of choices without the busy background. Parks and town squares are great in-between locations that have a decent amount of foot traffic, with enough space to get a clean shot.
Think Outside the Box
Don't be scared to bend the rules a little bit. When it comes to photography fundamentals, feel free to disregard them and make your creative juices flow. Play with lighting and contrast a bit and see the effects it may have during your shoot. Don't be afraid to test the waters and see the results. It can only go one of two ways: you like it or you hate it. Either way, at the end of the day you gave it a shot. Never limit your capabilities to arbitrary rules that nobody really follows anyway.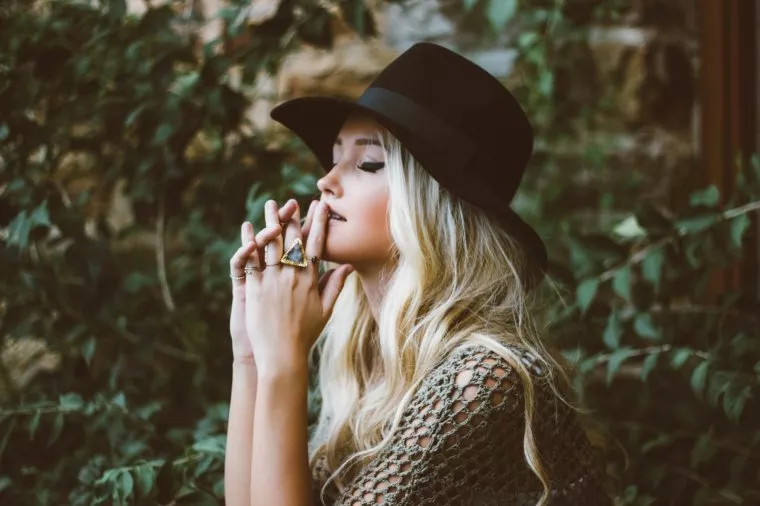 Approaching the Model
If you're doing fashion street photography and want to photograph someone on the street, you need to be open, patient, and polite. Remember that they're going to be wary of you; you could be a weird stalker for all they know. So if they decline, don't push it too far and just let them be on their way.
The best way to get people to trust you is to have a decent camera. It's not necessary to get a perfect shot (some phones have amazing cameras these days), but it certainly makes you look more professional. It's also a good idea to have your blog up on a phone or tablet. That way, if they ask you about it, you can show them to let them know you're not crazy.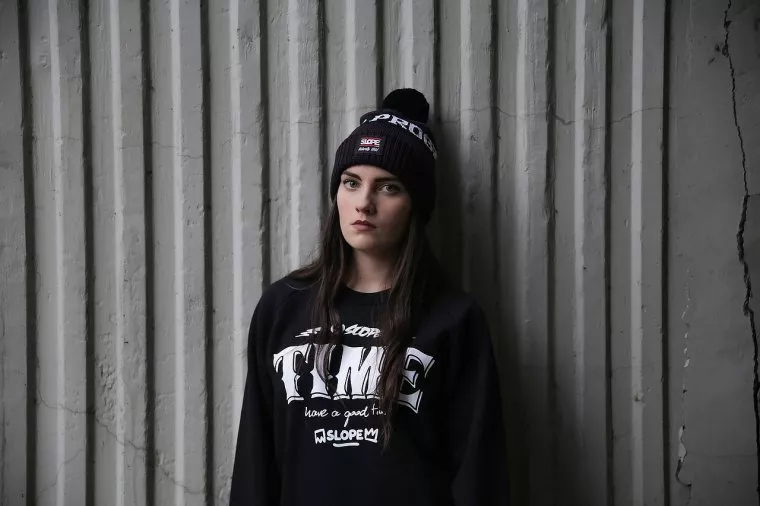 Make it Comfortable
When a model agrees to have their picture taken, stay in the populated area. Taking someone down a side alley is sketchy and the model might change their mind and leave. So, stick to populated areas like from parks or busy streets.
Instead, to get a good shot, go to the nearest building and have them pose against the wall. Generally, people will see you taking the picture and walk around, but be prepared to wait for some unknowing pedestrians to walk in between you. After you're done, always thank the model for their work. As a gesture of kindness, offer to send them a copy if they're willing to give you their email address.
Always be willing to block out a person's face or tattoos when shooting if they don't feel comfortable with their face on the internet.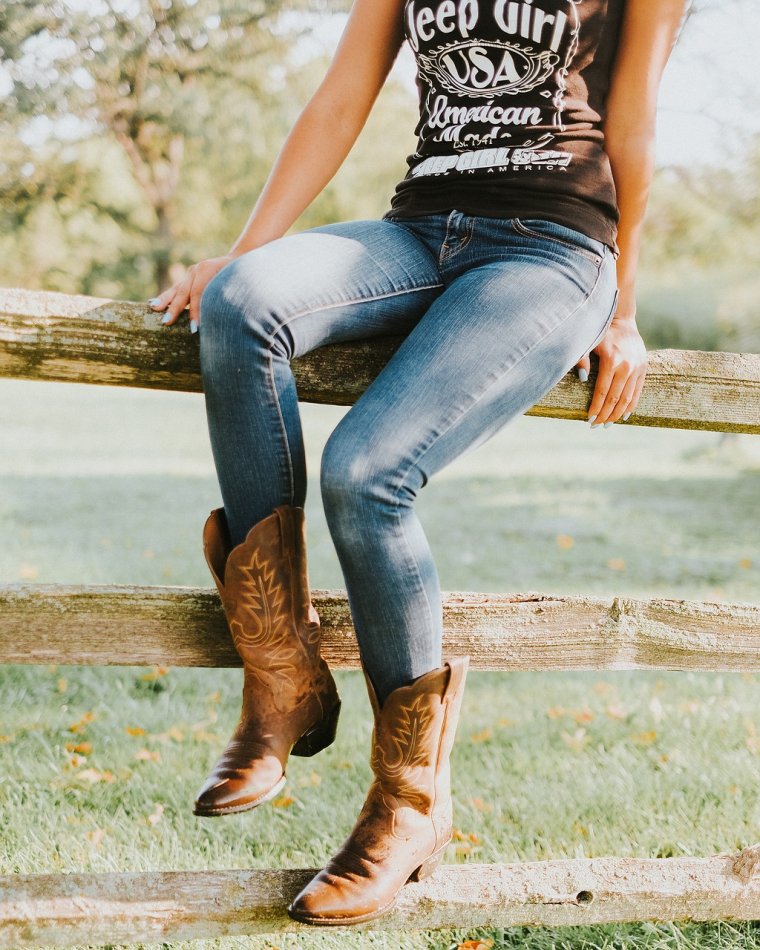 What is the Best Lighting for Fashion Photography?
Having a studio with flash lighting can be great for shooting fashion. However, sometimes you don't have the space or the money for such a studio. Sometimes using natural light for fashion photography creates a better look for your work. Either way, using the sun and the clouds is a great alternative to getting your pictures. And if you find that your pictures still don't turn out the way you want, there's an easy fix. Using the Sleeklens Chasing Light Workflow you can turn your fashion photograph into an amazing piece of art.
Here are a few lighting factors to keep in mind while shooting fashion photography:
Time of Day
Let's say you're going to be outside for a street fashion photography shoot. When shooting in the direct sunlight, you need to pay attention to the time of day. The first and last two hours of sunlight are the best times to shoot. During these hours, the sun is a soft source of light. The angle of the light will strike the unique features of your model's face, and create flattering shadows and planes of light. However, with the sun directly in front of the model, the face gets washed out. With the sun directly behind the model, the entire body and face will be covered in shadows.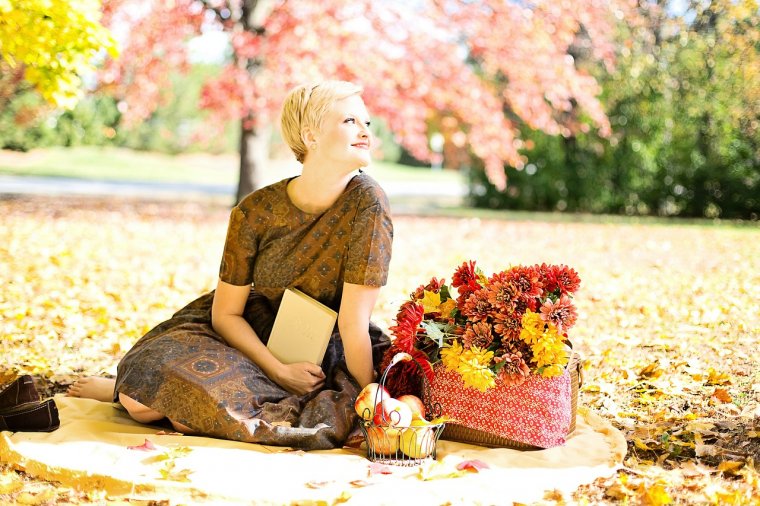 To get the best photo using natural light, you should shoot with the sun to the left or right of the model. This angle will help get you the best fashion photo using natural light. When shooting in direct sunlight, it is also best to coordinate with darker fashion colors. Using natural light with light colors can wash out the colors and ruin the fashion (which is the focal point of your photography).
Shooting in the Shade
If you can't find the time to shoot in the morning or evening, finding a shady spot is a great way to keep using natural light. Somewhere like under a tree or beneath a tall building can also add a certain mood to your photo. However, if you're shooting in the shade, you run the risk of losing important details in both the model's face and the fashion.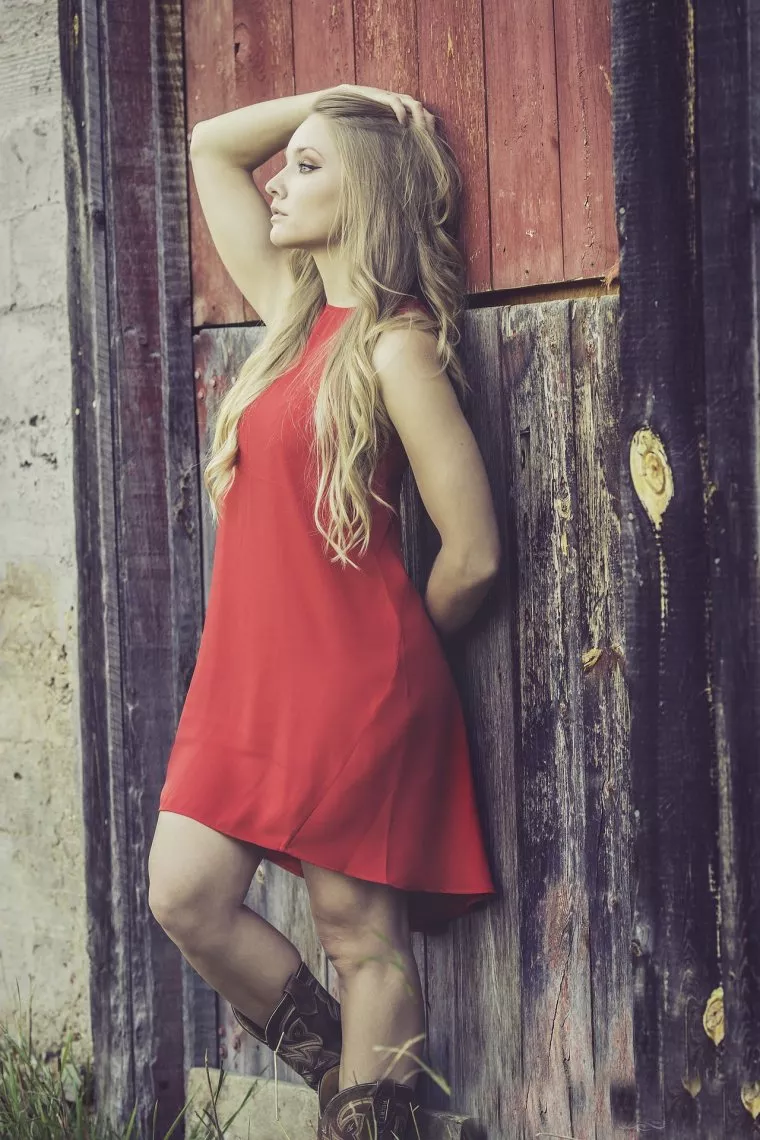 To counteract this, you can use a reflector. A reflector will catch the light of the sun and redirect it towards your model. It operates like a mirror, except toned down to help give an overall light instead of a focused point. When shooting in the shade, you still want to use darker colored clothing, but you can get away with a few lighter tones.
Shooting Indoors
Using natural light doesn't mean you have to shoot outdoors. If you have a room with a lot of windows or one big window, you can get the same effect. If you're using a room with lots of windows, set your model in the center with their back facing the wall that has the least amount of windows. This helps avoid creating an unwanted backlight that will overshadow the fashion. If you're using a room with one large window, place the model next to the window with their side facing it.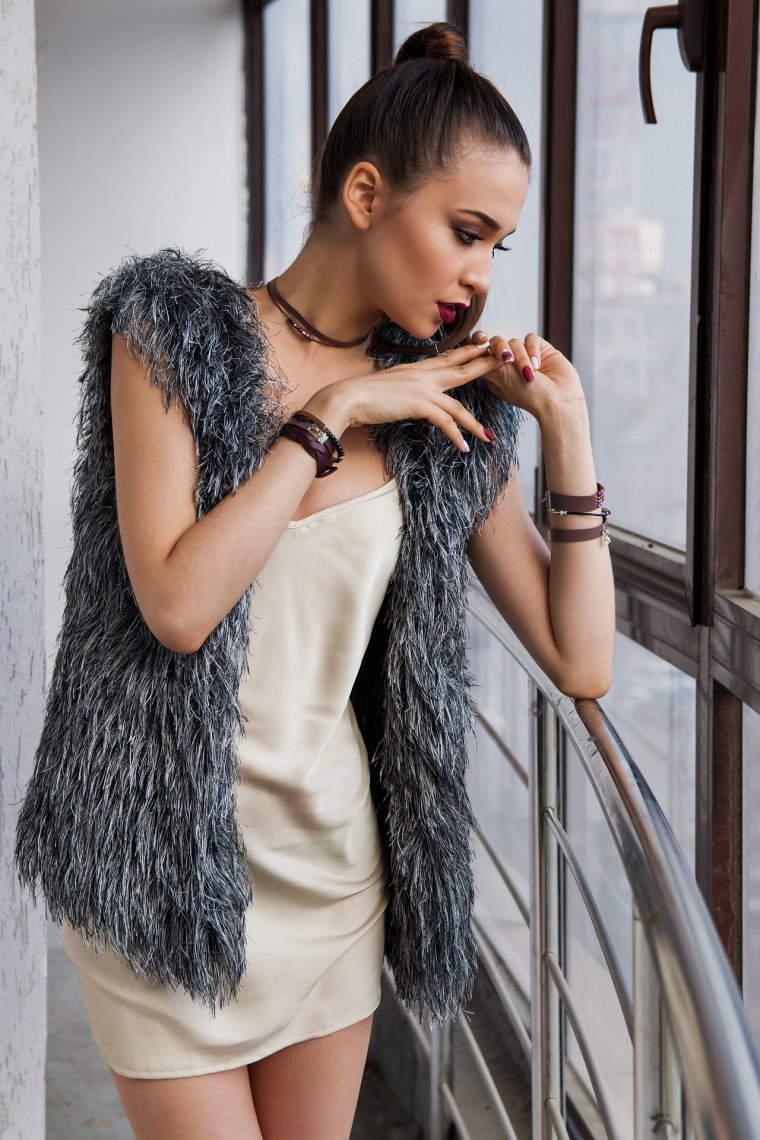 This is the same setup as using the sun outside to avoid washing out the model and creating shadows on the clothing and face. When shooting through windows, it's always best to use soft drapes to help soften the light.
Single Light
Using a single light is a great way to be in control of the lighting without spending too much money. When using natural light, you're at the mercy of the elements. Using a single light to shoot fashion allows you to shoot when and where you want without needing to depend on window position or daylight.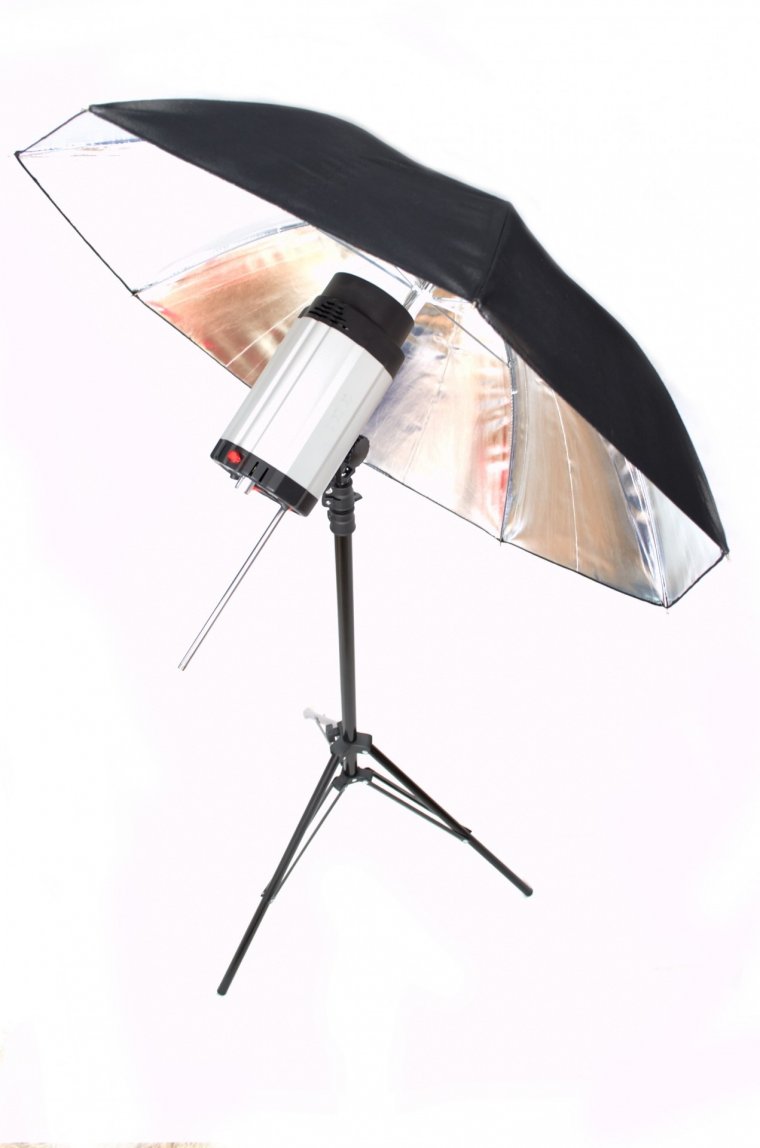 When using any light setup, you want your camera facing the model directly, with the light at a 45 degree angle to the model. You'll want to set the light up high so the light angles down slightly on the model to avoid shadows.
Using a single or double light setup allows you more freedom in your background. It's still important to try and keep the background a solid color, but the intensity of the light allows the clothing to be separated from the background. If you notice that the light casts an unwanted shadow on your background, move your model further forward, away from the background.
If you have a light that has different settings, set the light to a medium setting. Too much light will wash out your clothes while too little light will make them fade into the background. If your light doesn't have different settings and the light it too bright, use a filter to drape to diffuse the light.
Double Lights
When one light just isn't enough, or you really want your photos to pop, you can spend extra money on a second light. Your camera and first light should be set up as the same in the single light scenario. Your second light should be closer to your model and lower, but also at a 45 degree angle. This second light is used to help define the contours of the clothing.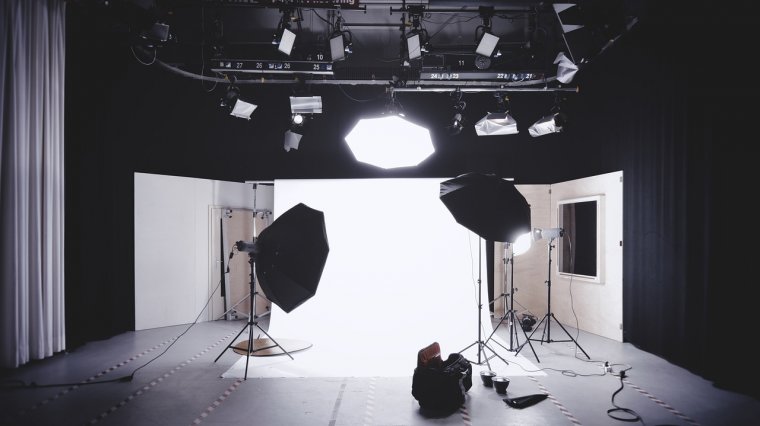 If using a strobe light, you want to make sure that the flashes of your lights are synced, so that they both go off at the same time. The second light should be set at a lower setting than the first. This will help you avoid creating a stark lighting from both sides of your model.
A cheaper alternative to a double light setup that still creates the same effect is to use a reflector in place of the second light. The reflector will still light up the side of your clothing by reflecting the light of your first light. You might find you need to increase the power of the first light to create the same effect.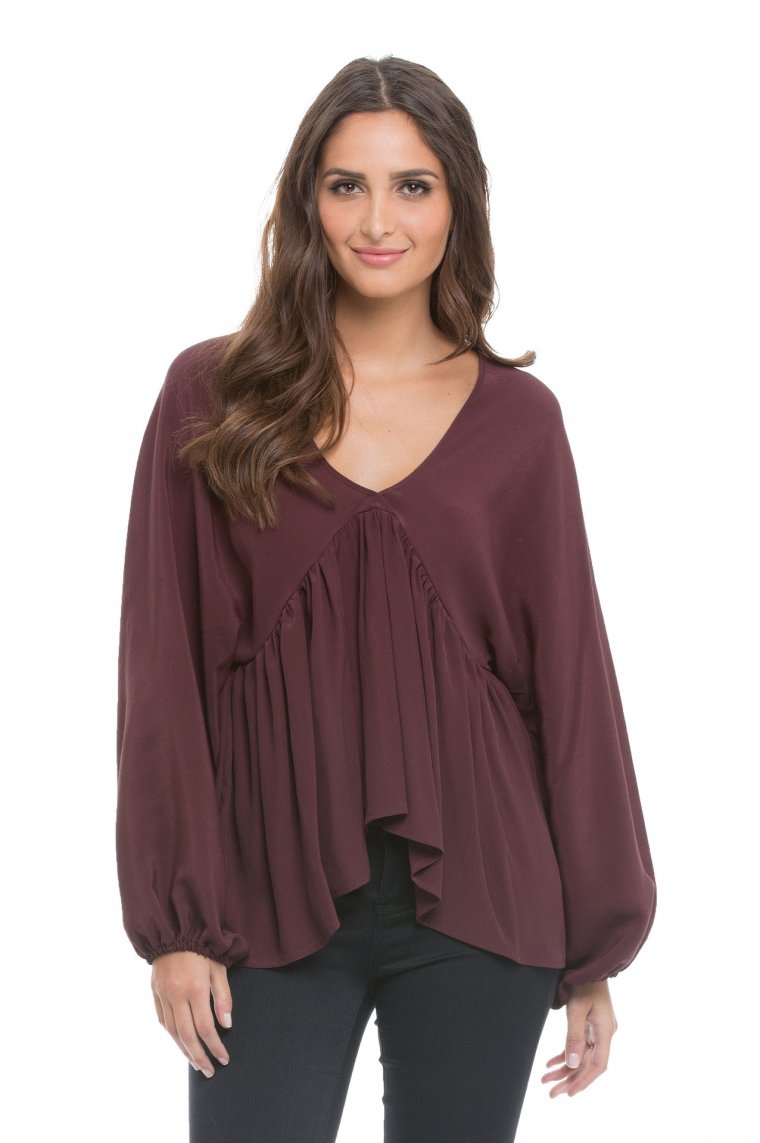 Creating Natural Light
Sometimes the weather doesn't play nice with photography. If you find yourself needing to shoot with natural light, but it's stormy outside, then you can create the effect of natural lighting indoors. Using a spotlight, set up mirrors around the perimeter of the room. By reflecting the spotlight off of the mirrors, you fill the room with a softened light that reflects flooding the room with sunlight. This is a great trick to get the effect you want when mother nature is uncooperative and you're on a schedule.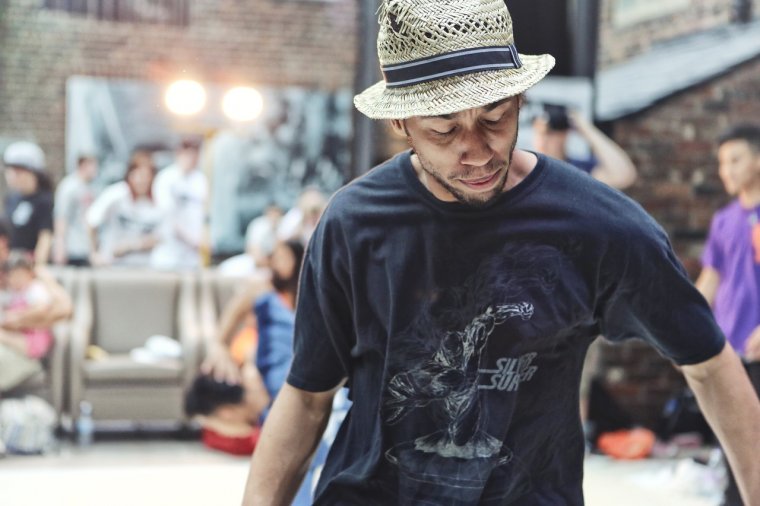 Using Adobe Lightroom or Adobe Photoshop
Sometimes things don't always go as planned. If you find that shooting in natural light doesn't work for you, you can use Lightroom to add the effect. The Sleeklens bundle Chasing Light is an excellent resource for editing fashion photos. The bundle can help fix simple errors, like having too much light directly in the model's face. You can also fix bigger problems, such as bringing back the color in a washed out dress.
Natural light is a great way to get a unique mood in your fashion photography and make your photography stand out to a client. It can be difficult to get a great photo taken with natural light. However, if your photo doesn't come out looking the way you want, you can easily fix it in post processing. With enough practice, and the right timing, you can create wonderful fashion photographs from natural light settings.
How to Pose Models for Fashion Photography
Fashion shoots take a lot to organize, and moving from concept to set is no easy task. It can cost a lot to run a shoot. It will cost more if you have to work overtime. The best way to avoid this is to give clear direction to the models, especially in regards to posing the way you want them to. Here's how:
Brief the Model
Briefing the model is always where you should start. As it's a fashion shoot, the client should have given you an idea of the photography style they're looking for. Convey this to the model, along with any other information about featuring the products. The model will have a better understanding of how to pose if they understand the needs of the client. You should also let the model know which lights are the main lights so they can position themselves accordingly. Don't be afraid to ask them to move out of or into the lights.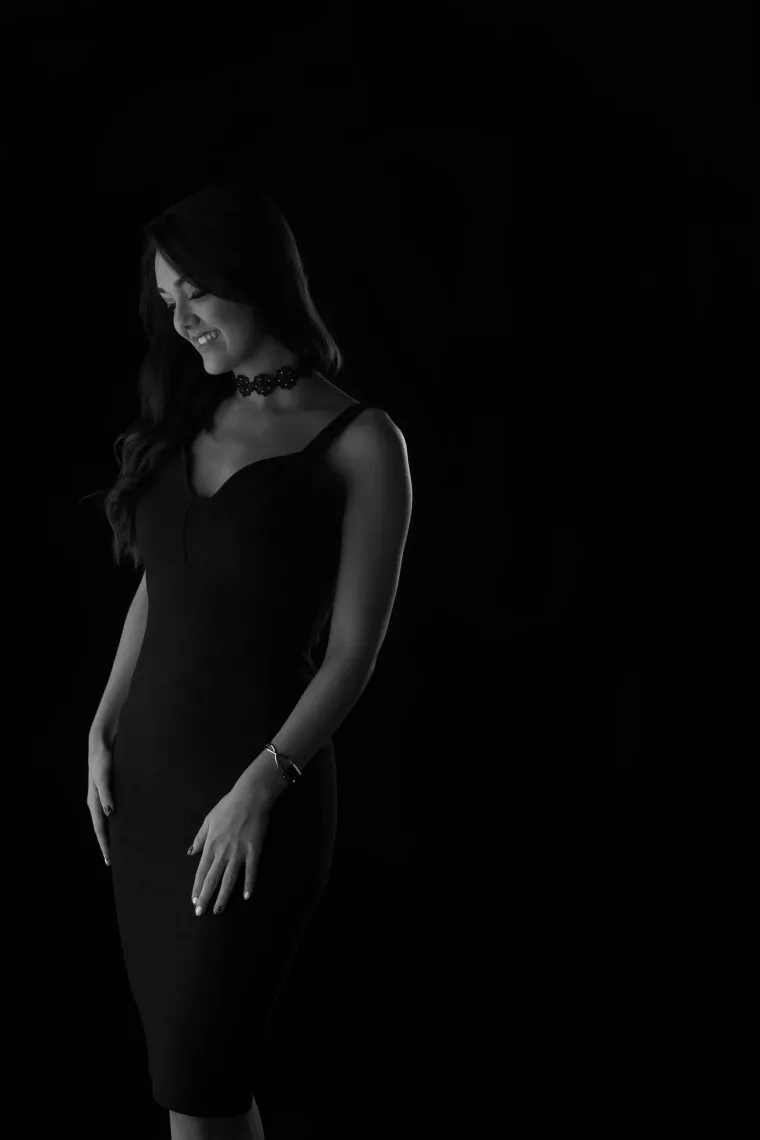 Once you've briefed the model, use the following quick tips for fashion posing throughout the shoot:
Fashion tends to be high energy, and the model should maintain tension across the entire body to create the right effect.
Unless you're looking for action shots, tell the model to make small adjustments instead of drastic changes as they shift poses. This will ensure there's no motion blur in the image. Small changes actually make a big difference between photographs.
Make sure the model knows which products are being featured, and encourage them to play around with the props and featured products or accessories. If they are modeling pants, make sure they keep their legs at least slightly apart.
The model's expression should reach the eyes. If it doesn't, the picture will fall flat.
Don't let them get too close to the lights to avoid a high white balance in parts of the image.
Use Posing to Create the Illusion of a Perfect Body
Many believe that you need a nearly perfect body for modeling. The truth is, there are a lot of tips and tricks that models use to create this illusion. If you're working with someone new to fashion modeling, don't be afraid to offer advice throughout the shoot.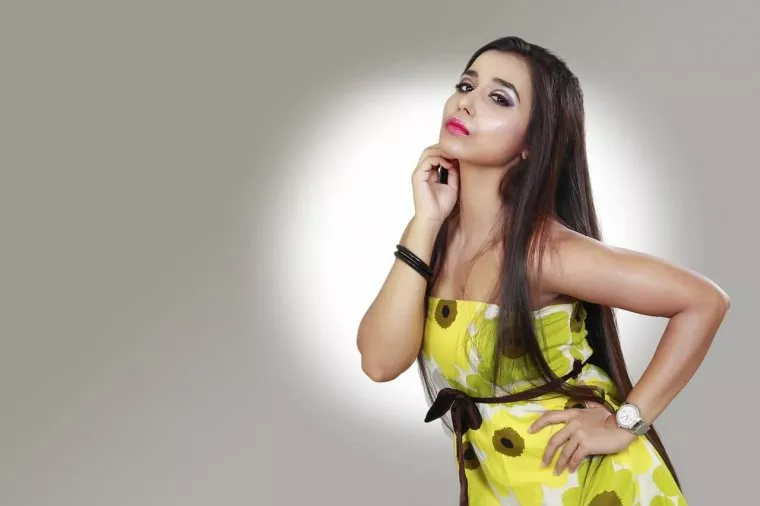 Here are some quick tips that will help to correct any flaws:
Keep arms away from the body. Placing hands on the hips will create negative space around the torso and make the waist look slimmer.
Keeping the knees turned in will create slimmer hips and negative space between the thighs. This can also be achieved by angling the body to the side while shoulders are turned towards the camera.
Leaning forward with the back slightly hunched will minimize a bigger bust.
Keeping the chin raised will make the forehead appear smaller.
Avoid keeping the arms pressed against the torso. Even when the elbows are not angled out, the model's arm shouldn't completely touch the torso. This will result in a slimmer arm.
Elongate the neck. This does not feel natural for the model, so they may need you to remind them.
Face, Hands, and Feet
No one forgets how important the face is to the shoot, but you shouldn't underestimate the feet and hands either. If the feet or hands fall flat, the image will not be as good as it could have been.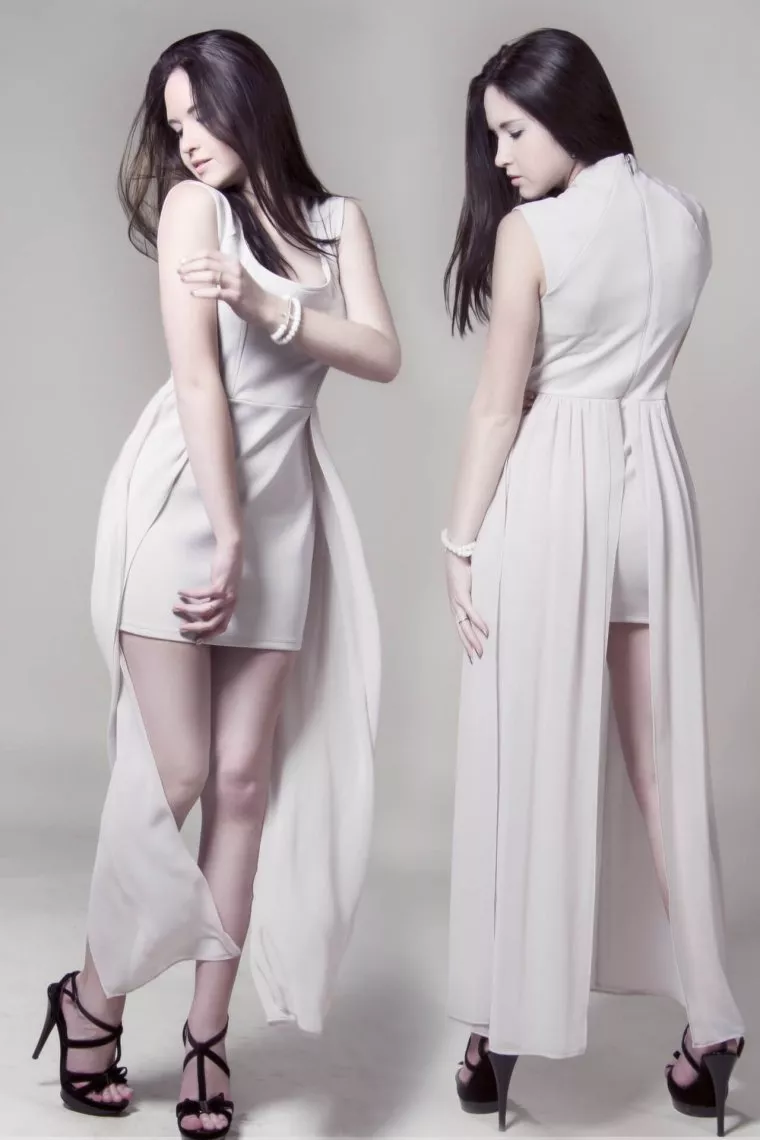 Here are a few notes to pose models with feet and hands in mind on your next fashion shoot:
Keep the mouth slightly open. It adds vulnerability to the image while also creating a "come hither" look that is inviting to the viewer.
Avoid showing too much white in the eyes by telling the model to look in the same direction their nose points.
Keep the chin down while also extending it out. This will help elongate the neck without losing definition in the chin.
Unless the purpose of the shoot is to highlight a shoe, make sure the model's feet aren't the closest thing to the camera. What's closest is also biggest, and that can create a strange effect.
Always show hands angled with curled fingers. A straight shot of the flattened back of the hand will make them appear large and unusual.
Feet and hands should have tension. If the model is having a hard time with the feet, get them to jump around or take big, slow steps.
How to Start a Fashion Photography Blog
Starting a fashion photography blog is a great way to practice your creative writing and sell your work. You can get some money selling ads on your page, plus your blog also operates as a great online portfolio. Having a fashion photography blog that looks professional is an excellent way to start your photography career. Starting a blog is a long process, and it will take some time before it hits it big. If you stick to your passion, and work hard, you'll have an amazing editorial fashion photography blog.
Buy a Domain Name
Even if you're still in the "thinking-about-it" phase of starting a blog, it's a good idea to buy a domain name. Think of something that's unique and interesting. Don't name your blog something simple like "Jane's Blog". If you want to use your name in your blog title, go with something fun, like "Jane's Scrumptious Blog of Scrutiny." Anything to help get your fashion photography blog noticed in the sea of blogs. The reason that you want to buy your domain name right away is to make sure that it's yours when you are ready to get started.
Why pay for a domain name when you can get one for free? Some domain names are free because another business has their name on your blog. Instead of Janesblog.com it's coolblogsite.janesblog.com. You may not want to go this way because you don't want to give another business free advertising. Not only that, but not owning your own domain name can look unprofessional. If you send that link to a client or employer, you risk them thinking you're not a professional.
Choose the Right Content
Having a successful blog isn't just about publishing content you think is cool. You need to make posts that everyone will think is cool. Of course, you still need to be passionate about what you write about. However, you need to try and make sure that people will want to read what you write about. Try to write posts and take pictures that people will relate to. Maybe you'll take an interest in shooting fashion photos of plus-sized models. Writing a companion post about plus-sized clothing is an interesting way to show off your photos and unique ideas.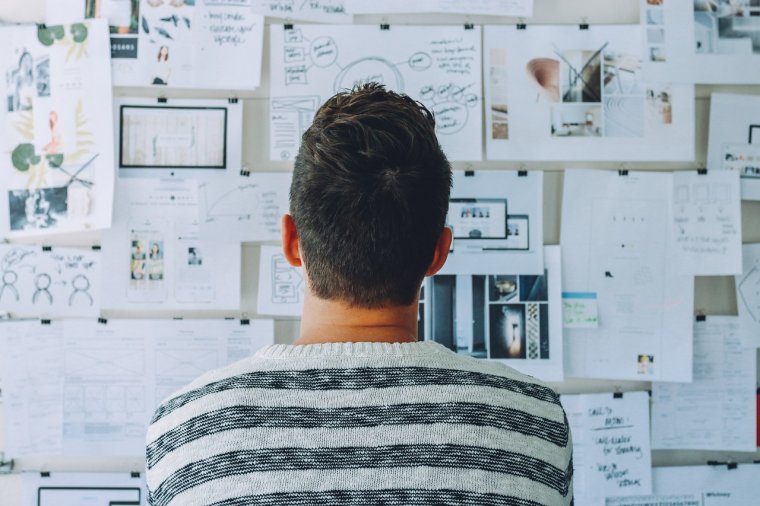 The first step in finding good content—if you can't think of anything quickly—is to research. Find some successful fashion photography blogs, or even just blogs that you enjoy.
What are they writing about?
What trends are they following?
Which posts are people commenting on the most?
These are the posts you need to pay attention to. Take these ideas and re-work them in your own words with your own opinions. While it is important to write about the current trends, you should also try to write about things that are going to outlast the modern day styles. Some of your best posts will be tip posts to help other fashion professionals improve their work.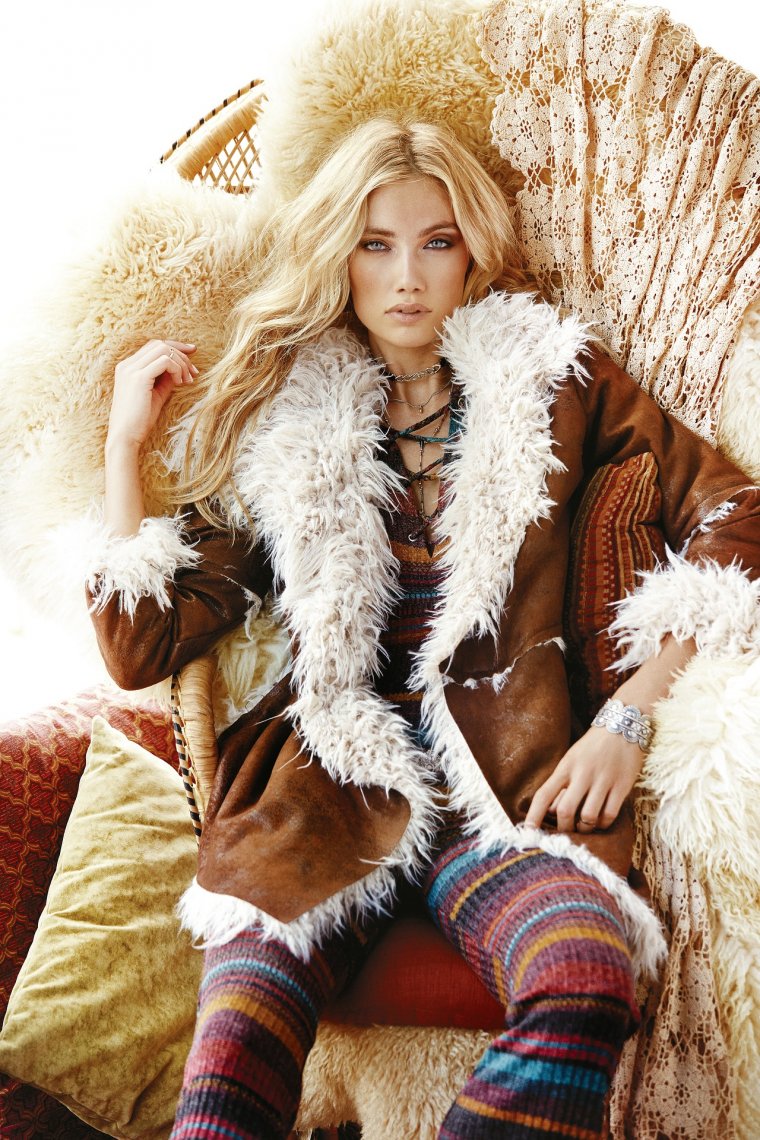 Network
When it comes to promoting your blog, you'll need to make friends. Networking is more about building relationships. Don't go into a relationship just worrying about how they're going to help you. To run a successful fashion photography blog, you want people to respect you.
Operate under the "you scratch my back I'll scratch yours" philosophy. Always think about how you can help them, not how they can help you. In the blogging world, your best relationships will be other bloggers. Remember that list of blogs you made for research? Contact the owners and start a relationship. Eventually you'll be comfortable enough to ask them for dual advertising. You'll add a link to them on your blog, and they'll add a link to you on theirs.
A great way to start off the relationship is a collaboration post—each of you writes part of an article and share it on your blogs. Remember to always be polite and courteous, and always say thank you. A little smile goes a long way.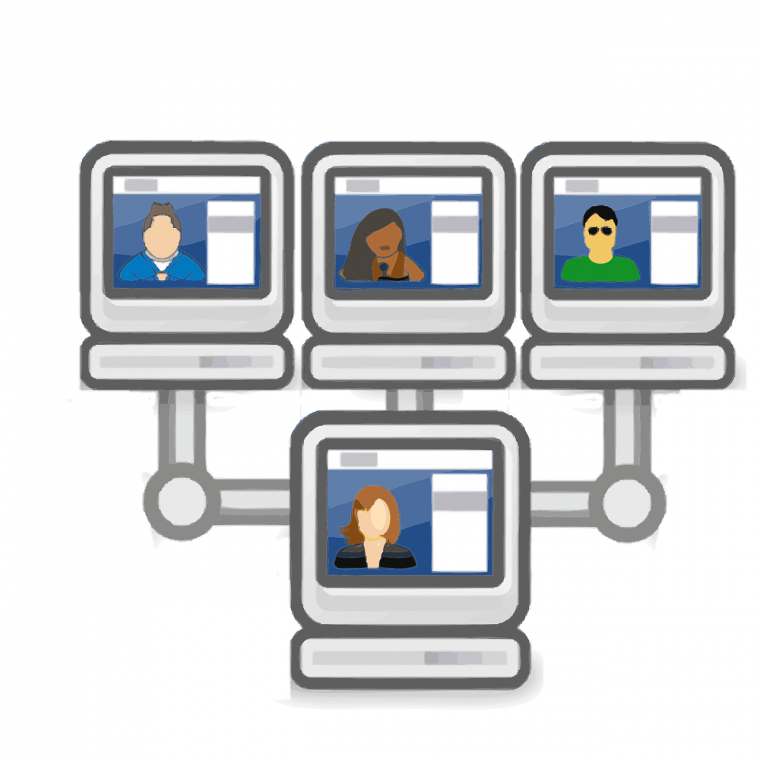 Having a fashion photography blog is a great first step in starting a fashion photography career. It can take a while for it to take off, but it doesn't have to be entirely difficult. By following the above steps you can create an excellent blog that will help launch your career.
If you start by getting a stellar domain name on an approved site, you can present yourself as a professional. By following the best blogs, you can come up with content that will be popular. And by focusing on building long lasting relationships (and friendships) with other fashion bloggers, you'll be able to get more exposure for your work. Building a professional and unique fashion photography blog will allow you to refine your craft and build a photography portfolio that gets results.
How to Build a Fashion Photography Portfolio
It's hard to break into the world of fashion photography. It is especially difficult when you don't have anything to show future employers. Just because you're starting out doesn't mean you can't show off great work. Having a professional fashion photography portfolio is a great way to get into the business. Building a stellar portfolio is about more than just putting pictures in a book. You have to have a creative image that will show your talents to agents and company owners.
Creating a Portfolio on a Budget
Creating your first portfolio doesn't have to break the bank. Getting models and stylists can be expensive, however, you are not the only new worker on the scene. It's just as hard to get into a model and stylist career. The great thing is that you can help each other. Models and stylists will often collaborate for free to get practice and content for their own portfolios. By working with someone who is also new in the industry, you can get the pictures you need.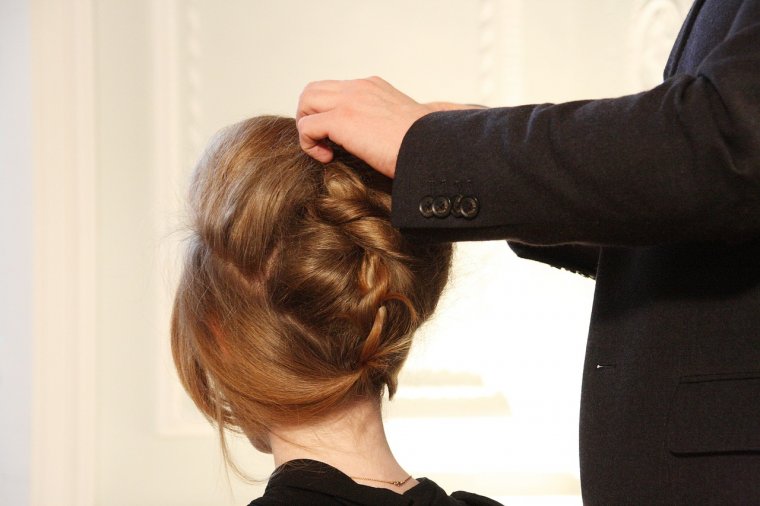 Paper Versus Digital
Today, a lot of work is done digitally. It's easier to edit photos on a computer. It's also easier and cheaper to showcase photos online. However, there are still a lot of editors and agents that prefer the paper copy of a portfolio. It's best to have one of each when breaking into the business. A paper fashion photography portfolio is best for physically arranging photos and producing only your best work. However, online portfolios (including blogs) are a great way to show off all of your work and make some extra cash selling ads—if your work is popular enough.
Choosing the Best Photos
The most important part of your first portfolio is showing off your style. When you have no previous credentials, you have to rely on your creativity to get you a job. After you've had some professional experience, you can build a portfolio of published work. This shows your best pictures and tells your employer that you are a serious photographer. Until then, you need to pick the pictures that tell the best story.
Not every picture in your fashion photography portfolio has to be related to each other. However, your portfolio should have a sense of unity. This can be achieved by making sure that the fashion you shoot shares a commonality (either in color or shape). You can also create a unified portfolio in the poses that you choose to include. You want to get poses that are unique and fun, but that also show off the clothes. Having a creative outlook is important, but it's more important to prove that you understand how fashion works in your photos.
Showcase Your Best Work First
When organizing your portfolio, don't save the best for last. Your agent or employer is going to get an impression of you based on the first couple of photos they see. At the same time, you need to mix up your photos. You don't want to have all of the same type of photos (or model or outfit) all at the start. This makes it hard for the viewer to see your style because all they can focus on is the similarities in your work.
Editing
Don't get discouraged if your portfolio doesn't lead immediately to a job. The best thing you can do is take the comments from meetings and use them to edit your portfolio. This can mean leaving behind your favorite pictures to add something that works better as a whole. Sometimes you'll need to get more or different pictures.
Listen to whatever is said during a meeting and take it into consideration when editing. After being turned away, politely contact the client and ask for advice moving forward. This can help you get more advice for making a better fashion photography portfolio. This also shows the agent/employer that you care about your work and you are a professional. They will be more likely to look at your work in the future and consider you as an employee.
Breaking into the world of fashion photography is hard. It's one of the most common and steady jobs for photographers. There's also not a lot of photographers leaving the industry, so new jobs are hard to come by. It's best to start out working small jobs. It is also a good idea to do some free work to get practice and build a portfolio of great images. You don't have to spend a lot of money building your portfolio, and can sometimes get away with a digital one. By working hard and not giving up, you can create a perfect fashion photography portfolio that will help land the job.
How to Get a Fashion Photography Agent
When you're ready to really kickstart your career as a fashion photographer, you might consider getting an agent or a rep. An agent will take some of the money from your sales, but they offer a lot of benefits as well. Agents know people, and have spent years building professional relationships. They can use those relationships to help you get a job as a professional fashion photographer. Getting an agent will take some time and a lot of effort. You can't expect to get an agent on just your photos alone, but with enough passion and drive, you can get a rep who will help sell your work.
Have Work Ready and Start Small
An agent won't want to work with you just because you have a good personality and a passion for pictures. Having those qualities help, but won't get you a rep. You have to prove to a future agent that you're going to get them money. You have to prove that your work will sell.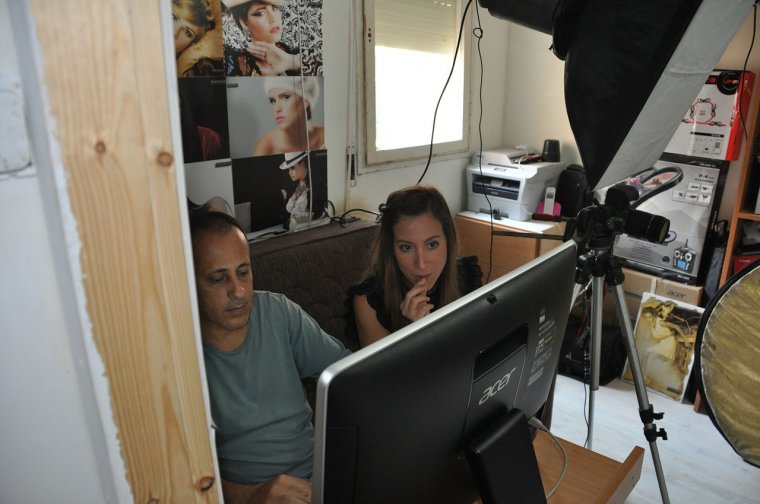 Sure, it is possible to get an agent just by having really great pictures, but the best way to prove your worth is to already have work sold. This means you're going to need to start small. Work with a small business. Take photos for a new online site. Get into catalog photography or start selling pictures to your local magazines or newspapers. Having sold work to small businesses won't deter an agent, but will actually help show them that your work has value.
Research
Don't send fashion pictures to an agent who sells landscape photography. Not only will that not get you an agent, but this looks entirely unprofessional. Before sending your work off, do your research. Look for agents that present your genre of photography. Then, look at who they're representing. Maybe they're an agent for someone you admire.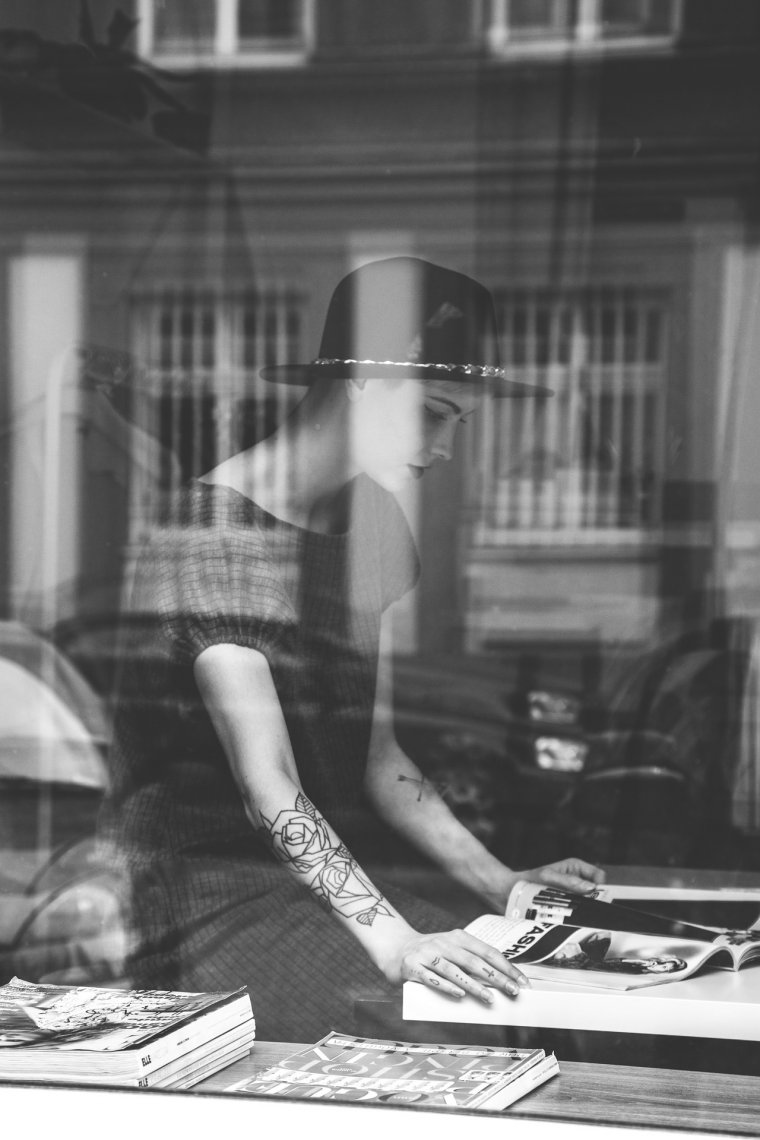 Look at the photographs they're selling and look for qualities that you want in your own photography. Also look where they're selling their work. Make sure that the agent is getting good jobs for their clients. Make a list of several possible agents and send out your work.
Show Off
You have to sell yourself when getting an agent. Don't hold back on the bragging rights. Tell them about all of the jobs you've had, no matter how small they are. Let them know about any awards you've won for your work. Don't worry if it's something small and local, being recognized shows your worth. Now is not the time to be humble. Show off your best work.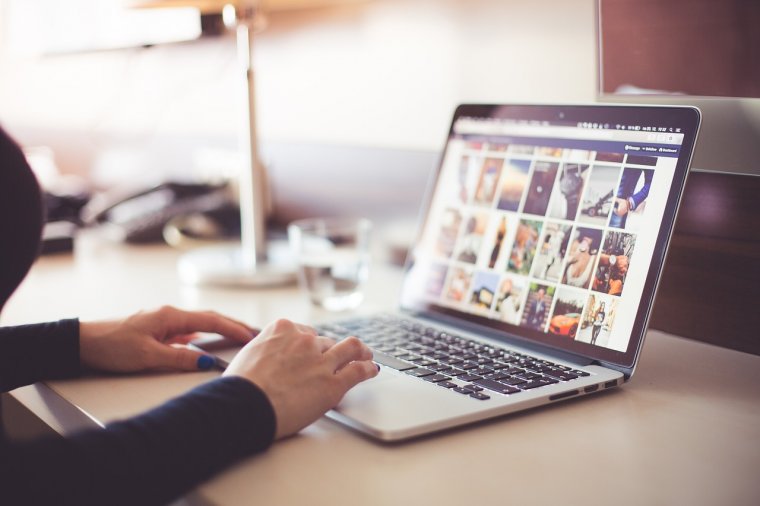 Make your portfolio a showcase of your best pictures; the ones that show off your unique style and abilities. You want to give a prospective agent the impression that you are professional and have work that will make money.
If You Get Rejected
Getting rejected doesn't mean your work is bad. Rejections from agents and employers are common in any art world. There are several reasons that an agent might reject your work. Maybe they're already full on clients and don't have the time to work with you. Perhaps an agent is trying to break out of their shell and showcase different types of work. There is the chance that they did not like your work, but that is no reason to get discouraged.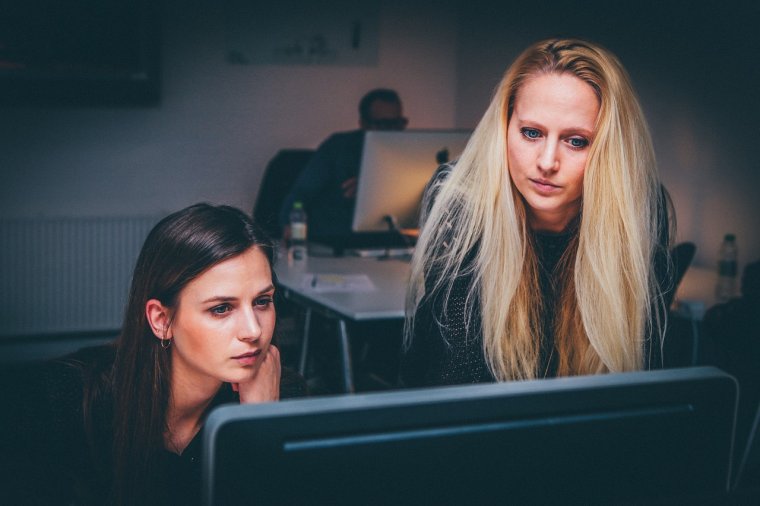 After getting a rejection, it's important to keep your spirits up. Yes it's hard, and getting rejected hurts, but you can't give up. The first thing you should do after a rejection is ask for a follow-up. In a very polite and courteous manner, ask for tips going forward. Agents know a lot about the fashion photography world. They'll be able to tell you what about your work didn't work.
Maybe you're photographing last year's fashion trends. Maybe you need to focus more on model poses. Whatever the reason, asking for advice will show professionalism and will help you improve your work. If you ever submit to them again in the future, they'll be more willing to look at your work.
Do what you're told. This doesn't mean you need to destroy your artistic integrity. But if an agent tells you that you need to tone down the work on the green clothes, take that into serious consideration. Agents and reps know what works and what sells. So when they make a suggestion, it's in your best interest to follow them.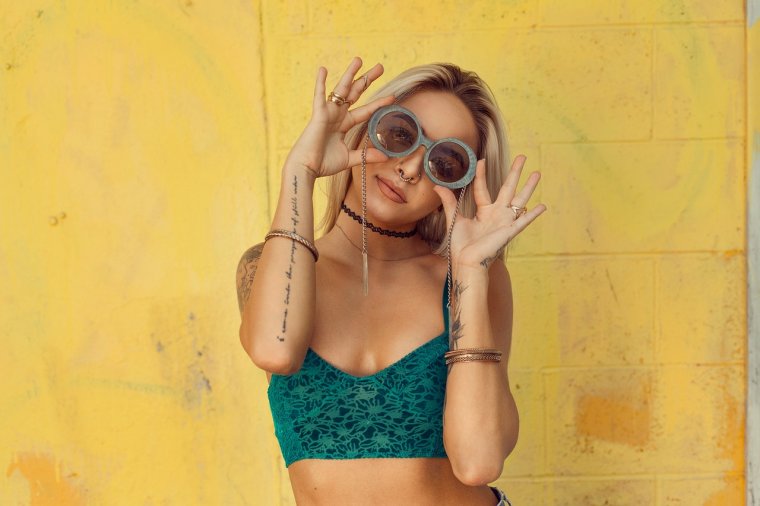 Getting an agent is a good step if you want to bring your professional career to the next level. An agent or rep can sell your work to bigger businesses and clients that will get you more money. These professionals know the market and will help you improve your craft as well as sell your work. Making it in the world of fashion photography without an agent is possible, but spending the time to find one will help you in the future.
Fashion Photography is a Fast-Paced, Rewarding Career
So, if you're looking for a reason to get into fashion photography, we hope that this article has helped show you some of the possibilities. In order to shoot fashion photography like a pro, you need to understand how to pose your models and use light in interesting ways. We've also shown you how to start a fashion blog and create an online portfolio so that you can showcase your work. Finally, don't forget about the importance of networking when it comes to breaking into the industry.
If you're looking to take your fashion photos to the next level, don't forget to download our Runway Fashion Lightroom Workflow presets. Not only will it improve the efficacy of your post processing workflow, but it will also give your images a cohesive look.
SaveSave
The following two tabs change content below.
Julio Sancho is an experienced fashion, beauty and advertisement Spaniard photographer. He defines himself as a passionate photographer, tireless worker, self-critical and in a constant creative evolution. Although he was educated with great fashion photography professionals in diverse photography schools he considers himself as a self-taught photographer. Among his publications, we can find important fashion magazines such as L´Officiel, Vogue, Cosmopolitan, Grazia or Nylon.