CES 2021: Which are the news for photographers?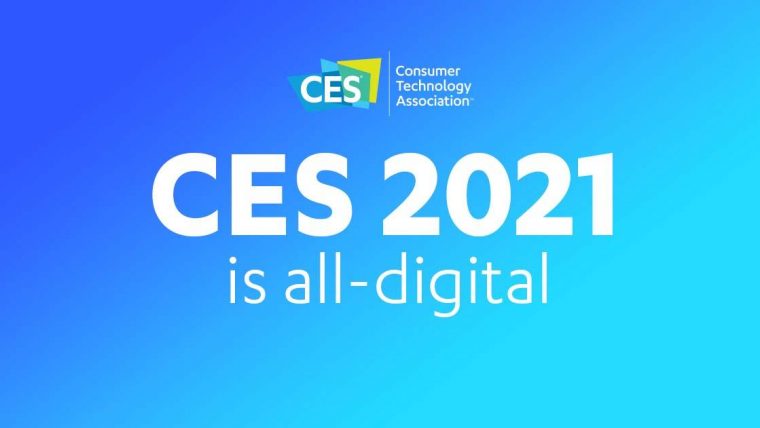 CES 2021: Which are the news for photographers?
www.sleeklens.com
The pandemic changed the schedule for many events worldwide, but if we talk about the biggest technology show worldwide there's no restriction to celebrate a virtual edition for such a peculiar time.
CES 2021 brings much news: from the typical Samsung smartphone releases to a wide range of AI-powered home appliances, however, we'll stick today to the game-changing solutions for us photographers. Let's explore what's "in" for this new year.
Sony Airpeak Drone
There was an immense hype last November with the announcement that Sony will join the drone market; and despite hearing rumours and mixed messages from users that only added to the excitement this new venue can bring, CES 2021 not only brought the official logo but also some first images of the Sony Airpeak units.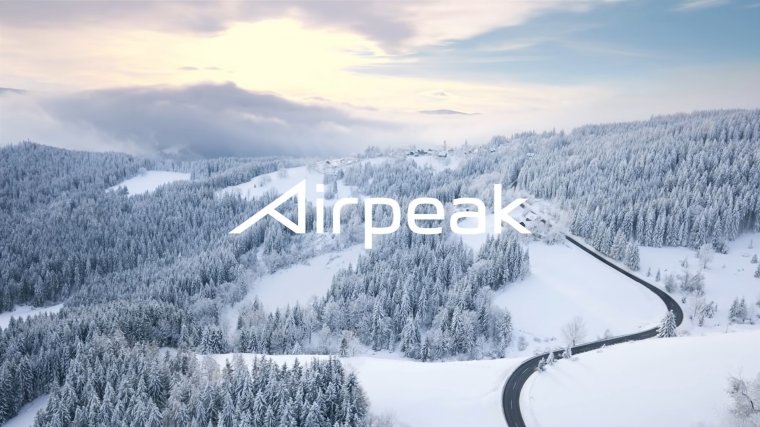 Image Credit: Sony
This professional-level drone is aimed to compete with DJI Inspire 2 units, meaning its sole purpose is to serve professional videographers for reels and the film industry. With top-of-the-industry gimbal stabilization, the Sony Airpeak will follow suit to DJI Inspire in not including a camera but rather offering users different options for their needs. This means we're likely to get a drone with a gimbal case to pair it with a mirrorless Sony camera – such as the Sony A9 II used in the demo reel – to which benefits Sony not just by entering the drone market but also urging users to consider upgrading their current mirrorless cameras and pack the old ones as the filming case (unless you happen to be one of the brave users that opt to buy an all-new drone + camera bundle). A pair of in-built cameras were also appreciated in the demo reel, mostly intended for the operative elements of this drone.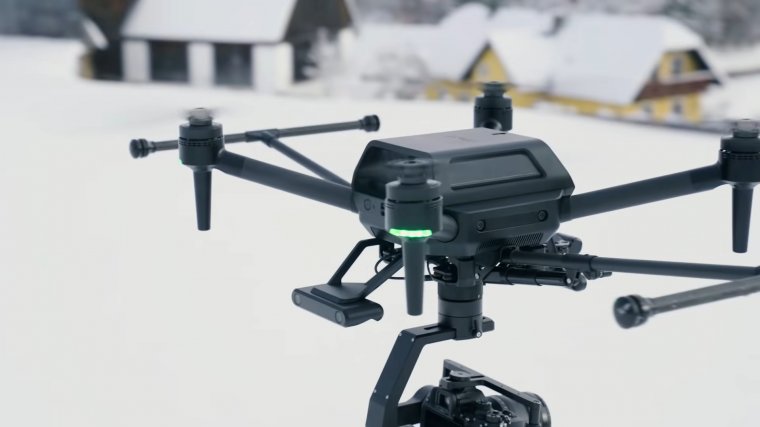 Image Credit: Sony
Since the release of the Sony Airpeak is expected for late Spring 2021, changes are to be expected. What's really exciting is not just the quality that Sony can bring with their Carl Zeiss lenses but also that AI technology is a core element of the concept behind said drone. We can assume this translates in a potential software interface to tune the camera settings accordingly to the flight conditions, but also Sony can explore easier operative methods (to which DJI has plenty room for improvement) and lessen the learning curve for those who seek the thrill of professional drone videography but don't wish to risk countless dollars in gear getting ruined.
Watch the exclusive Sony Demo Reel of the Sony Airpeak
GoPro HERO9 Black Firmware Update
Unlike other manufacturers, GoPro didn't bring new gear to the party but a firmware update for their 2020 released GoPro HERO9 Black – firmware update that also fits the HERO8 Black, HERO7 Black, and GoPro Max.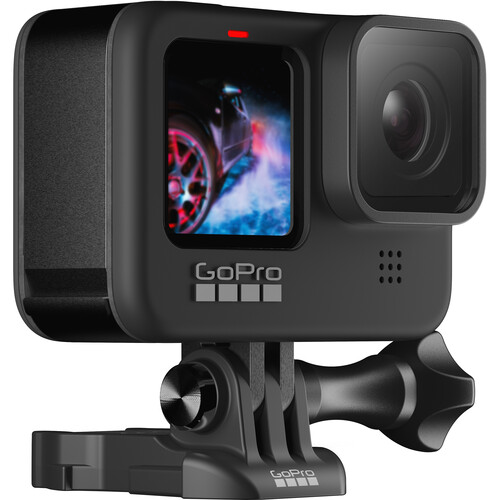 New features introduced:
USB Power Trigger: Now when wired, the GoPro cam can start/stop capture, feature mainly aimed for those who seek for the best quality dashcam and not compromise autonomy.
QR Code Controls: Added for 5K and HindSight capture mode in Hero 9 Black
Upgraded Live Streaming QR Code: Live streaming sessions can now start within seconds after bridging a secure Wi-Fi connection.
Camera Motion Triggers: Aided by the camera's accelerometer and gyroscope, the recording can start/stop according to the user's movements. This can extend battery life by a considerable range.
Motion Detection Enhanced: Improved conditions for motion detection, mostly for the sensitivity range.
New Exposure Modes: You can now set the minimum shutter speed or a timed exposure lock to your action camera.
One-Button Mode: There's a new option to work under one-button mode, intended for start/stop. This was a much-asked feature to avoid changes in camera modes while in movement.
Why introduce a firmware update so soon? Well, if there's something the COVID-19 pandemic taught us is not just the value of money but also the endless possibilities to make an income when our main job could be in jeopardy. Said changes are targeted to ease the recording experience for those that now see an opportunity in live streaming sessions for their businesses. Not to mention that saving money by updating the camera software instead of buying a new one for these features is more than welcomed by many action photographers out there.
ASUS ROG 3 Phone
If you're looking for the best Android phone experience, then this powerhouse is THE phone to get. Still, many users are going against the ASUS ROG 3 based – mostly – on how chunky it feels or features like IP rating and the lack of wireless charging.

Image Credit: ASUS
I'm going to break a trend here: wireless charging couldn't mean the less to me if by lacking such feature I get a better performance out of the unit. This can be an accurate description of the ASUS ROG 3, as its huge 6,000mAh battery is the guarantee many photographers need for lengthy outdoor sessions. The IP rating – meaning it's not waterproof – it's a downside to consider for those who feel the drive of extreme adventures, but nothing unreasonable for common smartphone photography users. Many still use models like the iPhone 8 Plus or some Huawei models without IP-67 rating (Apple just introduced the IP-68 rating for the iPhone 12 Pro). But still, are many users out there planning to go 6 meters deep to take a photo? If that was the case, I'd be inclined to say that those who look for said experiences opt for professional cameras rather than smartphones.
On what respects to its lenses, the ASUS ROG 3 boasts a rear triple-camera setup: 64MP Sony IMX686 sensor, 13MP ultra-wide sensor, and a 5MP macro sensor, with a 24MP sensor. Even if the camera is not the main aspect to consider on a phone that's intended for gamers – hence the 12/16GB RAM configs (absolutely insane for a smartphone) – the lenses perform considerably well in harsh outdoor conditions. Some details may be prone to be hazy if the contrast is remarkably high for the scene, and the wide-angle lens worsens the situation for smooth-gradient tone reproduction. Maybe this can be fixed in later software upgrades as doesn't seem to be hardware-related. The macro lens performance is more than decent, still, you may want to fine-tune them with post-production software.
For the selfie camera, you get quality results even in dimmed-light situations. 24MP resolution is more than acceptable if we compare what we get these days out of an iPhone.
The two key elements I wish to highlight out of this phone are, first, the importance of the amount of RAM you get. Usually, we consider phones to be around 4-6GB LPDDR5 these days, which should be more than plenty to the common user except for one scenario: video editing and photo editing. To get an optimal experience out of those two situations, you require more RAM to compete with the smooth user experience seen in desktops. This ASUS ROG 3 Phone brings in a basic of 12GB RAM setup, paired with 512GB storage. Now there's no need to download footage to your PC and edit it in there – unless you require complex video production techniques that can only be handled in desktop versions of video editing software. The purpose with this is that you can edit your reels inside your phone, then upload them to the medium you require. As simple as that, with no crashes (given the amount of RAM the device offers), and no other implements. An ideal solution for travel photographers.
The second key element is the 8K video recording capabilities, that despite not bearing any kind of software stabilization you can get quality results (then imagine pairing this with a DJI Osmo Mobile 4 for example).
All-in-all, a phone worth to be checked, and a clear contender for the Android King, the OnePlus 8 Pro.
Canon Introduces Volumetric Video System
For those who ask what's the point of keep pushing further and further with high-end video resolution and products that go beyond the wildest dreams of average consumers, Canon has a clear response: their Volumetric Video Studio in Kawasaki, Japan. This cutting-edge technology involves 100 4K cameras and a massive 360-degree green screen park-sized structure to fully capture the movements of skaters in real-time, whilst 3D rendering them up to 60fps. The fluid motion-captured by these cameras can have a vast range of applications, but let's take a look at what Canon proposed.
Image Credit: Canon
The footage was a video merge placed at a 2016 demolished park in Philadelphia. Not only a mind-blowing asset to bring in conscience on cultural heritage sites but also brings plenty of room to explore VR and videogame applications of this technology. According to Canon, this new system allows to record up to 10 people in motion and get either 2D or 3D material for digital production. The best part? The system can be scaled to the necessities of an industry, that being stadiums, studios, live events, you name it.
ZEOS Pro Magnetic Lens for Smartphones
Awarded with the CES 2021 Innovation Award, this isn't just your average lens mount kit for your smartphone but a professional-quality magnetic kit of smartphone lenses intended not only to boost the potential of wide-angle, ultra-wide-angle, and telephoto lenses but also to reduce glare and reflections, filter light, and enhance colour thanks to its interchangeable filters; all this whilst packed in a top-grade aluminium mount and high-end glass elements.

Image Credit: Zeos
The aesthetics of this kit bears is top-notch. Thanks to its magnetic attachment system – an industry first – the process of replacing one lens or filter with another one takes seconds. You don't risk your smartphone's original lens by drastic hand movements to unclasp the lens kit, and you don't miss the instant to take a picture.
We invite you to take a look at the ZEOS store, where you will find not just those lenses previously mentioned but also Anamorphic, Fish Eye, Aspherical lenses, all while also being designed to match your phone's specifications. Beware: they are so popular these days that they get sold out quite quickly.
The following two tabs change content below.
Pia Lopez is a self-taught photographer, graphic designer and ArchViz artist. As Content Director of Sleeklens.com, her work is driven by her two biggest passions: technology and art.