8 Tips to Improve Your Ski Photography Skills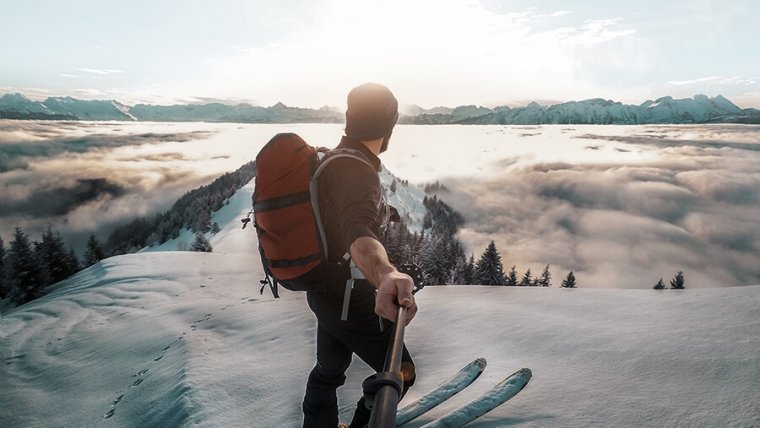 8 Tips to Improve Your Ski Photography Skills
www.sleeklens.com
Skiing is an exciting sport that's equally exciting to document. Unlike other kinds of photography genres, however, ski photography demands a strong knowledge of safety and lots of preparation.
Fortunately, you don't need lots of training to add impressive action shots to your portfolio. With the help of the tips below, you'll be able to prepare for any kind of ski photo shoot, communicate efficiently with your models, and end your day with a rich collection of striking photos.
Photograph a Professional Skier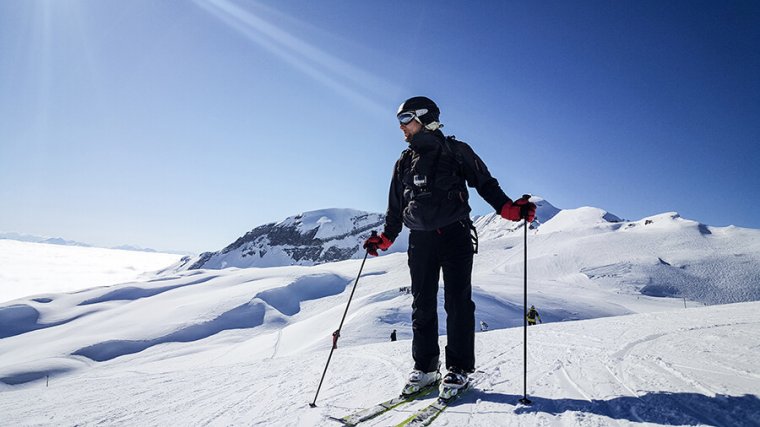 Skiing can be dangerous, especially for the photographer. If you want to keep yourself and your equipment safe, get in touch with a professional who knows what they're doing.
Working with a beginner might stop you from taking exciting photos because you'll have to give out more instructions and wait for longer periods of time.
An experienced skier will not only be patient but also give you the perfect amount of tricks to photograph.
Keep Colours in Mind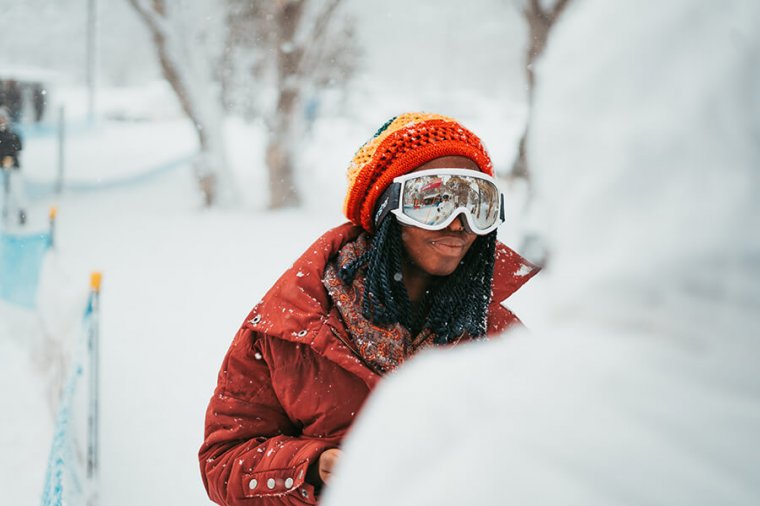 Choose an outfit that will complement both your subject and the weather. If the skier wears a bright blue costume on a sunny day, their figure will blend with the sky. If, on the other hand, they wear vibrant colors that go well with blue tones, they'll stand out in your photos.
Before you prepare your shoot, get in touch with your model(s) and make sure they're aware of this. Giving them a gentle heads up will help you both enjoy your photo shoot without worrying about clashing colors.
Get to Know Your Model Before the Shoot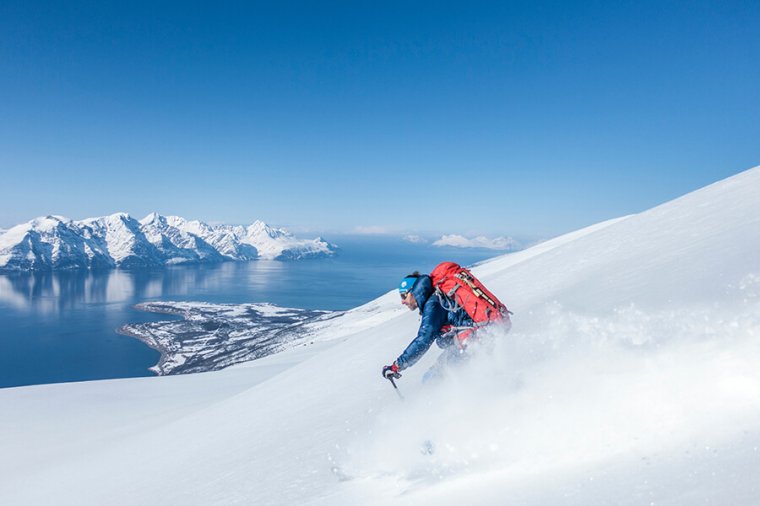 One of the most important things to do before any portrait session is to meet your models. Get to know the people you'll be working with for the next few hours or days. This will make the entire team feel comfortable and give everyone a better idea of your goals and expectations.
In addition to making your creative ideas clear, find out why your subjects love what they do. Though their stories might not improve the quality of your work, they'll definitely improve your client-photographer relationship. Knowing their habits and quirks will help you give them straightforward instructions that will make your collaboration nothing short of fun.
Use the Right Camera Equipment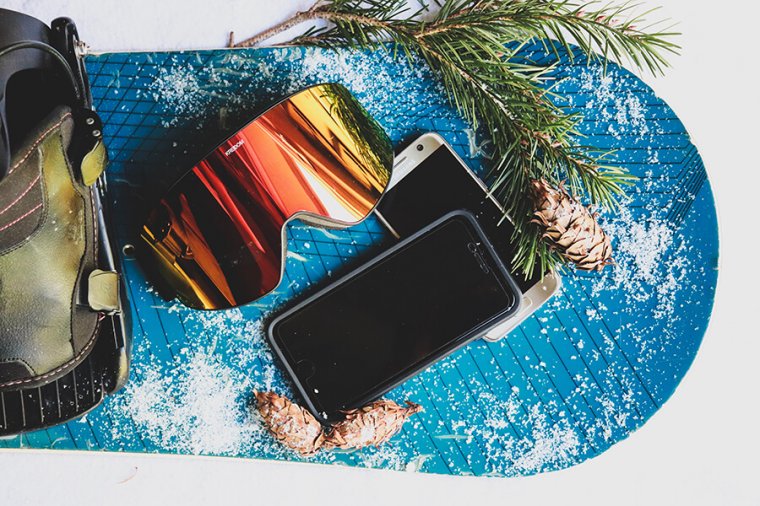 Ski photographers carry a lot of equipment with them. Here are a few tools that will keep you warm, protect your equipment, and provide you with many photo-taking opportunities:
Lens hood – this will protect your lens from snow.
Wide angle and zoom lenses – these will allow you to either take close-ups without getting hit by a skier or photograph gorgeous landscapes without having to walk long distances.
Lots of batteries – batteries die fairly quickly in the cold, so make sure you bring more than two to your shoot.
Memory cards – action photography is fast-paced, which means you'll probably be taking hundreds of photos within a short period of time. To avoid losing precious time, make sure you have a few extra memory cards in your bag.
A towel – whether you need to wipe your ski goggles or your lens, a towel will always come in handy.
Keep Yourself Safe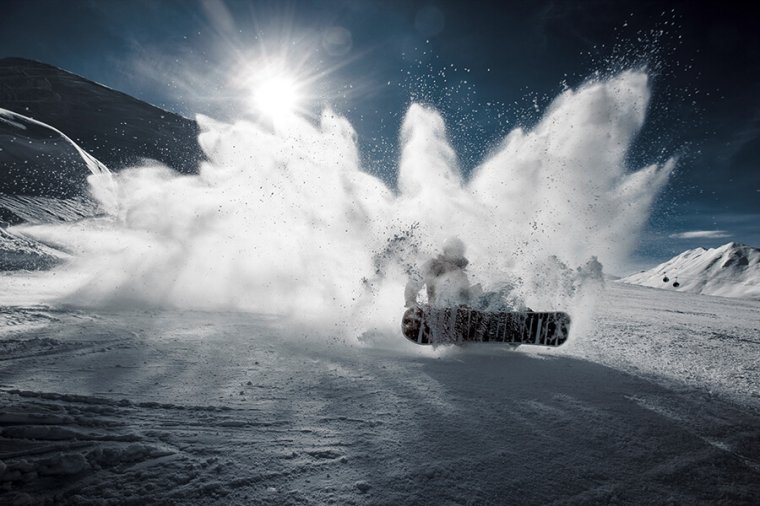 In ski photography, every second count. Because of this, you might end up forgetting your own needs and losing a lot of energy quickly. To avoid this without losing time, make sure you fill your backpack with these necessities:
A cap – no matter how cold it is, the sun has a way of making its presence very clear. A cap will keep your head from overheating.
Sunscreen – cover your face with sunscreen to avoid nasty sunburns.
Water and snacks – an energizing protein bar and water will keep you (and possibly your team) full and happy during tedious shoots.
Walkie-talkies – professional ski photographer Corey Rich always uses a radio to communicate with his team. If you're planning to work with several people, having a walkie-talkie will help you keep everyone informed and prevent unwanted miscommunication.
Take Regular Breaks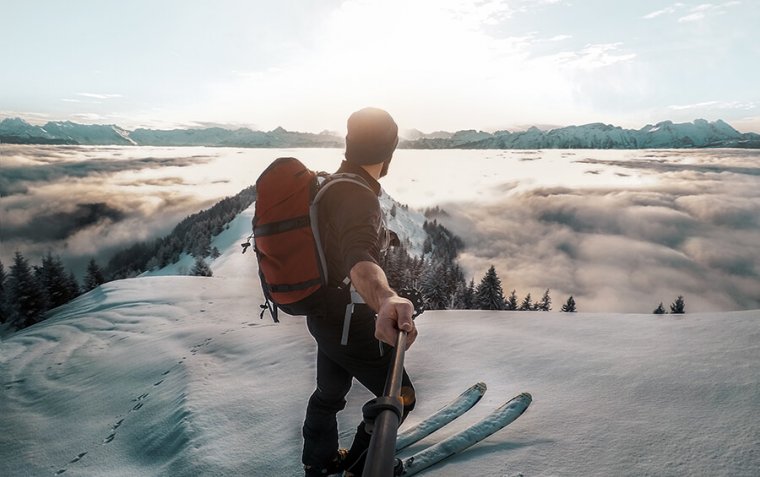 As exciting as ski photography is, it mustn't overwhelm you. If you want to spend hours photographing your team, you need to take regular breaks. This will restore your energy, give you some time to share your results with everyone, and allow you to give out instructions without feeling stressed about time.
You can also use breaks as an opportunity to take casual photos of your subjects. These can be silly group photos, smartphone snaps, or behind-the-scenes shots that you could add to your blog later.
Avoid Direct Light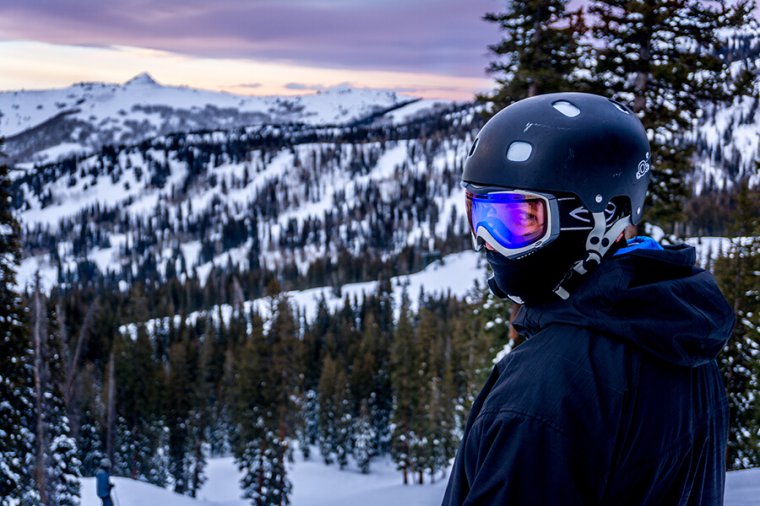 Direct light is usually quite unflattering. Even the most perfect skiing move will look out of place if it's lit incorrectly. Here are a few lighting alternatives that will make your photos look like they were taken by a pro:
Golden hour – also known as the magic hour, the golden hour appears after sunrise or before sunset. Golden hour light is softer than midday light, which means that it will look gorgeous from almost every angle.
Backlight – backlight is when your subject is lit from behind. This kind of light highlights flying snow, stray hair, and any other details that are lost in other lighting situations.
Sunrise or sunset – use this time of day to create skiing silhouettes.
Note: If your creative eye sees potential in a harshly lit place, feel free to break the rules!
Try These Popular Ski Photo Ideas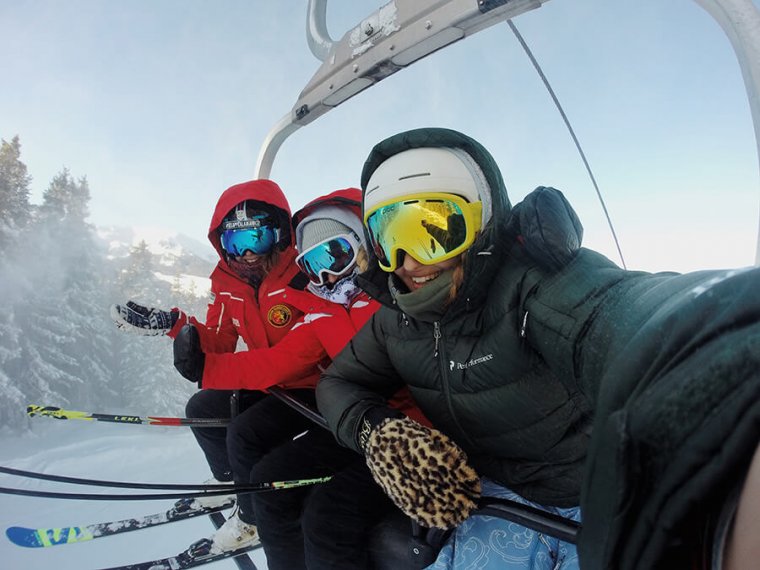 If you're planning to take stunning ski photos, it's likely that you want to impress your models with diverse results. To achieve this, you can:
Take photos in a variety of places – don't shoot in one place only. Once you've taken an abundance of photos in one location, move to another.
Use different lenses – wide photos, closeups, and tilt-shift photos will make your results look as diverse as they deserve to be.
Take group photos – at the beginning or end of your session, take fun photos of your team.
Give out posing instructions – it's a given that ski photography is a spontaneous and unpredictable genre. To balance this out, take photos of your model while they're posing for you.
Take a selfie – if you love skiing, create a self-portrait! With the help of a GoPro and a selfie stick, you'll be able to take a unique selfie that perfectly expresses your love for your beloved hobby.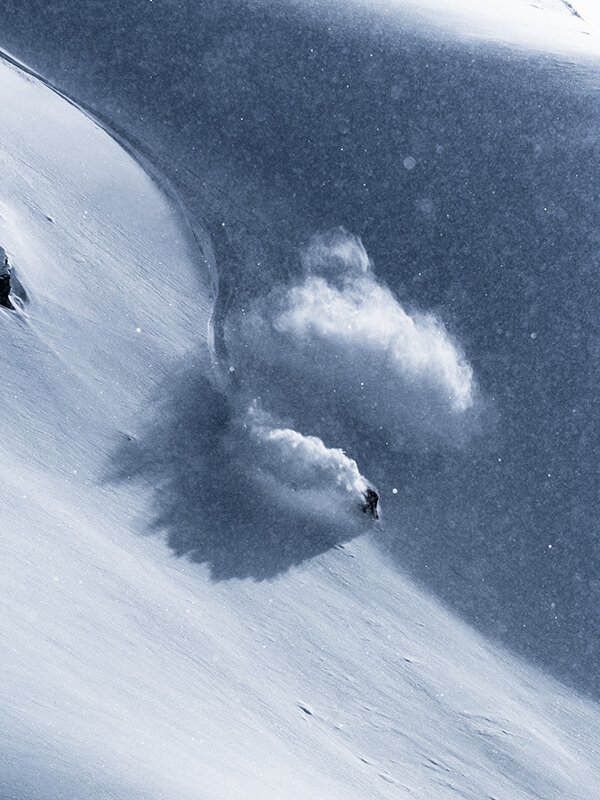 Preparation, communication, and an open mind will keep you safe and happy during your skiing photo shoot. And remember: the more photos you take, the easier it will be to stay true to all of the tips above. Before you know it, your gallery will be filled with diverse and eye-catching ski photos that your clients will love.
The following two tabs change content below.
I'm an admirer of nature, a photographer, and a curious reader. Writing about photography and helping others improve is a growing passion of mine. My constant wish is to inspire others to be creatively fearless and endlessly curious. "Always dream bigger is my advice to you, because you can have whatever your heart desires" - Ashley Graham