Amazon Prime Day 2017: Best Deals for Photographers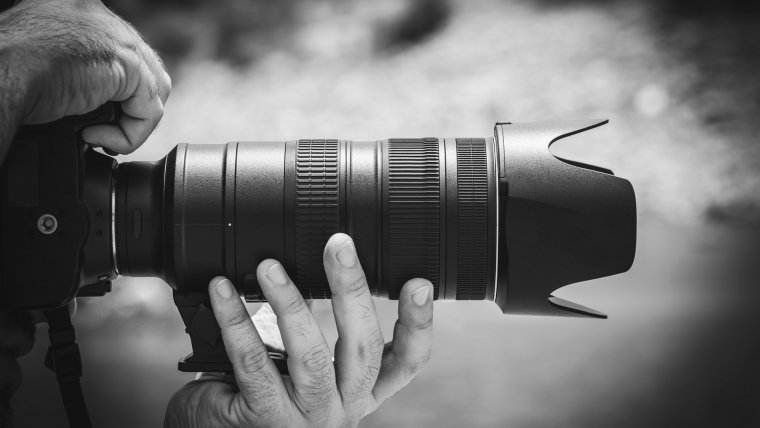 Amazon Prime Day 2017: Best Deals for Photographers
www.sleeklens.com
How many times do we, as photographers, search the internet for outstanding deals as a way to keep our budget under control? Many people can relate to this as photography isn't considered a "cheap hobby"; it's quite the opposite.
Whether you are looking to upgrade your camera, get new studio accessories, or simply fulfill a long-desired purchase, why not save some bucks with the retail event of the year: Amazon Prime Day.
Today, we are bringing you some of the best deals you can find for photographers courtesy of Amazon. Be sure to hurry up as they quickly expire!
Best Deals on Lenses
Over a decade since the release of the Sigma's 70-200mm F2.8 APO lens, this industry giant decided to do a revision of a successful product loved by photographers all around the world: the Sigma 70-200 1:2.8 EX DG OS HSM. Don't be fooled by the long name that slightly resembles its predecessor, this is an entirely new concept which, among many other things, introduces both an Optical Stabilizer (OS) and a HyperSonic Motor (HSM).
Pros
Durable lens
Bokeh effects
Good price-product ratio
Image Stabilization
Sharp details
Sturdy
Cons
Not very impressive AF behaviour
Not weather sealed
Click to read the full Review
The Sigma 70-200mm F2.8 OS integrates a new optical formula whose bright star is the FLD glass, a low dispersion optical material with properties similar to Canon's Flourite. Two of the 22 elements that make this lens a success is made of FLD, alongside with three other elements made of SLD (Super-Low Dispersion) glass. The end result is an excellent recipe for residual chromatic aberration.

Featuring a 9-blade circular aperture it can render out gorgeous bokeh effects, plus the lens hood adapter can also bring more effective shading to APS-C format users. Its minimum focal distance is 1.4m, with maximum magnification ranked at 0.13x.
Since its zoom ring is positioned towards the front of the barrel, it can feel somewhat odd to handle in comparison with fast telezoom lenses, in which the zoom ring is placed towards the center for a faster grip. The tripod collar design does a good job in helping us to stabilize the lens position, reinforcing a sharp focus performance over this lens.
Its construction quality feels cheap in comparison with previous Sigma models, since the all-too-familiar crinkle effect is replaced for a matte-black paint coating, though some parts of the zoom, focus ring and tripod collar still sport the old traditional finish.

The newly introduced Sigma's ultrasonic-type HyperSonic Motor for autofocus performs extremely well: nearly silent, it's fast an accurate in everyday use, regardless of the brand and model of camera you happen to be using.
What can be improved for this lens? Mostly the lens hood, as it looks impressively big for the size of the lens, not to mention it can cast unwanted shading and tends to block the zoom ring, while partially obstructing other manual controls. For a lens whose price is way lesser than Canon and Nikon's, we can simply try to get accustomed to this new system instead of letting ergonomics hurt our budget.
If you feel your iPhone camera can still deliver way much more than its current performance, then maybe it's time to take a look at what AMIR has to offer us.
Pros
Easy to Install
Does not damage the iPhone original lens
Great image quality for a cheap lens
Fits a good range of phones
Cons
Does not allow to use a smartphone case
Clip may work faulty over time
Does not work for larger sized phones like iPhone 6 Plus
Click to read the full Review
Though intended for iPhones, this versatile camera lens is capable of working with a large range of smartphones as long as size is considered, since phablet-format phones simply do not work with this attachment.

It's a 2 in 1 lens kit model, featuring a Super Wide Angle lens (ideal for landscape photography) and a 15x Macro Lens that can take your camera's performance to the next level in crafting breathtaking close-ups. Entirely made in heavy-duty solid aluminium, there's nothing to fear on this lens to consider it cheap or faulty, except perhaps, as it usually happens, for its lens clip as time goes by.

One thing I liked about this model is the protective layer of foam available on the screen side of the clip, as a way to prevent future scratching when setting the camera lens; however, due to its size, the case I paired my iPhone with (a Spigen Tough Armor TECH) had to be removed.

The Wide Angle Lens allows a wider FOV without casting any kind of vignetting effect to our photographs. The advantage? This lens proves to be ideal for family portraits, enthralling landscapes and any other kind of photograph that requires a little bit extra space than what your phone's lens can capture.

In the case of the Macro Lens, first of all, you need to remove the Wide Angle Lens to access it, which is as simply as unscrewing it from its position. You also need to keep in mind two things:

1) You cannot adjust the manual focus, therefore you need to move your phone closer to the subject.
2) You will have a shallow DOF, meaning that the subject will be displayed with clear, crispy details whereas the background is going to get blurred.

Overall, this lens kit proves to be a good investment to make to improve the creative capacity you can reach with your smartphone camera. Keep also in mind that it does not only work for iPhones: many other phones, like some Samsung or LG models, can also fit this lens kit.
Rokinon Cine DS DS24M-C 24mm T1.5 ED AS IF UMC Full Frame Cine Wide Angle Lens for Canon EF – Discount depends on Brand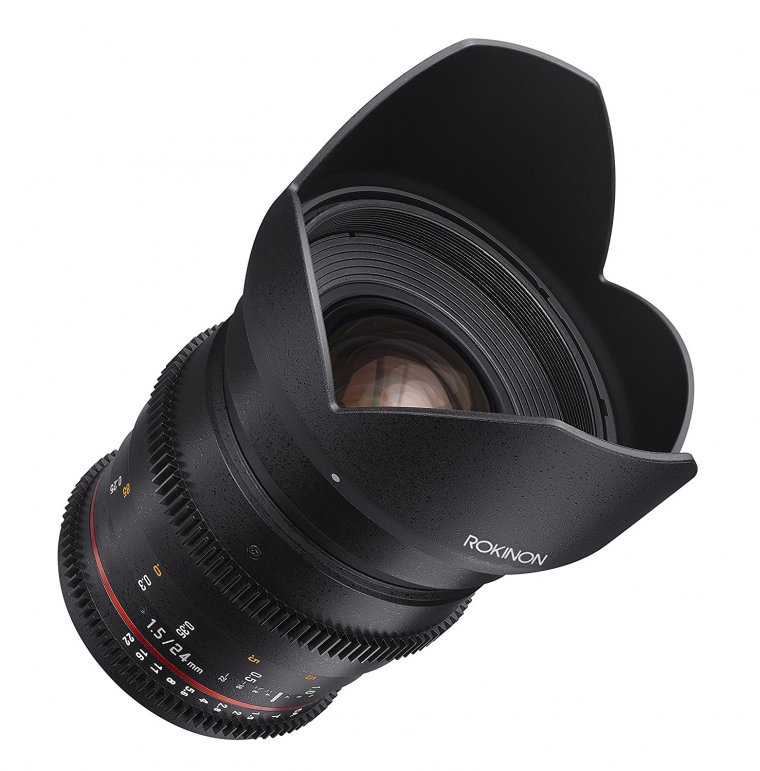 Best Deals on Cameras
Ranked at their midrange line of products for photography enthusiasts, the Panasonic G7 is one successful example of how superior image quality can be packed into a mirrorless compact camera. Today we are going to briefly talk about this interchangeable lens camera that can be labelled as one of the best Amazon Prime Day deals for photographers this year.
Pros
Built-in Wi-Fi
Articulating Screen
4K Max Video Resolution
Touch Screen
Electronic Built-in Viewfinder
Light Body
Post Focus Mode
Dual-axis Electronic Level
Cons
No Image Stabilization
Low Battery Life
No Environmental Sealing
Click to read the full Review
In appearance, the Panasonic Lumix G7 looks and even feels like an entry-level DSLR camera due to its finish coating and sturdy build, but hosting a comfortable grip for a pocket sized camera with several controls to handle in a reduced area. It features two adjustment dials on top, two programmable function buttons, video mode quick button and the shutter. On its back, we can access three programmable function buttons, the AF/AE lock selector and the menu buttons. Tiltable LCD screen and featuring a great EVF, this camera feels promising just by looking at it.

The G7's performance is intended for families and travel photographers, and though it's priced about two times the DSLR Nikon D5500, its AF system proves to be pretty fast if not better than the Nikon's one. The downside? Its startup time.

Continuous shooting mode runs 6.5 frames per second, handling over 30 JPEG files. Battery life is expected to be circa 360 photos, a common number for a mirrorless camera, though depending on the way you use it, you can manage to get over 500 shots on one battery charge. Climate conditions can interfere on this behalf, and for that reason is recommended to turn off the LCD when going over 27ºC temperatures to keep the battery at bay.

Image quality proves to be quite good, especially if you invest money in a quality lens kit. With an extended dynamic range, the color rendering is pretty accurate, and under low light the camera does not disappoint, avoiding that nasty grainy effect when dealing with ISO values circa ISO 1600.
Nikon's entry level choice for photographers worldwide, though not being a huge upgrade since its predecessor, the D3300, this Nikon D3400 has many interesting things to offer us, plus proving to be a great deal as it includes two powerful lenses in the bundle.
Pros
Bluetooth Connectivity
1080p Max Video Resolution
Light Body
Long Camera Life
Remote control with a smartphone
Panorama Shooting
Cons
No WiFi
No Weather-Sealing
No Image Stabilization
No Articulating Screen
No Touch Screen
Click to read the full Review
The D3400 certainly follows in the footsteps of its predecessors when it comes to its body and control layout, which is hardly a surprise considering it is an entry-level DSLR. Since it lacks several features that advanced DSLR models tend to showcase on their LCD screens, in comparison with more advanced models you would get some extra battery life as an end result; but overall, this camera shouldn't be a disappointment as many photographers happen to choose and keep working with it prior taking the leap to advanced models like the Nikon D7100 or superior.
Aperture and Shutter Speed are shown in a graphical way, ideal for beginners to understand how photography does work but yet not falling in confusing technical data that can clip off the smooth shooting performance. The endgame of this is to demonstrate the direct effect of these two settings on exposure and amount of light reaching the sensor.
If you want to get more detailed data on why this camera can prove to be the ideal choice for you to start as a professional photographer, then take a look at
our complete guide on the Nikon D3400 right here
.
The first model in one of Sony's most popular line of products, the full-frame mirrorless Sony A7 still has plenty surprises to show use even to these days.
Pros
Full-frame sensor
Articulated screen
Weather sealed body
Superb high ISO performance
High quality EVF
Cons
No built-in Flash
No image stabilization
External battery charger not included
Limited lens variety
Click to read the full Review
The camera is quite comfortable to use, with a soothing effect on its control layout, as if everything was properly placed for maximizing your inner potential as a photographer… or perhaps it's just how sturdy magnesium alloy cameras does tend to feel whenever you pick them up.
Closely related to the Sony A7R and A7S, at first glance it's quite difficult to say which model are you looking at unless you take a look at the spot where the model name is displayed. Having said that, the Sony A7 tends to be a bit heavier than the other two, though not much noticeable, and features a combination of plastic and magnesium alloy, which isn't as noticeable in the other two (perhaps the key point where you can spot the difference is the front panel, warm plastic for the A7, and cool metal finish for the A7R).
Speaking of the camera resolution, the A7 sits in the middle ground between the A7S (12.2 MP) and the A7R (36.4 MP), with a max resolution of 24.3 MP effective. ISO sensitivity works the same for the A7 and A7R, but we get some interesting extras like on-chip Phase Detect Pixels, a Fast Hybrid AF with 117-point on its detect phase and 25-point on its contrast detect, plus predictive autofocus tracking.
Is this your mirrorless camera to go? Get to know all the juicy details
in our complete guide right here
.
A fine option to consider courtesy of Pentax: Weather-sealed DSLR camera ready to join any of your outdoor journeys or assist your studio work with superb image quality for a modicum price.
Pros
Weather sealing
Excellent features
Image quality
Available in different color combinations
Cons
AF loses precision with some lenses
Fixed LCD screen
Click to read the full Review
Ranked among the mid-range DSLR cameras, this Pentax model shows many outstanding features such as dust-proof and weather-resistant construction, a 100-51200 ISO Range, with special care in low light handling, plus also a series of integrated digital filter effects.
The Pentax K-50 shows a control layout quite similar to the K-30, which is considered its predecessor, though the appearance has been rendered anew for a much sleek experience. Capable of working with Eye-Fi cards, this camera can also withstand temperatures as low as -10ºC, ideal for chasing adventures outdoors without falling in the "extreme sports" label.
The K-50 comes in three different colors, black, white and red but the color-to-order services from Pentax allows for a wide selection of 120 color combinations. For further information on this camera,
please check out our detailed review right here
.
Polaroid Cube+ Live Streaming Action Camera – 20% OFF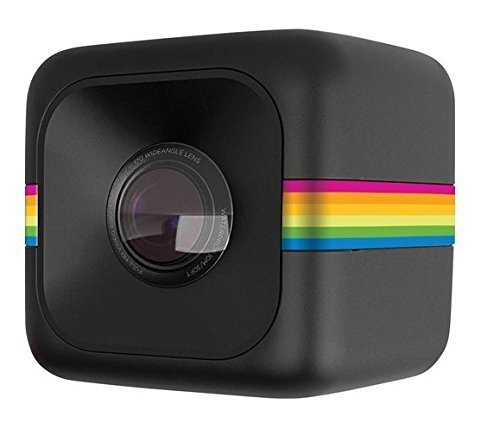 Panasonic Lumix FZ1000 4K Point and Shoot Camera – 13% OFF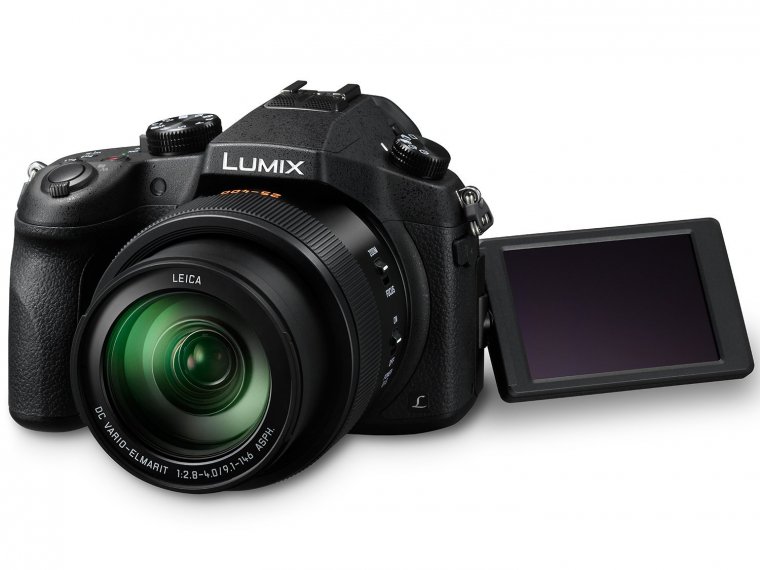 Best Deals on Photography Accessories
Regardless of most cameras using their own batteries to work, still many Bridge cameras and even compact ones work with common AA batteries. Why not get a good deal for them?
Pros
Green Energy Precharge
Good price-product ratio
High-charge capacity
Click to read the full Review
When picking AA batteries for your camera two things ought to be considered:

1) Overall battery life
2) If they are rechargeable or not

What's the point of buying more and more common AA batteries for your camera when you can do the right thing by buying high-capacity rechargeable ones? Yes, it's true the initial investment is bigger than what one can expect, though in long term they end up paying themselves, not to mention reducing e-waste.

Amazon does a fine work with their AmazonBasic products, and these batteries won't end up becoming the exception. Capable of keeping the 65% of their original charge after being stored for 3 years, these Japanese-made batteries work for either solar-energy battery chargers or conventional ones, with a total capacity of 2400mAh: good enough to capture nearly 200 photos with one charge.
What happened to those old slides and negatives we have from long gone cameras? Should they be thrown out as useless garbage? I don't think so. Fortunately, it seems many people agree with this idea as today we are introducing a quick method for converting your film files to digital format.
Pros
Supports very archaic formats like Super 8 film
Easy to use
20 MP resolution
Cons
Limited to slides and negatives
Click to read the full Review
For any photography enthusiast, this product comes really handy to process not-so-common film formats, or simply to digitalize all those old photos your grandparents may have taken circa 50 years ago or so. With an easy-to-use quick start guide, the Wolverine F2D Mighty will explain each step to follow.

With very few controls to tweak, the device converts the slides to digital files using a high-resolution fixed camera that captures the images in less than 3 seconds; something much appreciated if we need to process thousands of slides in one session.

You may wonder why the F2D Mighty is packed with a 20MP sensor camera, and the answer relies on these machines in the fact that the higher the resolution of the sensor, the more details it can capture to later on producing a high-end digital file out of the film. This lovely tool does a superb job in rendering very clear images, however since scratch removal function isn't one of its functions, you will need to do a roundup in Photoshop to improve not just its levels and contrast but also to restore some files, in case it's needed.

Having an SD card to store the files becomes a necessity as the internal memory of this device can only let us capture 40 photos (which can be transferred either to the SD card through the device itself or to a PC via USB cable).
If you are looking for a cheap bag to carry your photography gear then don't go any further!
Pros
Classic layout
Cheap
Good storage capacity
Allows to carry a 13" laptop
Cons
Not too sturdy
Straps can get broken if too overloaded
Click to read the full Review
In a classic black color scheme, with a not-so-considerable weather protection, AmazonBasics does a fine job with this basic backpack for any photographer on the go.
Adjustable velcro pads make possible to arrange our gear with ease, being able to carry lenses, camera, flashes and other tools of the trade for a photography session; even to the point of being able to carry a 13" laptop with us. However, we must consider this is no-high end bag, thus carrying expensive photography gear is entirely up to you since there are more sturdy (and way more expensive) bags to consider
as we present in this detailed guide
.
Why risk your GoPro camera when you can have a stylish carrying case for your outdoor adventures? Take a look at this AmazonBasics case right now!
Pros
Classy canvas texture finish
Solid color layout
Plenty space for storing accessories
Different sizes
Cheap
Cons
Not environmental-sealed
Not sturdy
Click to read the full Review
There are many things we need to consider
when buying an action camera
, especially if the investment to make is a GoPro one. For many of us, carrying such delicate piece of equipment directly implies buying a new protective case to minimize the chance of any potential impact. Amazon thought about this scenario as a viable market, thus creating this simple but yet effective carrying case for GoPro cameras.
In a canvas textile finish, don't assume this is a high-end product for the price you are paying, though you get a superb product for its overall price. With its sleek design, no one can guess what you are actually carrying (a great safety point to consider), though weather can be labelled as a downside since the material won't be able to withstand pouring rain conditions.
It comes in several sizes, on which it will depend its carrying capacity regarding accessories to be packed with us.
Nordic Flash Chest Mount Harness Adjustable Body Strap Rig for GoPro Cameras – 63% OFF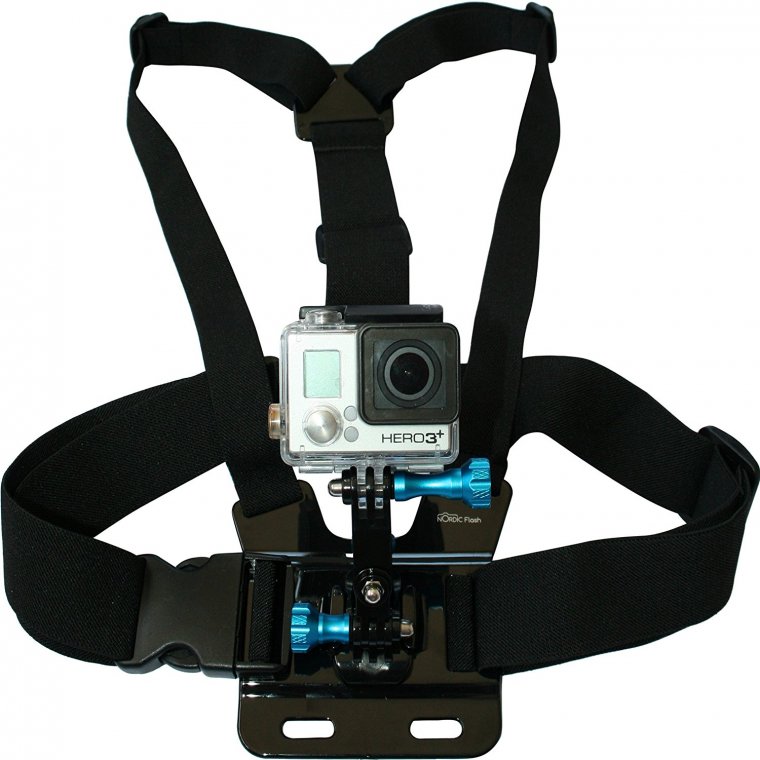 G-raphy Camera Backpack with Waterproof Cover – 13% OFF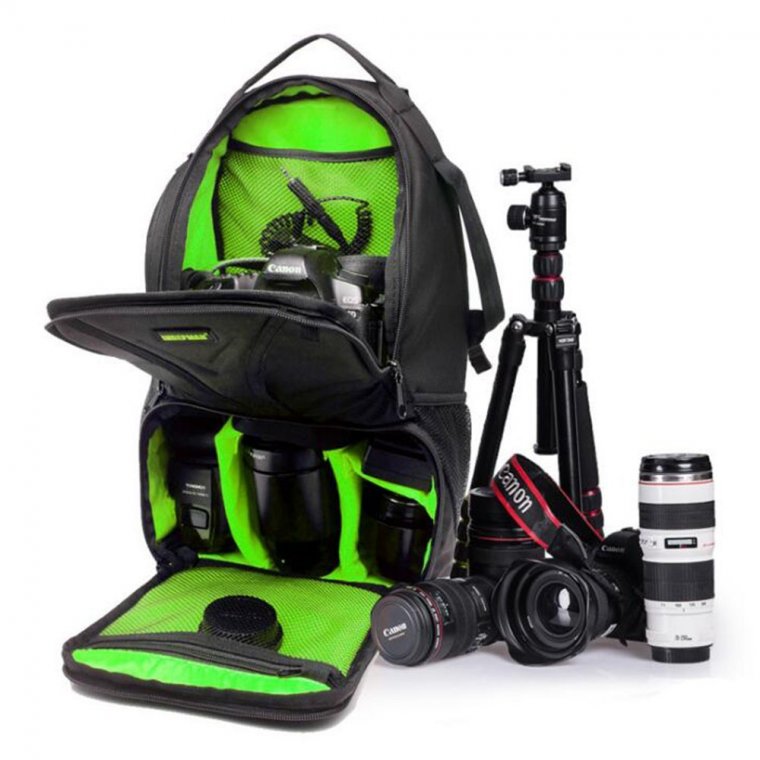 KobraTech Mini Cell Phone Tripod – 43% OFF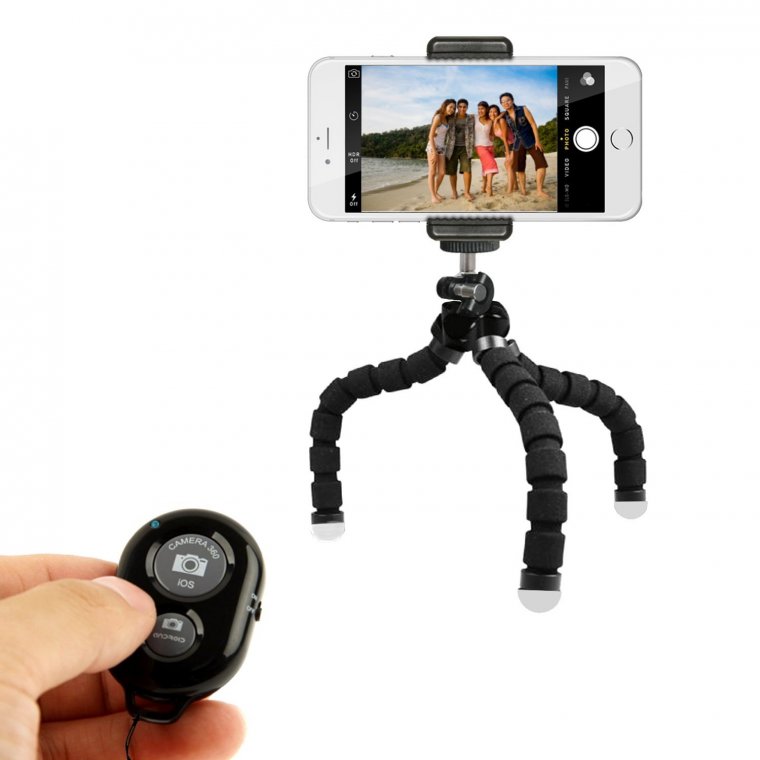 ZOMEi ZM-03 Photography Tripod Ball Head – 14% OFF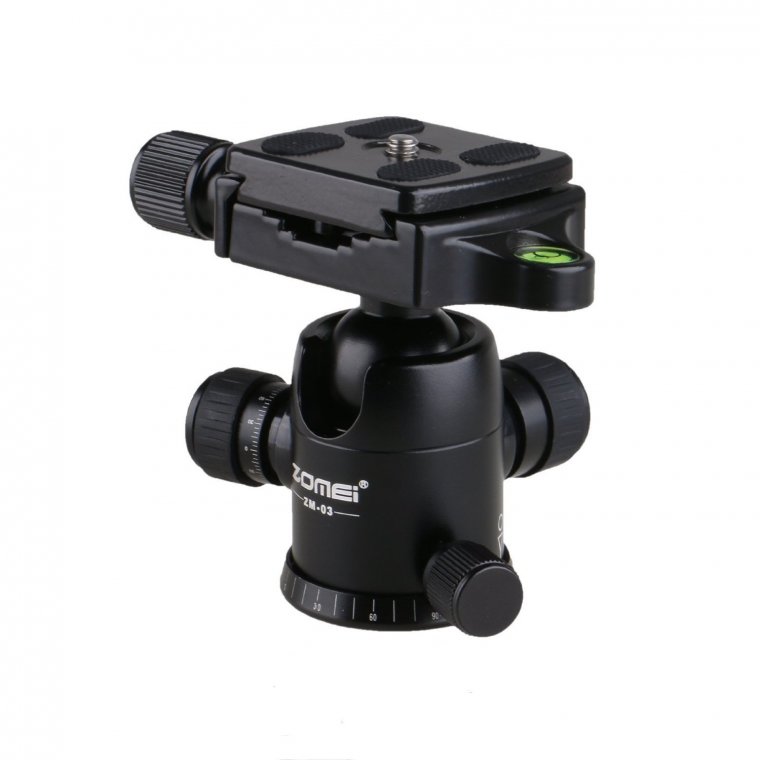 Soft Digits 50 in 1 Action Camera Accessories Kit for GoPro – 60% OFF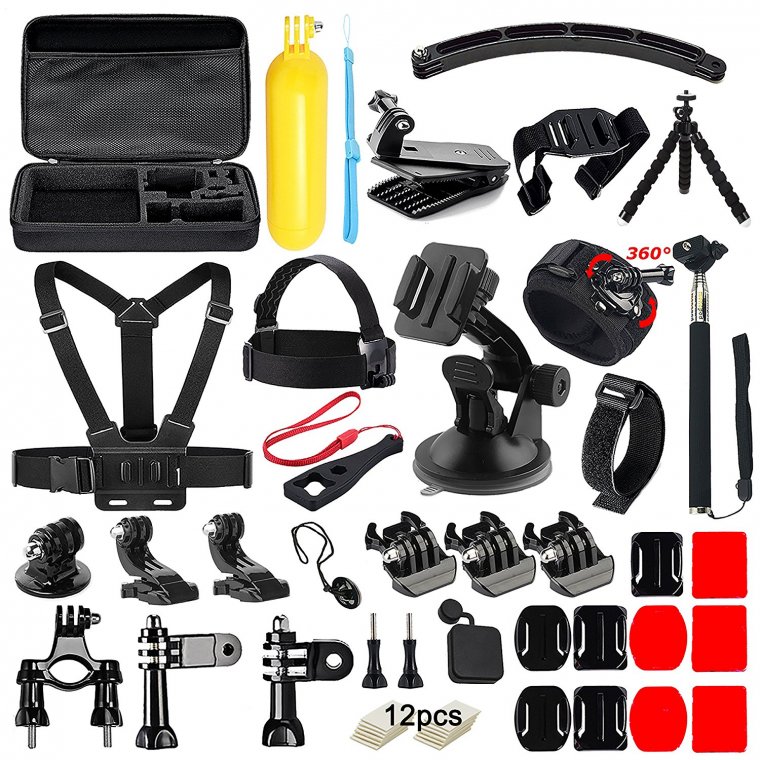 Powerextra 2 Pack Replacement Battery and Charger for Nikon – 15% OFF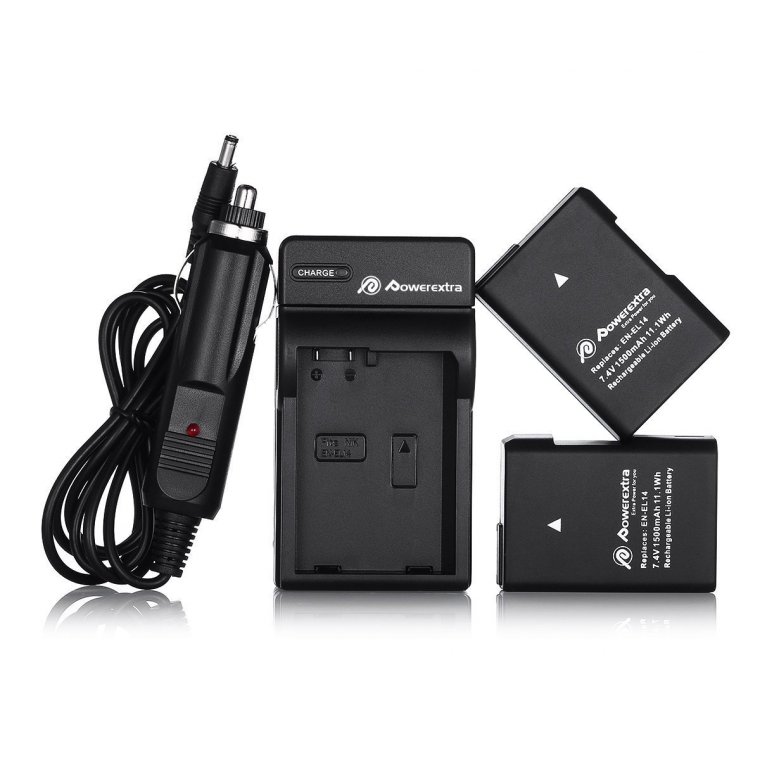 Kattee Men's Canvas Leather DSLR SLR Vintage Camera Messenger Bag – 38% OFF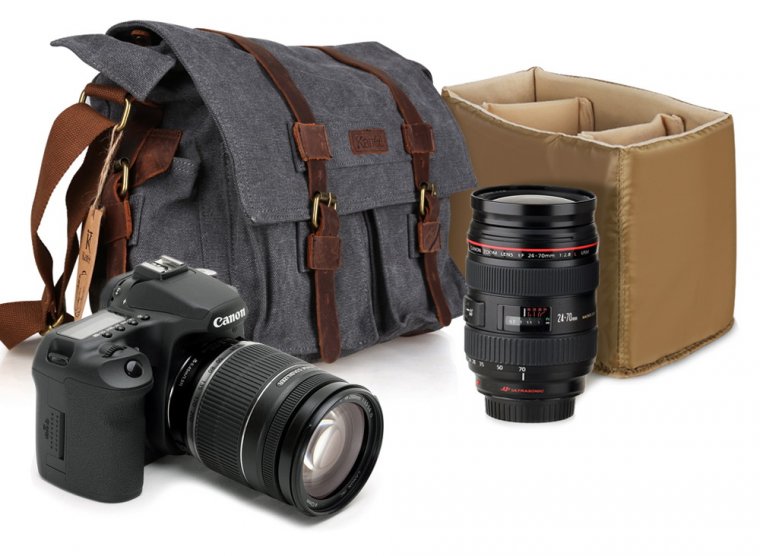 Best Deals on Studio Gear
Calibrating your monitor is one of the most important tasks to compell within a photography studio as it ensures that colors and tones displayed are exactly as they should be (especially if the intent is to showcase our work through digital media). The X-Rite i1 Display pro comes out as one of the most precise methods of calibrating our monitors for a stellar professional work.
Pros
Fast measurements
Ambient light monitoring
Easy to use
Cons
Does not offer many differences with ColorMunki models in features
Click to read the full Review
Compatible with a large range of Wide-Gamut LCDs and projectors, the X-Rite i1 Display Pro handles parameters like white point, luminance, gamma and even measures ambient light to help the user to reduce visual fatigue.

Though not wireless, the device is meant to be used in desktop-fashion, mostly considered for workstations rather than laptops.
It's quite easy to use it: get the software running, a basic mode wizard will show you the route to follow in order to get your desired results, taking up to 30 seconds to calibrate luminance, plus some extra seconds to handle color parameters. The last step of the calibration process is the ambient light measurement, and afterwards, we can save the profile you created for your display.

There are many things that can be improved with this tiny tool, for starters the wired interface as a way to help laptop users or to carry it around with us. The software does not prove to be as easy as intended for beginners, and though being labelled as a professional product, there aren't many differences between this product and ColorMunki line.
Get a hold of this incredible deal for protecting your camera and say hello to new outdoor adventures without worrying about your camera's safeness.
Pros
Protects your gear
Lightweight
Velcro closures
Nylon material
Click to read the full Review
A crucial aspect for any photographer is to learn how to properly protect our gear, mostly due photography gear lack of friendship when it comes to weather factors, but also for the investment we are making. Thus, why act so neglectfully to either our gear or our creative skills when there is a budget-minded option for us to consider?
This professional rain cover protector ensures maximum care for your camera and lenses with a durable, lightweight nylon material, which, above all things, is waterproof; however other external factors as sand, hail, snow, salt spray, etc. can be counteracted thanks to this versatile photography accessory.
Among compatible cameras to pair this rain cover we can find the
Canon EOS Rebel T6s
,
Canon 7D Mark II
,
Canon 5D Mark III
,
Nikon D810
,
Nikon D4
,
Nikon D750
,
Nikon D500
,
Nikon D7200
,
Nikon D5500
,
Nikon D3300
and
Nikon D5100
– any other brand similar sized camera will work as well, with a total camera+lens length within 22cm/8.7 inch
Albott 70 Inch Digital SLR Camera Aluminum Travel Portable Tripod – 56% OFF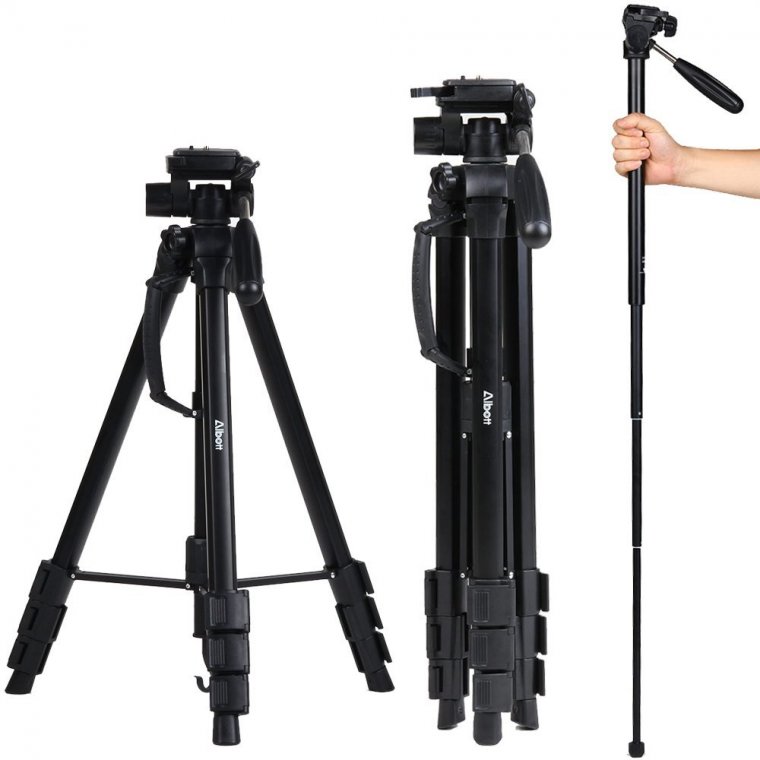 Emart Photo Video Studio 10Ft Adjustable Background Stand Backdrop Support System Kit – 15% OFF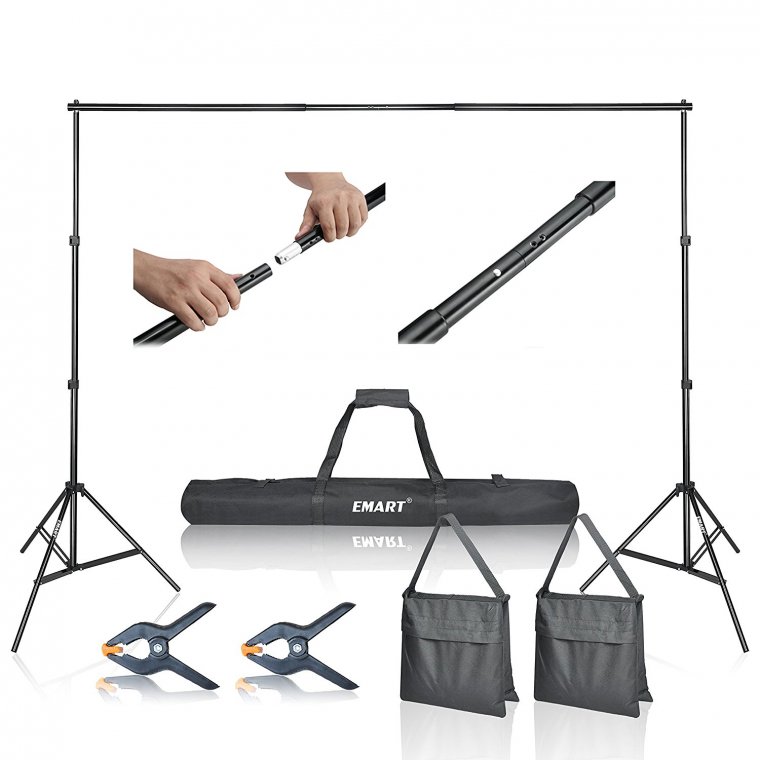 We hoped you liked this selection of products and stay tuned for more upcoming deals!
The following two tabs change content below.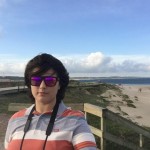 Pia Lopez is a self-taught photographer, architecture student and ArchViz artist. As Editor in Chief of Sleeklens.com, technology and art are two of her passions, which take active part in her professional training. Being an authentic Montevidean, travelling is daily routine; enjoying both the green meadows and urban surroundings as well as the beautiful beaches that are so characteristic in Uruguay's landscape.