How to Create a Photo Collage in Adobe Photoshop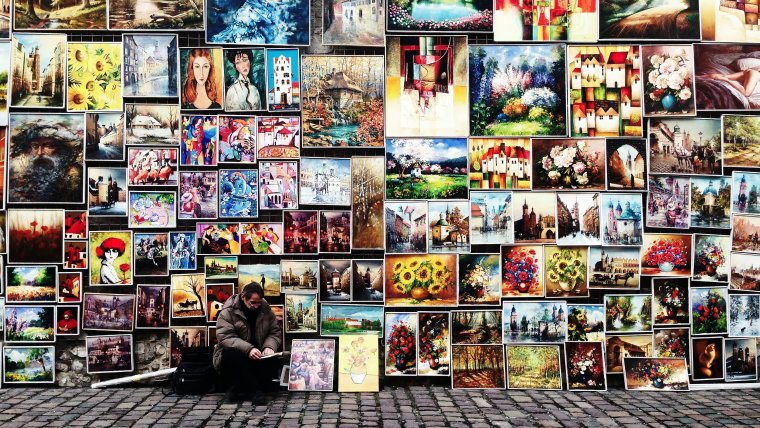 How to Create a Photo Collage in Adobe Photoshop
www.sleeklens.com
In this video, I will show you how to create a very simple but elegant photo collage in Adobe Photoshop. It's going to be very easy to do and this video was submitted by a group member of Sleeklens' Facebook members' club. If you would like to join the community, you can subscribe to the group by going to https://www.facebook.com/groups/SleeklensMembersClub/ or visit Facebook and in the search bar you can type Sleeklens Members Club and it'll be the first to appear.
The member wanted to know how to make a collage in Adobe Photoshop. You can do collages in bunch different places but if you want to do a custom one, Photoshop is the way to go. So, in our tutorial, I have 3 photos that I would want to put in this collage and all I will do to get the photos into the canvas is to click, hold and drag over. But because my came canvas than the actual photo, I will click on Command/Ctrl +T on the photo and resize it. I will shrink it a bit to have all the photos inside.
To create a blank canvas is very easy in Photoshop. Just go to File > new and then choose the dimensions that work best for your photo. I have chosen square aspect ratio, 1000 by 1000 which is pretty large and 300dpi resolutions. For color mode, I chose RGB because that is better for screens and that is most likely what will be looked at in tablets and iPhone and the like. I will click ok and this will give me a blank box.
I will go back to the photos and quickly drag over and because it's a bit large, I will click Command/Ctrl + T to transform and shrink it down. I will align this particular one with the other photo by clicking on the corner to bring it to the same width and then click enter to accept the changes. Always remember to click enter to accept any changes made to your images. From here I will get the other photo and this is where the Rectangular Marquee Tool will come into play because I want to only get the couple and not the areas surrounding. So, I will click and drag the photo to our canvas and then repeat the transformation process by clicking on Command/Ctrl + T and then try to match the width.
This is one type of collage that you can do but I am giving you the tools you can use. Considering that I just want to get the couple in the photo, I will align the photo in its place and as you can see, this particular photo is hiding the other photos. I will need to know where exactly to cut the photo and the best way for me to see the top and the bottom to know where to cut off the picture and remain with the couple is to lower the opacity. Lowering the opacity slightly will make it easier for us to see the photos beneath the bigger one and know where to cut off the unwanted part. This done, we will take the Rectangular Marquee Tool and click on somewhere near the couple and draw a box around them.
This done, we will take the opacity back to 100 and then make a layer mask to remove everything but the couple. This done, you'll have an easy way to make custom sizes for your photos. What we will do now is drag the photo to the side and as you can see, since we chose the same height as other photos, it works perfectly. However, the photo is a little bit outside the canvas and all we will do highlight all the photos and drag over so they can fit nicely in the box.
We have a few options now and one of these options is to keep this as a 3-photo collage or add more photos but we want to fancy it a little bit by taking the photos, move them up a little bit to have the centered and even put a fancy background. We can also add some text to define the occasion when the photos were taken. By this, we will have a custom collage which you can export to your social media pages such as Facebook or Instagram. The process is very easy and the only tool we needed to use was the Rectangular Marquee Tool.
I hope you enjoyed this quick and easy tutorial on how to create custom photo collages in Adobe Photoshop.
Next, Learn how to remove glare in photoshop. see you There 🙂
The following two tabs change content below.
I am a Real Estate and Landscape photography as well as a Graphic Designer based in North Carolina, USA. My passion for photography started with taking photos with a point-and-shoot and now I own a successful photography business. My goal is to help others learn the art of photography, develop their creative side and just have fun.