Documenting Winter in a Remote Glen in the Scottish Highlands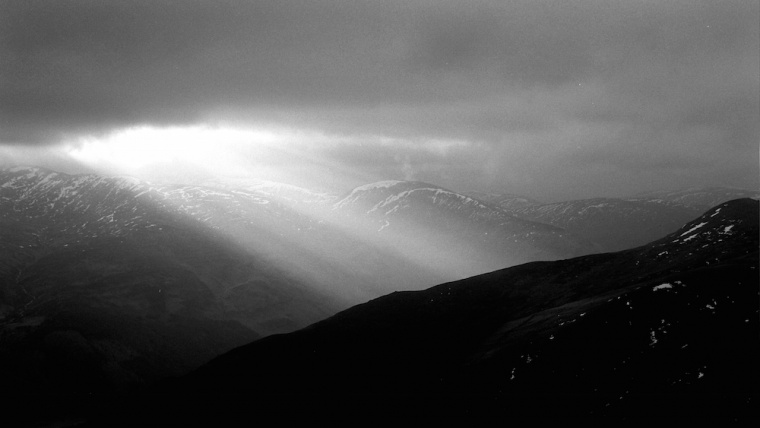 Documenting Winter in a Remote Glen in the Scottish Highlands
www.sleeklens.com
The adventure starts on Loch a Daimh towards the top end of Glen Lyon in the Scottish Highlands. It is mid-February and half of the loch is bound solid with ice. I find myself balanced at the front of a small boat with deerstalkers Steven Macdonald and Ally Macaskill, tasked with helping spot away through breaks in the ice to another side.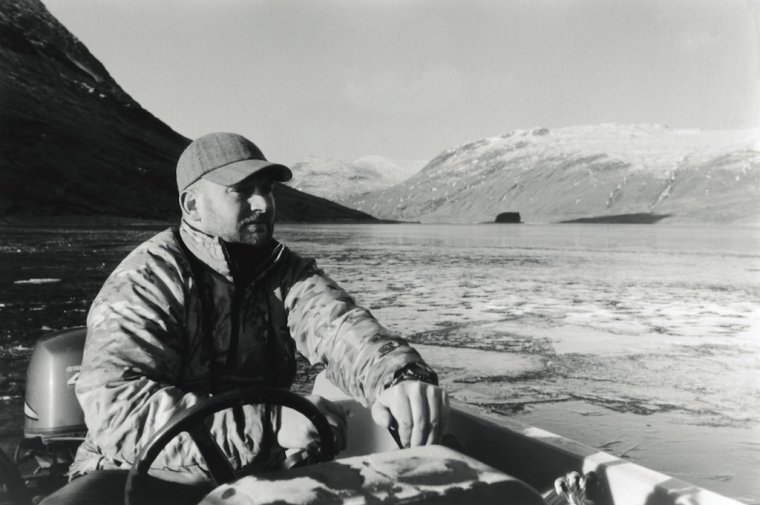 It looks like we have made it through went the channel of clear water we are following narrows between thick slabs of ice. As we try to push through it a serrated edge scrapes ominously along the length of the hull. Steven steadies the boat while Ally resorts to smashing through the ice with the anchor on a shortened chain to break through to the far shore.
We leave the boat to scale the steep, rugged ground above the loch. The rugged terrain makes this Steven and Ally's favourite ground to stalk deer. It's not hard to see why. From the hilltops, we are rewarded with breathtaking views across Rannoch to the Cairngorms beyond.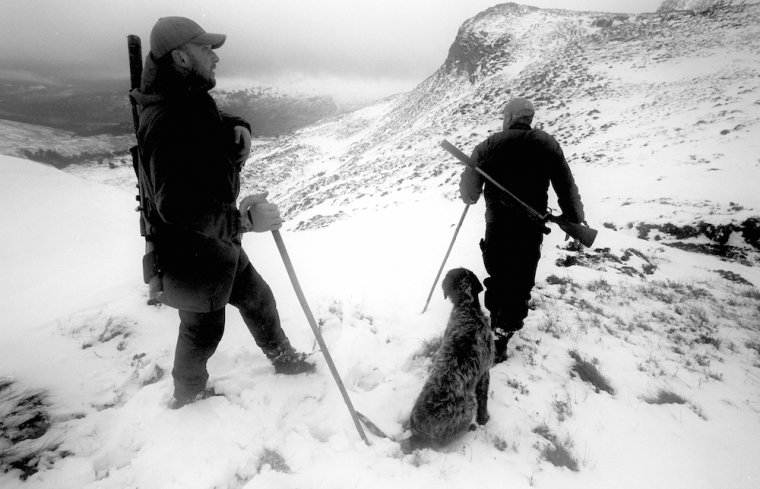 I've been photographing Glen Lyon in Highland Perthshire ever since I first moved here fifteen years ago. With twenty-six miles of mixed woodland, heath and mountains, it must be one of the most inspiring places in Scotland for photography. There are so many wonderful, wild places to explore with a camera. Like Coire Nan Fraochag, a wonderfully secluded high valley with the remains of a prehistoric hut circle on the ridge.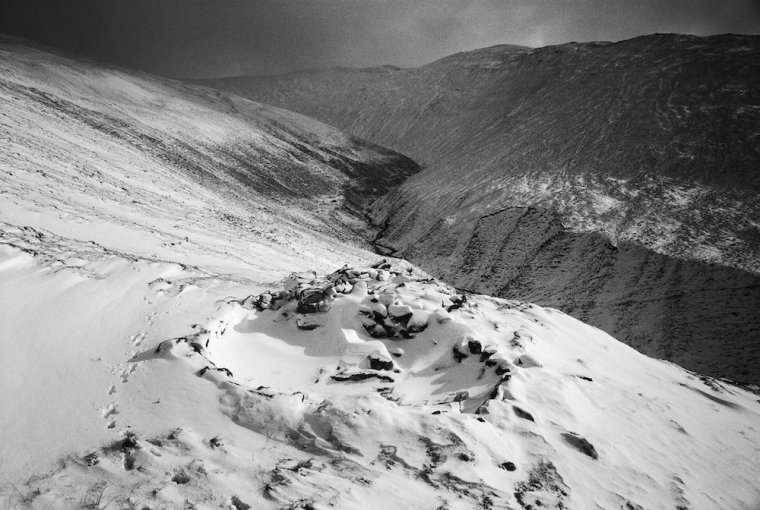 As well as stunning views Glen Lyon has a vibrant, if scattered, a community with its own tea room, post office, art gallery and primary school at Bridge of Balgie. The people of Glen Lyon are an integral part of this Highland landscape and I have also been keen to capture the daily rhythm of life in the glen. In the winter this includes stalking, gathering sheep, looking after the Highland ponies or simply having a whisky by the fire on a long, dark evening.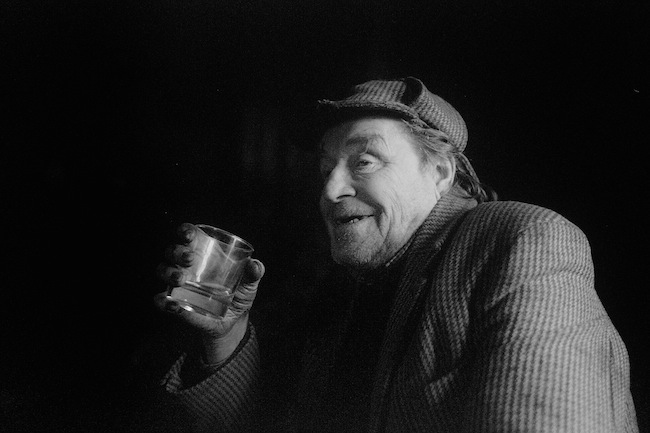 Winter photography in the Scottish Highlands comes with its own unique challenges. Crossing steep ground with snow and ice can be arduous and dangerous. To manage the hills easier I choose to keep my weight down by using a small 35mm film camera (Leica M6). I prefer to shoot black and white film with a manual camera because I don't have to worry about batteries giving out in the cold. If all else fails I can still judge the exposure by eye and take a picture.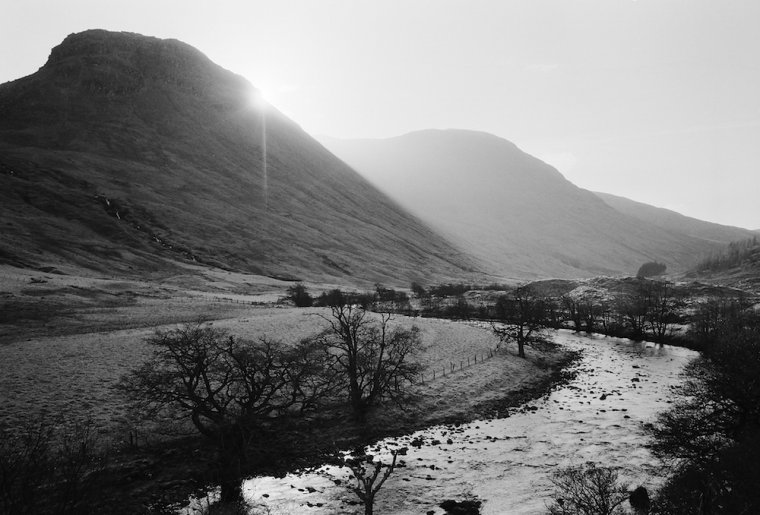 There are also the vagaries of Scottish light to get to grips with. The winter is set in darkness and many of the norms of landscape photography don't apply. The light is fleeting and mercurial. As soon as you try to set up a shot with a tripod it is often gone. So you have to be fleet-footed, quick to react to conditions: a momentary slant of light through the cloud, the way a reflection shimmies across a pool of water and is gone. Many of my images capture a mood of a place as much as the place itself.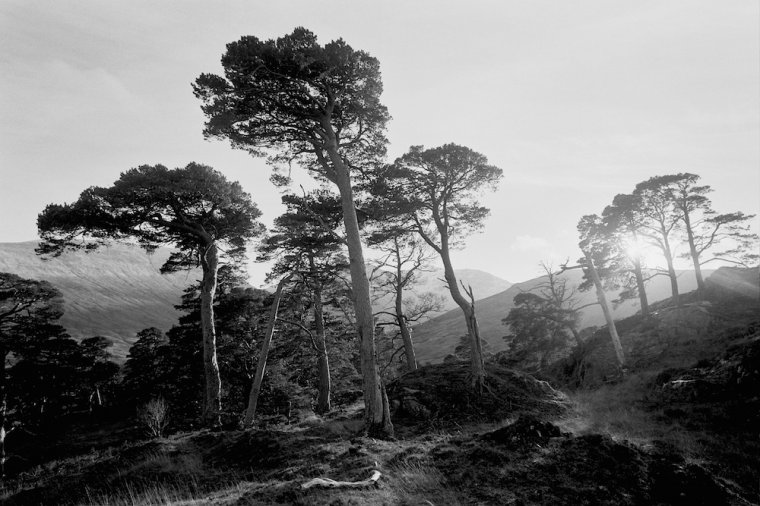 And then there are the people. Hardy, independent souls who are often circumspect and difficult to photograph. It took me years of living in this community and building up trust before I started to take unguarded portraits. I hope the images do justice to people like Steven and Ally, who seem to thrive in such a hostile environment.
Looking back this project has been something of a gentle rebellion from the fast paced flow of digital photography. A slowing down and moving back to why I started taking photos in the first place – to see the world around me with fresh eyes.
Images published in Winter in Glen Lyon, Watermill Books, 2013.
The following two tabs change content below.
Jamie has been passionate about photography ever since his father took him on long hikes with a camera on the west coast of Scotland. After completing and MA in Latin American Studies in London he won the John Brooks Travel Award for an essay on Patagonia and worked in South America as a photojournalist. Since returning to Scotland the majority of his commissioned work has been with NGOs, including the Scottish Refugee Council, WWF, John Muir Trust, the Scottish Wildlife Trust and Mercy Corps. Jamie has published a book of photography on Dartmoor in Devon (The High Oak) and Glen Lyon in the Scottish Highlands. Winter in Glen Lyon was voted runner up for Scotland's favourite photo nature book in 2014. Watermill Books is currently working with Jamie to publish Summer in South Georgia in September 2016. Jamie often combines writing with his photography and a selection of his work can be seen at www.jamiemurraygrant.co.uk