The Complete Sleeklens Workflow Editing in Photoshop and Lightroom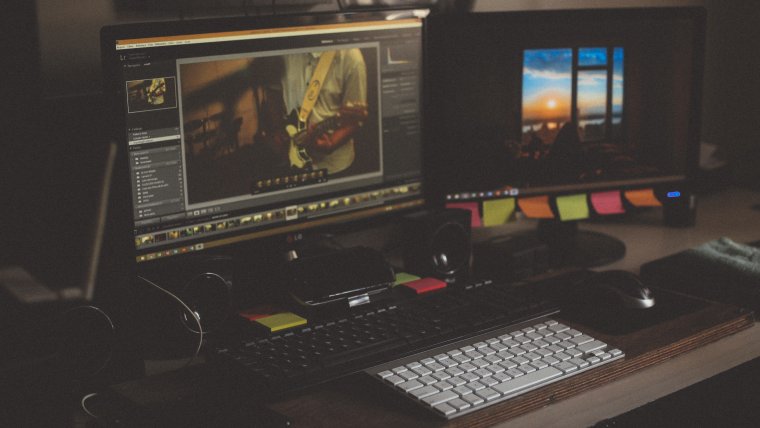 The Complete Sleeklens Workflow Editing in Photoshop and Lightroom
www.sleeklens.com
In this tutorial, I will show you the complete workflow using Lightroom Presets then going to Photoshop and using Photoshop Actions and overlays and then coming back to Lightroom and finishing the photo edit. This is a complete workflow using all the Sleeklens products and it makes it really makes it easy to edit and improve your editing styles.
To start the process, I need to decide what I want my photo to look like. I want my photo to look high dynamic range kind of photo but I still want it to look wintery. Right now it looks too warm.
I will start by picking the presets that I will use. Obviously, I want the photo to look wintery and therefore I will start with A Winter's Tale Presets. There is a bunch of presets I can use but I will start with the All-in-One presets which are designed to change a whole lot of effects all at once. I will pick the '–Winters tale – All-in-One– Bright and Shine. Applying this preset gives the picture a cool temperature and makes it look more wintery that it previously was.
From here I would like to add a little saturation to the image. One of the saturation sets that has a lot of saturation controls is the Forgotten Postcard Presets and since these are stackable collections, I can go through each of them thus getting thousands of combinations of what you can do. But I will go to Forgotten Postcard -4 and click Tone &Tint more saturation. I don't want it to be very saturated but it gives it a little bit of a kick, while at the same time giving it a bit of blue tint and I don't want to add more blue than I should.
The best way to deal with this is to go to Forgotten Postcard – 3 –Color Correct and say, 'Reduce Blue'. This takes down the blue and makes it more mutual while still keeping that wintery feel and that is what I am looking for.
From here I need to go to Photoshop and look at some actions we have there and even apply an overlay. All I will do is right click on the photo and say 'Edit In > Adobe Photoshop'. This will open the Photo in Adobe Photoshop and from here I will open the actions panel. I will go to Window > Actions and here you can see how all the Sleeklens action packs are arranged. I will expand on "Sleeklens" and this will give me a variety of options which I can use to correct any particular part of this photo. I want to go to 'Enhance Sky Enhancer'. I don't have a major sky in this photo but I will show you what this effect can do on the photo besides the sky. I will click on the Enhance Sky Enhancer and then click play.
Sleeklens Actions come with a really good dialogue box that helps you maneuver and apply the effects to the photo. The dialogue box says "Warning! The action is not affecting the image yet. Paint the layer mask white in the areas you want to apply the effect on" I will click 'continue' and minimize the actions. There are some adjustments with the layer mask which can be found on the right-hand side of the window.
I will highlight the layer mask and then get my brush set on white. I will then paint over the areas I want to change. Although I don't have a sky, I will paint on the building and this brings out more details from it and this is very cool. I will click on all the buildings in the image. I will then apply the effect and this will undoubtedly have a major impact on my photo.
I will then apply an overlay to the photo and in particular, I will be using the snow overlays. These will make the photo look as if it was taken in the snow. I will open the overlays and this gives me three options; Light, Rain and Snow. I will click on Snow> Overlays and here I can preview the different options available before settling on any particular one. I will go for Snow 3 JPG, click it and drag it onto the photo. From here I can size it to the particular dimensions I want it to cover and the click 'enter'.
The overlay will be applied and from here I need to change the blending mode to 'Screen'. This will give me a faint snowflake effects and if I want to intensify it, all I can do is duplicate the layer. However, I don't want to do this to the same overlay and therefore I will choose a different overlay. I can even apply multiple overlays. I will go for Snow 7-2 JPG which has bigger snowflakes. I will do the same thing, click on it and drag over the image and scale it to where I want it to be and then change the blending mode to screen. The effects will look too harsh but I can adjust the opacity to give it the desired effects.
I will then go back to Lightroom to do the final edits and the photo will be fully taken care of. I will go to File > Save and this will take me back to Lightroom with my photo from Photoshop. I can do a couple of basic edits to it. Although I like the way it looks, I will do a bit of editing just as applying more saturation, clarity and take down the highlights. With this, I will be done with my edits and I can look at the 'before' and after' photos and enjoy the beauty of the enhanced results.
You can look out for more tutorials from us on how to use different collections from Sleeklens or find the best Photoshop actions or Lightroom Presets to help edit your photos.
The following two tabs change content below.
I am a Real Estate and Landscape photography as well as a Graphic Designer based in North Carolina, USA. My passion for photography started with taking photos with a point-and-shoot and now I own a successful photography business. My goal is to help others learn the art of photography, develop their creative side and just have fun.