Common Mistakes Made In Concert Photography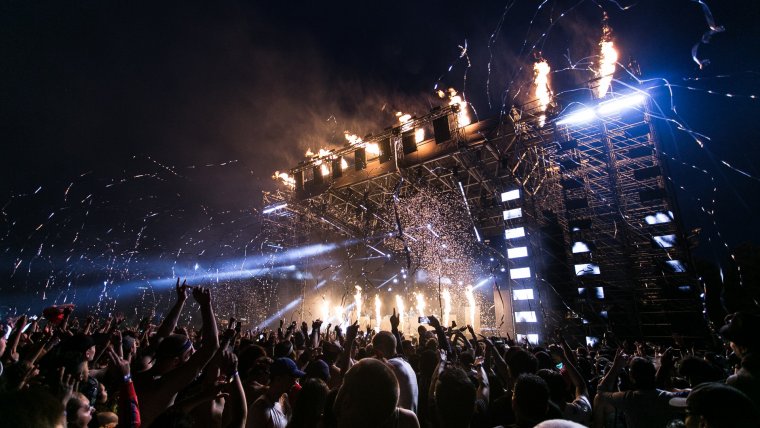 Common Mistakes Made In Concert Photography
www.sleeklens.com
Concert photography can be very rewarding as it comes with both the experience of enjoying the concert itself, especially if it's an artist or band you love as well as capturing the moment. Many photographers tend to not be too fond of concert photography because it can be such a fast-paced, low light form of photography. This can sometimes be very difficult too especially if you're a beginner in photography and don't have too much experience in the field. In the early stages of my photography career doing concert photography, I made a few very simple mistakes that I have observed are being made by others as well. In this article, I will be listing some of those mistakes and the important step we can make towards fixing them or making sure they don't happen. Without drawing this intro out for too long, let us begin.
Mistake #1: Wrong Lens Choice
The first mistake some of us make when heading to an event to practice or do concert photography is pretty much packing the wrong lens in our camera bag or mounting the wrong lens on to our camera. Many photographers think that to get great concert shots we need to have a long telephoto lens. Well, this subjective to the time of day this concert will be held as you do have concerts that take place in the day as well and what the lighting situation might be. In most cases, you're guaranteed to end up in a low light situation and you will need a lens that is capable of managing this situation effectively enough to give you good results. The mistake some of us make is taking a telephoto lens with a smaller than needed aperture hoping it will survive the situation well when in some cases it doesn't because of the size and other technical disadvantages.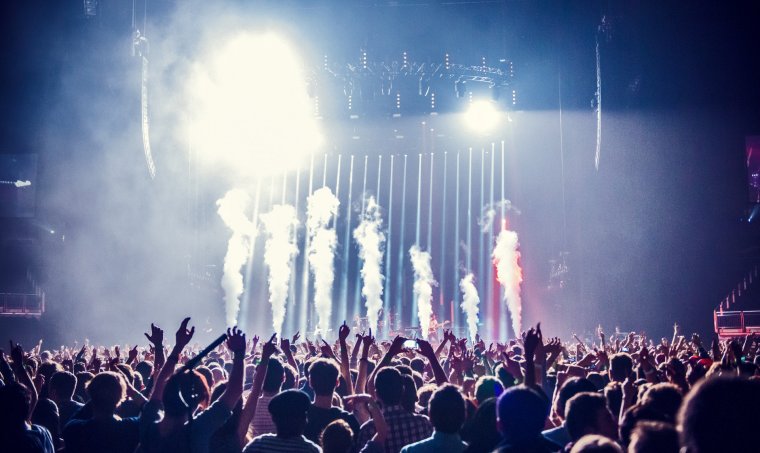 When doing concert photography I recommend using one of two lenses that will yield some beautiful images. The first lens I recommend is my personal favorite which is the 50mm f/1.8 due to its great size, wide open aperture and its capabilities to capture a subject fast enough while also adding a nice bokeh to the shot as well. A 50mm mounted on almost any camera is easy to carry around and use in the field so you will find yourself a lot more comfortable with this lens than that of a huge telephoto lens. The second lens I would recommend is the 85mm f/1.8 as it carries some of the same features as the 50mm in regards to size, focal length and adding a stunning blurred background which pretty much applies the isolation of your subject. Make sure to pack a lens with a great focal length and wide enough aperture for low light at a concert or else you will find yourself struggling to get good shots.
Mistake #2: Shutter Not Fast Enough
Concerts are usually very hyperactive. Depending on the genre of music or the type of band or artist it is, the frequency of these movements can be very unpredictable. For example, if you intend to photograph or document a concert of a band that is known for soulful jazz music then you might not find much movement in the performance as opposed to someone performing at a rock concert. If our shutter speed is not as fast as it needs to be, we can easily find yourself capturing a lot of motion blur in your images. This will easily ruin what could've been a good shot and leave you having to try again.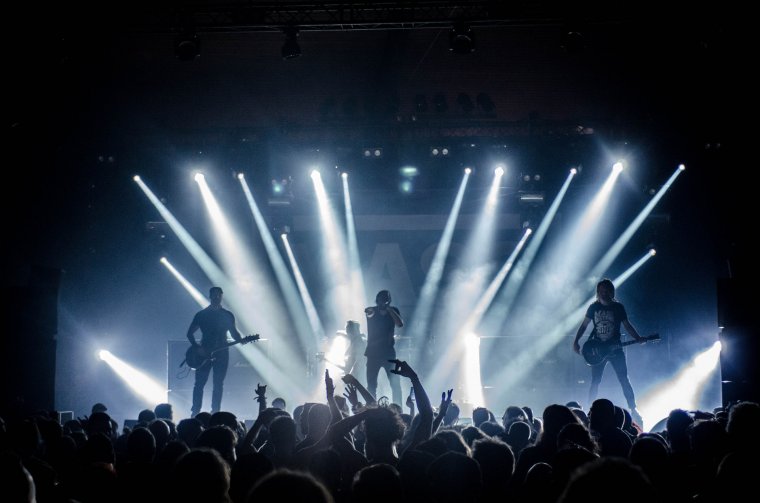 When doing concert photography, make sure to have your shutter speed at a high enough value that it can create a well-composed freeze frame with an edge to edge sharpness. To help get this done, I would recommend getting to the concert a bit early if possible. This is not only to get a good spot in the crowd or amongst the other photographer but to rather get your settings right first before the concert begins. This helped me to be a lot more prepared after my first few tries at concert photography and I know it will come in handy for you as well.
Mistake #3: ISO Too Low
With a high shutter speed in low light, we have to adjust our settings to compensate for that. Having a high ISO is not something that many photographers are a fan of as it introduces the chance of having noise in your image. However, this depends on the type of camera you're shooting with for many reasons. If you are shooting with a crop sensor camera then a high ISO may have more of an effect on your images than a photographer who is using a full frame camera. A high ISO on full frame camera will not affect your images too much with noise and even if so you can easily decrease noise in your images through Lightroom or even Photoshop. Make no mistake you will need to have a high enough ISO to help add some more artificial light or rather make your sensor a bit more sensitive. This will help to compensate for the high shutter speed along with your wide open aperture.
I hope these simple tips have been a great help to you and will come in useful when doing concert photography. As always, I'm thankful for you stopping by and look forward to seeing you again very soon.
The following two tabs change content below.
Michael Moodie is a Freelance Photographer and Photojournalist. He Enjoys Lifestyle Photography and Traveling while doing all things creative!