15% OFF All Lightroom Profiles with code PROFILE15 + 20% OFF All Courses with code COURSE20
Portrait Retouching Essentials Course

Easy

6 Videos

2 Hours

Downloads
Learning the process of high-quality portrait retouching is something that almost every photographer who deals with people wants to learn. It can be difficult to learn some of the most common skill and techniques out there because there are so many different ways of accomplishing one edit, especially when working in Photoshop. This is why we have created the Essential Portrait Retouching Course.
This course covers some of the most popular techniques that most beginning portrait photographers and editors want to learn. In this course, we will show you how you can achieve those high-end edits that you see in ads and publications while using the most simple tools that Photoshop has to offer. We will also cover how you can do some of the most basic portrait retouchings in Adobe Lightroom as well so you can choose which software works the best for your specific situation.
Do you have any other questions? Please refer to our courses FAQ page.
You will learn:

Red Skin and Blemish Removal

Removing a Model From a Background

Dodging and Burning

Changing Hair and Eye Color

Portrait Retouching in Adobe Lightroom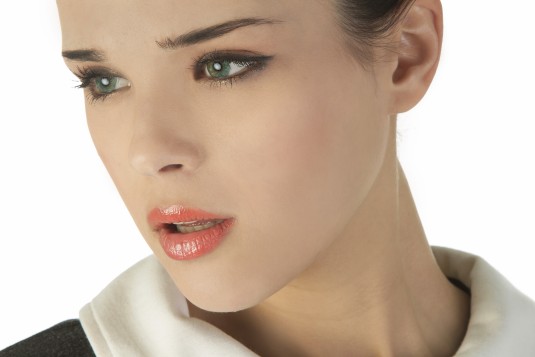 01
Full Retouching Workflow
This video is all about showing you a full retouching workflow in Photoshop. We will cover simple blemish removal, skin smoothing/air brushing, digital makeup, highlighting certain facial features and more.
02
Correcting Skin Color and Blemish Removal
This section is all about removing problem areas in skin. We will cover removing redness in skin and also removing blemishes to make sure your photo looks natural and less distracting.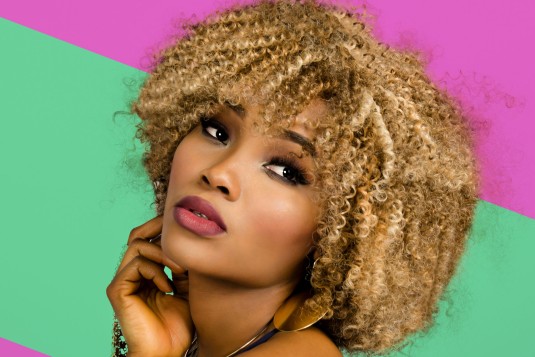 03
Removing Difficult Models
This video will cover the techniques of removing difficult models from a background. You will see how to select a model with tons of hair using simple techniques in Photoshop and then replacing the background.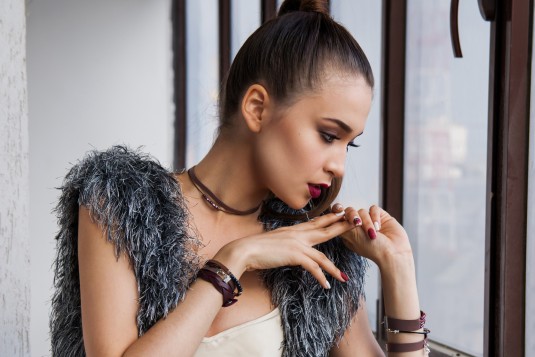 04
Dodging and Burning
Dodging and Burning your portrait photos is a simple technique that is used to make a flat photo really pop! In this video, we will talk about the best way to dodge and burn your photos while still giving you the most control over your image.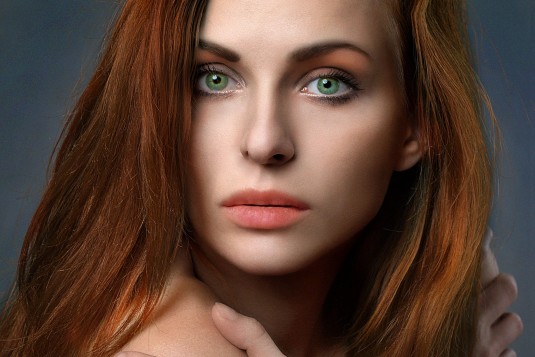 05
Changing Hair and Eye Color
This section is all about showing you how simple it is to change the hair and eye color using Photoshop while still keeping your model looking nature.
06
Portrait Retouching in Lightroom
Photoshop is a fantastic tool and an obvious resource for anyone who want to start their retouching with but you can actually achieve great results in Lightroom as well. In this video, we will show you a basic retouching workflow in Lightroom which includes skin softening, contouring, and global adjustments.
Reviews for Portrait Retouching Essentials Course

Awesome retouching course for beginner and amateur-pro! Keep up the good work!

The Portrait preset pack is really beautiful, I use it for all my portrait photos. It is so useful, definitely recommend it to any photographer!
Totally worth this money . It will be usefull for beginners but also a lot of tips for semipro .
Simple and solid teaching and instruction! Worth it.
The Portrait Essentials Retouching Course is very good. It consolidates relevant training materials into a digital medium that is informative and easy to follow. I was able to follow the course and convert the knowledge into making my portrait workflow more efficient. Very good buy.
Great videos and presets. Keep up the good work.

Are you a Buyer?
write a review!