Marketing Set Template | Family Adventures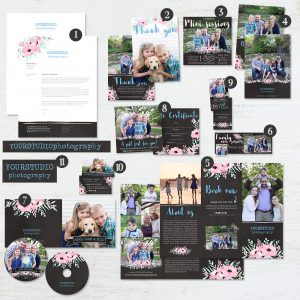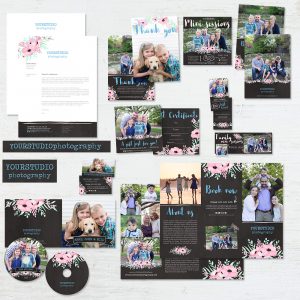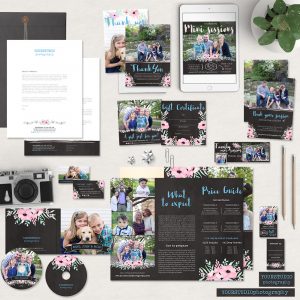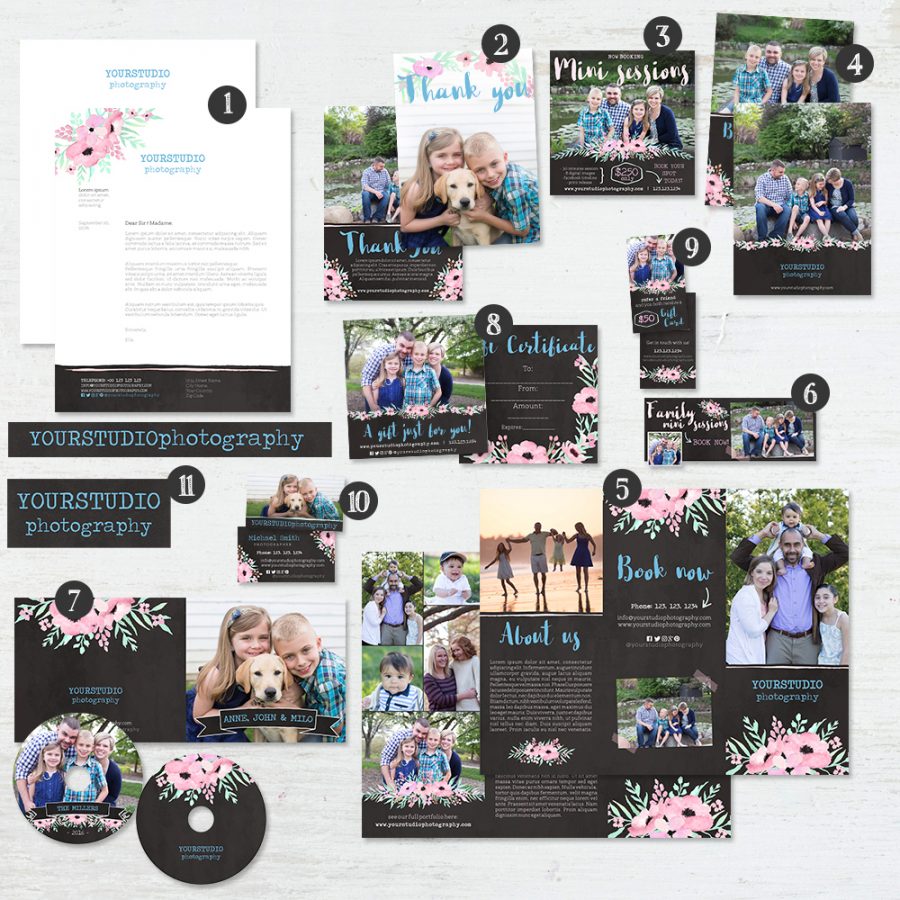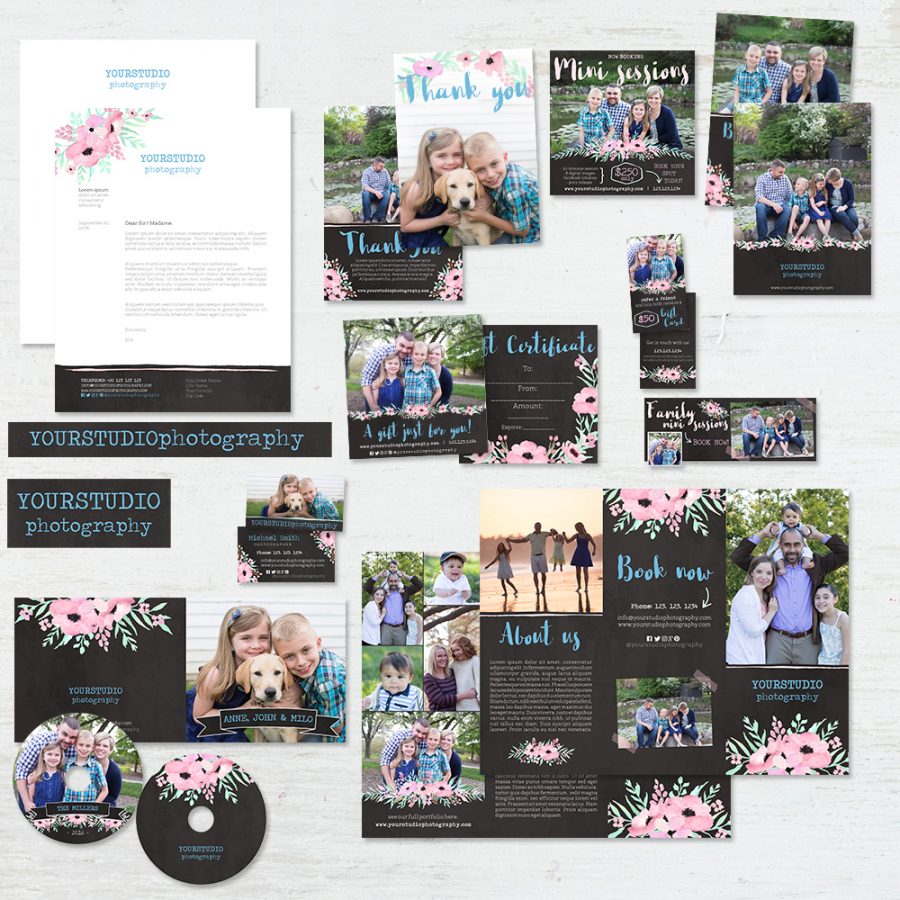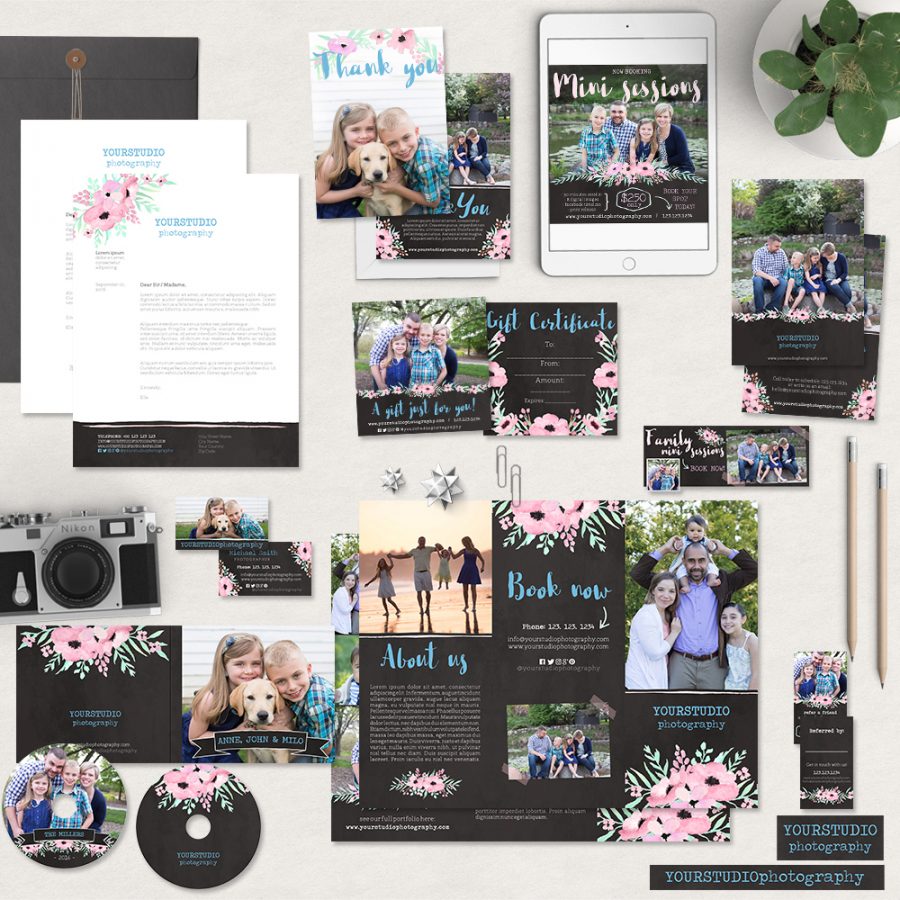 Features:
Business Card Template
CD Label Template
Facebook Timeline Template
Flat Card Template
Fonts listed
Fully editable text
Instant Download
Instructions included
Layered PSD file
Letterhead Template
Marketing Board Template
Promo Card Template
Referral Card Template
Thank You Templates
Trifold Brochure Template
Earn 20% of every purchase!
JOIN OUR AFFILIATE PROGRAM
Items Included
1. Letterhead
2. Thank You Card
3. Marketing Board
4. Promo Card
5. 5×5 Tri-fold Brochure
6. Facebook Cover
7. CD/DVD Case and 3 x CD/DVD Label Design
8. Gift Certificate
9. Referral Card
10. Business Card
11. Your Studio Logo
Template Features
Includes front and back cover.
Bleed for binding considered.
Layered Photoshop (PSD) files, 300 dpi.
Completely editable text.
Font names, clipping masks, and instructions included.
Compatible with Photoshop CS+, Photoshop CC and Photoshop Elements 6+.
Images meant only as previews – Photos are not included in download.
How to Install Templates
Click here for a guide on how to install and work with our "Photographer Price List" templates.
Where to Print Templates?
You can easily print these with any of the big pro labs such as WHCC, Miller's, MpixPRO and many others
More Info about this Template
Items Included
1. Letterhead
2. Thank You Card
3. Marketing Board
4. Promo Card
5. 5×5 Tri-fold Brochure
6. Facebook Cover
7. CD/DVD Case and 3 x CD/DVD Label Design
8. Gift Certificate
9. Referral Card
10. Business Card
11. Your Studio Logo