Things to Consider in Fall Photography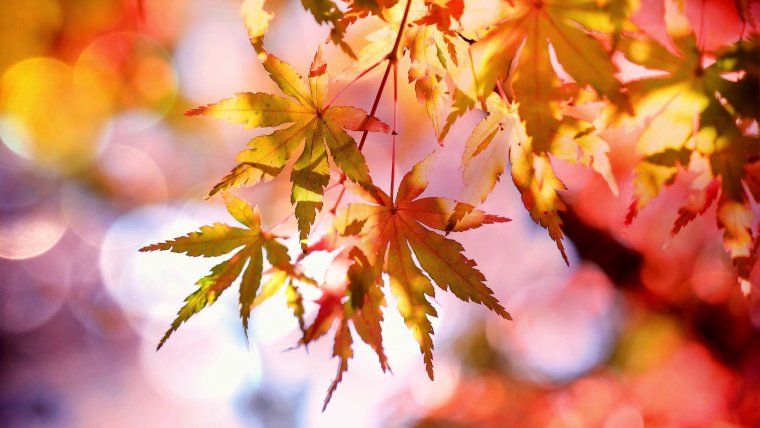 Things to Consider in Fall Photography
www.sleeklens.com
The most fantastic season of the year, in my opinion, is fall. It is filled with so many colors and textures that motivate you to go outside and create. As a photographer, nothing gets me more excited than playing with some colors during a shoot or post-production. Fall is one of the best times of the year to create stunning or compelling images that will leave viewers speechless. This article will stand to inform you about some of the things you will need when heading out to capture some great fall shots as well as a few tips as to what you need to do to make your fall pictures stand out from the rest.
1. Lens Choice
This is subjective to the type of photography you're doing but there are few lenses I would recommend that will come in handy more than you think. The first lens I would have in my camera bag is my 35mm f/2.8 Canon lens which always comes in handy when I need it to. The 35mm gives me the option of capturing great portraits along with a little bit of landscape here and there but it's a smooth transition in-between. The aperture is white enough for me as fall pictures are taken in the day and not in low light. I sometimes keep it at about f/4 just to increase the sharpness in my image.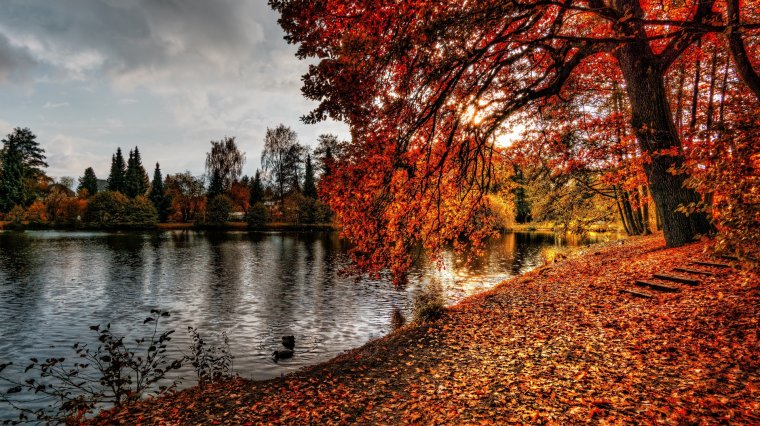 The second lens which I also keep in my bag is my Canon 50mm f/1.8. I remember in a previous article I explained that I rarely leave home without my 50mm as it always saves the day when I need it to. Of course, I use this mainly for Fall Portraits or if I just want to have a nice even blurred background in my shot then my 50mm does that very well. Last but not least, I also keep my Canon EF 24-70mm f/2.8L II USM on me as well as it comes in handy when I want to transition from hiding shoots to a few close-ups. I would recommend taking a telephoto lens as well but that is completely depending on what you want to shoot as well if you don't want to walk with all that extra gear.
2. Timing Is Everything
I'm sure you've heard this already if not from me then from another photographer as well. That's because it's a fact that everything you do in photography is all about the right timing and knowing when to act. Knowing when to act also comes with patience and when you combine all these things together you are always gifted with an amazing shot. When it comes to photography in the fall, there are a few things you should time well and one of those are the wind.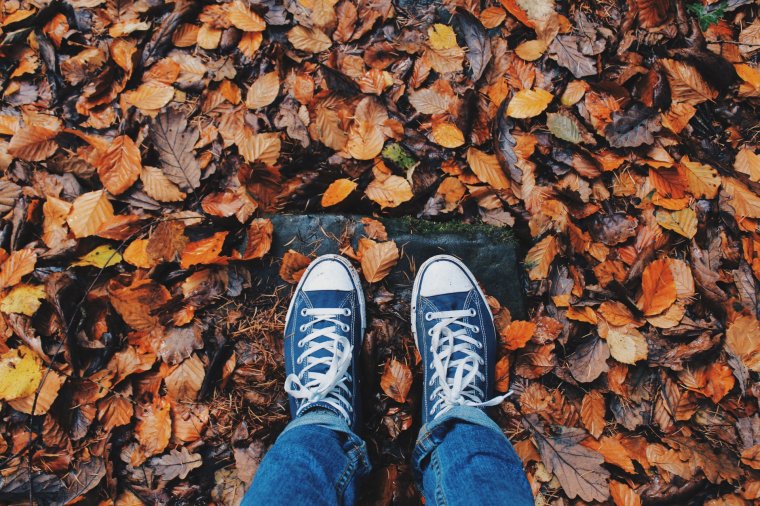 In the fall its very windy and the leaves on trees are falling very easily and quickly so you want to make sure you capture what you need just in time. If you're shooting a model or talent you want to make sure you're getting that timing correct as well because what might be a full tree with beautiful orange leaves might just be half empty after a gust of wind.
In addition to timing the wind properly, you might also want to consider capturing sunset images in the fall as the colors from the sunset match beautifully with the trees and leaves during the fall season. Give it a try and you will definitely thank me later.
3. Get Higher
It always great to change your perspective and shoot from a higher vantage point. Fall consists of so many beautiful and vivid colors that will have you look in awe after capturing your image. Getting to a higher vantage point will help you to capture wide shots to showcase all these colors and make your image pop even more. Changing your perspective can make a huge difference in your photos so don't be afraid to give it a shot.
4. Tripod
I know I've said this only a million times but I will say it again, don't forget to pack your tripod before leaving home. If you plan to take stunning landscape shots then its only right you pack a sturdy and reliable tripod. As I mentioned earlier, the wind gusts in the fall can be very harsh and I don't think you want to be in the middle of capturing a landscape shot ad your whole camera tumbles over. If possible have a little sandbag with you for added support. Tripod will always be a tool to assist you in getting the sharpest shot possible so don't neglect it.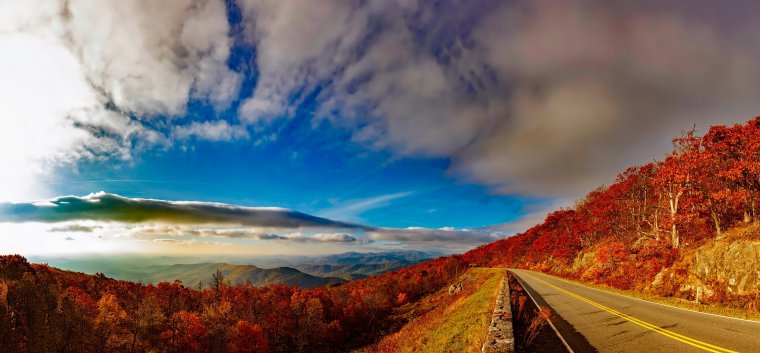 5. Pack Filters
When shooting fall tree or just fall leaves in general, it always helps if you have an enhancing filter on the front of your lens. Shooting fall colors might look flat before post production but you can make those colors even better with red intensifier type filter slapped on the front of your lens. Please don't actually slap it on to the front of your lens .. just kidding.
Its been great sharing these tips and tricks with you guys and I hope to do soon very soon again. Until next time, take care and keep being creative.
The following two tabs change content below.


Michael Moodie is a Freelance Photographer and Photojournalist. He Enjoys Lifestyle Photography and Traveling while doing all things creative!