How to Use the Palette Panel in Adobe Photoshop CC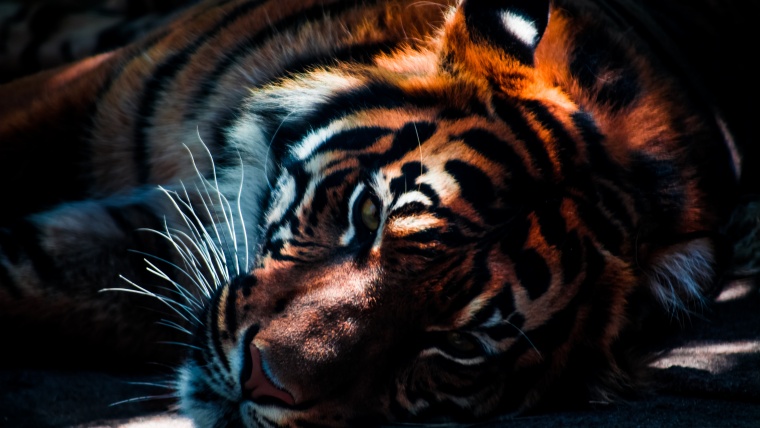 How to Use the Palette Panel in Adobe Photoshop CC
www.sleeklens.com
Hello again everyone, hope you are ready for another great Photoshop tutorial to increase your knowledge and become a master.
For today we will be looking at and learning all about the Palettes.
So in short the Palettes are all the panels that contain all your Tools and options for your editing.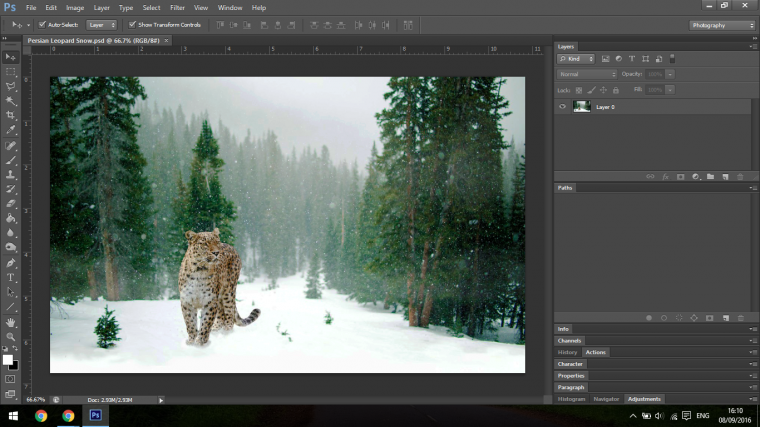 You see them on both sides of your Photoshop interface when you start up with your image in the middle.
The Palettes are all customizable to your needs, and you can set them up as you need them.
To start with, if you look to the right hand side you will most likely see the Layers Panel, if not it doesn't matter any Palette will work for this.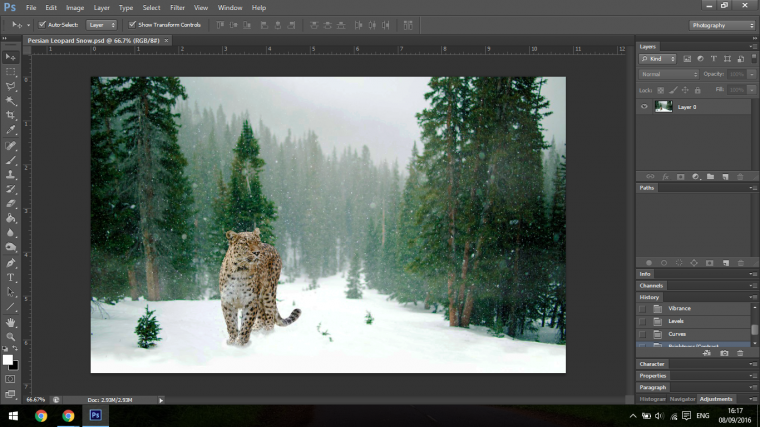 So if you click on that layer and hold the button down and drag the Palette to the side you see that it will detach itself from the rest, you can also do this with groups as well.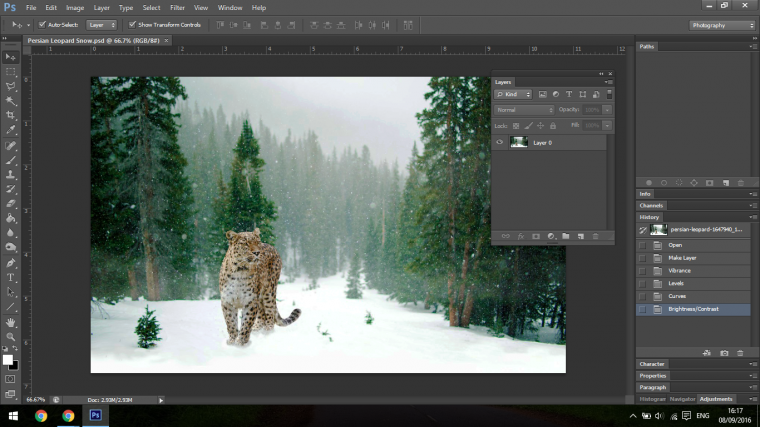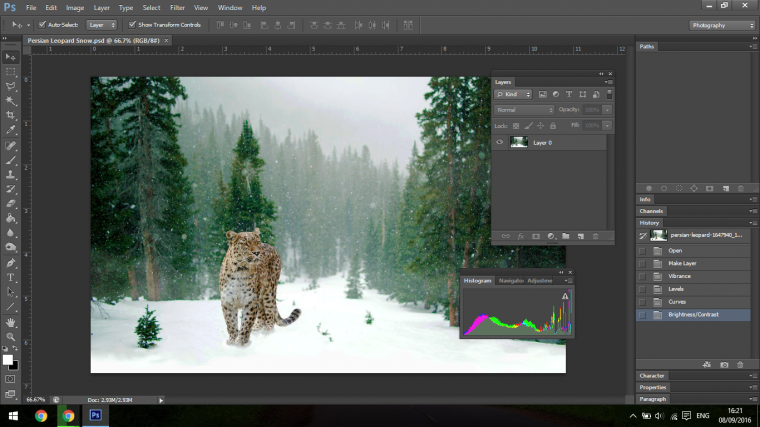 Now what you can do with these single Palettes and Groups is you can add the all together or pull them apart and then re-add everything as you would like.
How you do this with the groups is the exact same way you did it with the Layers panel at the start of this tutorial.
Click, Hold and Drag.
This way you will be able to freely move the separate palettes around.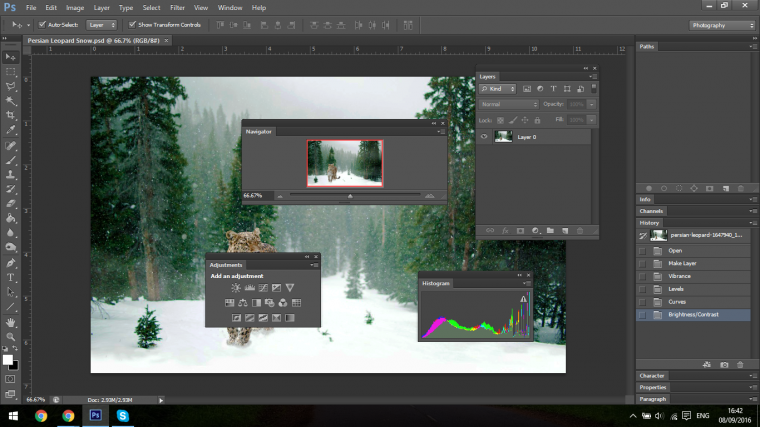 Then once you have every thing separated you can then start to add everything back together again in your own customized groups.
How this is done is just the reverse of what you just did, Click and Drag into the other Palette and this will then combine everything.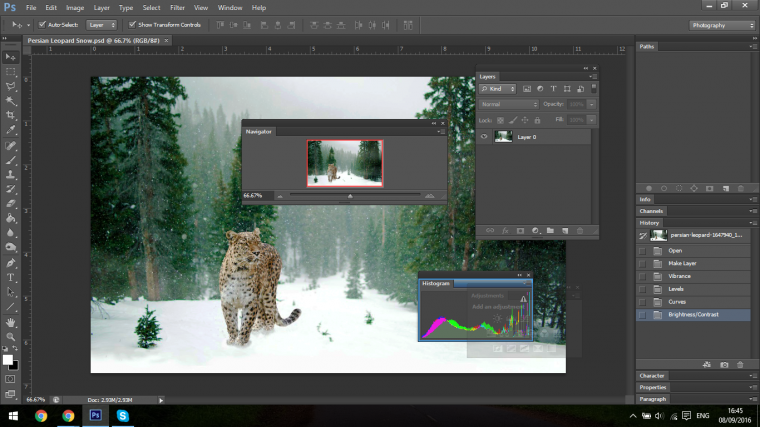 Alternatively you can also just join the to the edges so they are far more spaced out and easily visible.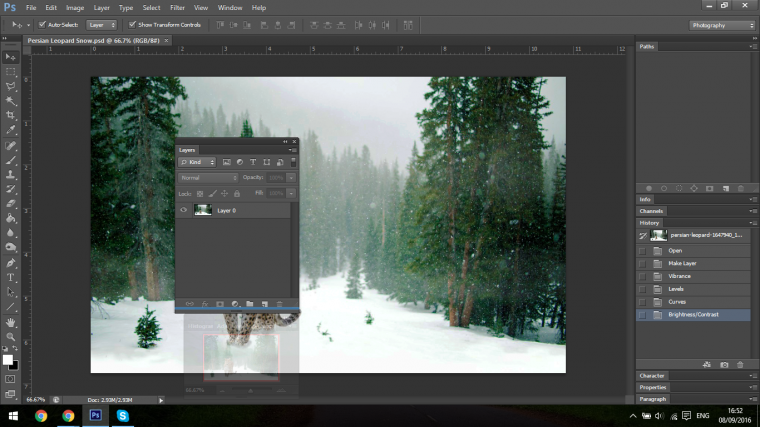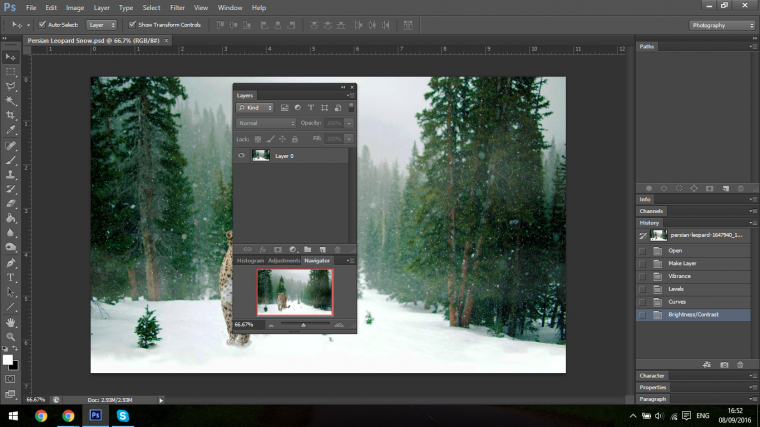 You can join these Palettes to which ever edge takes your fancy, top, bottom or sides it's all good.
Then you will be able to move the inter group, I find this really handy as a lot of the Palettes I will barely ever use and if I do they will be on the very rarest of occasions.
Now that we have our group unattached free to move around, but I wouldn't suggest leaving things like this because it will get in the way of your workflow once you get going, you definitely do not want to have you desk cluttered just as you wouldn't in the physical world either.
So what we can do it attach the groups to the side, this is done in the exact same way, click and drag to the destination that you wish and then once you see the blue highlight either on the sides, top or bottom then you can release the mouse button and the group or individual palette will attach itself to that position.
Like so..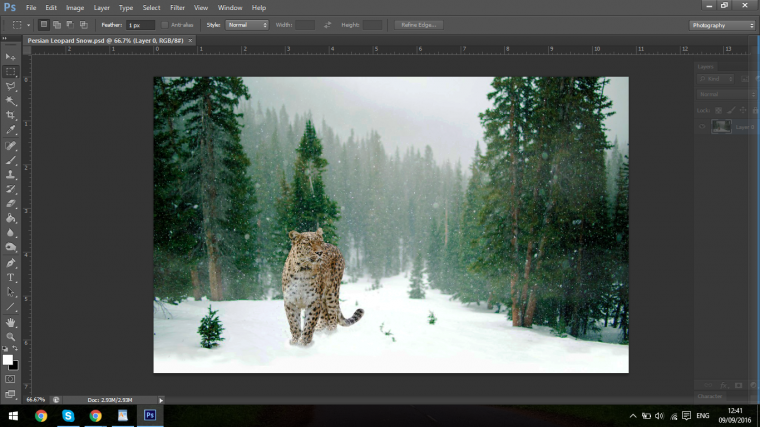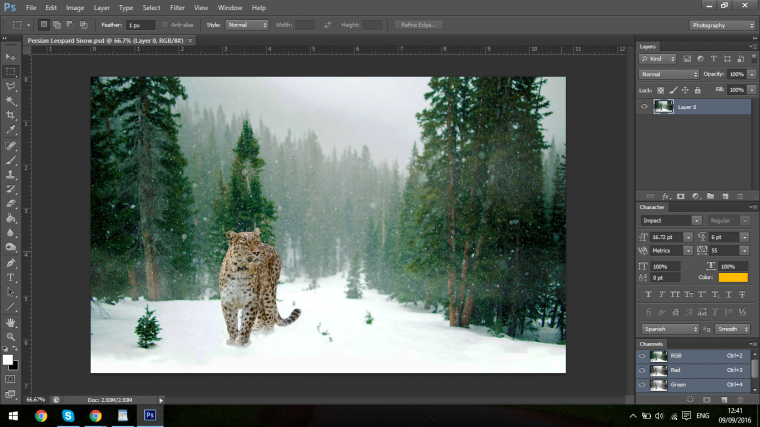 Also anything you don't want on your work space you can click on the little x to the top right hand side to remove that Palette option from your work space.
I suggest taking about 5 minutes to move everything around and test all this out for yourself to get familiarized with it, it wont take you too long to get used to it all.
At the top of the Palettes you will see arrows as well, what these do is they expand the Palette out, and you can see all the options available.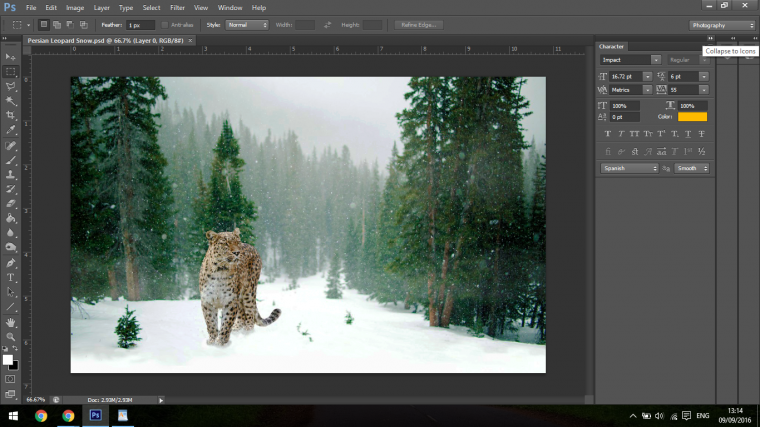 If you get lost you will notice a drop down box.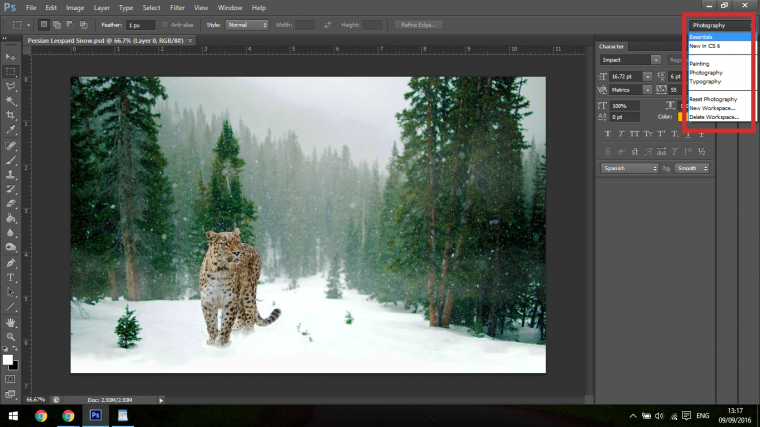 By clicking any of these options you will set everything back to default according to the option you choose, explore the options Photoshop gives you and see which one you like best, normally you can just click on essentials, but if one of the other options suits you better then by all means use it.
Another way you to reset everything back to it's default mode is if you go to
Window – Work space – Reset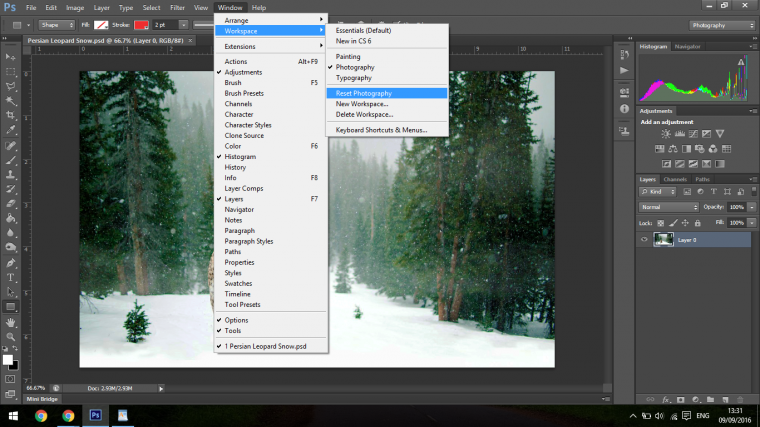 So that is the Palettes in a nutshell, none to complicated.
Your entire work space is customizable to your needs, as you go along you will figure out what you use the most and what you don't, if you have a customized work space and there is something that you want to add with out having to reset everything you will find them all in Windows.

All you have to do is click and the Palette Panel will appear, then you can add as normal.
Until next time, keep up the good work.
The following two tabs change content below.


Graduated from college in 2002 with a degree in Art & Design, I started exploring my way in Graphic Design and Professional Post Production. Full-time freelancer since 2011.