Sleeklens Camera Giveaway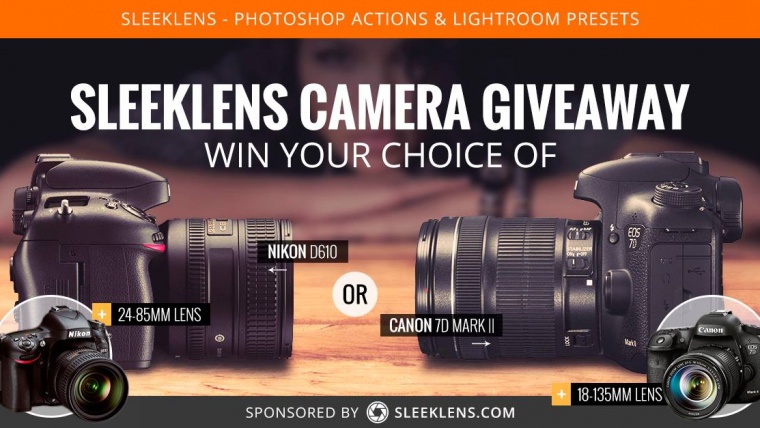 Sleeklens Camera Giveaway
www.sleeklens.com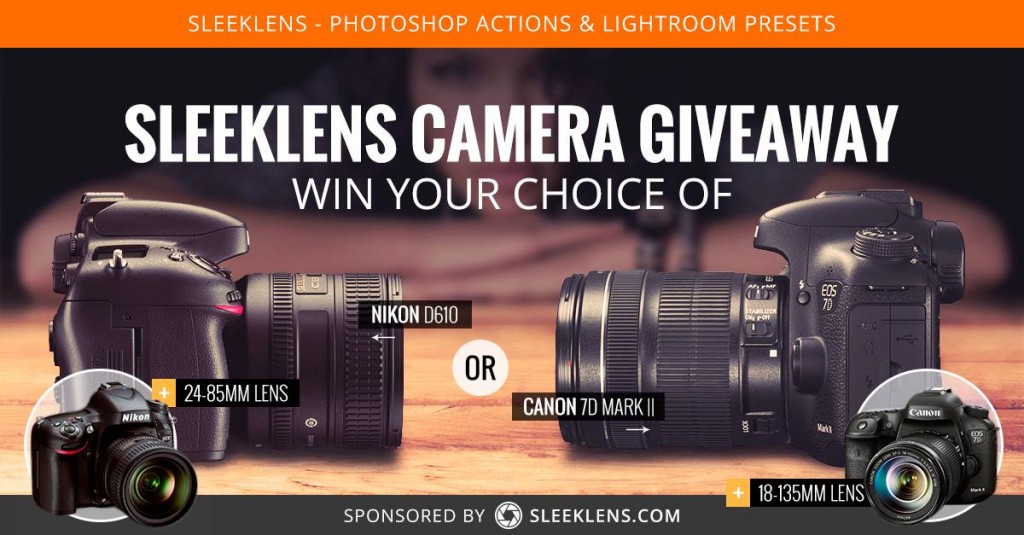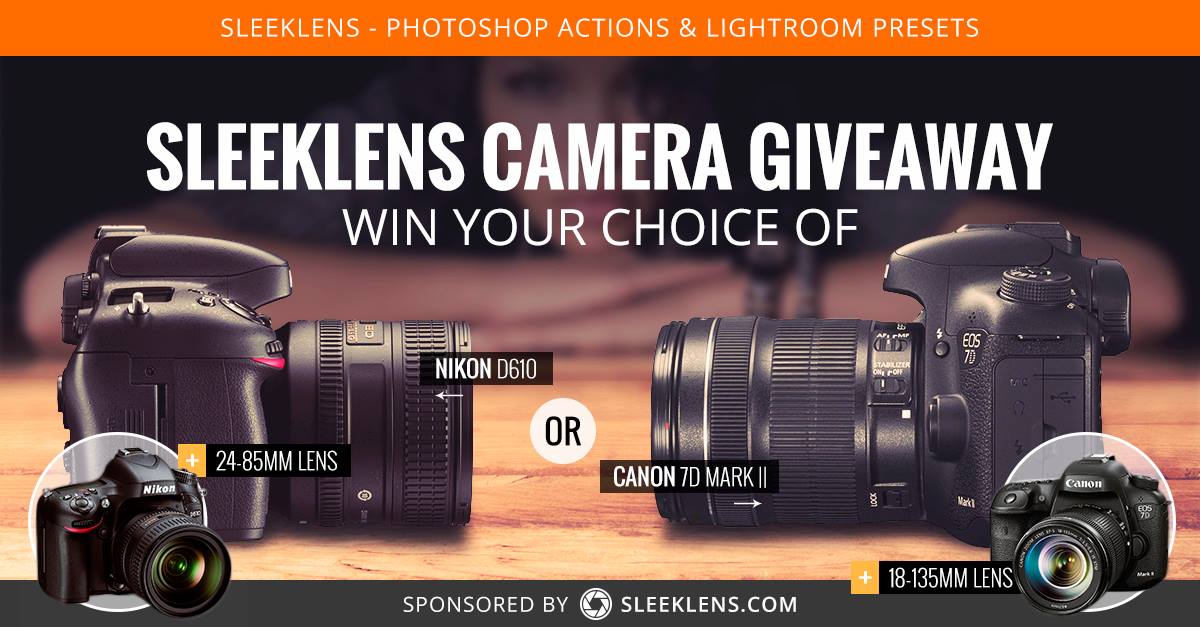 Lightroom Workflows
and Photoshop collections is like icing on the cake, a great photo and camera is the very foundation itself.
Have you been thinking about purchasing a new professional grade camera, but realizing that they are a bit pricey? Don't miss this opportunity to get a full frame DSLR camera, thanks to our Camera Giveaway!
As a pioneer in the production of photo editing workflows, at Sleeklens we care that our users have quality equipment and are able to unleash the creative spirit of every great photographer. This is why we have made available to our users, a Canon 7D Mark II or a Nikon D610, entirely up to the choice of the winner.
How to participate? Very easy: follow these steps
Follow our Instagram profile
Repost the publication on the link below, using #sleeklens in your post: https://www.instagram.com/p/BAxSzsaNbAQ/
Tag a friend – you get an additional entry per each user tagged
Make a comment on the picture
(Optional Bonus task – 10 Entries!) – Link to this page: https://sleeklens.com/sleeklens-camera-giveaway/ from your own blog.
We will announce the winner by Sunday morning, March 20, 2016 – Please make sure your profile is set to be public.
The following two tabs change content below.

Pia Lopez is a self-taught photographer, architecture student and ArchViz artist. As Editor in Chief of Sleeklens.com, technology and art are two of her passions, which take active part in her professional training. Being an authentic Montevidean, travelling is daily routine; enjoying both the green meadows and urban surroundings as well as the beautiful beaches that are so characteristic in Uruguay's landscape.