Photographer Spotligh: Interview with Sharon Wormleaton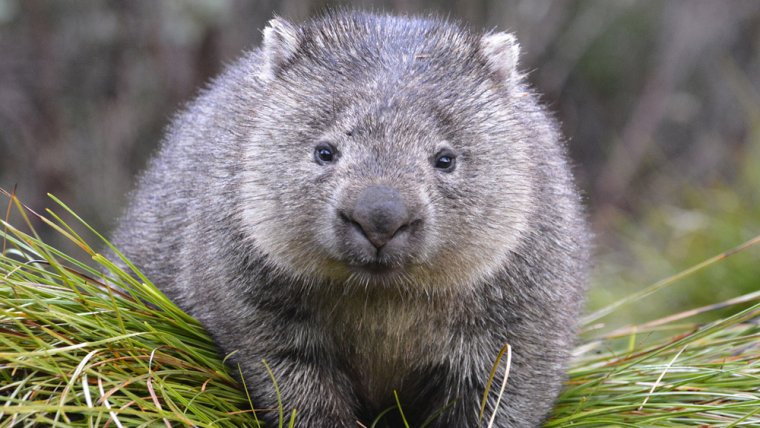 Photographer Spotligh: Interview with Sharon Wormleaton
www.sleeklens.com
Welcome to another episode of Photographer Spotlight. Today's interview with wildlife photographer Sharon Wormleaton is probably one of the finest interviews I had for a while, it is just full of professional tips and advice.
1) Tell us about yourself, where are you from? How, when and why did you get into photography?
I grew up in regional New South Wales in Australia so have always grown up around wildlife and other animals. I've had cameras for as long as I remember. My parents bought me a 'point and shoot' film camera when I was a teenager to take happy snaps on family holidays. I progressed to my first film SLR in 1997 and then my first digital SLR in 2007. I discovered in my progression from 'point and shoot' to digital that I preferred wildlife photography but I'm happy to photograph anything really.
2) How much time do you spend on photography on average?
This varies from week and week depending on the weather and other plans. It also depends on how much wildlife I find to photograph. I do try and take photos on a weekly basis and spend hours and hours visiting our local national parks and nature reserves in my spare time. Even if I don't find anything to photograph, I still find it's nice just being outdoors. The number of hours I spend sorting through and post-processing depends on how many photos I've taken. I'd probably spend a couple of hours each day sorting and post-processing photos on my computer.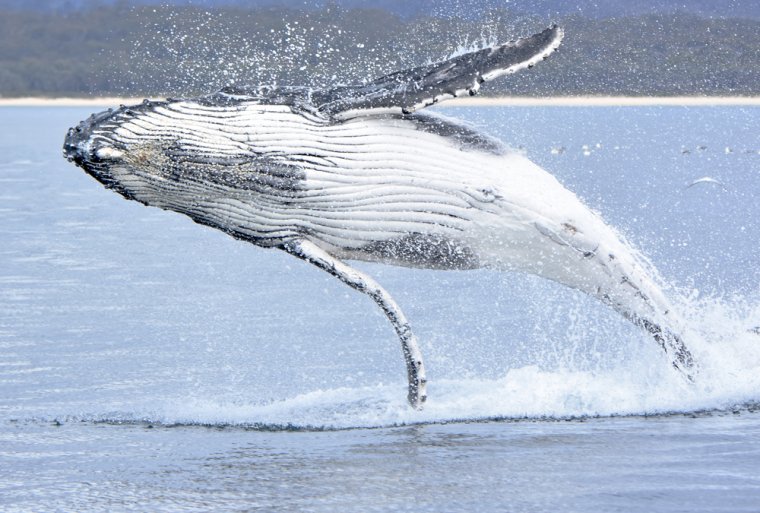 3) Which gear do you mainly use / What is typically in your camera bag?

I have a couple of different camera bodies, a tripod, a monopod, an assortment of lenses/filters I've collected over the years and a few other accessories but I usually only carry one camera body and one lens with me when I go out most days. My photography gear is not top of the range by any stretch of the imagination but you don't necessarily need to spend a lot to get awesome photos these days, and of course, it depends on what you are going to use them for. I once had a photographer belittle my photography equipment and my reply was "it's not the size of your lens, it's what you do with it that counts". You may not have the most expensive or up-to-date gear but if you have the passion you can still do OK. I usually only carry a Nikon D7200 and a Nikon 80-400mm lens along with a few spare batteries and SD cards for wildlife photography. Even though I own a tripod and monopod, most of my wildlife photography is handheld as I'm usually bushwalking/trekking and don't have time to set up a tripod.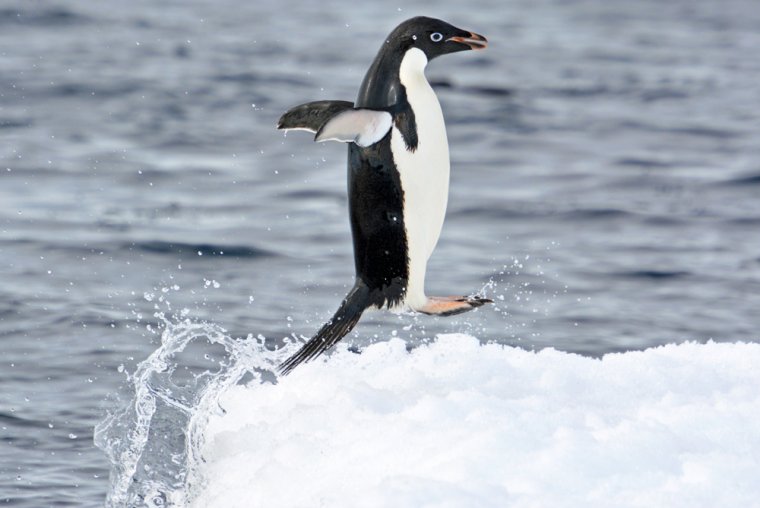 4) How important is post-processing for you? Can you tell us what kind of postprocessing you typically do?
My post-processing is pretty limited. I crop to reposition subjects, straighten horizons and adjust the brightness/contrast to make photographs more visually appealing.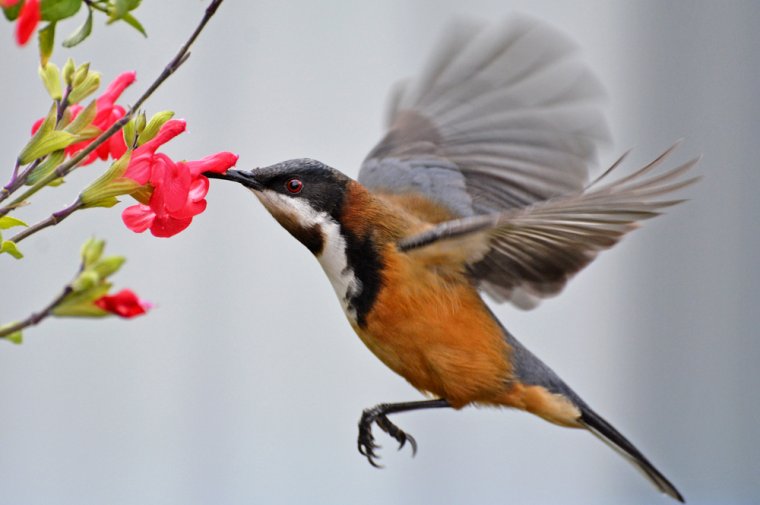 5) What's the favorite photo you took and why?
Picking a favorite photo is hard as I have hundreds so I will go with a recent one of a Humpback Whale I took on a whale watching cruise off the coast of Merimbula in Australia. I love the glassy effect of the water, the detail on the whale and the fact that you can see the whale looking directly at the boat full of people.
6) What's the most challenging part of being a wildlife photographer?

There are two challenging parts. The first is finding the wildlife. Sometimes you get lucky as the animals you want to photograph can be in a set location, but if you are walking or driving around searching for wildlife it can be a bit hit and miss and sometimes you end up with nothing to photograph. The other challenge is not to scare the animals before you get a photo.
7) Do you have general advice and tips for other wildlife photographers?

I'm not the most knowledgeable photographer and I probably follow the same "rules" as most other wildlife photographers but here are a few of the "rules" I adhere to:
Know your camera gear:
Animals often scare easily and will disappear in the blink of an eye. You don't want to miss out on that perfect photo because you're fiddling with your camera gear trying to work out how to change a setting/exposure.
Know your subject:
It is best to research wildlife you are interested in such as habits and where to find them. There is no point trying to photograph a nocturnal animal in the heat of the day or setting out to photograph a species that is migratory and you go looking for them at the wrong time of year.
Quick shutter speed:
This is pretty much essential for most wildlife photography particularly if the animal is on the move. A quick shutter speed is essential to 'freeze' movement and prevents blurring of the animal which in most cases will detract from the image.
Shoot relentlessly:
Well, I do. Why not? Digital photography allows for this and you can easily delete images if you need to. Unlike film, it doesn't cost any extra if you take 100 images as opposed to one. This is particularly useful for 'busy' animals who change position constantly.
Good lighting:
This is pretty much a necessity as wildlife subjects can get 'lost' in the shadows. I actually prefer overcast days for wildlife to avoid shadows. Bright, sunny days can also result in overexposure washing out different parts of the subject particularly those that have light colored feathers or fur. Moving slightly can sometimes improve the lighting on a subject but this is not always possible.
The photograph at eye level:
A photo is more engaging when the viewer is viewing the subject directly rather than from above or below. It's much the same as if you were talking with someone, you want to have that eye contact. Taking a photo at eye level may involve having to crouch or lie on the ground but it does make a huge difference to the visual appeal of a photo. The eye also needs to be in focus in the photo. There's an old saying "the eyes have it" and this is true for photography. The eyes convey emotion and character and form a point of connection. This connection is lost if the eye is blurry. There are some instances where this isn't true but for the most part, a sharp, in-focus eye can make all the difference as far as image appeal is concerned.
Try and be as discrete and quiet as possible:
You don't want to scare the subject but you also want to achieve as little disturbance as possible to the animal's habits. For example, the animal may be just about to catch its first meal for the day but then gets scared off by a noisy photographer or adult birds might abandon a nest due to too much disturbance from an intrusive photographer. Always remember that we as photographers are intruding into their life and think how we would feel if this happened to us. If I see I am causing an animal distress by being nearby then I will leave the animal alone. I will always put an animal's welfare before a photograph. I actually use the 'sit and wait' approach a lot. Having patience can make all the difference in getting a good photo. I have sat in the one spot for five hours waiting to photograph a platypus. I knew which part of the river it lived in so I sat and waited and was rewarded with some awesome photos. The 'sit and wait' approach allows animals to become accustomed to you being in their habitat and in some cases, they will actually come and check you out. Use trees and bushes as a buffer to hide behind to make animals feel less uncomfortable.
The background is important:
Try and avoid busy backgrounds with lots of different shapes and colors as the subject can get lost in the photo. Viewers might also end up focussing on something in the background rather than the intended subject. I try and position myself to get a solid color background for animal portraits
Shoot a range of different images:
This will make a particular species more interesting to viewers. You can shoot anything really but I tend to go for habitat shots, behavior shots, and portraits.
Practice!! There's another age old saying "practice makes perfect":
The more you get out and take photos, the more you will learn and the better you will get.
Finally and one of the most important in my opinion is to practice ethical wildlife photography:
If you see you are causing an animal distress then leave it alone. Never interfere with nesting sites, burrows etc as parents can abandon their offspring if they get too distressed. I don't use bird call apps. I actually class it as "cheating" and like the challenge of getting the photo the good old-fashioned way. Not only that, playing bird calls over and over again can cause distress particularly if the call is considered a territorial call as the bird may think there is another bird challenging it in its territory. I also don't feed animals for the sake of getting a photo. Feeding wildlife can make animals dependent and aggressive towards humans.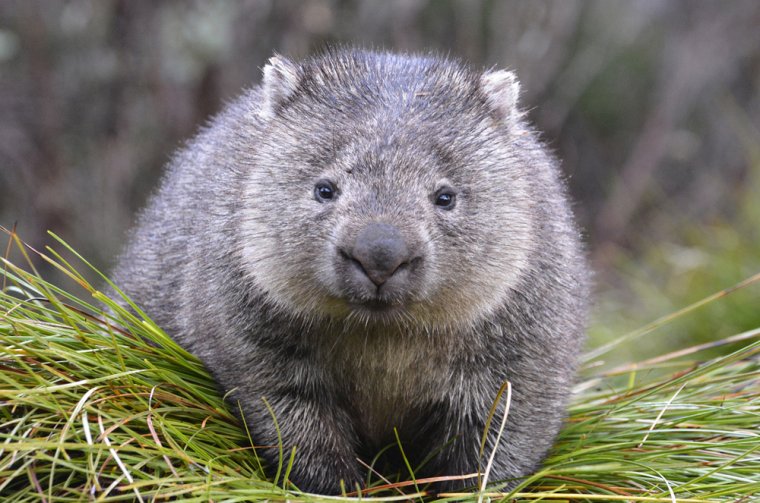 8) What was your biggest accomplishment?
I've had photos published in various media, eg books, magazines, calendars and websites, but I think the one I was most proud of was when a designer from Australia Post asked if they could use one of my photos of a Numbat for a series of Australian wildlife stamps. The stamp featured in a variety of stamp collecting packs and on a postcard as well as being available for use on postage items. It was a totally unexpected request.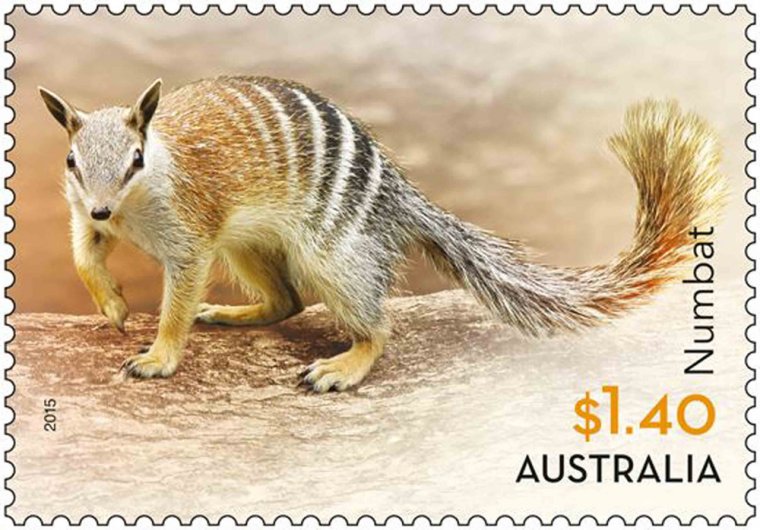 9) Who or what inspires you to do what you do and why?
I don't really have any inspirational people as such. I spend time in nature doing what I love which is watching and photographing wildlife and then share it with whoever is interested. I have an appreciation for people like me who love mother nature and for those who go that one step further and do their best to conserve it. I have been involved in numerous volunteer conservation projects but some people are out there every day working tirelessly and quite often without much funding to conserve ecosystems and the wildlife that live within. I think photography helps to some degree by introducing and endearing people to animals and their plight.
10) Is there a wild animal you would love to photograph?
The Blue Whale. I will hopefully be photographing one in April 2018 and have organized a trip to a Blue Whale feeding site.
11) What are your future photography goals?
My future goals are to keep doing what I'm doing. I'd love to make a full-time career out of photography but there are so many people with digital cameras and post-processing tools these days resulting in too much "competition". I'm sure there are ways around that and maybe one day I will be able to pursue that dream. In the meantime, I will continue to do photography as a hobby and sell the occasional photo along the way if the situation presents itself.
Find Sharons Images on the Web:
www.flickr.com/photos/swormleaton/sets
The following two tabs change content below.

Julian Rad is a self-taught award-winning wildlife photographer, who was born in Vienna, Austria in 1991. When he bought his first camera at the age of 20, he found an expression for the fascination he had about nature & wildlife. He already had many publications in national and internation magazines and newspapers (New York Post, Daily Mirror, Daily Express, The Times, GEO, Digital Photographer Magazine...). He has won several photo competitions such as the comedy wildlife photography awards in 2015.