Photographer Spotlight: Interview with Joe McDonald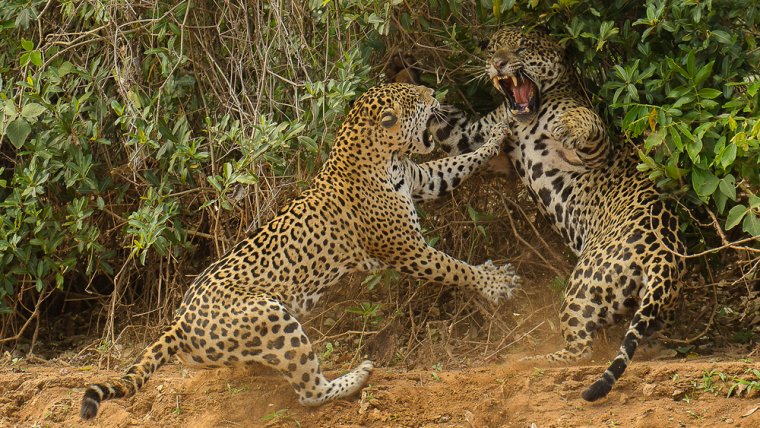 Photographer Spotlight: Interview with Joe McDonald
www.sleeklens.com
Welcome to another Episode of Photographer Spotlight, this time I had the honor to step inside the world of Joe McDonald who makes brilliant wildlife images.
1) Tell us about yourself, where are you from?
I've been a full-time wildlife photographer since 1984. Mary Ann and I are the longest-running husband/wife photography team. Between us, we've had 1st , 2nd, or 3rd in the BBC Wildlife Photographer of the Year competition 15 times – more than any other photographer or team.
I've lived in Pa. all my life. I don't see much of the seasons with our travel, but I do love the benign environment – no tornadoes, forest fire danger, earthquakes, etc! We live in a great area with a lot of biodiversities – not as much as Fla. or AZ, the two other places where I'd considering living, but we have a nice cast of critters here.
Mary has written 29 children's books involving nature or science, covering everything from Jupiter and Ducks to Grasshoppers and Garter Snakes. Joe has written 6 books on Wildlife Photography, several ebooks, and 6 books on wildlife. Recent titles – Camouflaged Wildlife, Deadly Creatures, Creatures of the Night, The World's Seven Big Cats. I'm an editor/writer for Nature Photography magazine. We lead photo tours and safaris to Brazil for Jaguars, Kenya and Tanzania for safari wildlife, Rwanda and Uganda for Gorillas, India for Tigers, the Falkland Islands for birds and seals, Yellowstone for wildlife, and Ecuador, Costa Rica, and Arizona for Hummingbirds and wildlife.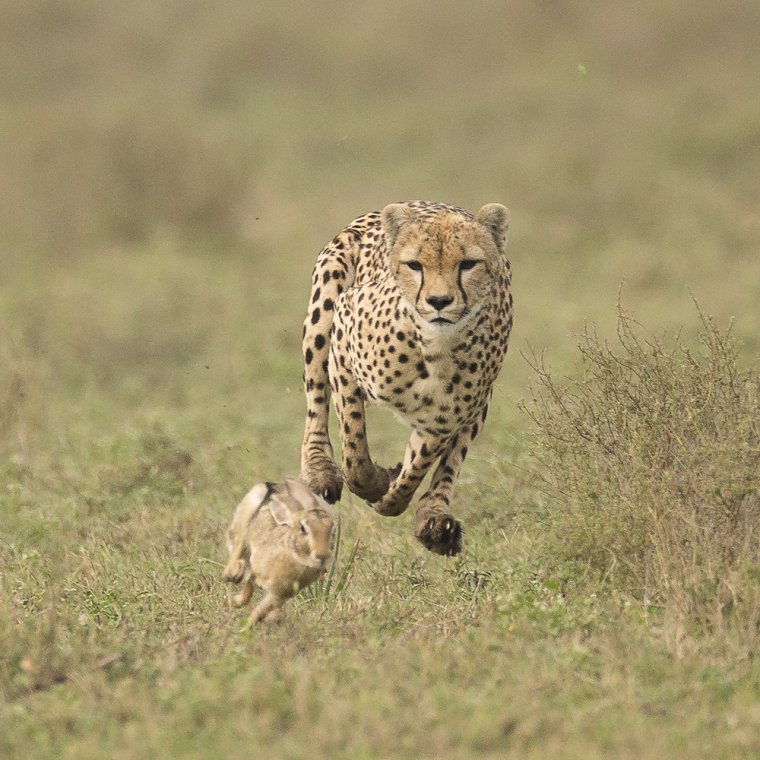 2) How, when and why did you get into photography?

I've loved animals since I was a kid and thought I'd be a herpetologist (reptile scientist) when I was younger. So I started drawing reptiles, then taking photos of them, and then I took a photo of a groundhog – which was so small in the picture I wanted to do better. And from there … I really got into photography, around age 13.
I think I've always just wanted to document wildlife, but because I originally thought of doing so via drawings, I think I've always wanted to reveal character, personality, or action. It might sound odd but I really look at my shooting as paying homage to the subject – not as a religious experience, but one of appreciation and honor, and capturing the 'look' or 'act' does just that.
3) How much time do you spend on photography on average?

My wife Mary Ann and I are on the road, leading photo tours or teaching photo courses, about 30 weeks a year – sometimes more. So for 25-35 weeks, at least, we're photographing or trying to, being in the field, all day. When we're home, office work, editing, etc., takes up time, but I generally get to work on a couple of projects – like a Rattlesnake striking, or Flying Squirrels gliding, or whatever – during that time.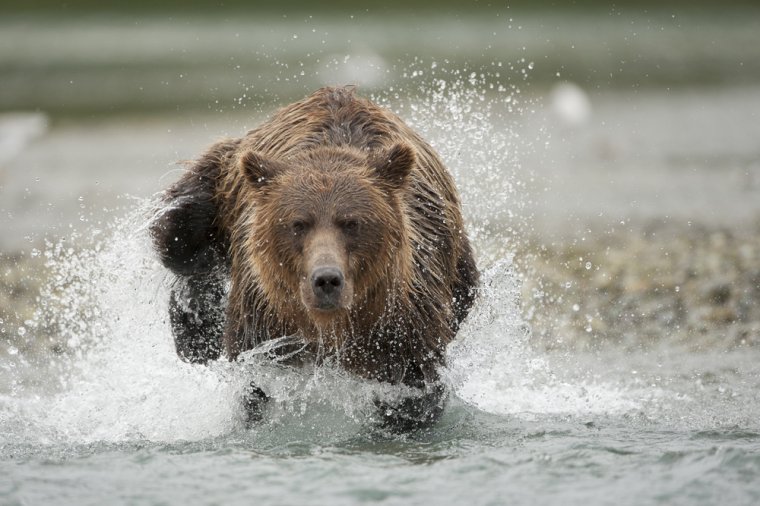 4) Which gear do you mainly use

I use Canon and have been using Canon lenses. However, I just started using – and I'm still testing – the Tamron 150-600mm lens and I am very impressed. For its price, I could buy 4 or 5 Tamrons for the price of the 200-400mm I already own. Because I love to shoot just about everything alive, my lenses range from a rarely used 65mm 5:1 macro, 100, 200 macros, 16-35, 24-105, 24-300, 70-200, 100-400mm zooms, and the 200-400 (probably to be replaced by the 150-600), and an 800mm. Flashes of various types, too.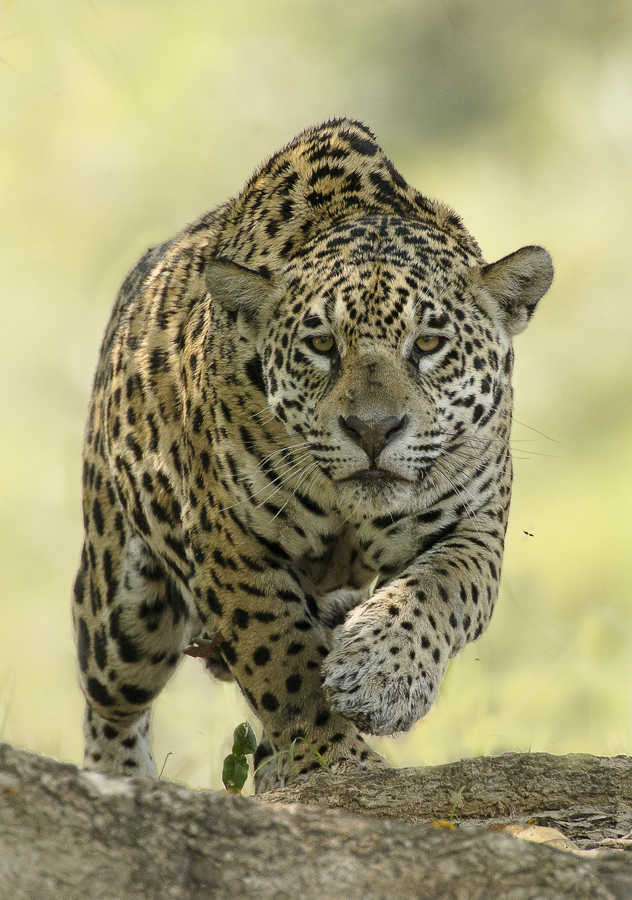 5) What is typically in your camera bag?
Depends on where I'm going. In 4 days I'll be in Brazil for Jaguars, Giant Otters, birds, and whatever else we find. I'll have the Tamron 150-600, the 800mm, and probably the 100-400 as a backup. I'll have a 24-105mm in my bag for scenics or close up animal-in-habitat type shots. I'll also have a Cognisys RangeIR or Sabre and 4-5 flashes for some remote, camera-triggering work – I hope to catch a Puma, Jaguar, or Tapir in a camera-trap down there.
6) Do you have guiding principles that you follow when you're making images (image composition, do you prefer to shoot in the morning/evening)?
My biggest guiding principle is DO NO HARM. The photograph isn't what it is all about. The interaction, the experience – that is the most important point, and in a great interaction and experience if I can capture that as well, great! I worry that too many (and one is too many) photographers think only about the shot, and care little what getting that shot might cost. For example, some photographers will creep and crawl and do whatever to get close enough for a shot, and after getting it, just stand up or move quickly or purposefully flush the animal (bird), no longer concerned about stealth or how their presence might disturb. I think that if an animal trusted or tolerated your getting close, then it is your responsibility to honor that trust and leave with just as much care.
In Africa, for example, I read the riot act to our guides, telling them not to intentionally flush an eagle or roller for our clients. If a bird flies as they approach, that's fair, but if the bird tolerated the vehicle, and then someone spooks it on purpose, that's unfair – not just to the bird but also to other photographers later. A subject (bird) that may have been tolerant has just been conditioned NOT to trust people – that stinks.
We shoot at any time of day, although for wildlife the most activity is usually early or late. But great action can occur at any time, although portraiture suffers in high light.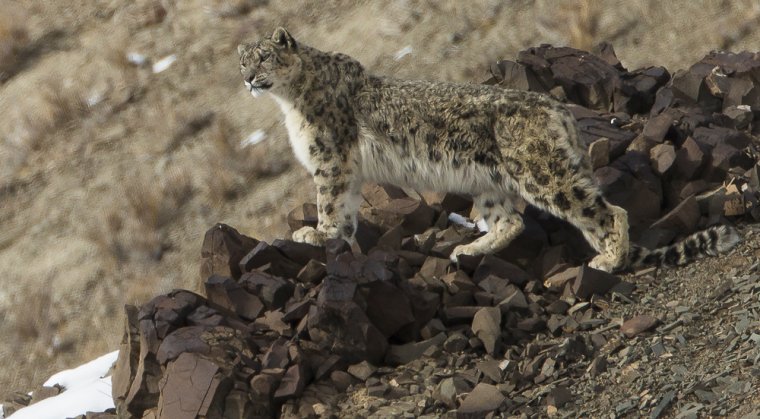 7) What's the favorite photo you took and why?
I think I have two. One was a male African Lion on the snout of an African Buffalo. We did a Kenya safari specifically to try to get a lion-buffalo hunt, and we had a great one on the very first morning of the safari. The shot ended up 2nd place in the BBC and in Nature's Best, so I was pleased that the ideal vision I had was recognized in those competitions.
The other was a BBC 1st place winner – of two Jaguars in a bit of a spat. I had expected to just get a nice shot of the Jaguars in the open, mating, but as the male approached the female had other ideas. She charged, and I caught the peak moment.
Interestingly, when I was interviewed at the BBC ceremony about how I got the shot I replied, 'sheer luck.' That took the MCs off-track, but it is true – you can hope for a particular shot but luck has to be with you, and in this case, NO ONE expected the spat to happen. I do get annoyed at the BS I sometimes hear from photographers who concoct stories about their vision when it boils down to luck. So, what's luck – When preparation meets opportunity, so luck itself is generated, but ultimately, the opportunity still has to present itself. That's when technique and skill pay off – because you were lucky to have the opportunity!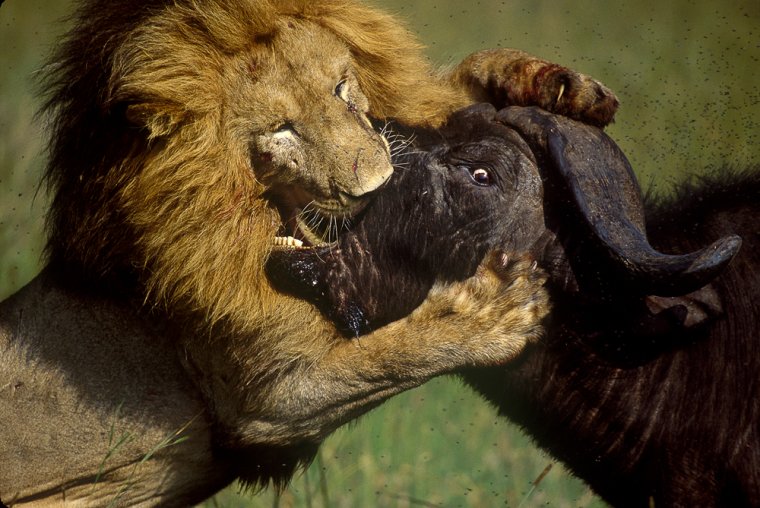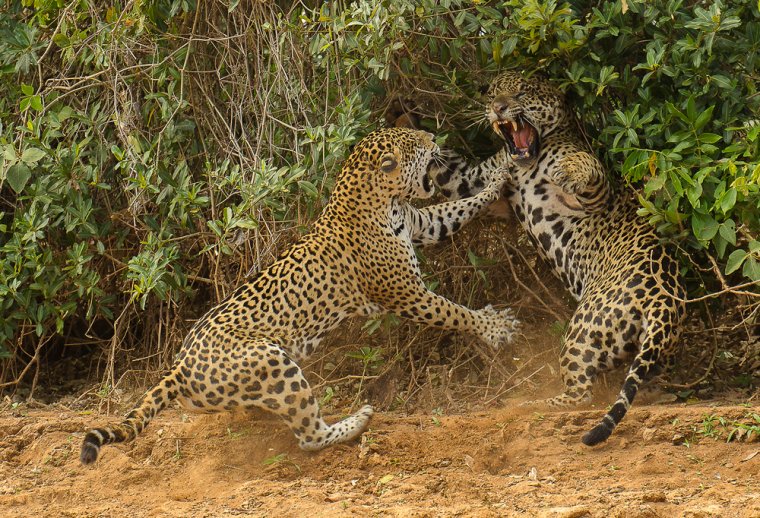 8) How important is post-processing for you? Can you tell us what kind of postprocessing you typically do?

We shoot RAW, of course, but shoot RAW exposures much as we would shoot film, if we don't push the histogram far to the right. Accordingly, we often don't have much 'work' to do on a RAW file. Mary and I HATE to be behind the computer monkeying with images, and we're firm believers that one should shoot it correctly the first time, and NOT correct an image in PS.
Almost all post-work is done in ACR – Adobe's RAW converter. I use PS for the very rare composites or panos or focus stacking I might do.
9) What's the most challenging part about being a wildlife/nature photographer
Today, it is actually making a living! Digital has both raised the bar for the quality of images being captured, but it has also allowed enthusiasts to make shots that require little knowledge of photography. This isn't sour grapes. Someone might catch a great shot, shooting on a programmed mode, and (and I've seen this many times) have no idea about shutter speeds or ISOs or whatever – no thinking, just button pushing. However, a great shot might result, and there are so many great shots out there anymore that editors and buyers can keep prices down. When I started, some major calendars – the prestigious ones that everyone wanted to get in to – paid ok, and now they give copies of the calendars instead!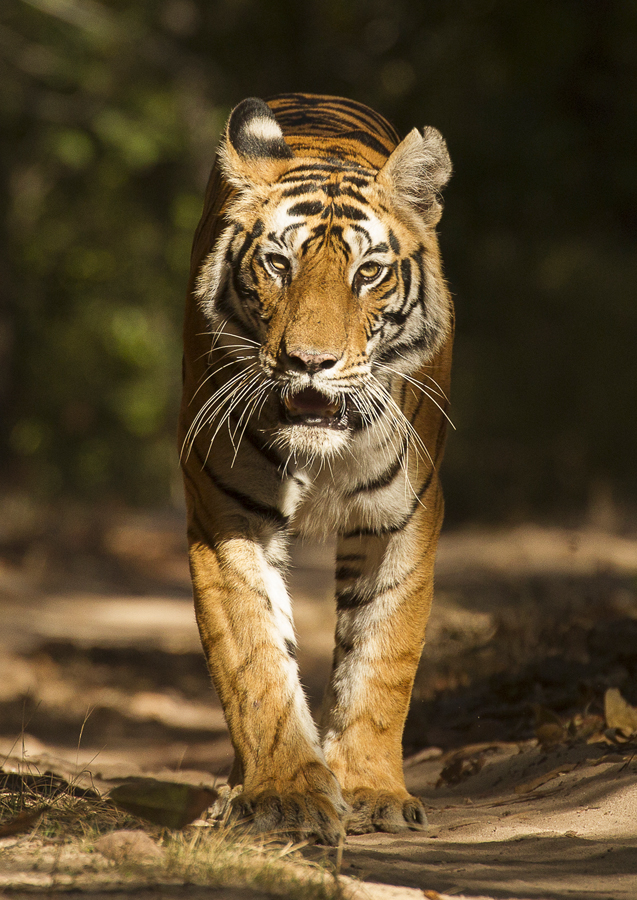 10) Do you have general advice and tips for other wildlife/nature photographers?
Don't quit your day job. Enjoy your passion as a passion. Mary and I make this comparison – people may love to golf or bowl or play baseball, but they don't worry about trying to go pro. With photography, though, there seems to be a need to justify the passion. There shouldn't be, and the great thing about digital is images can now be shared on personal websites or on various photo sites or FB, etc., which satisfies some of this need for recognition. Granted, recognition is nice, but that doesn't mean you have to try making money from the images. It is tough today.
11) Is there a wild animal you would love to photograph?
Better shots of Snow Leopards. I blew a great chance to do so, and I'll always regret that decision. I doubt if I'll ever get a chance with Clouded Leopards or Siberian Tigers, but I'd love to have that chance!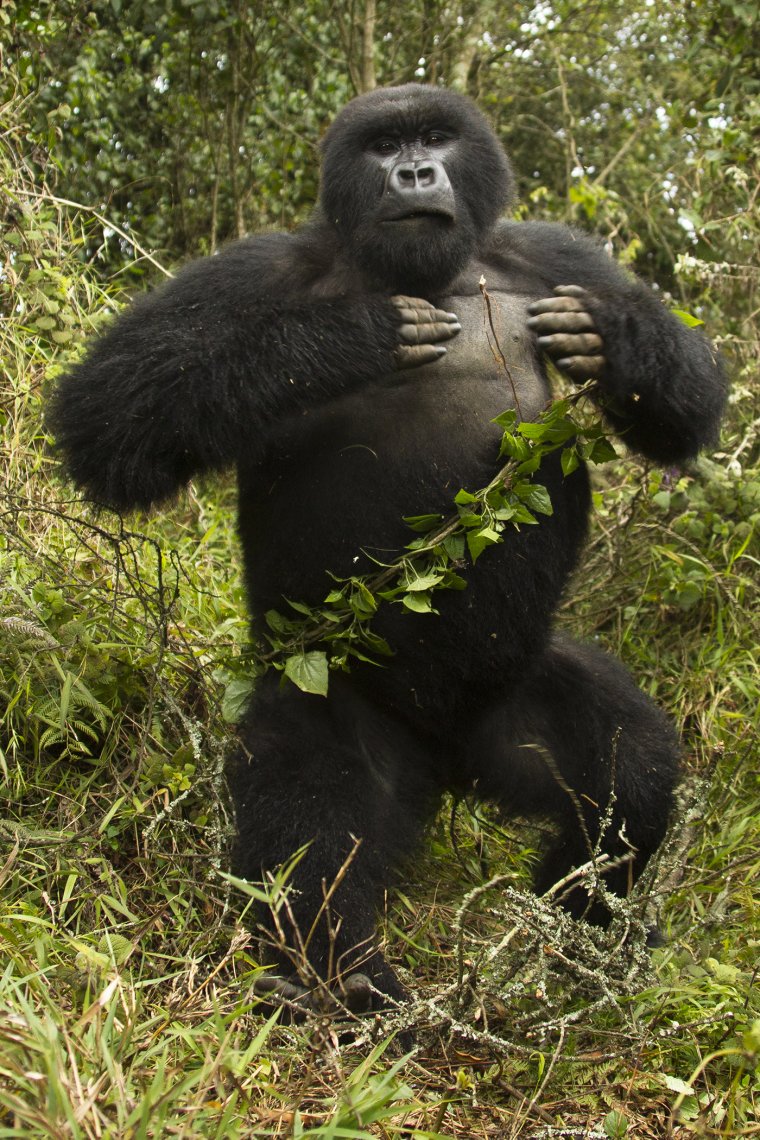 12) Who or what inspires you to do what you do and why?
I think that sense of 'homage' or 'honoring' is the inspiration. When I was still in High School Frederick Kent Truslow, a retired businessman that photographed for Nat'l Geographic, really inspired me and wrote an article that really motivated me. I love giving him that credit!
13) What do you know now that you wish you knew when you started?
I wish I'd had traveled to all of the great US wildlife locations. Back then, they were undiscovered and little known, and I missed a good career opportunity.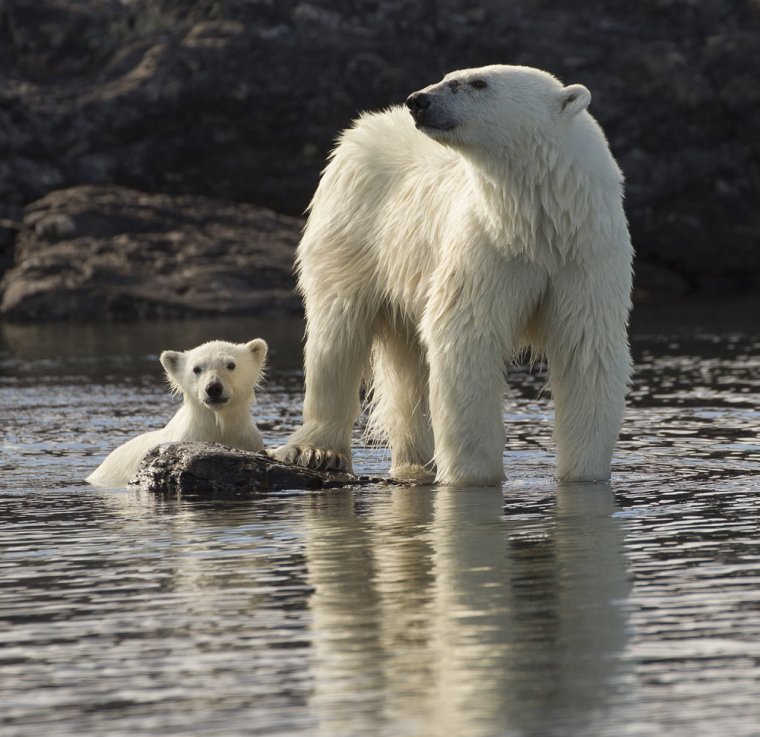 14) What are your future photography goals?
Bobcats. Although I've photographed all 7 Big Cats, I have miserable shots of our US species of small cat. That's one subject that is always on my mind. Otherwise, I hope to write more books on natural history and photography, sharing what I've seen and learned over the years.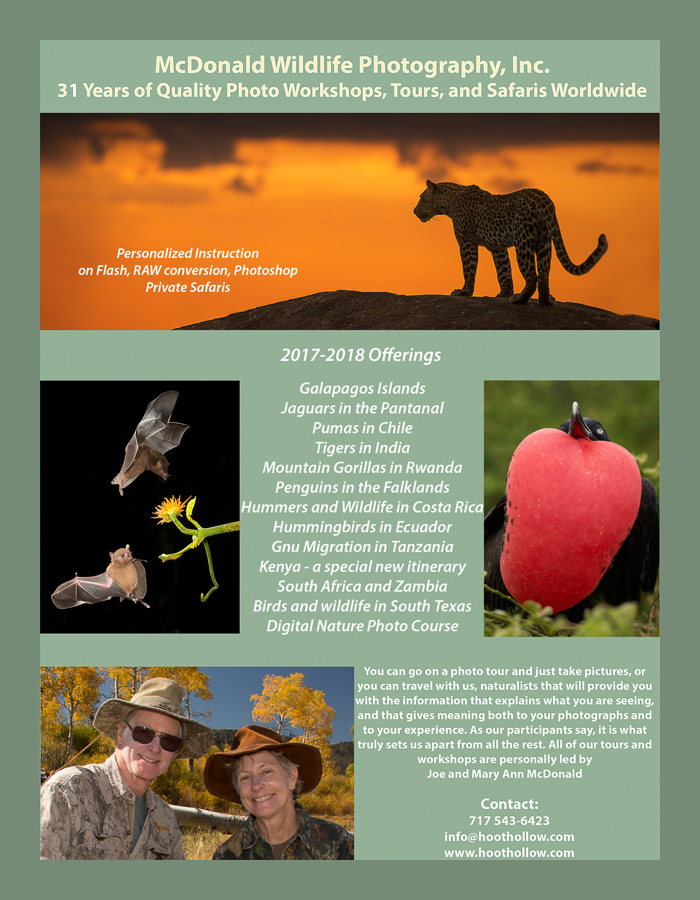 Find Joe and Mary Ann McDonald on the Web:
www.hoothollow.com/index.html

The following two tabs change content below.


Julian Rad is a self-taught award-winning wildlife photographer, who was born in Vienna, Austria in 1991. When he bought his first camera at the age of 20, he found an expression for the fascination he had about nature & wildlife. He already had many publications in national and internation magazines and newspapers (New York Post, Daily Mirror, Daily Express, The Times, GEO, Digital Photographer Magazine...). He has won several photo competitions such as the comedy wildlife photography awards in 2015.