A Beginners Guide To Nude Photography
A Beginners Guide To Nude Photography
www.sleeklens.com
Nude photography has been a genre explored for years by some of the world's best photographers and even though it is sensitive in nature, it often yields some amazing images. Nude photography is sensitive in nature for many reasons and a few these reasons are. There is a thin line between artistic nude photography and porn which can be a bit disturbing to some viewers. This is all open to interpretation of the viewer of course but some individuals are not as open-minded as others. As a result of this, you find viewers who may see the artistic intention through your image and those who may just see a photograph of a slightly nude or completely nude person. In this article, we will be exploring how you go about executing a successful nude photography session as well as few things to do and a few things not to do. Always be mindful of the kind of shoot you're doing and treat it as such.
1. Get Creative With The Edits
When it comes to certain kinds of photography, the rules of editing go out of the window. If you've gone through enough photography courses and tutorials, you are ready to take on photo editing according to your own ideas. This is the right time to get creative especially when it comes to your colors and tones of your image. One of the best ways to play with the colors of your image is to adjust the Camera Calibration section in Lightroom as well as the Split Toning Panel. When it comes to the Camera Calibration Section, you can adjust the Blue Primary Hue to achieve some really great effects especially when it comes to skin tones. Same does with the Split Toning Panel. One of the best effects to get a cinematic looking image is to apply a warm tone to your hightlights and a nice desaturated blue to the shadows. This will create a instant classic!
If you are wanting to create amazing effeecst for your nude and boudoir photography, check out the Shades fo Boudoir Lightroom Presets Workflow but Sleeklens. These presets are expertly designed for nude photography and will give you great effects with just one click. You will get 50 high-quality presets as well as 10 local adjustment brushes that are designed for portrait photos in mind. Check out the video below for a walkthrough of this amazing collection.
2. Connect With Your Model
It is important that you and your model are on the same page. This helps to eliminate any uncertainty as it regards to the intention and idea of the shoot. Take some time out to make them comfortable and get an idea of their personality as you would with any other model. I often find when this is done, time goes by much faster than you think and the session becomes almost effortless. Remember at the end of the day this individual is exposing them-self to you willingly and it only helps both parties once a mutual level of respect and consideration is shown. Run through the poses you have in mind and if possible show a few ideas to the model knows how to maneuver their body throughout the session.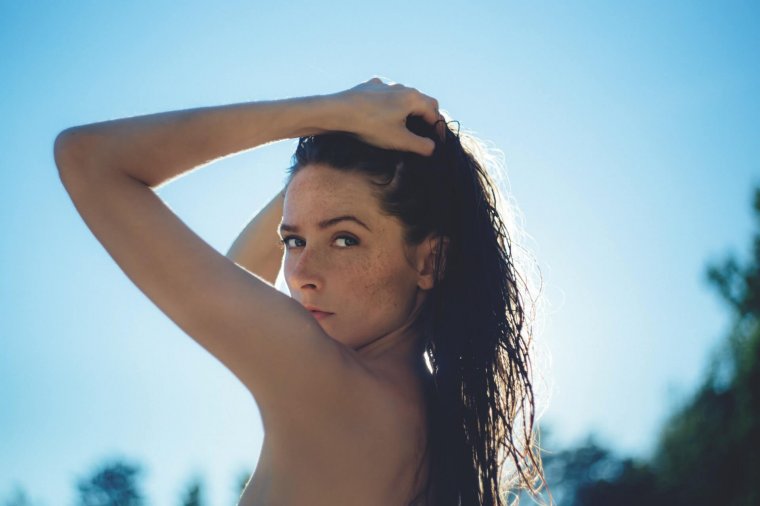 3. Make Your Model Feel Involved
Models tend to feel more appreciated and work a lot better when you share the results of a few frames you've taken. This helps them to personally establish their best angles and give them confidence in what they're doing. Plus you don't want to look like a creep who's just staring at their nudity through a lens. Communicate and help to boost their confidence as much as possible because it benefits both you and the model in the long run. Who knows, maybe the model has some ideas of their own that they would like to share and execute during the session.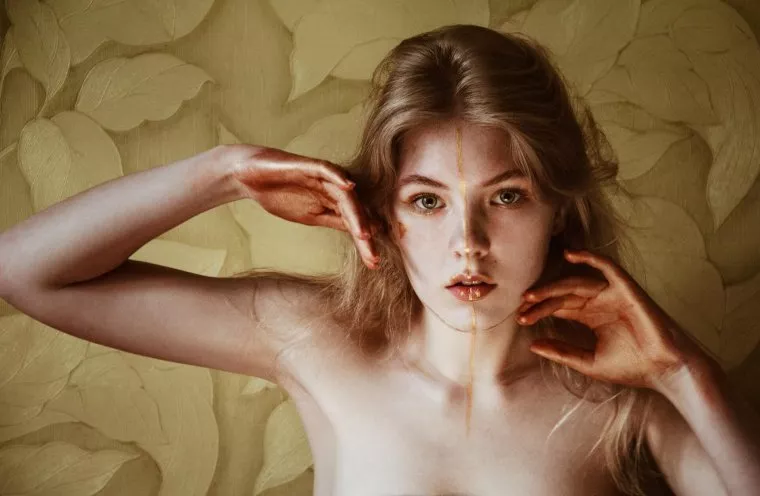 4. Never Touch the Model
Don't touch the model unless permitted to. This should be a given but often times photographers become so zoned and engulfed in the craft that we forget about a few things such as this. The moment you find yourself getting ready to go touch the model to adjust to the pose you're looking for, remember how sensitive in nature this session is. Instead of wanting to touch the model, try and mirror the poses to them or give them an example to look at them communicate with them from there.
5. Use Props
Try to use props throughout some of your shots as it often adds a lot of character to your image and gives it that extra punch to capture your viewer's attention. Anything from a curtain, table or even chair helps to get the job done. You can then center some of your poses around that for a more interesting concept.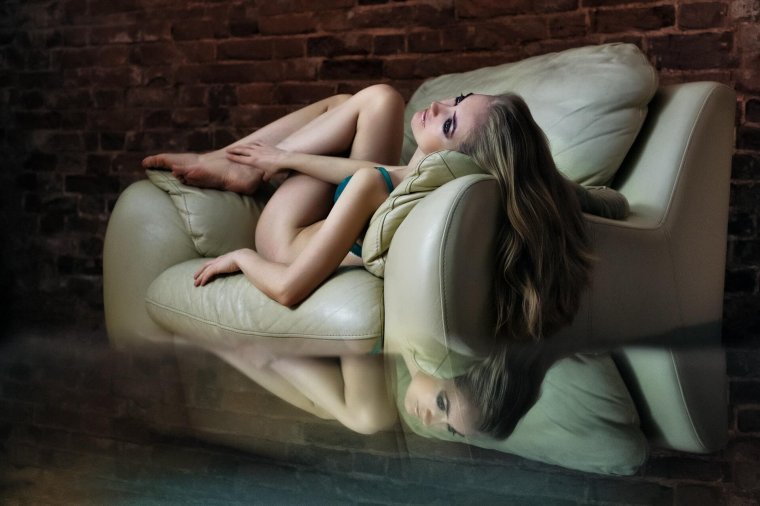 6. Cover Up
In many situations, I've found where less can be more. Your model doesn't always need to be completely nude or practically showing everything. He or she can use their hands or legs to cover a few key areas. Even an oversized shirt can come in handy to make the session a lot less raunchy and porn like and more artistic. Like I explained early, not everyone is as open-minded and artistic as you are so they probably won't see what you're trying to evoke through your images unless you make it obvious. Doing nude photography teaches you a lot more than one may think. It teaches you more about respecting and appreciating the human body as an art form and furthermore how to open the mind of others to view things like this.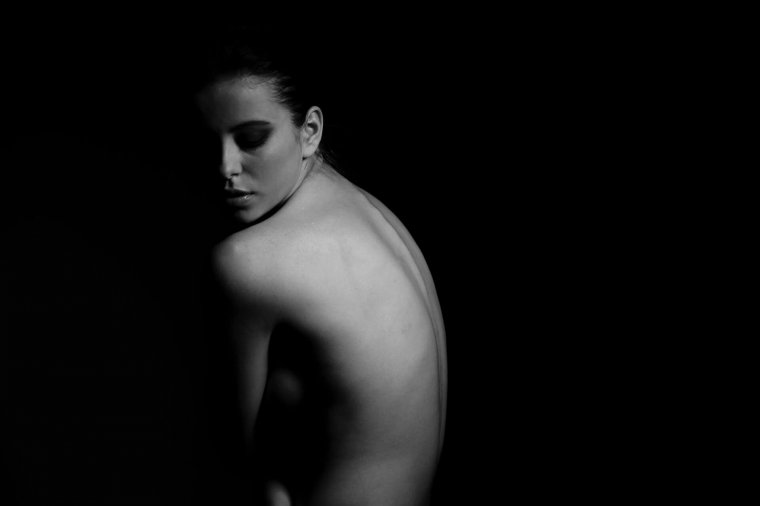 7. Anonymity
Keep your model anonymous and pose her strategically to hide her face adds mystery and also helps to tell a story. This also adds some comfort to your model as she won't be easily Identified if the image is posted on social media or printed in a portfolio.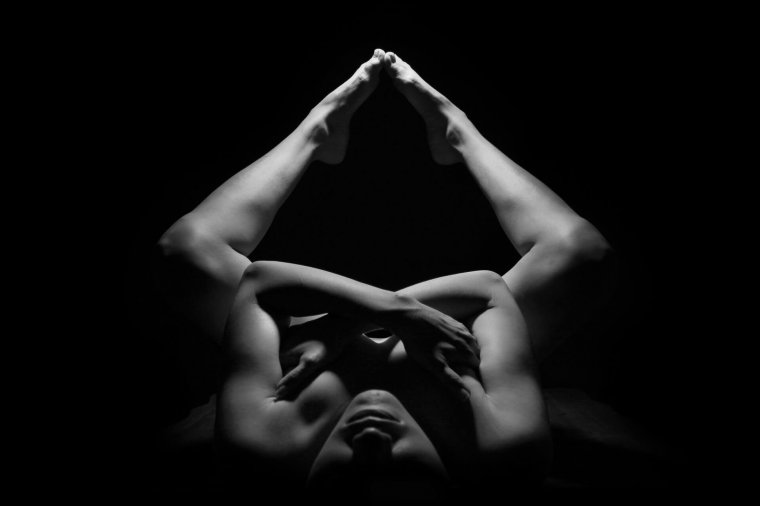 Nude photography is already such a tricky topic and if not handled carefully, can go south pretty fast and easy. Try to be as professional as possible along with showing respect and consideration to the model for taking part in such a sensitive but a rather amazing genre of photography. I do hope this article has served as a great help in executing your first nude session. Until next time, thank you for stopping by.
SaveSave
SaveSave
The following two tabs change content below.

Michael Moodie is a Freelance Photographer and Photojournalist. He Enjoys Lifestyle Photography and Traveling while doing all things creative!