iPhone 8 and iPhone 8 Plus: Reflecting on Apple's Evolution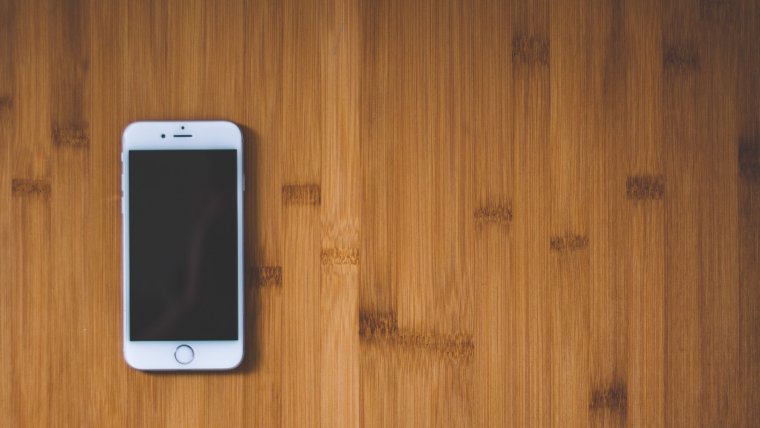 iPhone 8 and iPhone 8 Plus: Reflecting on Apple's Evolution
www.sleeklens.com
One of the most questionable aspects that have been arising so far regarding Apple is their, apparent, lack of innovation when it comes to their smartphone line. Memes all over the internet show the evolution of Apple phones as a mere stretching of the previous model, perhaps thinning it in the process, but truth to be said, Apple goes way beyond that. What we know as the iPhone is more than just a smartphone: it's a flagship, an icon for a company that regards both design and reliability for their users. Yes, it's true that Apple phones tend to be pricey in comparison to the current market of Android phones, but the whole idea backing the reason of Apple's approach to technology – the hardware being optimised by a tailored-made software – is definitely worth the investment.
As an Apple user myself, I have resisted until the very last minute to upgrade my smartphone – an iPhone 6 – for a newer model as, as far as I considered it, my iPhone 6 gave me more than what I could ask for a smartphone, even if we are talking about a phone that is about to be 3.5 years old in my ownership. Unfortunately, battery life drastically changed my plans, so an upgrade was the only viable way to solve this (yeah, for some markets, replacing your battery in your Apple phone can become as pricey as USD 300, fee I consider to be insane). Therefore, my go-to options were the iPhone 8, the iPhone 8 Plus and the newcomer iPhone X. In this guide, I'll be reviewing the iPhone 8 and iPhone 8 Plus, plus telling you which phone I managed to get and the reasons to do so.
iPhone 8: More of the same thing?
The iPhone 8 comes as an attractive option for Apple users. Though the design remains the same from the 2014 Apple iPhone 6, the upgrades in hardware are noticeable.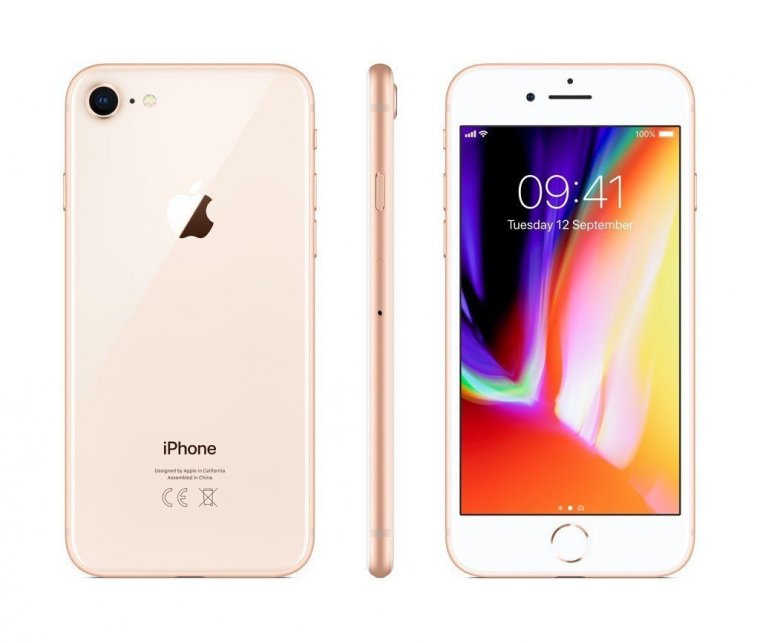 Speaking about tech details, the iPhone 8 boast the same heavy bezel finish, now replacing the aluminium finish used up until the iPhone 7 for a new rear finish made with glass – a must-have considering the move towards wireless charging, which in turn makes the handset considerably more fragile than what it used to be. Its size remains almost the same as the iPhone 7, just a tiny tad bigger, but the iPhone 7 cases work for this device as well. The glass finish also adds some weight to the unit, but not something that feels too heavy if we are honest.
The fact that this phone has taken the leap towards glass finish is a plus, but in all honesty, you will be likely running all the way to the next cell shop to get an iPhone 8 case as, yes, the rear case replacement for this unit is considerable pricey and your device won't hold up a drop from your hands while standing without suffering a considerable damage.
Whilst users may complain the iPhone 8 is merely an iPhone 7S, in fact, there are some pretty noticeable changes that one can appreciate after using it for a while. First and foremost, the minimum storage has been upgraded to 64GB. The other option to get is a 256GB – ideal for those video lovers who want to feel free of any constraint to experience life with their phones. The design has some very subtle changes – which we will review later on – and also both processor and battery differ considerably from the iPhone 7. Before dwelling on the camera or other aspects, it's time to explore how design and performance have changed for this unit in comparison with its predecessors.
Design
Though the iPhone 8 takes the prize as the rebel smartphone when it comes to design, the truth is that not many things have changed for this cellphone than the essentials to ensure wireless charging. Like we mentioned above, there's a switch to a glass rear body, which also makes the phone 0.2 mm thicker, 0.2 mm wider and 0.1 mm taller than what the iPhone 7 happens to be. You won't even notice these subtle differences, nor the extra 10 grams this device has, and you can even use your iPhone 7 case without much trouble.
Apple seems to have played with both sides of the market when it came to releasing this unit as a bezel-loving phone if we consider how close the bezeless iPhone X was released. Almost as if they were trying to point something to their users on which trend should they follow for their phones. What had happened is that users fell in love with the futuristic iPhone X, but the lack of a home button and the price increase has rendered many users to stick to what they are confident about rather than innovating.
The camera bump is still there. In fact, I noticed that it's slightly more pronounced than what my iPhone 6 used to show – probably due to the camera upgrades – but not something that reinforces the sleek glass finish on its back (Samsung has done a far much better job in that regard).


The button layout remains the same. And, for being the last model to boast a home button, users will have a hard time saying goodbye to that usage workflow if Apple decides to finally ditch it in favour of the all-clear display design that has been introduced with the iPhone X.
What doesn't feel safe about this design is how slippery the glass rear side happens to be. I have to confess I did not have any accidents (thanks lord) with my phone yet, but I immediately went to acquire both a protective glass for the screen and a silicon impact-resistant case to be on the safe side. It isn't a phone that will inspire any confidence to you, and trust me it's worse for the iPhone 8 Plus. Your local store may even offer you an extended warranty for a fee to cover any kind of accidental damage to it, so yes, these things happen.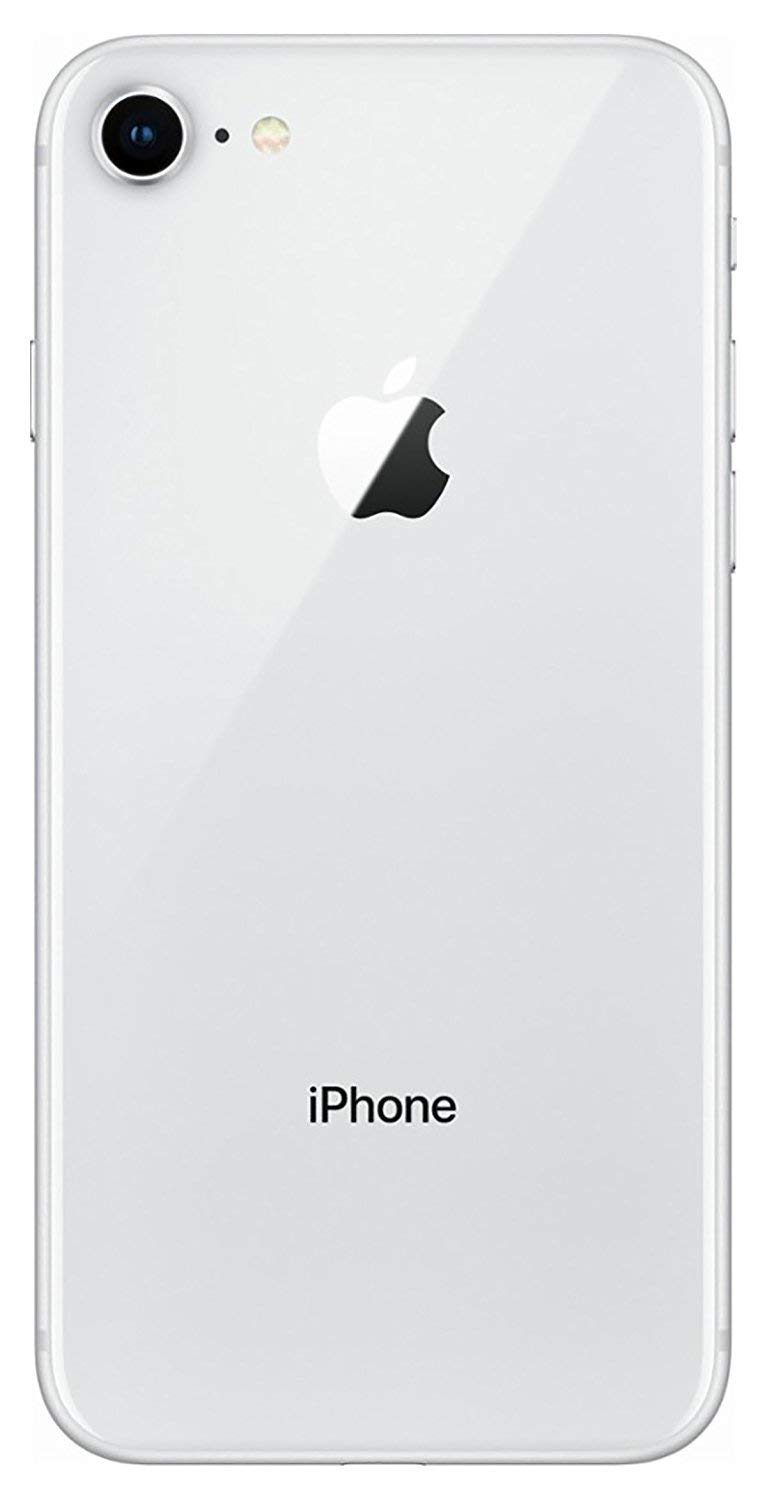 The colour options we do get for this device are the traditional Silver, and Space Gray, plus a Gold version (not rose-gold though remains somewhat peachy), and the RED version of course. Long gone are the antenna bands – hooray to that! – and there's no return of the 3.5mm headphone jack. Before you start to complain, do keep in mind that Apple now includes a Lightning-to-3.5mm adapter in the phone's box.
Display
At first glance, there's no noticeable upgrade between the iPhone 7 and the iPhone 8 as they both pair a 4.7-inch IPS display with 326ppi pixel density. The resolution remains the same at 1334x750px, way too disappointing when we see smartphones of about the same size coming up in Full HD, but the ambient lighting does help to compensate that a bit.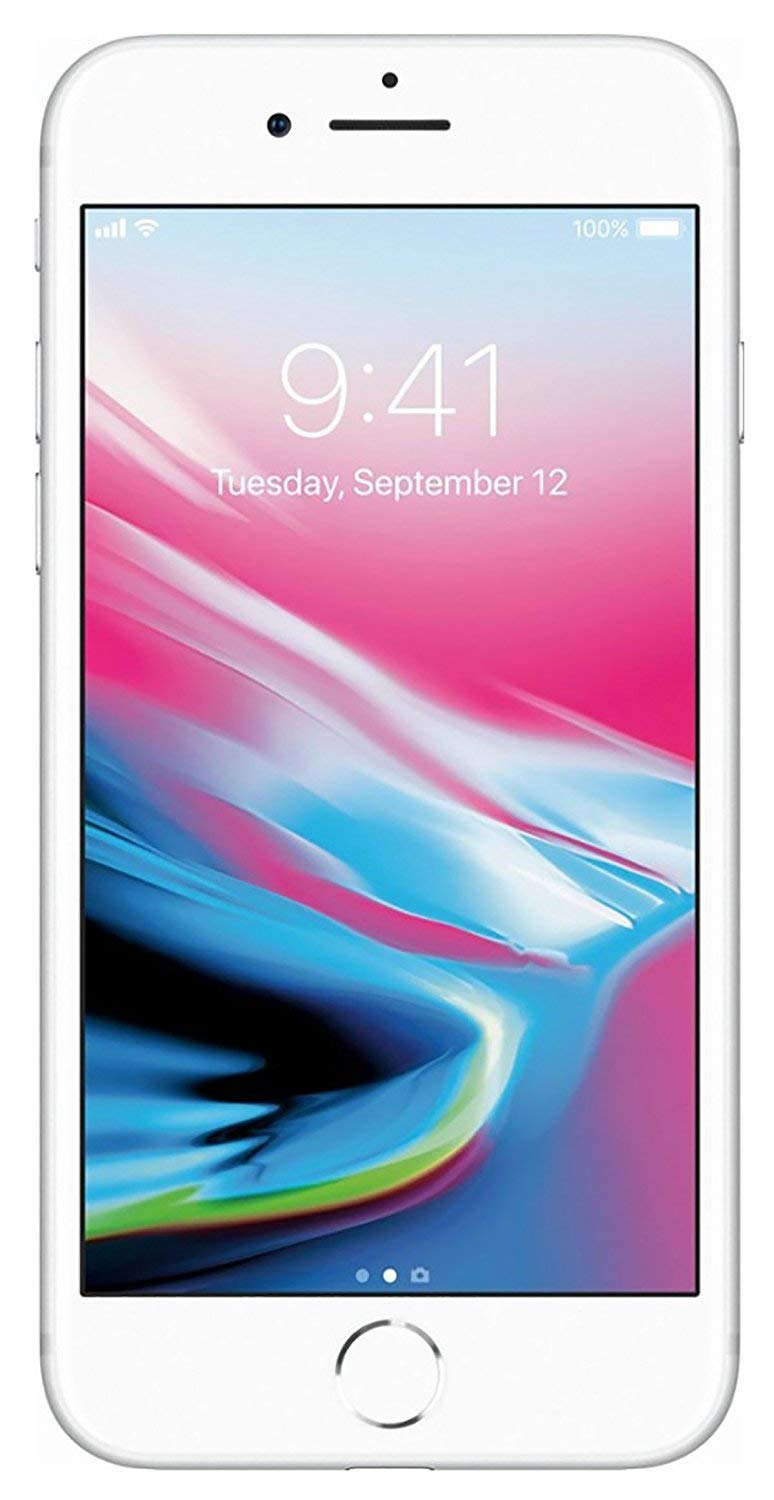 Ambient lighting can be regulated by the user, and it does help to calibrate the screen to suit the lighting conditions of the room – or outdoor place – you happen to be in. In turn, the colour and contrast improvement makes the screen look considerably better than its predecessors. This technology was introduced with the new iPad Pro and it's named TrueTone. Yet, it fails to meet the standard of a QHD+ AMOLED display used by the Samsung Galaxy S8, not to mention the 4K HDR display of the Sony Xperia XZ2 or the 4K display of the Samsung Galaxy S9.
I managed to notice that the screen activates when you move the phone towards you. That did not happen with the iPhone 6, and despite the extra battery used with that feature, it's something worth to be used.
Autonomy
One surprising aspect with the iPhone 8 is that the battery happens to be smaller than what the iPhone 7 paired; now we have an 1822 mAh battery in contrast with the 1960 mAh used by the iPhone 7. Yes, it's true that the new hexacore processor that this iPhone 8 boasts makes it more efficient in battery life, though we would have expected a bigger battery to hold up heavy usage, especially if we take in consideration that the battery is sealed with the case, so only professional service can replace it when worn out – hence the reason why I replaced my phone lol.
Under heavy usage, you can be sure that you won't need to switch to power saving mode for at least 5-6 hrs. The camera does take a lot of the battery life, and, surprisingly, apps like WhatsApp do as well. I haven't tested these iPhone 8/8 Plus devices with battery-hungry apps like Waze to give a full rapport on that, but for the light user who enjoys music streaming, some social media and casual emailing, you can certainly go through the day and get about 30% of battery life remaining by the time you go to bed.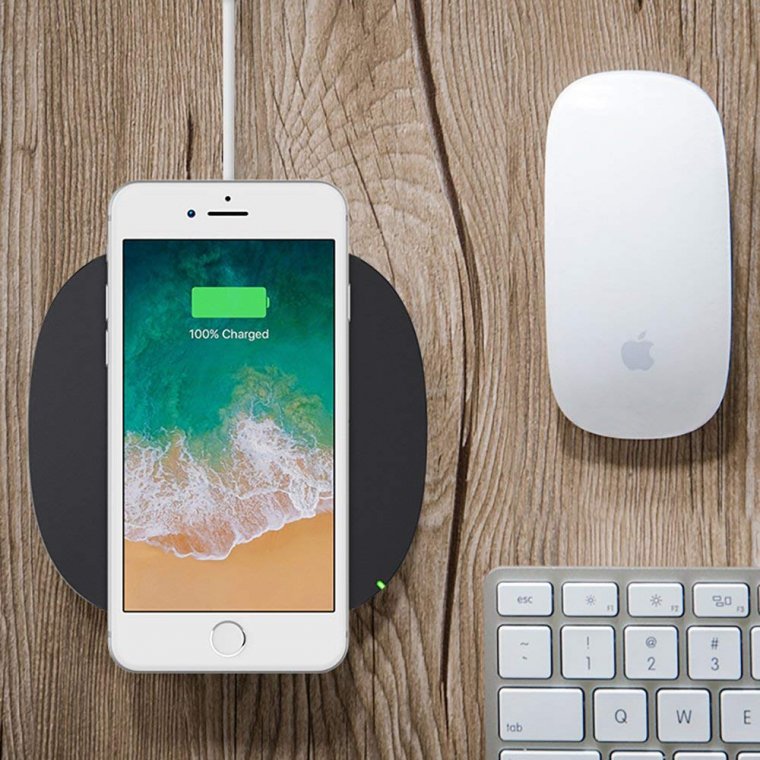 Belkin Boost Up Qi Charger for iPhone
The wireless charging was something to be expected considering the trend in the industry and also the feature to be available for the Apple Watch 3. With Qi wireless technology supported, the charging pad isn't included, but there's a huge range of models worth to be explored. Do take into consideration that for using the wireless charge you have to remove your phone case, as silicon cases do interfere with the wireless charge procedure. Though we can see many many charging pads, the ones supported by Apple (from Mophie and Belkin) will give you some extra power as they feature higher voltage than the average options available.
Camera
Once again, there's no big improvement for this device in comparison with the iPhone 7. It pairs the 12MP rear camera with f/1.8 aperture, 5x digital zoom and optical image stabilization. Live photo mode works as well, something that yet hasn't managed to convince me of the utility of it.
Where it does shine is on video recording. This iPhone 8 is compatible with 4K video recording at 60 fps, and also allows us to record slow motion videos at 240 fps in Full HD quality (whereas for the iPhone 7 it was limited to 720p).
The camera app interface isn't different at all. There are no new options, nor the front camera has been changed much whatsoever. We count with an 7MP front camera without any extra effects – all efforts on front cameras go to the iPhone X with its TrueDepth camera – but there's still room to talk about it.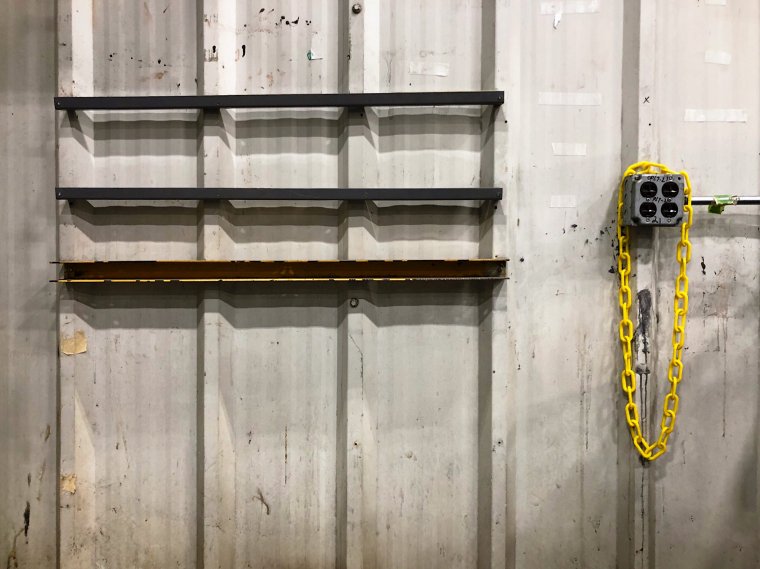 Photo courtesy of Tommy Reeves
The photos taken with this phone look vivid, punchy, with a good amount of detail and a carefully thought balance in between saturation and definition than what previous models used to show. Though Apple has restrained themselves to abuse of the deep saturation used by brands like Samsung or heavy HDR effects as with Sony, the iPhone 8 features more natural-looking photos than its competitors.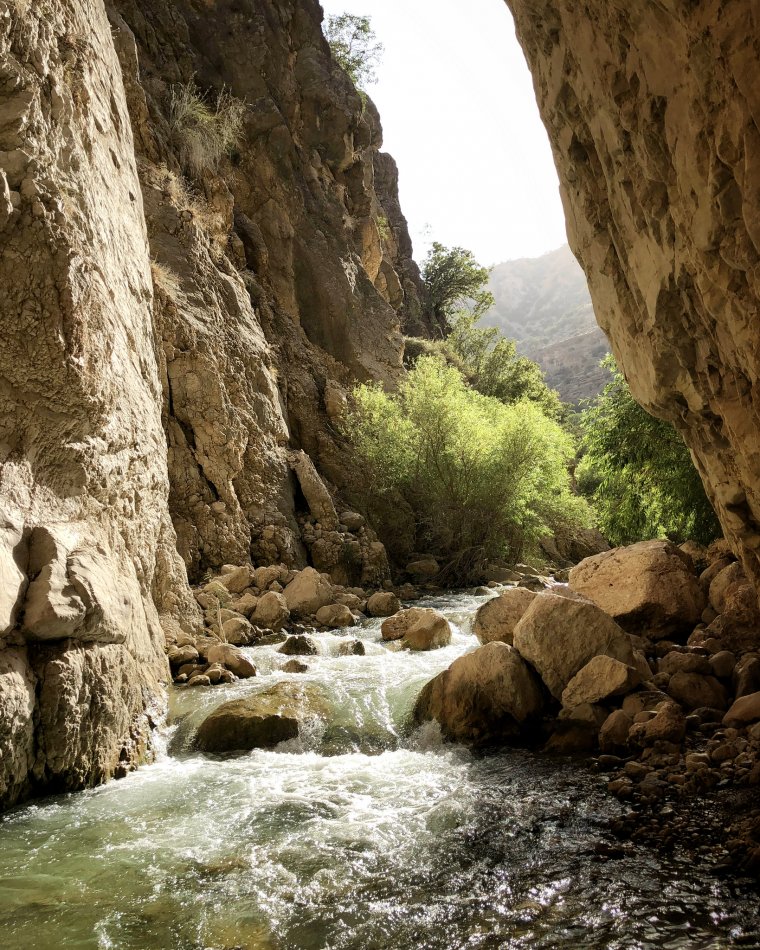 The Auto-HDR mode can be turned off if the user desires it, and also we can preserve the images taken to made up the HDR photo if we want to. It's among the many aspects that we can tweak from this phone camera.
Details can come clear sharp, and though it's no match to the iPhone 8 Plus quality, it does a superb job under daylight conditions, with a somewhat noticeable lag and subtle noise during low-light conditions. It does take its job for this phone to focus under low light conditions, but you will get used to it.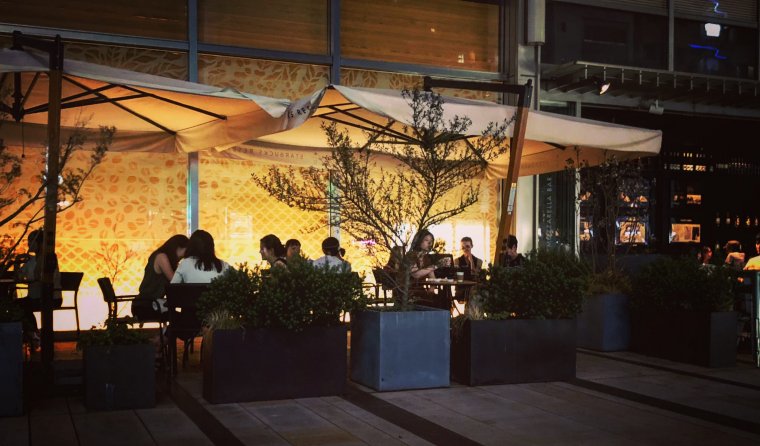 Photo courtesy of Alain Durand
Flash for this phone seems, in a personal opinion, better balanced than what we have seen with the iPhone 7, as in fact, photos do look better when using it. It's worth mentioning that, like the iPhone 7, selfies do feature a flashlight: the entire screen flashes when the flash is turned on for a more pleasing selfie experience under low light conditions. Imagine my joy as the iPhone 6 didn't have any of these features and the upgrade with the selfie camera from the 1.2MP front camera to the 7MP version of this phone.
The 4K video recording does take some storage. It's estimated to take about 400MB per minute of footage under 4K resolution, so in case you do acquire the 64GB version and happen to be travelling a lot, you can quickly run out of space. Yet when that can be solved by acquiring some extra space through the iCloud storage, it can become a nuisance as you all know how expensive roaming can turn to be. My advice would be to offload unused apps prior to travelling abroad, and remembering to download photos and videos as soon as possible.
Performance and UI Experience
The iPhone 8, 8 Plus and iPhone X all use the same A11 Bionic processor, claimed to be the most powerful processor known to date by Apple phones. They do differ, however, in RAM offer: the iPhone 8 comes with 2GB of RAM whereas the iPhone 8 Plus and iPhone X both feature 3GB of RAM. And yes, the performance difference is quite noticeable.
In case you don't fancy smartphone gaming (like me) or if you don't multitask a lot, you won't notice that much difference when it comes to usage – especially if you are upgrading from iPhone 5S or iPhone 6. There is, however, a noticeable difference when it comes to video recording, as the extra RAM prevents lag.
The processor upgrade for this phone is, perhaps, the biggest feature it can offer, as it now boasts a hexacore processor rather than the quadcore introduced with the iPhone 7, and certainly noticeable from the dual-core used with the iPhone 6. iOS 11 is the native software version for this phone, so you won't also notice any significant downgrade in battery life as it has been reported by both iPhone 6 and iPhone 7 users (and believe me, it was noticeable). There's AR support for this phone.
Stereo quality has been improved as well, with the same dual speaker used with the iPhone 7. The quality is expected to be 25% better than the iPhone 7, and if you come from previous models you will certainly love the dual speaker layout – it is powerful! Call quality is clear sharp, noticeable upgrade as well.
The iPhone 8 Plus Experience
Yes, you are right. I did manage to get an iPhone 8 Plus phone. Why choose such a significant upgrade if coming from an iPhone 6? Let me state my reasons for doing so:
The rear camera made about 80% of my decision: The iPhone 8 Plus features a dual-camera, to which I will review in detail, that is not included in the standard version of this phone.
The extra RAM, as the iPhone 8 Plus does have 1GB extra of RAM.
The battery life: the iPhone 8 Plus offers a 2675 mAh battery, quite contrasting to the 1822 mAh from the iPhone 8.
Believe it or not, the screen size. Though impressive at first glance, the iPhone 8 Plus does feel comfortable to use, and as you are extra careful with it, it is less prone to accidents as the iPhone 8 would seem – at least to me! There's a quality jump with the screen in the iPhone 8 Plus, now offering a 2436 x 1125px resolution, with a 458ppi pixel density.
Price: Originally I wanted to invest in the iPhone X. Price was a huge set off for me (for some markets, the iPhone X can be as pricey as about 2k dollars on its 256GB version), but also the whole FaceID technology didn't seem to cut in for me, not to mention the lack of the home button and how fragile does the screen look (imagine if it would break!)
So yes, I managed to get an iPhone 8 Plus and rushed to acquire the protective gear I mentioned above. It is huge in size. My first phablet phone so far and I instantly felt as if I would drop it if not careful enough. Its size difference is noticeable from the iPhone 6, which doesn't differ that much in size from the iPhone 8.
There's a lovely UI experience as the phone seems to flow between app and app. I haven't felt that experience since I upgraded from my previous phone to the iPhone 6, and yet I remember that there was a not-that-noticeable lag when switching between apps. Now, if I have any lag, I ought to blame it to the network connection 🙂

Design and colours remain the same, inheriting as much as possible from the iPhone 8 but with the Plus config, as expected. Fortunately for me, my father has an iPhone 7 Plus, so I made the instant comparison between both phones and the surprise was great. The iPhone 8 Plus beats the iPhone 7 Plus by all means. It's not just a mere update between versions but a significant change in hardware when it comes to the camera. The added RAM and improved battery life is also a blessing for users and, to be honest, my father's phone is about to be 2 years old, with a good amount of daily usage, and still lasts the entire day without needing to recharge the battery.
The iPhone 8 Plus Cameras
For the iPhone 8 Plus, we can expect an evolution from the iPhone 7 Plus cameras. The frontal camera does a better job when working under low-light conditions, using the Auto-HDR mode as well, which I fancied quite a bit and haven't turned it off yet. The camera flash for the frontal camera is faster than what I have checked for the iPhone 7 Plus, and there's a significant noise reduction as well.
Where this phone shines is when it comes to the rear camera. The powerful dual-camera config consists of a dual 12MP cameras, the first one with a wide-angle f/1.8 aperture, and the second one a telephoto with f/2.8 aperture. Optical zoom is available, and we can reach up to 10x digital zoom. The camera happens to be exactly the same as the iPhone X one except that the telephoto lens for the iPhone X is f/2.4, which means does a better job in low-light conditions.
What can I say about the camera? It is outstanding. In fact, I became truly surprised to test such a powerful camera inside a phone. The optical image stabilization did not strike me very much – the iPhone 8 Plus is one big-sized phone, which requires users to use both hands to take pictures most of the time, otherwise, results can be somewhat shaky. My current tripod did not fit the phone, nor the selfie stick so, later on, I plan to include an update on how does it behave with one.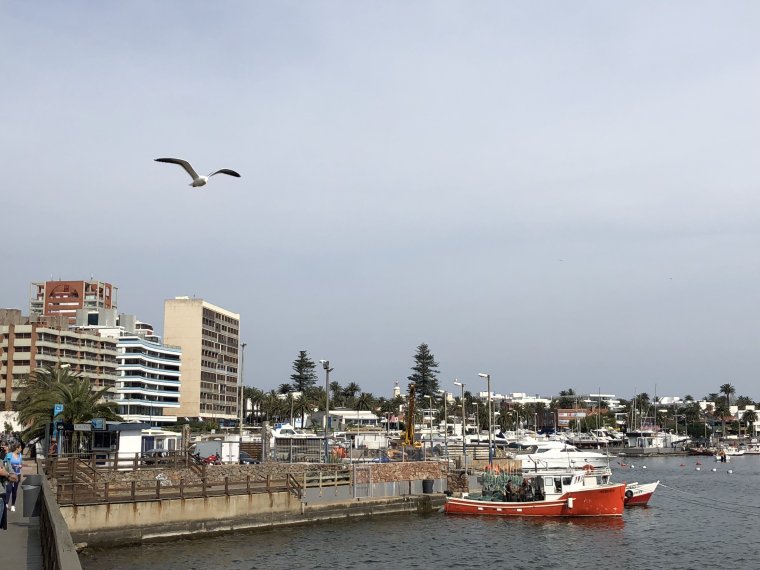 One cool feature introduced with this phone is the Portrait mode – which has a somewhat beta version in the iPhone 7 Plus, but nowhere as powerful as this one. The portrait mode allows the users to create clear sharp portraits, with a soft blurry background and beautiful bokeh effects. That, with the added value of the Portrait Lighting options, which allow you to pick from Natural Light, Studio Light, Contour Light, Stage Light (it turns everything around the subject to be black), and Stage Light Mono. This Portrait Mode is amazing. To be honest, I instantly regretted not picking the iPhone X as I suspected such feature would be available for that phone's frontal camera – it isn't for the iPhone 8 Plus. Though we can take selfies with the rear camera – with practice of course! – it is worth to be mentioned that the Portrait Mode applies a zoom to the photo, and it warns users to position themselves about 2.5m from the subject for accurate results.
I managed to test this Portrait Mode multiple times, and for macro photography it does wonders!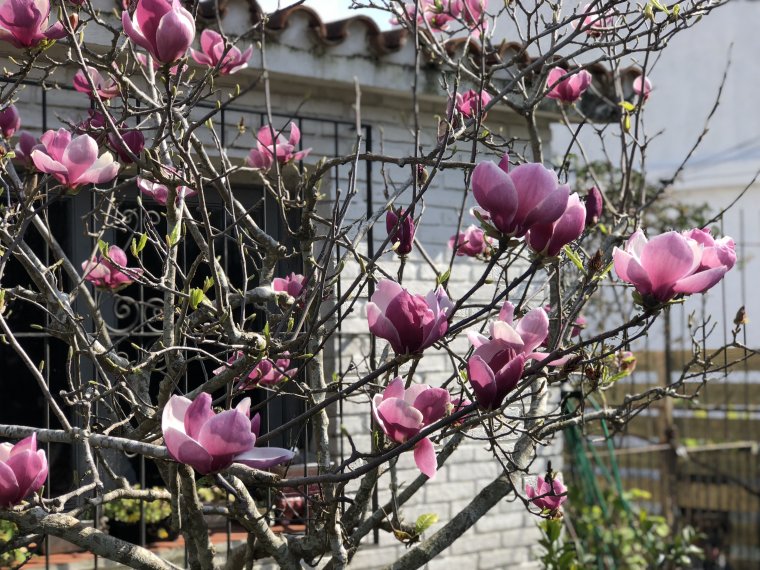 Other than that, the extra features this model has on video recording are mere options to be tested when performing footages, as the Loop mode. In general, there aren't differences between the iPhone 8 and the iPhone 8 Plus for video recording.
Another thing worth to be mentioned is that zoom remains to be improved for the iPhone 8/iPhone 8 Plus. The digital zoom isn't convincing at all, whereas the optical zoom does a fair decent job.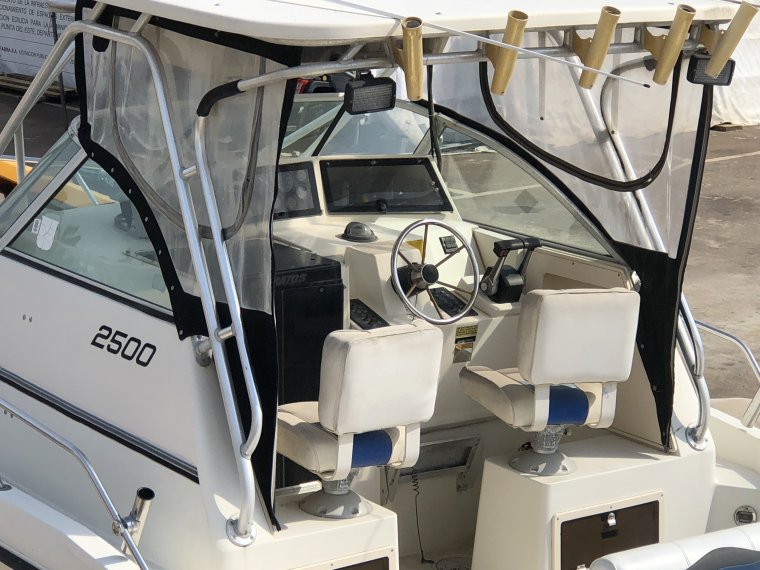 The Downsides
Of course, there's room for improvement for these phones, but which are potential downsides for them? Time to explore these flaws!
Both the iPhone 8 and iPhone 8 Plus seem fragile to the average user, especially the iPhone 8 Plus. It's extremely advisable to get a protective case and a tempered glass at the moment of purchase as like expected, replacement parts can be quite costly, not to mention that only authorised Apple service should do the fixes.
The battery for the iPhone 8 remains unimpressive. One can expect a bigger-sized battery if following the trend set up by both Sony and Samsung with their flagship phones.
This may come as a user complaint, but seriously Apple, why do we have to go to Settings, then Camera to finally be able to tweak-in basic camera options? Wouldn't it be nice to offer a comfortable button during an upcoming iOS update?
Though RAW shooting is supported for both models of this phone, you won't be able to access it through the native camera app. As surprising as this may seem, you need to get paid apps like ProCamera or Manual to be able to shoot in RAW.
iPhone 8, iPhone 8 Plus, which one should I pick?
In case you are still debating on which model you should get, here are some quick comments that can help you decide.
If you are looking for budget-options: Pick the iPhone 8, no questions asked.
What if you crave power? The iPhone 8 Plus comes as the obvious option, and in comparison with the iPhone X there's no difference between both models.
You are looking for a high-end camera: Here this depends on how much of a selfie fan you happen to be, and if you can live without the home button. The iPhone X beats both these phones on what photo quality respects for its frontal camera, and also for its better battery management. Take into consideration the, at least, $200 price difference between the Apple iPhone 8 Plus 5.5 and the iPhone X.
We hope you have liked this detailed review about the current Apple's flagships and see you next time for more gear reviews!
The following two tabs change content below.


Pia Lopez is a self-taught photographer, architecture student and ArchViz artist. As Editor in Chief of Sleeklens.com, technology and art are two of her passions, which take active part in her professional training. Being an authentic Montevidean, travelling is daily routine; enjoying both the green meadows and urban surroundings as well as the beautiful beaches that are so characteristic in Uruguay's landscape.