How to work with A Winter's Tale – Using Snow presets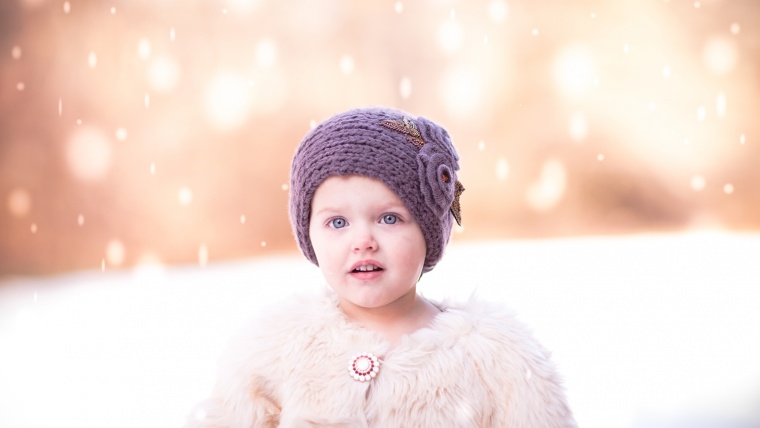 How to work with A Winter's Tale – Using Snow presets
www.sleeklens.com
Today we have a short tutorial to go along with our video about how to use the different snow presets which are included in "A Winter's Tale" for Adobe Lightroom, to really enhance your winter photographs with nice snow effects. With this workflow, we can create some finished work that really captures the effects which most of us envision when we think about the winter season, unless of course you happen to live on a tropical island.
Let's get right into it with our first photograph of a little girl in front of a snowy background. Before we add any snow, we are going to apply an All in One preset. For this photo we will go with All in One – Bright & Shine. After we apply this, we will tweak it a little by going over to the panel and turning down the highlights some.
Now, let's scroll down through our "A Winter's Tale" snow effect presets. You will notice that there are Horizontal and Vertical effects which are applied based on the orientation of your photograph. For this photo we are going to use Horizontal – Snowflakes #4. Although this snowfall effect isn't meant to look real, it definitely adds something to the photograph, especially if you are looking for a nice effect for an image that will go on a Christmas or holiday card.
After applying the snow preset, the snow effect will some of the dodge spots right on the subject's face, but that is something that we can fix pretty easily. To tweak this, we will click on the Radial Filter which show all of the spots where the "snow flakes" appear. With those visible, all we have to do is delete them from the all of the areas where we don't want them. Once we have removed the spots that were obstructing our subject's face, we can look at our finished image. We have added a nice magical effect of snow falling around the little girl in the photograph, a scene which comes to mind when we think about the winter season.
Now we are going to edit a second photograph that we have, this time of a boy standing in what looks like snowy field with a tree line in the background. We are going to start this one out the Lime & Mint All in One preset. Although this tutorial is all about the snow effect, we want to try some of the other presets in addition to the snow effects to show what you can really achieve with this workflow.
Speaking of snow effects, let's get back to that and apply Horizontal – Blizzard #1 which is one of the Let it Snow presets. Once we apply this snow preset, we will go into the radial filter and delete the spots from the areas where we don't want them to be. Make sure not to over do it with the deleting, we don't want to have a ring around the subject where there is an obvious separation from the snow effect that has been applied. The idea is to make it look as naturally placed as possible.
In our end result we have added some nice snowy surroundings to the photo, giving that true winter feel like the previous photograph.
Let's continue on to our third and final photograph that we are going to edit in this tutorial, this time of a woman standing in a clearing with snow on the ground and a few trees in the background. This one will be a very quick but effective edit. we are going get right into it and start by applying the Let it Snow – Horizontal – Snow #3 preset. Just like we did with the previous photos, we will have to use the radial filter to delete the snow spots that are in places where we don't want them. We only needed to delete a few this time. That was a really quick edit.
We can see from the three photographs that we have just finished editing, just how quickly and easily we can enhance a winter image. We can add the effect of light or heavy falling snow, as well as a hazy or pure atmosphere. It is easy to overdo it with the snowfall effects, however with a little bit of practice to gain the right touch, you can create some really great winter or holiday scenes to share with friends loved ones or even customers, if photography is your trade.
The following two tabs change content below.


Brian, formerly a member of the corporate world, is now a writer living in Europe, covering different topics regarding life, art and photography.