How to Take Self-Portraits That Look Spontaneous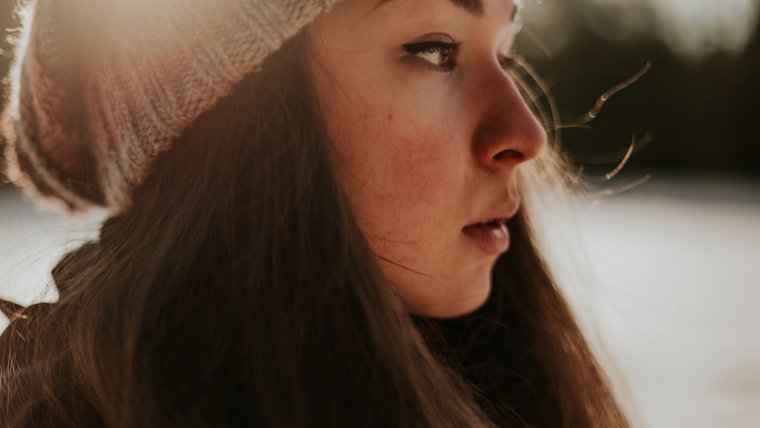 How to Take Self-Portraits That Look Spontaneous
www.sleeklens.com
Spontaneous portraits effortlessly capture raw human emotions. Because of this, it's difficult to associate them with self-portraiture.
As a self-portrait photographer, you're usually aware of the camera. As both the photographer and model, you have an idea of the emotions you want to document and the way you want to look. This awareness is the complete opposite of spontaneity. Or is it?
Spontaneous self-portraits are a genre of their own. It's possible to take photos of yourself in which you're genuinely unaware of the camera. It's also possible to express yourself so naturally, that viewers won't believe you took a photo of yourself.
With the help of music, new locations, films, and hobbies, you'll be able to take photos that look both spontaneous and genuine. Here are tips on how you can achieve this.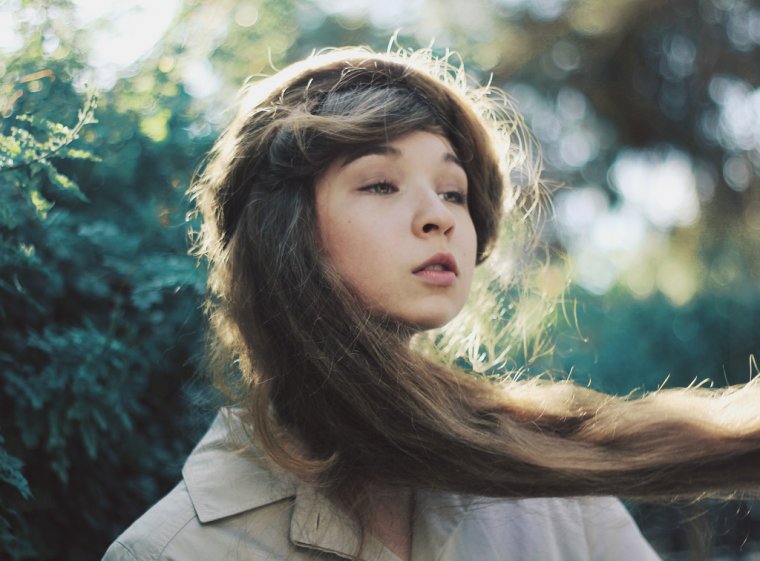 Listen to Your Favourite Songs
We all love music. It lifts our spirits, comforts us on bad days, and gives us creative ideas. Why not let it help you during a photo shoot, too?
Create a playlist that makes you feel empowered, happy, dreamy, excited or anything else you can imagine. Your favorite songs will make your photoshoots more fun, give you more confidence, or even inspire you to dance! Make the most of this energy as you take photographs. Move, laugh, sing, and just be yourself.
Music will also give you room to experiment. You might get so carried away that you'll forget the camera's presence! This will result in beautiful and spontaneous self-portraits.

Take Photos in a New Place
New surroundings can refresh your creativity and distract you from any modeling tension you might have. The more places you explore, the easier it will be to look natural in your photographs.
To take spontaneous outdoor portraits, take the time to admire your surroundings. Look at things you like while pressing the shutter. This will create the illusion of spontaneity. It will also take your mind off poses, expressions, and angles.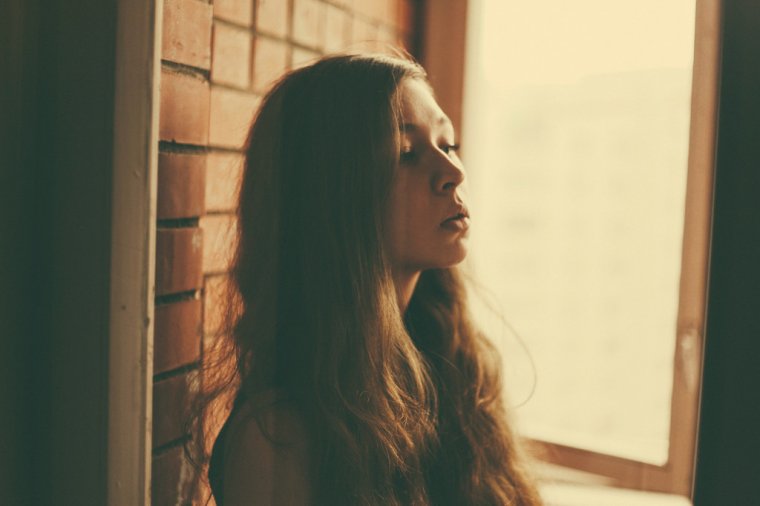 Create a Collection of Movie Stills
Actors are experts at looking natural in front of a camera, so take the time to observe them. Instead of simply watching films, take screenshots every time you come across a beautiful scene. Alternatively, you can simply research movie stills and select your favorite ones. Either way, you'll have access to millions of helpful visual references that will teach you the art of spontaneity.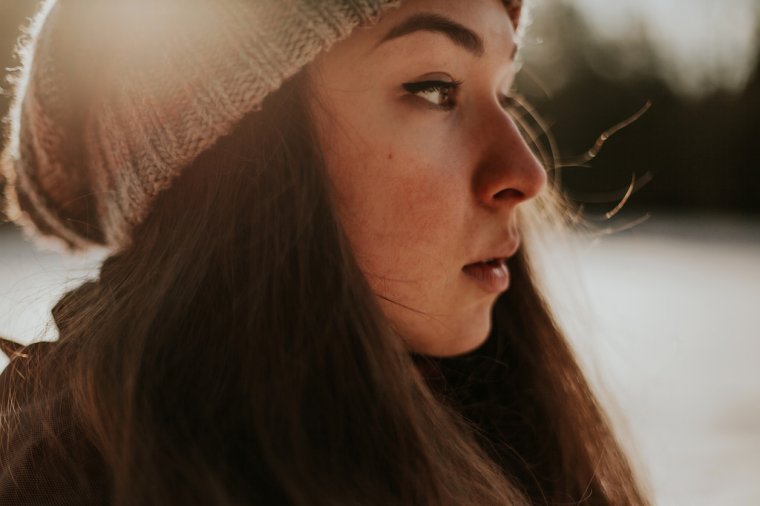 Avoid Eye Contact
Spontaneity implies an unawareness of the camera, so don't look into your lens all the time.
Use your visual references to get new posing ideas. Experiment with different angles, expressions, and perspectives. Look into the distance, close your eyes, talk to someone, etc. This will give you lots of room to look as genuine as possible.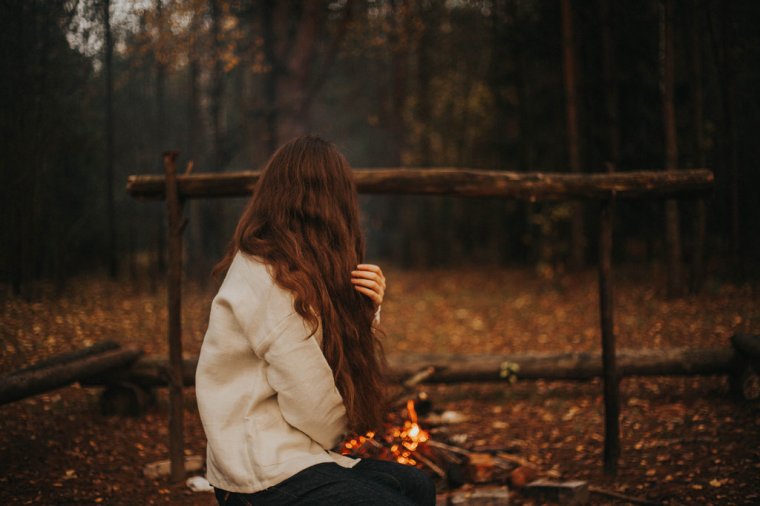 Do Something You Love
If you can't fake spontaneity, then embrace it by distracting yourself.
One of the easiest ways to get lost in your own world is to work on something you love. If you enjoy drawing, take photos of yourself working on a new sketch. If you enjoy spending time with your loved ones, photograph yourselves playing a game. Even though you'll be in charge of taking the photos, you'll enjoy yourself so much that posing won't matter at all.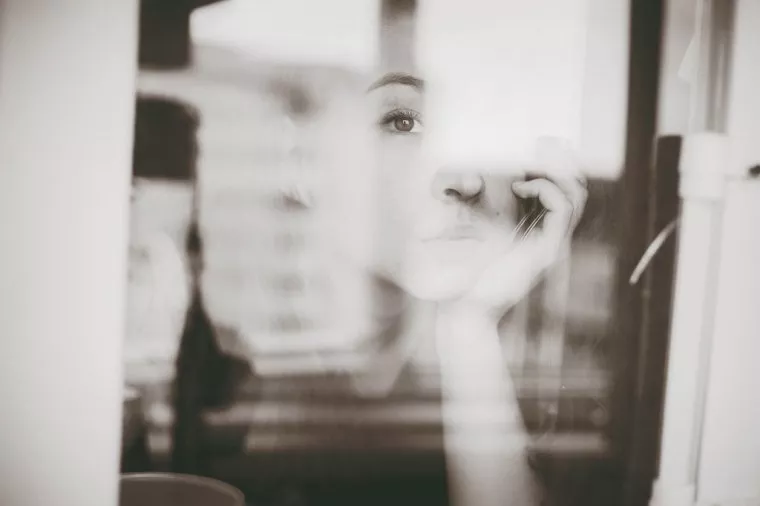 Once you get the hang of these techniques (and trust me, you'll master them quickly), you'll become an expert at taking spontaneous self-portraits. You'll also get better at feeling comfortable in your own skin, enjoying your photoshoots, and finding inspiration in the most unusual places.
Start now. Play your favorite songs, go for a walk, and watch a great film. There's no limit to what you can do when it comes to self-portraiture, so be as fearless as you want. Before you know it, you'll be thriving in your unique world of creativity.
SaveSave
The following two tabs change content below.


I'm an admirer of nature, a photographer, and a curious reader. Writing about photography and helping others improve is a growing passion of mine. My constant wish is to inspire others to be creatively fearless and endlessly curious. "Always dream bigger is my advice to you, because you can have whatever your heart desires" - Ashley Graham