How to Take Amazing Winter Portraits: Indoors and Outdoors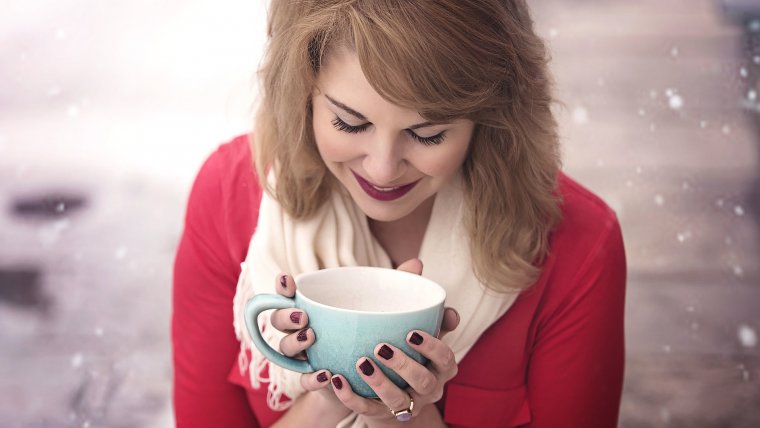 How to Take Amazing Winter Portraits: Indoors and Outdoors
www.sleeklens.com
Winter is a beautiful time of the year – especially if it snows in your region. Children especially love to play in the snow. The young child inside all of us does too! Not only does the snow change how the ground looks, but also the trees, buildings, and the whole landscape in general. This means that it's possible to capture amazing winter portraits that are completely unique and breathtaking. The challenge is being able to capture this beauty with a subject in front of the camera. Let's consider some tips for shooting during this season:
Shooting indoors
Dressing for the weather
Winter costumes
Interact with the Environment
Adding color
Shooting Indoors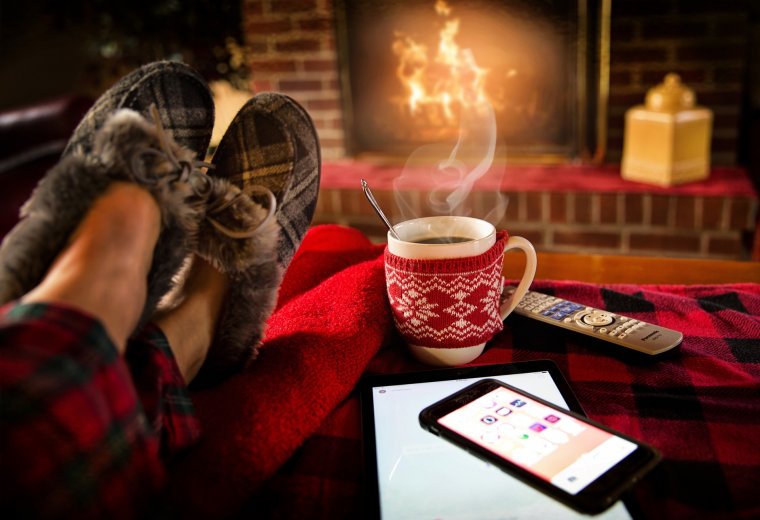 What do you think of when you hear the word "winter"? We think not only think of snow and the cold, but also of hot chocolate, a fireplace, and maybe certain holidays that occur during that time of the year. Taking photos indoors is a great way to capture the atmosphere of winter without having to sacrifice the comfort of going outdoors into the cold. By setting up the scene with "winter" props, you can still get the feel of winter without even having to go outside and face the cold. Shooting indoors also gives the subject a lot more flexibility with outfits, since they won't need to have to wear a winter coat.
Dressing for the Weather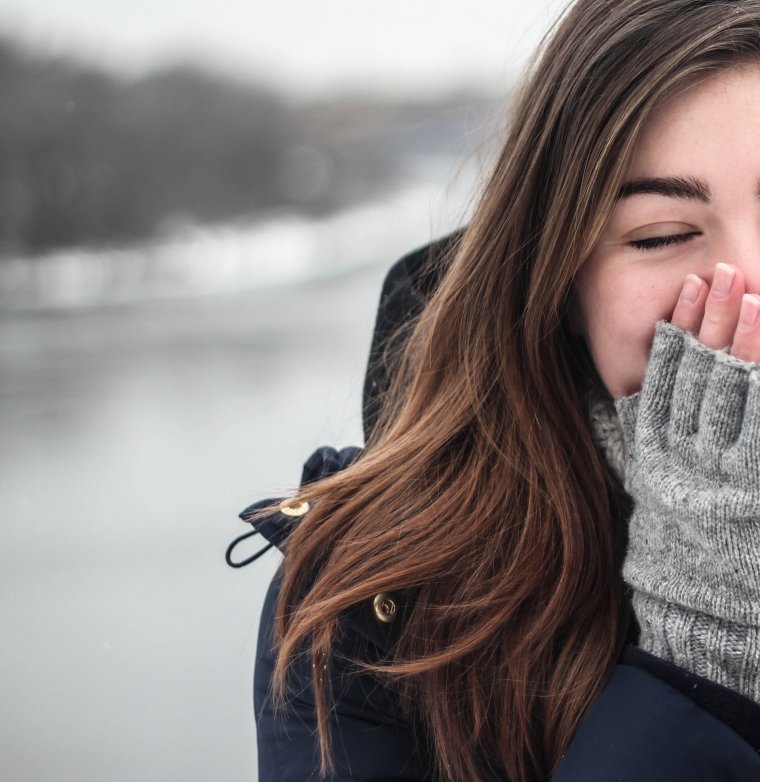 An important aspect of winter photo shoots is staying warm. Cold, shaky hands are a photographer's worst nightmare. To prevent this, the photographer should wear light gloves that keep his hands warm while still enabling him to access the camera's controls without any issues. They should also keep themselves warm with a jacket and scarf. In these instances, a camera vest comes in handy. Remember to also remind the subject to prepare properly for the weather by dressing up in layers, covering up with gloves and a scarf. Wearing boots is also a good idea to keep the feet warm and dry. Dressing for the weather can actually be taken advantage of for the better. By layering well with complementary colors, the subject can look great during the photo shoot while still staying warm.
Winter Costumes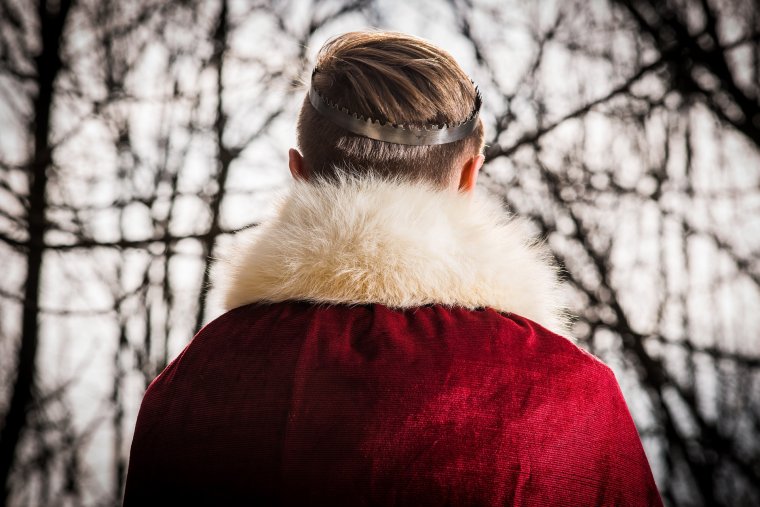 A fun way to take advantage of the winter season is by dressing up. Some costumes are more suited for the winter season, such as festive or snow-themed costumes. This is especially fun with outgoing subjects who are not afraid to play the part of their character.
Interact with the Environment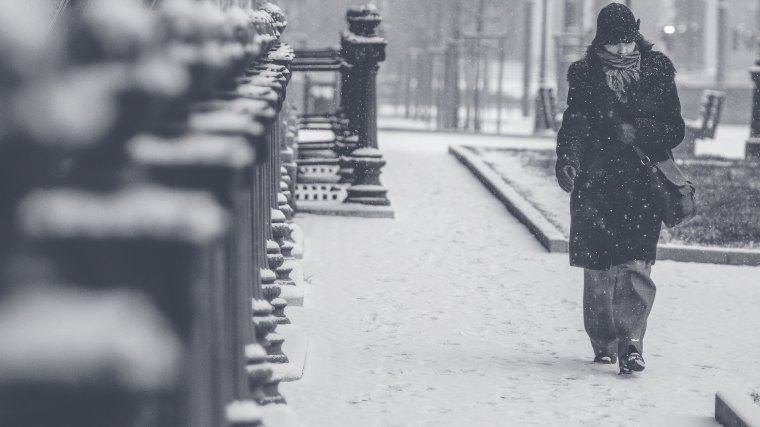 Snow has some very interesting properties. Snow retains footprints and sticks to surfaces, while each snowflake is unique. By taking pictures of your subject interacting with the snow, you can create some amazing winter portraits. One option is to have your subject walk along a snowy path. This creates a calm scene that puts emphasis on the snow and surrounding elements. The mood and feel for the environment are one of quiet beauty. It helps build a timeless background element into your photo.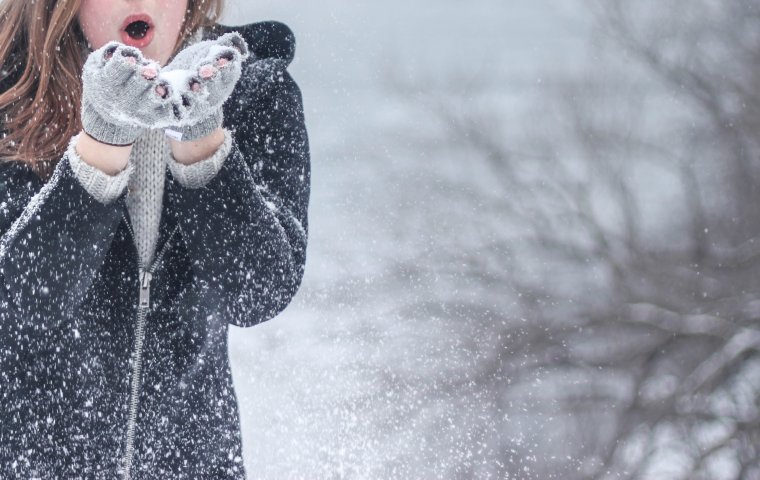 Falling snow is as beautiful as blowing snow. People naturally love to play in the snow and marvel in awe at it. Why not capture that awe on camera by taking a more candid approach? Tell your subject to just have fun, and wait a few minutes. They'll be naturally inclined to pick up the snow and blow on it, make snowballs, or make a snowman. Take some shots of them as they are in a relaxed and happy mood.
Adding Color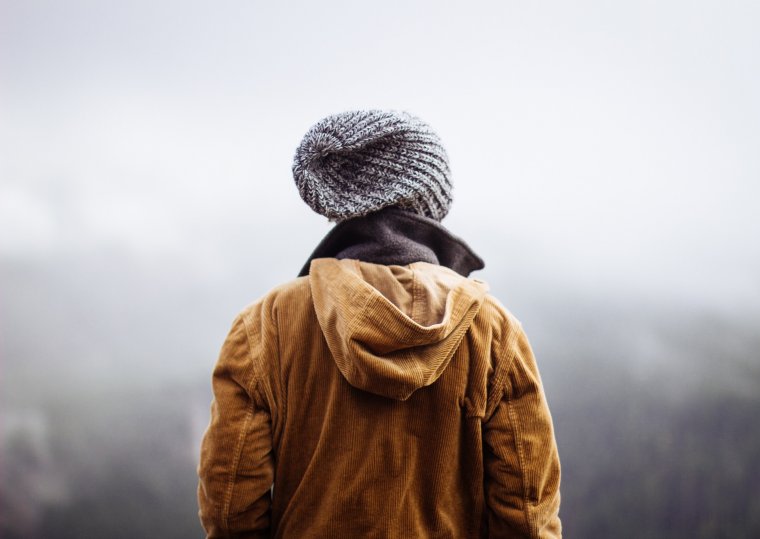 The background in winter portraits can be very dull and colorless. To counteract this, look for sun breaks during the winter season and place your subject in those areas. You can also have the subject wear colorful clothing and increase the color saturation in post-production. Increasing saturation helps keep the viewer's interest and attention on the subject in the photo. It's helpful to include a good balance of color in your photos. Although, it is important to note that over-saturation should be avoided. You can tell when a photo is over-saturated when you look at it and your eyes start jumping from bright spot to bright spot in the photo. Over-saturation can lead to chaos in the composition, so it should be avoided at all costs.
Happy shooting!
The following two tabs change content below.

Jonathan Ma is a freelance writer and professional photographer. He grew up in the beautiful Pacific Northwest of the United States. The natural beauty that surrounds this area has helped him to learn to appreciate art and photography. Jonathan's favorite styles of photography are nature and sports photography. He enjoys learning and teaching others what he knows.