How to Smooth Eye Wrinkles in Photoshop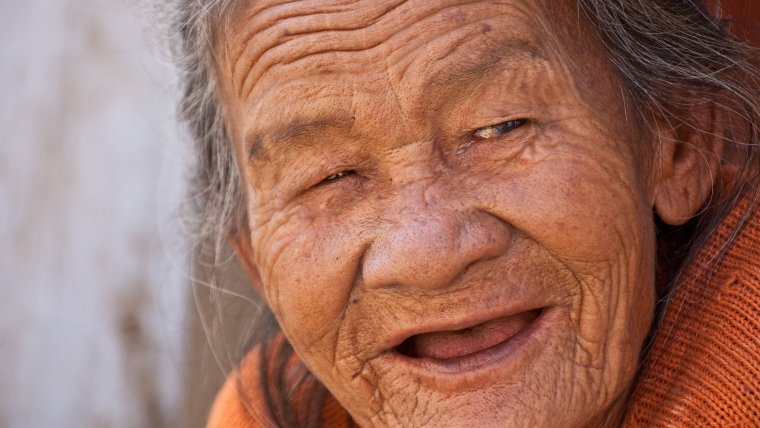 How to Smooth Eye Wrinkles in Photoshop
www.sleeklens.com
Hi all today with our Photoshop Tutorial we're going to look at how to remove crows feet wrinkles.
So check out the Image I'm going to be using for today.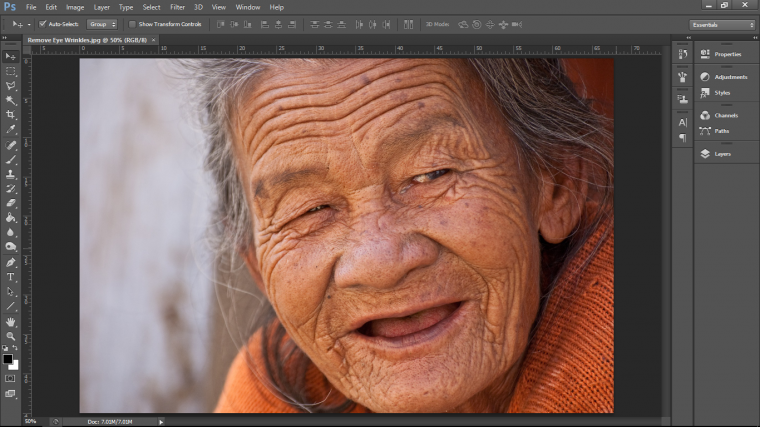 Ok so I went super senior with my image for today but you don't have to, just a few eye wrinkles will be just fine.
With this type of retouching and just retouching in general people tend to get it somewhat wrong, the trick to good retouching is not to completely remove things unless it's things like little spots or whatever but so semi remove them, our aim in retouching is to have the final image look real and not like it is made of plastic, so if you keep that rule of thumb you will be getting good results from the word go.
The Tools that we will be using today is the Healing Brush Tool and a little thing called the fade command!
So let's get started.
The first thing that I'm going to do is to create a new layer, you do this by going to 'Layer-New – Layer'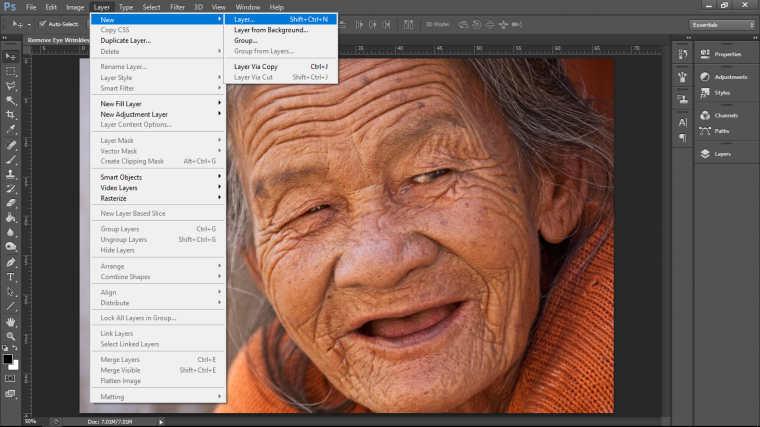 Next, we'll grab our Spot Healing Brush Tool
You can also use the Healing Brush Tool if you already know how to use it if not then the Spot Healing Brush Tool will do just fine.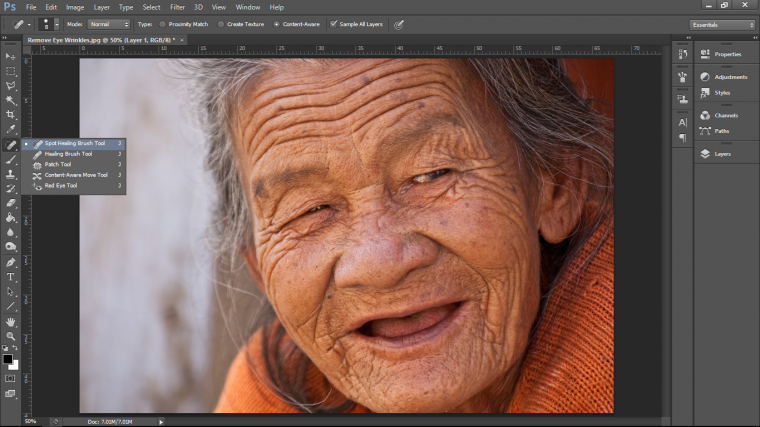 When you have this activated what you want to look at the top menu and make sure that you have it set to Content-Aware and Sample All Areas.
Content-aware will allow Photoshop to do it's best to match the area up.
Sample All Areas will allow you to paint on to your new empty layer with whats below it, if you don't have this activated you will not see any results.
Ok so let's do one to test this out, find yourself a wrinkle and click at one end of it and drag to the other before releasing your mouse button.
If you have to change the size of your Brush you can use the bracket keys on the keyboard.
You may also have to go over an area a couple of times and try to get your brush roughly just a little bit bigger than the wrinkle.

Cool, so we should have a little of that done, now that we do let's take a look at the Fade Option.
You will find this option in Edit
Look down a few and you will see where it says 'Fade Spot Healing Brush'
You can also use the keyboard shortcut 'Shift + Ctrl + F'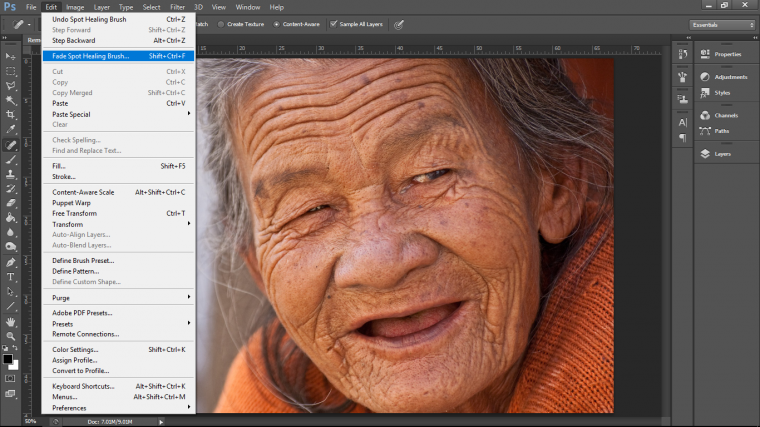 A little pop-up box should have now appeared with a slider at 100%.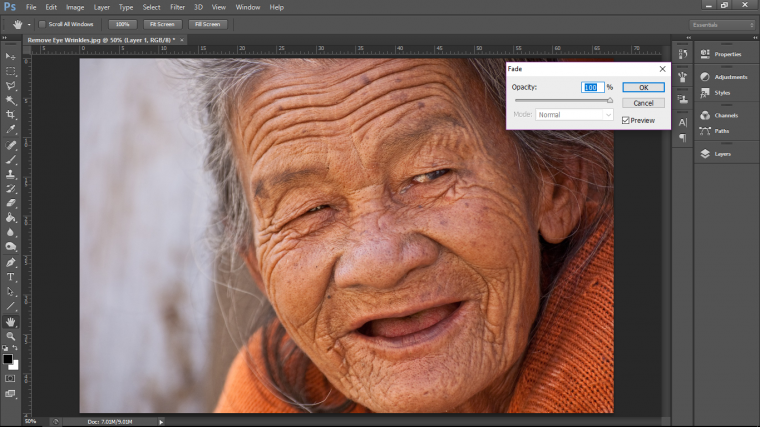 Click and drag that little slider down and up so you will see what changes it will make, you will notice that the area either becomes more or less visible and you play around with the slider.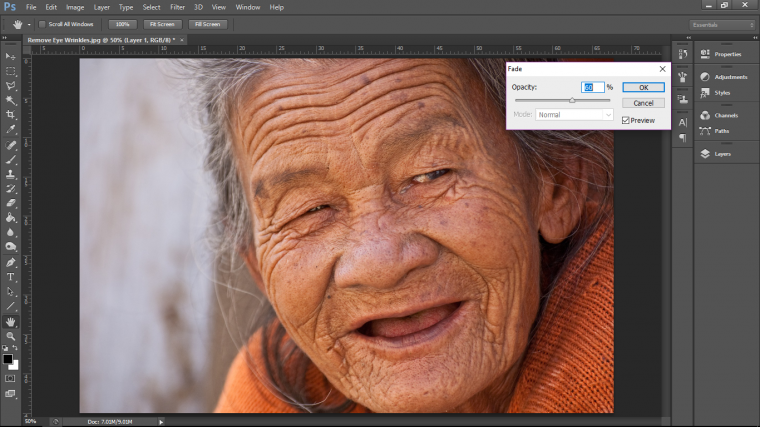 So the difference here is that is you were to just fade the entire layer it would do this for everything at once, now in some cases this will work fine, but in other cases you are going to have different areas deeper or shallower than the other, so by using the Fade option you are able to control every single brush stroke that you do every time you do it.
Real-time editing in other words.
I'm going to leave mine at 60% at the minute and move on a little bit more.
Just a quick note, if you do anything you don't like you can just hit Ctrl Z on your keyboard to take a step back and erase the mistake.
Btw you do not have to get this perfect first time around and I'll show you why in a little bit.
Let's get to work…
So it's a few minutes later and I suspect that you are pretty far along and pretty much finished up.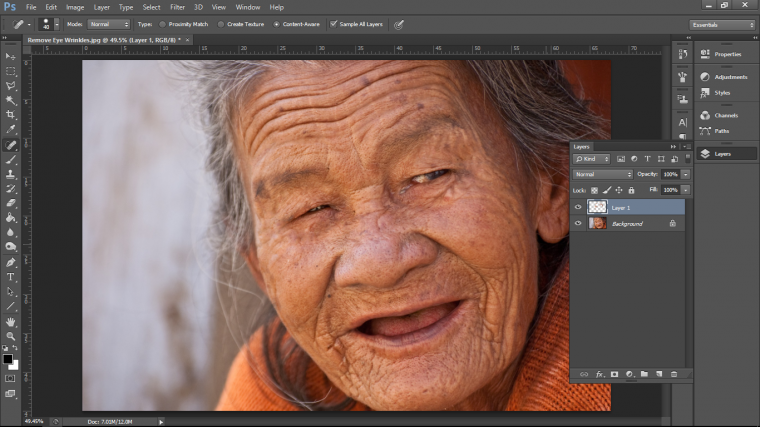 Ok so what happens then if you look at you image the first time around not saying that you have to do several sessions here but our first quick going over.
So you look at the certain little bit you think, "mmm! I probably could have made that bit a little softer"
Well, what you do is you grab your Eraser Tool and drop the opacity to about 10%, then just keep clicking over the area until you are happy with it.
And there we have it, all done.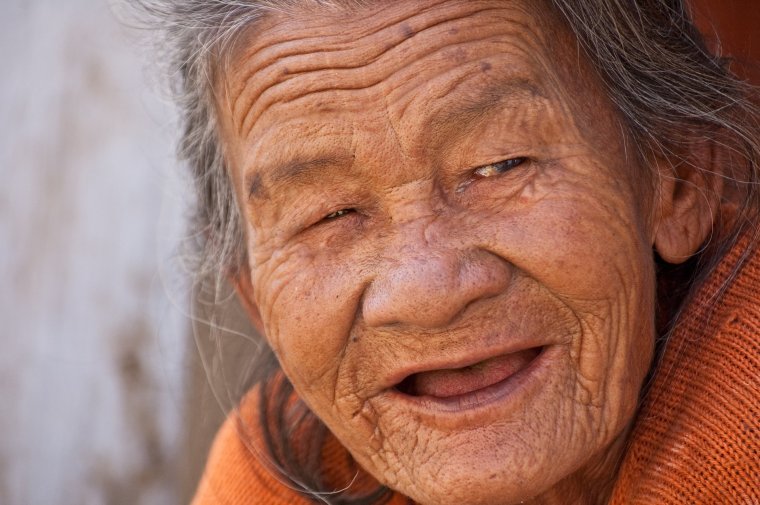 SaveSave
The following two tabs change content below.


Graduated from college in 2002 with a degree in Art & Design, I started exploring my way in Graphic Design and Professional Post Production. Full-time freelancer since 2011.