How to Properly Backup Your Data With an External Hard Drive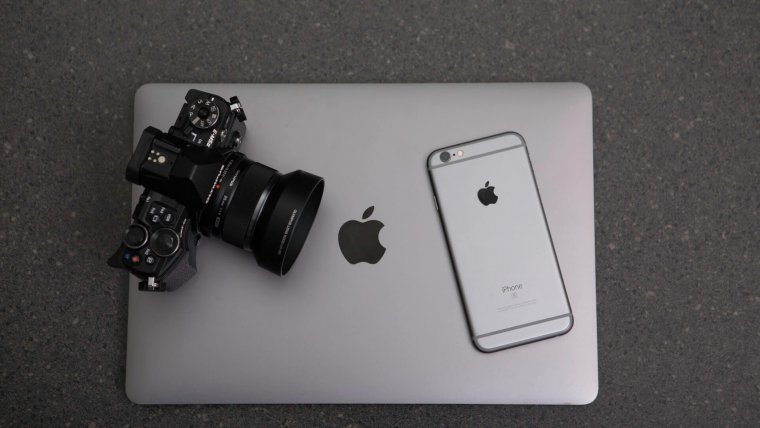 How to Properly Backup Your Data With an External Hard Drive
www.sleeklens.com
As photographers, these days, one of our major concerns is to define the final outcome of the work we produce. Either via printing files, sharing them through social media platforms or build a digital portfolio, these outcome mediums share one aspect: the success of this outcome depends, entirely, on how we manage the storage of our digital files that come straight from the camera.
By saying that I'm not referring to the eternal discussion on how much post-production work should we do to an image but how to store the pictures after they are ready to be released as, like we all know, accidents are prone to happen or clients can ask for copies of the original files.
How can we efficiently keep copies of the work we have done? Is there a method to follow? Let's get to know this process in detail!
Tales from a Well-Known Past
Not so long ago the film was the only medium to work as a photographer. That being said, getting printed photos out of film cameras was a process that required many stages ranging from the way we stored the negatives to the chemistry procedure involved in processing them. Obviously, this implied a broad knowledge on the subject: it was the exact opposite to photography these days as only people trained on these procedures was able to deliver the final files, rather than what we see today as photographs through the internet.
So, if for these vintage photographers keeping the negatives was imperative in order to recreate the images again – as paper could get the colours altered over time – their storage method was carefully planned so light could not fade those negatives, planning the way we keep digital files on our computers equals the importance of that process… perhaps even more if we consider the threats we face nowadays with malware, hackers, etc.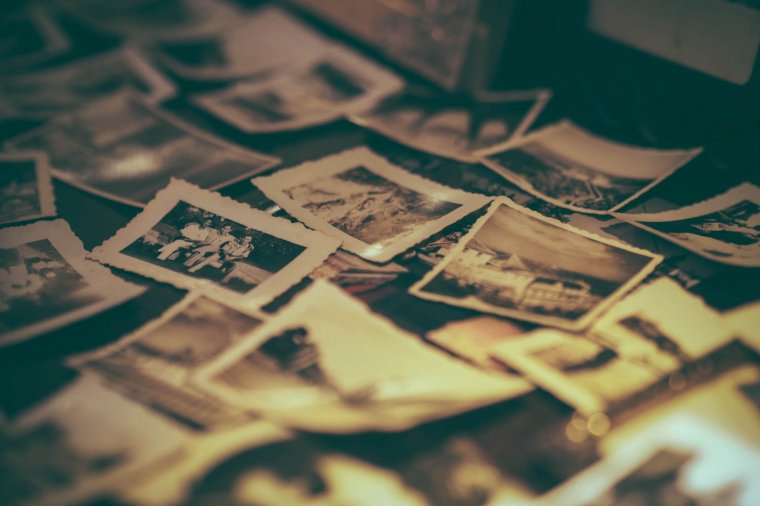 New Times, New Methods
In the era of digital photography, talking about photo storage implies memory cards, computers, and mostly hard drives. There's no one else to blame than yourself in case something happens and you don't have an extra copy of your work as it's entirely cost-free to do it. "Accidents" that can put our work in jeopardy can be classified in:
Malware: Viruses, ransomware, malware in general. PCs/Laptops running under Windows OS are more susceptible to experience this.
Corrupt data: This can happen to both memory cards (quite common due usage/plug-unplug) and hard drives (either by factory failure or being worn over time).
Hardware conflict: Sometimes a hardware conflict between drivers require the OS to be reinstalled, hence if you keep your files under the same partition drive as your OS, the photos/files are likely to get wiped in the process.
OS-related issues: Similar to the case above, those using Windows can certainly relate to the times when Windows does not properly complete an update, thus requiring to be reinstalled (in the worst of the scenarios).
So, what's the potential solution for keeping our files safe? There are multiple options:
Create a spare partition for the files
Add an extra hard drive for the files
Own an external hard drive
Upload your files to the Cloud
Obviously, all these methods have their pros and cons. Creating a spare partition can protect us from the scenario in which you need to reinstall your OS, but won't keep your files safe if the hard drive itself starts to malfunction or if a virus goes to the root directory of the drive. Add an extra hard drive may certainly work unless your PC gets stolen (unfortunately that's a risk to face when working with Laptops). External drives are the best option to go as they are relatively cheap these days unless you want to buy a bulk solution (over 4 TB of storage) or fancy options like NAS drives.
On this regard, NAS drives to experience the same issues as uploading the files to the Cloud: you ought to have an internet connection to access your files. So consider the speed of your network connection and the overall accessibility to it prior picking this method as your way to go.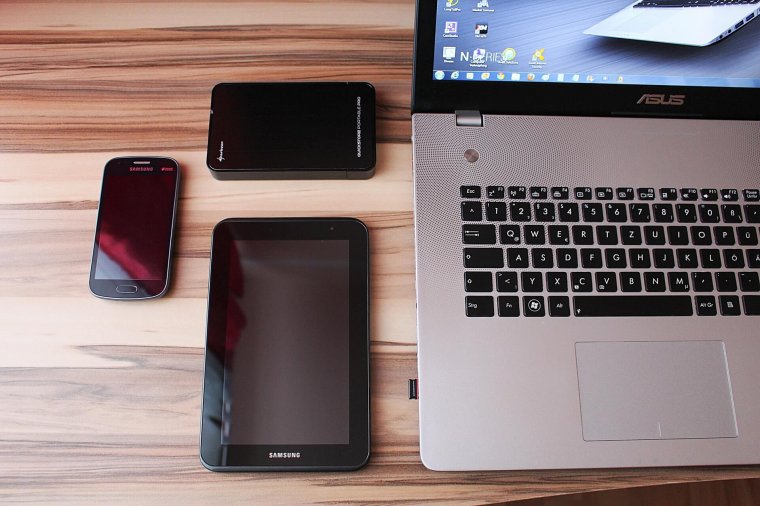 Organization is the Key
What's the point of owning an extra drive to store your files if it looks like a freaking mess? Not only it's a stressing factor but also you're likely to misplace your files and later on take them as deleted/missing.
Decluttering is a practice that not only comforts the soul but also it's absolutely effective. I tend to do a digital decluttering every once in a while as one tends to keep unnecessary files after some time. For this, the organization is the key to success! Take, as an example, this file structure for sorting your photography work files:
Your drive: Let's name it Data (D:)
Inside that Data (D:) drive there should be these folders:
Camera_Name_RAWs

Place folders inside with the date + name of the session you made

Camera_Name_JPEGs (in case you shoot in JPEG)

Place folders inside with the date + name of the session you made

Camera_Name_Videos (for either DSLRs, action cameras or camcorder videos)
Documents: This folder should include contracts or any other kind of important document related to your photography business
Finished Work

Place folders inside with the date + name of the session you made
For random work, you can name the folders inside as portraits or after the place you visited

Resources

Business: Business cards, brochures, etc.
Lightroom Products
Photoshop Products
Graphic Design stuff in general

Work In Progress: Once again, stored by folder following the method used above
It's up to you if you want to store books or video tutorials as well in this drive, as it's also up to you if you want to encrypt this drive with a password or make a non-visible partition – for both approaches, I'd recommend you to use the software as Veracrypt.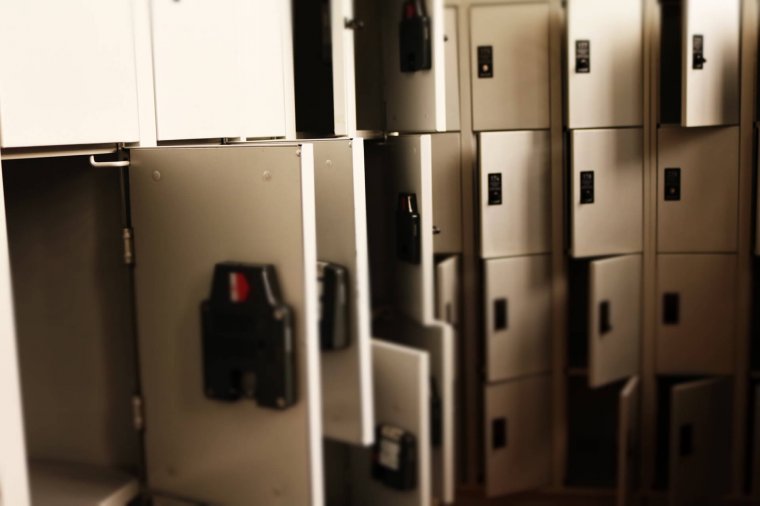 Which Kind of Hard Drive Should I Pick?
When it comes to picking a hard drive there are many things you need to consider:
The type of drive you're picking: If it's a NAS, an SSD drive or a SATA internal or external drive.
The hard drive's operation speed: 5400 RPM is the standard, but if you can get a 7200 RPM drive or, better yet, an SSD drive, then yay!
Buffer: Also known as the internal memory of the drive, it affects how smooth the information flow keeps running. On this, the more the merrier, and best values available in the market to date are 16 MB, but hard drives with 8 MB of buffer size can perform well too.
Connectivity: Over this I'm not implying if you require internet access, as that only affects NAS and media drives, but the interface for USB the drive uses (USB 3.0 and newest USB Type-C are the go-to options to pick) and if the hard drive requires AC connection (quite common for external hard drives over 2 TB).
Size: Think of this if you require a portable drive or a workstation solution. In my opinion, you should have both.
How many copies should I keep off my work? Well, that's up to you as well. In my case, I rely on one copy of my hard drive besides the one I have on my laptop (which are the "workable" files) – this copy is updated on weekly basis.
In case you still don't feel secure enough you can add the important documents and finished sessions to a Dropbox drive, as you get 1 GB for free. Please notice that I prefer Dropbox rather than Google Drive or MEGA as it's much easier to share links for clients to download the files if required, and also it's safer. Google Drive also shares that drive space with my mailbox attachments, which isn't convenient, and MEGA has the MAJOR downside that you cannot recover the account if you lose the password.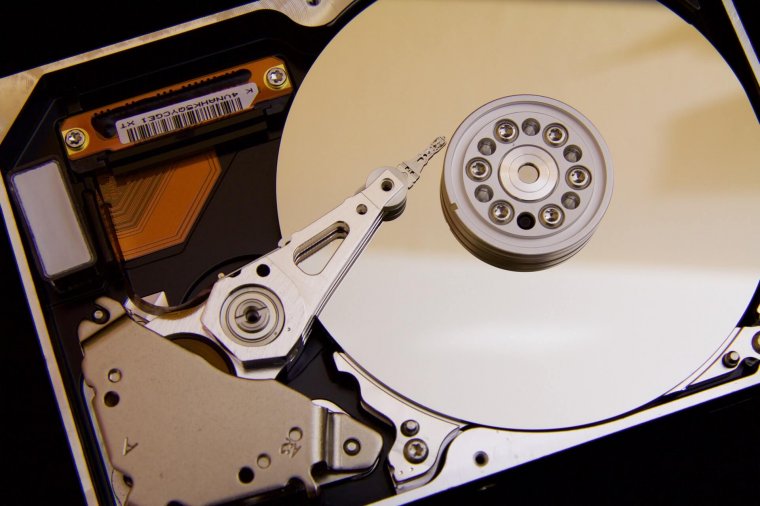 Well, I hope this guide can help you to build more effective copies of your work. See you next time!
SaveSave
The following two tabs change content below.


Pia Lopez is a self-taught photographer, architecture student and ArchViz artist. As Editor in Chief of Sleeklens.com, technology and art are two of her passions, which take active part in her professional training. Being an authentic Montevidean, travelling is daily routine; enjoying both the green meadows and urban surroundings as well as the beautiful beaches that are so characteristic in Uruguay's landscape.