How to match Skin Tones using Adobe Photoshop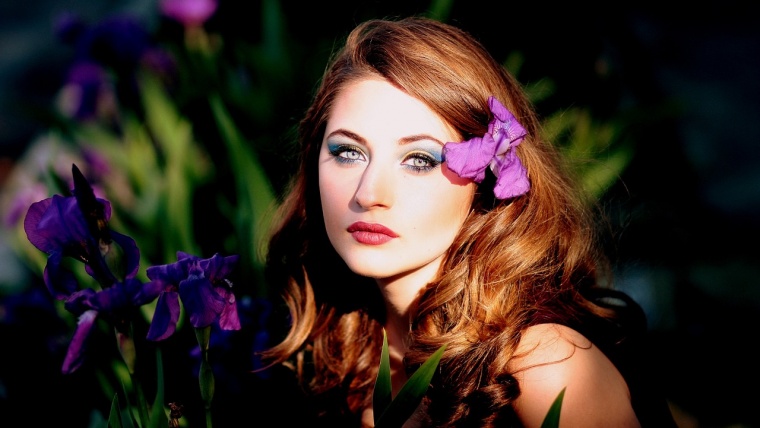 How to match Skin Tones using Adobe Photoshop
www.sleeklens.com
Hello! For today we'll be taking a look at how to match skin tones, with my Freelance work I get a lot of requests to have people added to photos from older photos and things like that, the problem with that is that the skin tones do not match because the people are taking in different locations under different lighting or exposure.
So since this has came up recently in my own work I thought it would be a great idea to share this with you since it's such a common request and without a doubt you will at some stage come across it if you are doing Retouching to make some money.
What I'll show you today is a single image but you will see that the skin tones on the face to the chest are different because of lighting in the studio.
So create a new layer by holding Shift Ctrl and hitting N on your keyboard and then press B on your keyboard as well after you've created your new layer to activate your brush tool.
By holding Alt and clicking on your photo you will be able to sample a colour range of skin tones, paint them into the new layer one by one so your have 2 gradient scales from darks to lights like I have below in my example image.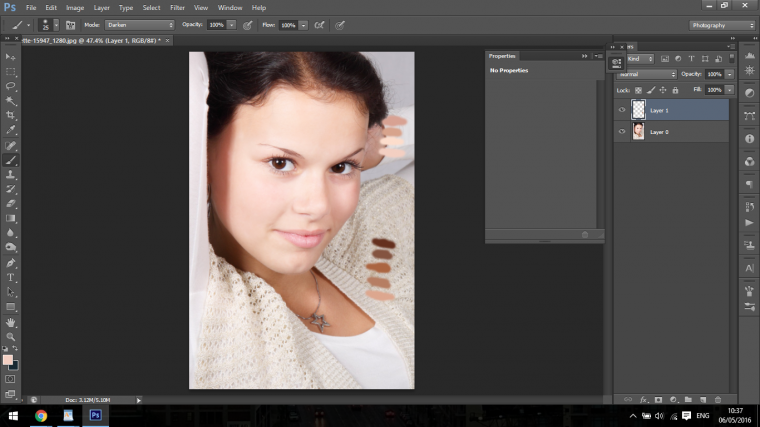 You take these from the two different areas, in other words one scale from the Face and the other from the her chest.
If you were to do this when adding in a new person you would have one scale for the two people and so on.
Looking at your scales you can then look at the two ranges and decide if it needs for example more Blue if the skin tone looks cooler or if it looks darker or lighter.
The Tool we're going to be using to adjust this is our Levels Tool and we'll be using it on an adjustment layer for this, click where I have shown below to create our Levels Adjustment Layer.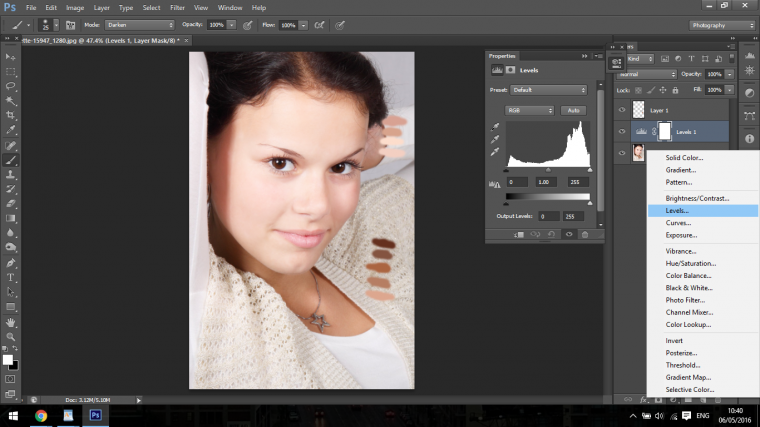 As you can see from this there is three sliders on the histogram.
Black
Grey
White
These represnt your
Shadows
Mid Tones
Highlights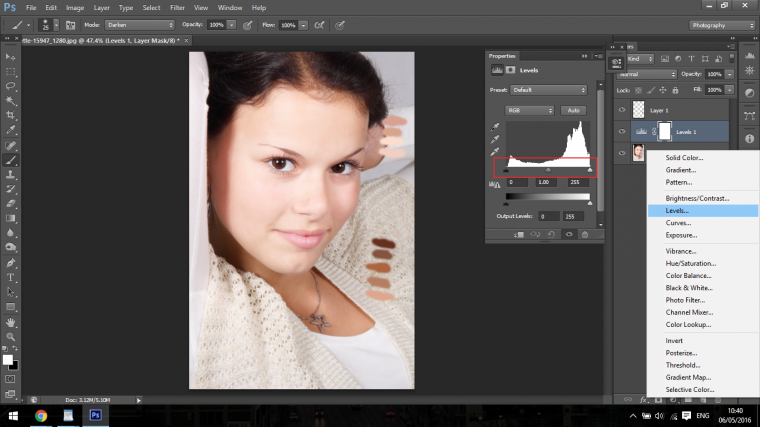 So move those around a little to familiarize your self, you will see that they darken and lighten according to the slider.
There is also another Slider just below that, but this one only has two sliders, this works in the opposite way but it covers all the darks and all the lights so you have a little less control over the mid tones.
You will also be able to click on the individual channels as shown below.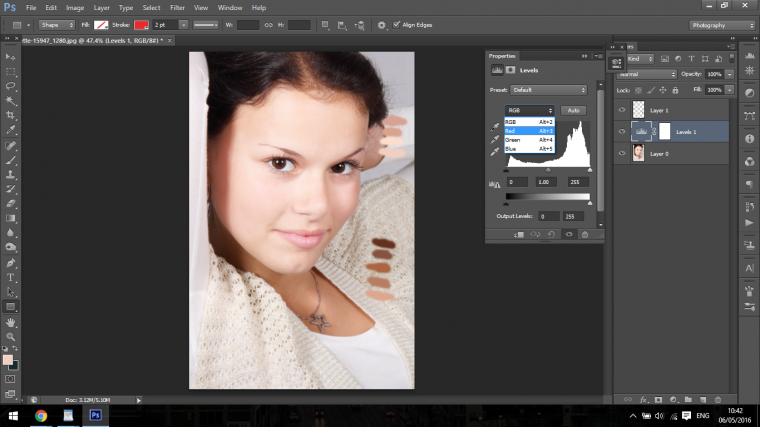 Red
Green
Blue
Otherwise known as your RGB colour range.
So what I'll do now is to create a copy of our bottom layer, then right click on your Levels layer and click on Create Clipping Mask that way the adjustments on your layer will be confined to the top image layer with the model on it.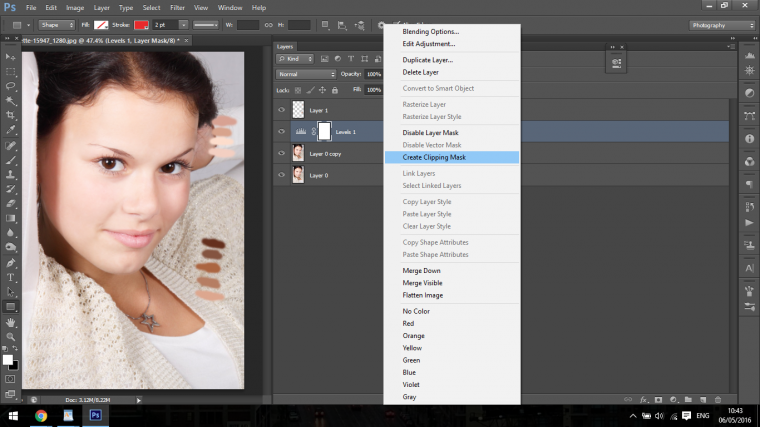 Now what we will have to do is use the layer mask on the levels layer to remove everything else but the models face so the under laying layer will be visible.
The layer mask is the white box on the right hand side of it, to do this you use a Brush (B) and paint on the white box with black.
A quick explanation of a layer mask is, it uses White and Black, Black covers the picture over like your erasing it but you can always paint back over with White and it will reappear.
You just want to paint over the face or the skin areas you want to change the colour too.
Once you do this you'll want to go back into your levels layer and tweek the colours till you have gotten the balance correct using the histogram layers and the bottom two dark and light sliders.
This I'll take a little bit of trail and error so it, so look at the image and try to see if it needs more red or less and so on with the other colours.
You will have to go through at first each colour and adjust the sliders till you get a feel for colours as this could take a little bit of time.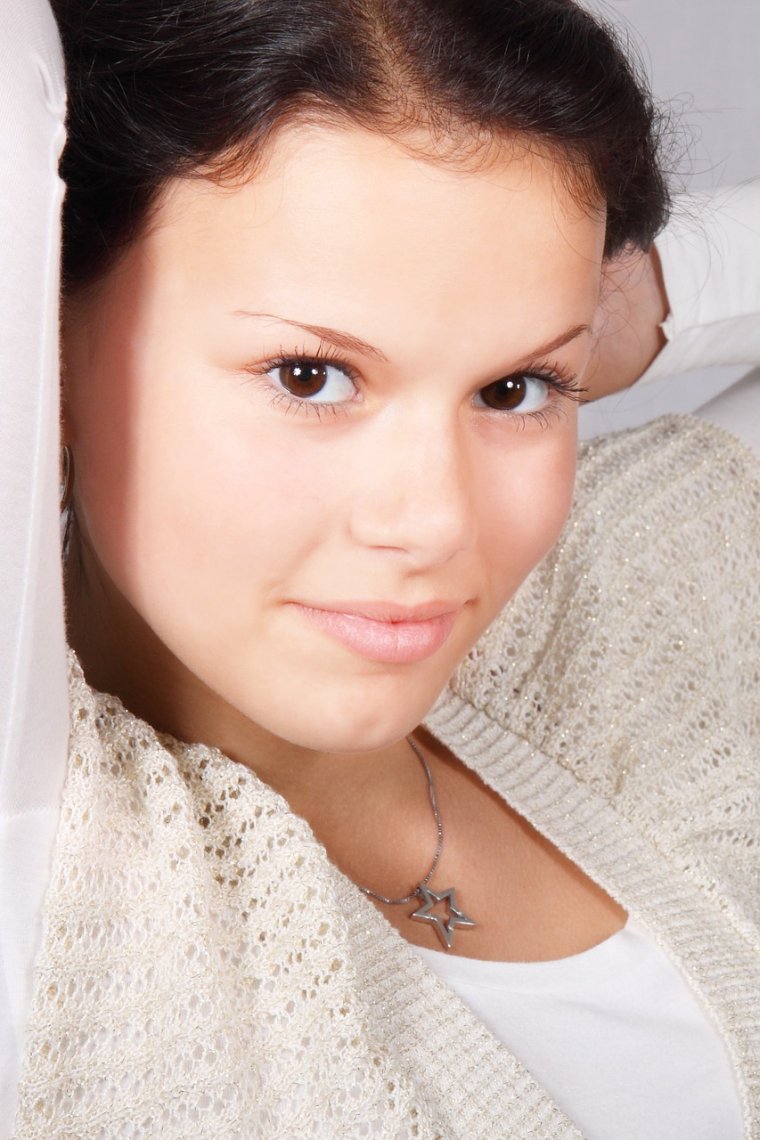 The following two tabs change content below.


Graduated from college in 2002 with a degree in Art & Design, I started exploring my way in Graphic Design and Professional Post Production. Full-time freelancer since 2011.