How to Create an Interesting Light Effect for Portraits in Photoshop: Part 1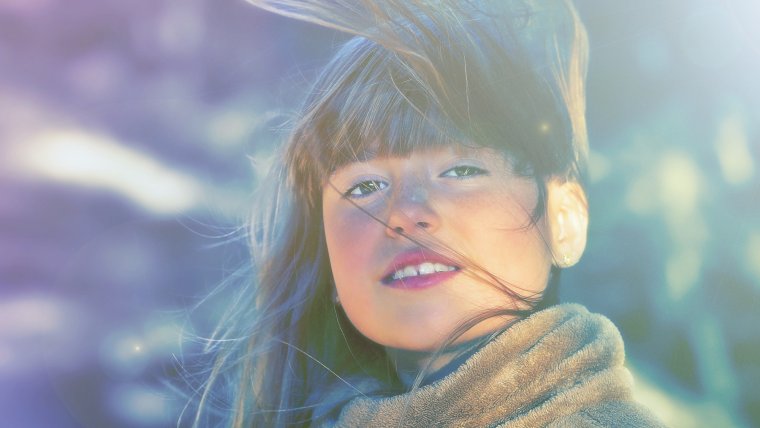 How to Create an Interesting Light Effect for Portraits in Photoshop: Part 1
www.sleeklens.com
In this one I'm going to be showing you how to create a cool light effect for your portraits that you will be able to save an use again and again on different images, I'll also show you how to do that.
So the first thing we are going to do is to create two duplicates of our main layer so we can use and still have a back up if needed to duplicate more.
When you have that done click the eye icon on the top layer to hide it for a second, we'll be coming back to it shortly.
What we have to do now is to create Curves Adjustment layers for both of our new layers.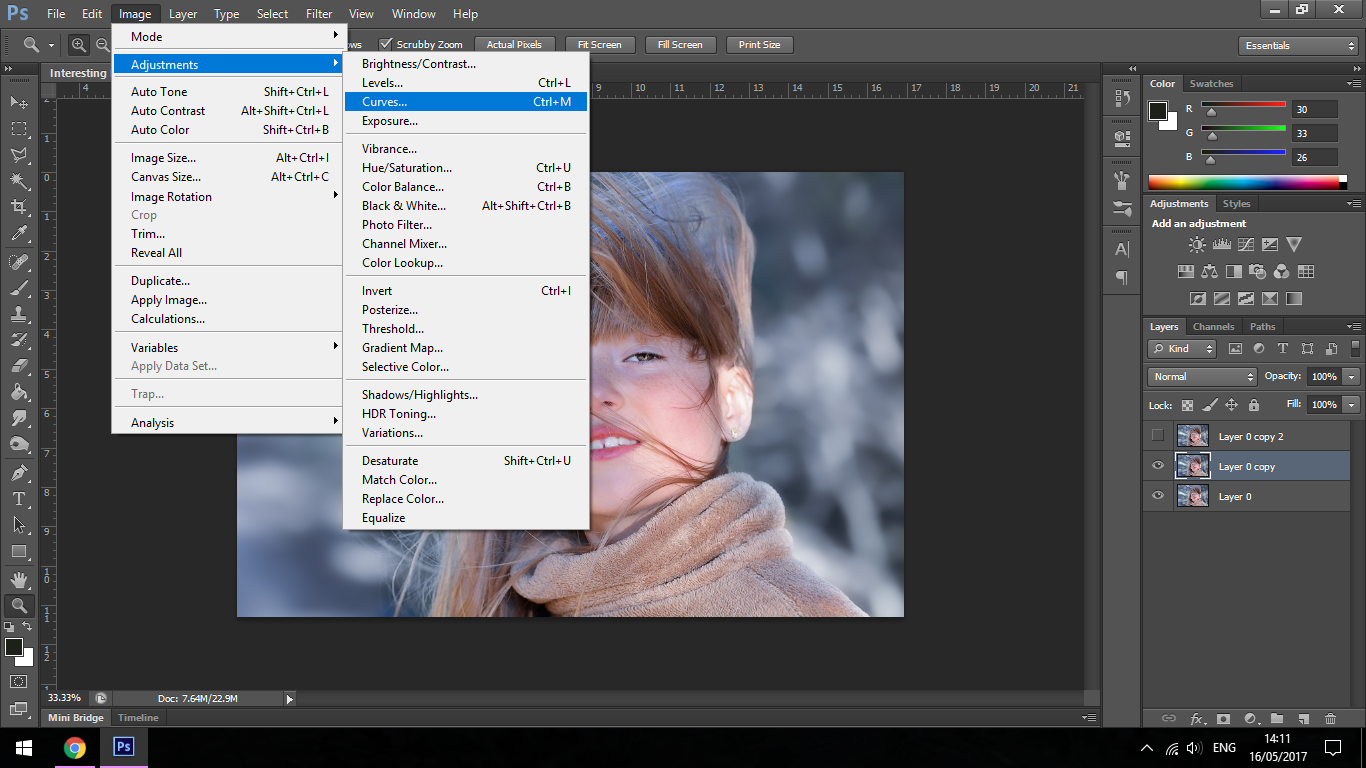 With the first we want to make out Highlights more prominent, so click on the middle of the histogram line and drag it up about 3 quarters the way up the immediate square, you will see everything lighten up.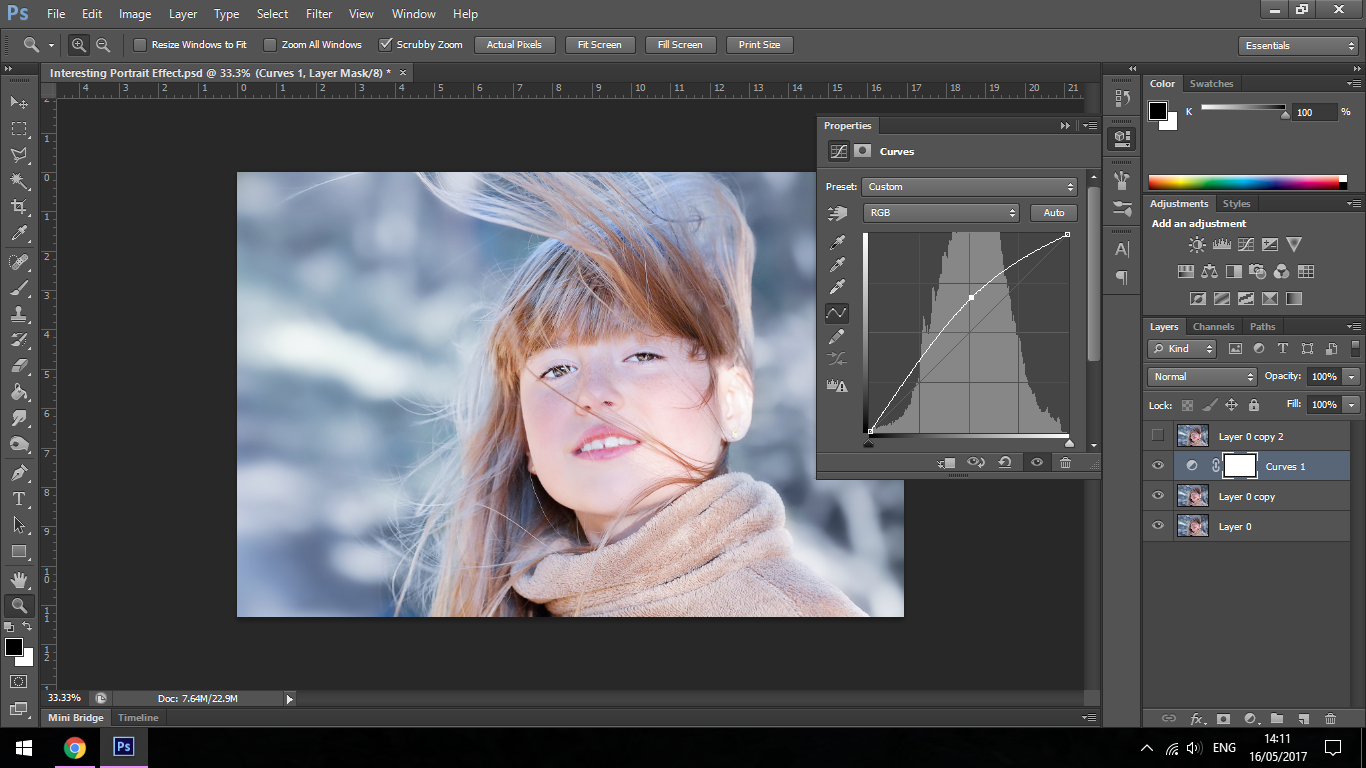 Now create another Curves Adjustment Layer on the other layer but do the opposite that way this layer will now be darkened.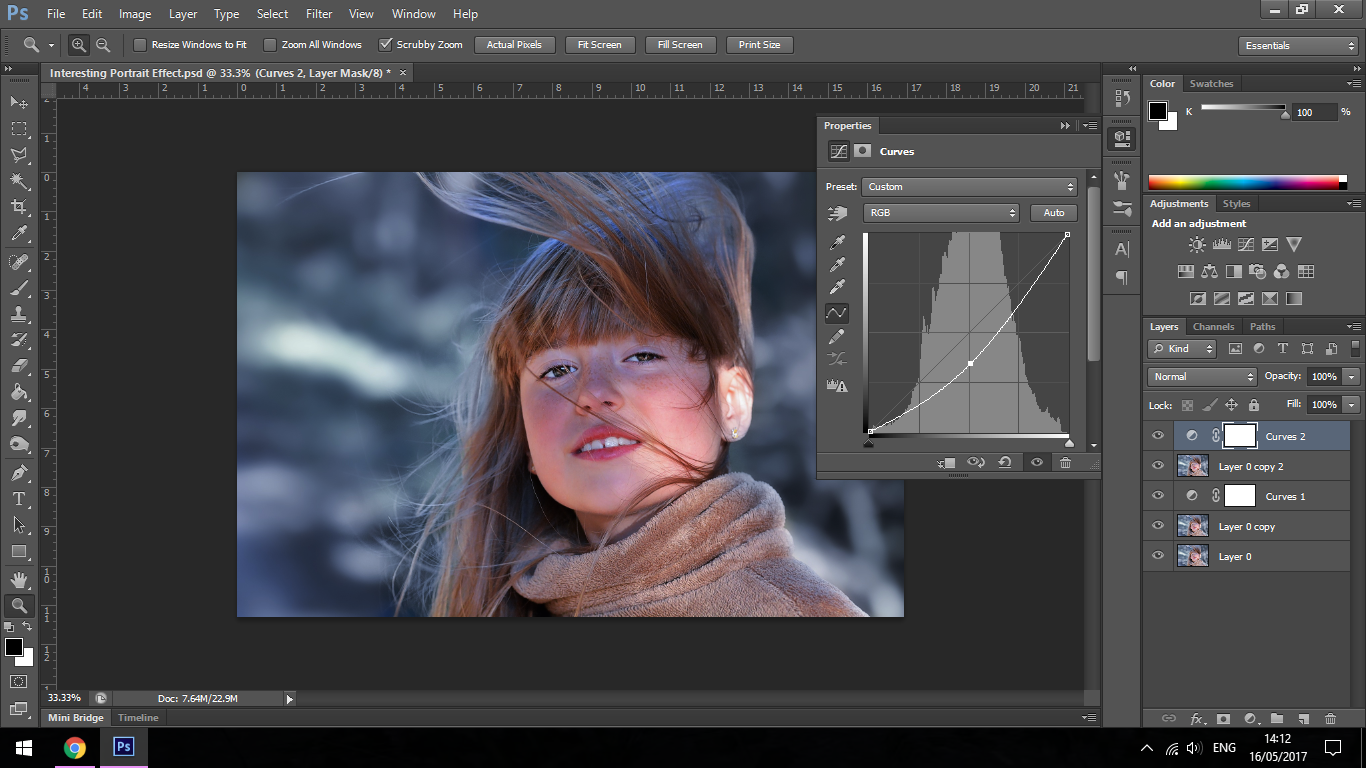 Then you will have to Group the layer with its Adjustment layer, you do this by Clicking on one layer, hold Shift on your keyboard then click on the second.
Then key in Ctrl-G, then that will group the two together.
Do the same for the other pair.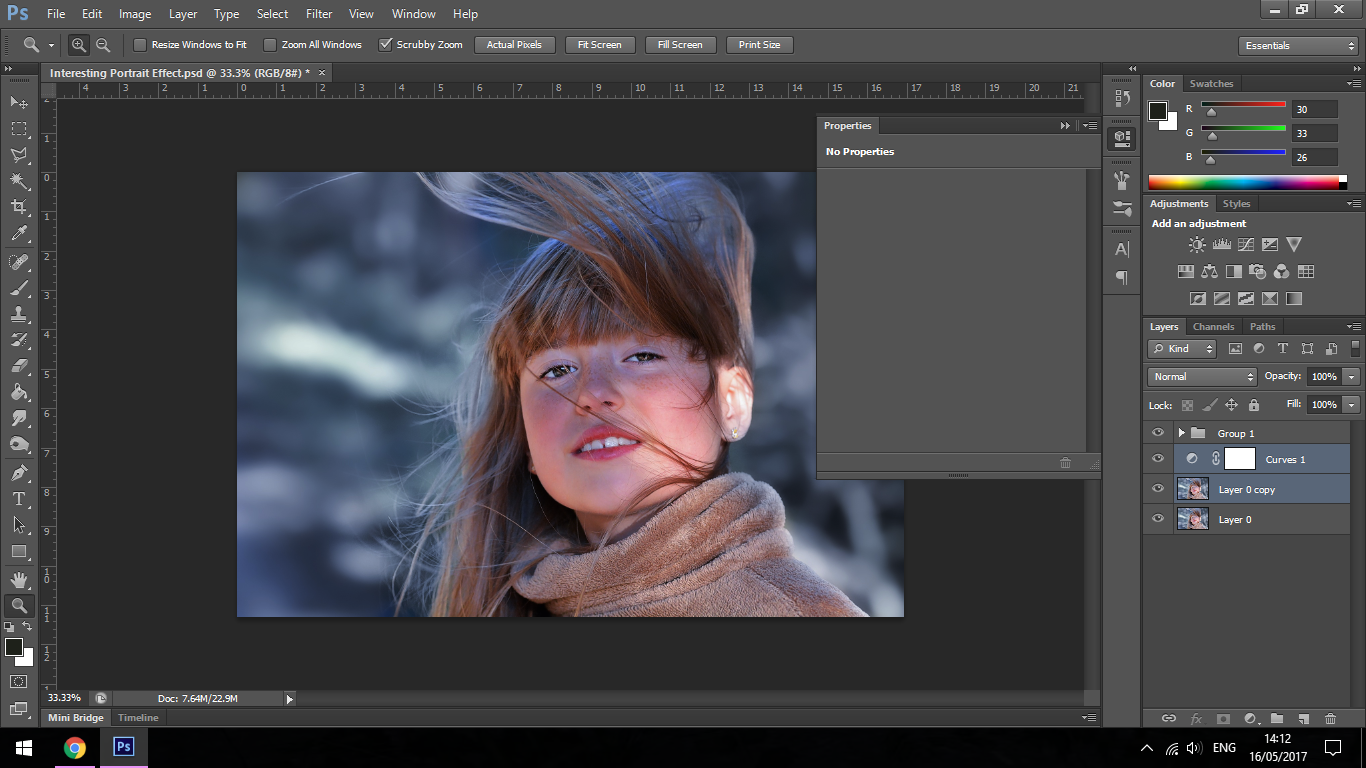 Next, create a layer mask for both as shown below.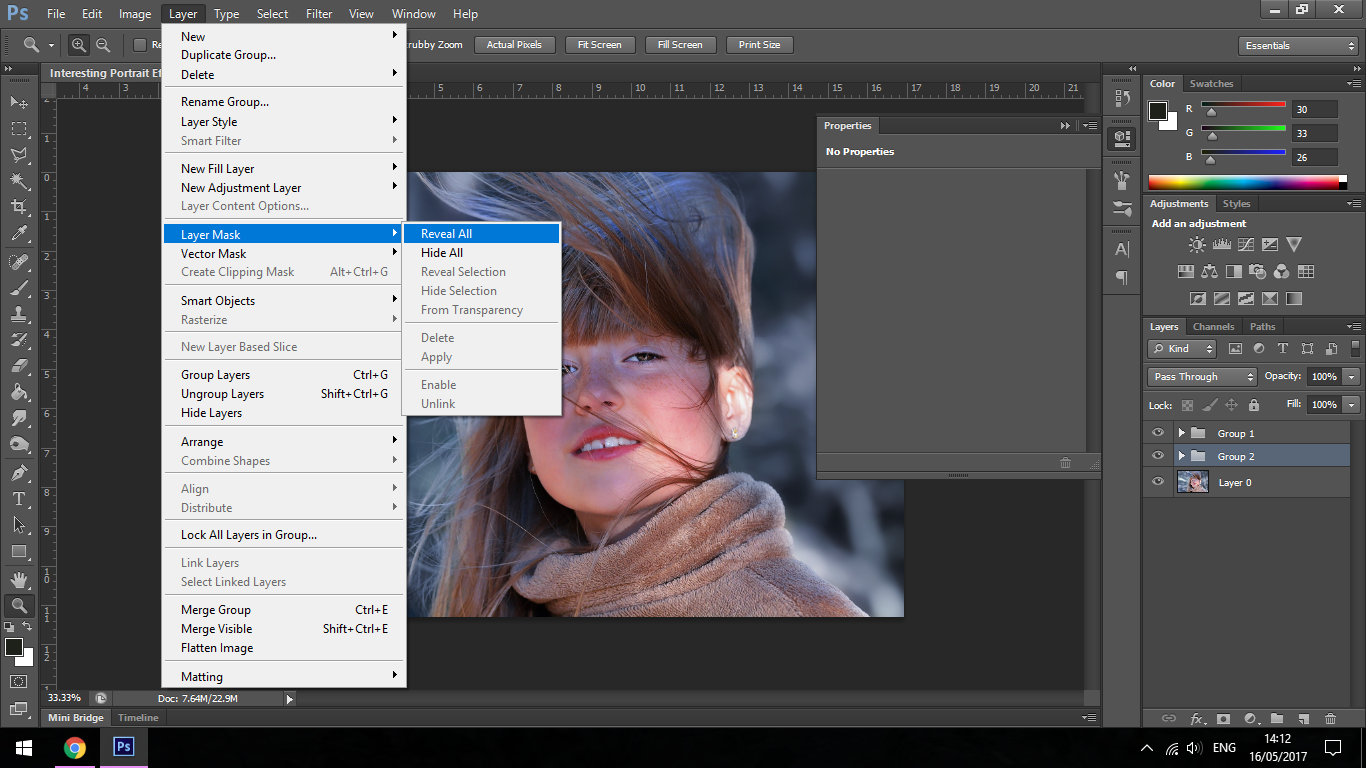 Then for each go to Apply Image.
What this will do is it will create a mask for the Shadows and for the Highlights for each image.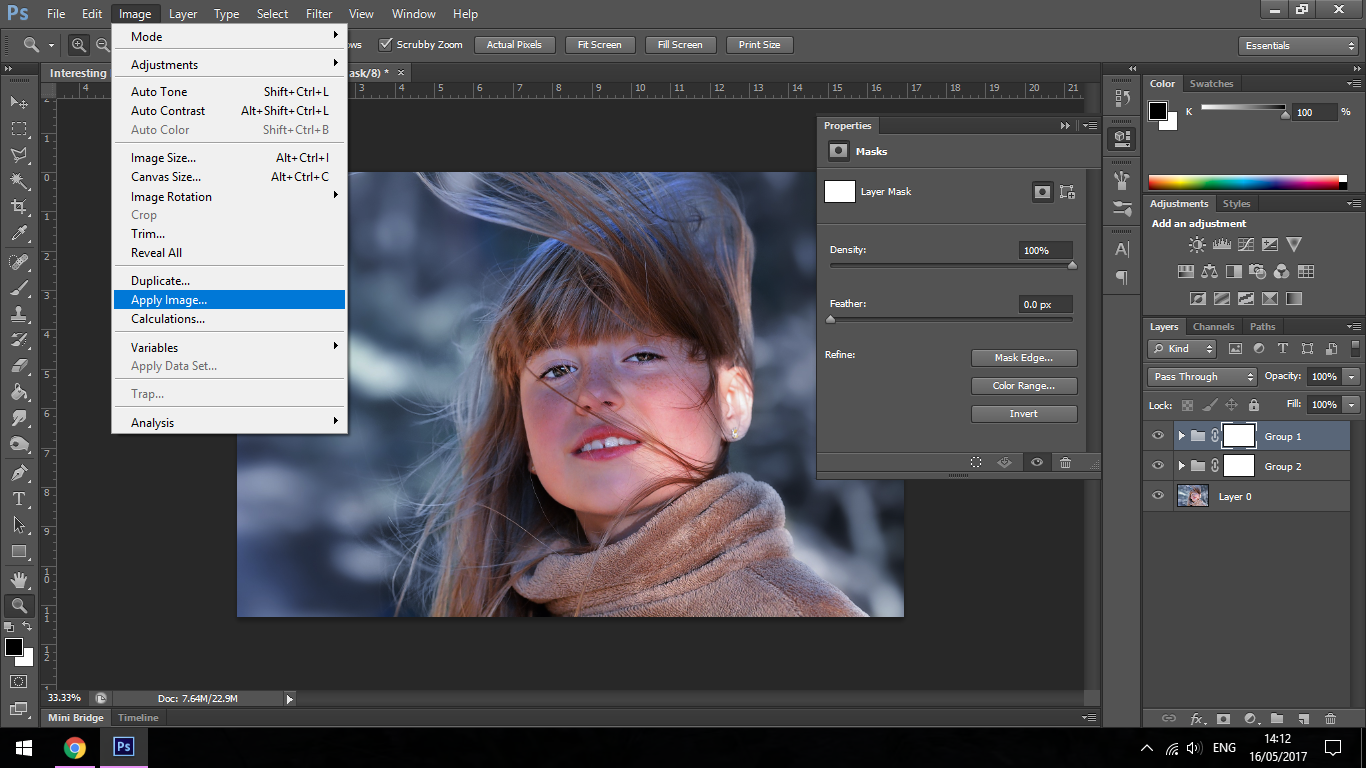 So for the first, which is the Lighter image you will have to check the Invert box in the panel, it's right under Layer and to the right of Channel.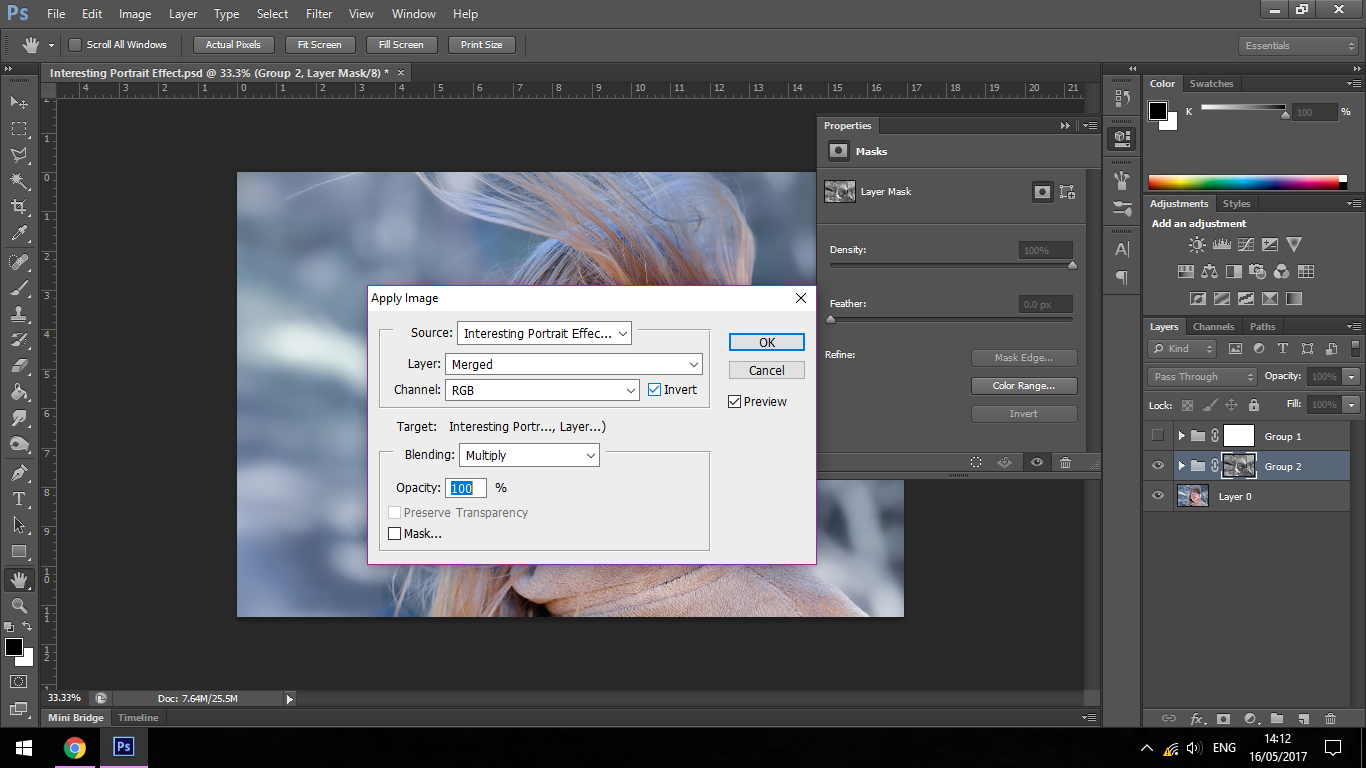 Then you do the same for the Darker image only this time instead of checking Invert, you uncheck it.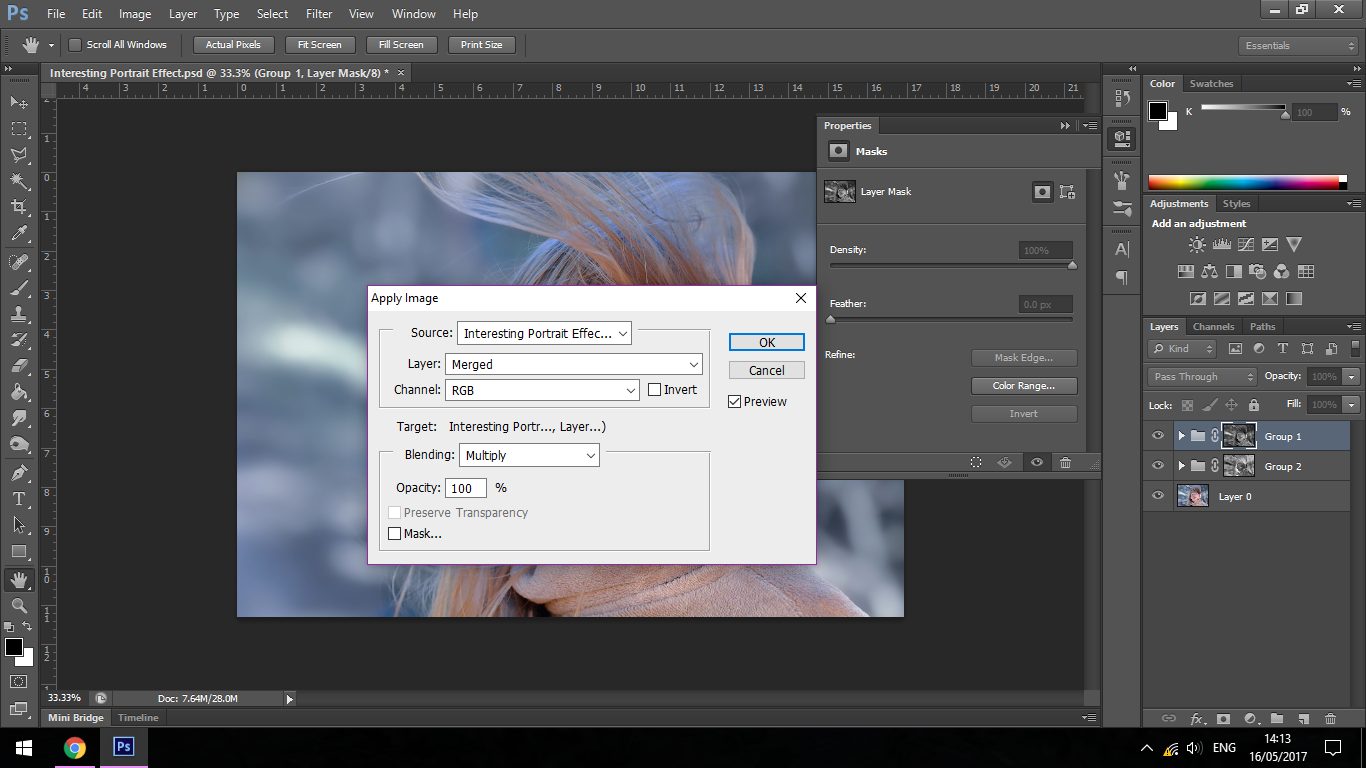 Great now we're ready to move on.
Next hit on your Keyboard Ctrl + Shift + Alt + E
This will create a stamp of the image, that means it will combine off the element without destroying the originals into one image.
You will see that appear in your Layers panel above everything else.
Next, we'll add a slight Gaussian Blur Effect.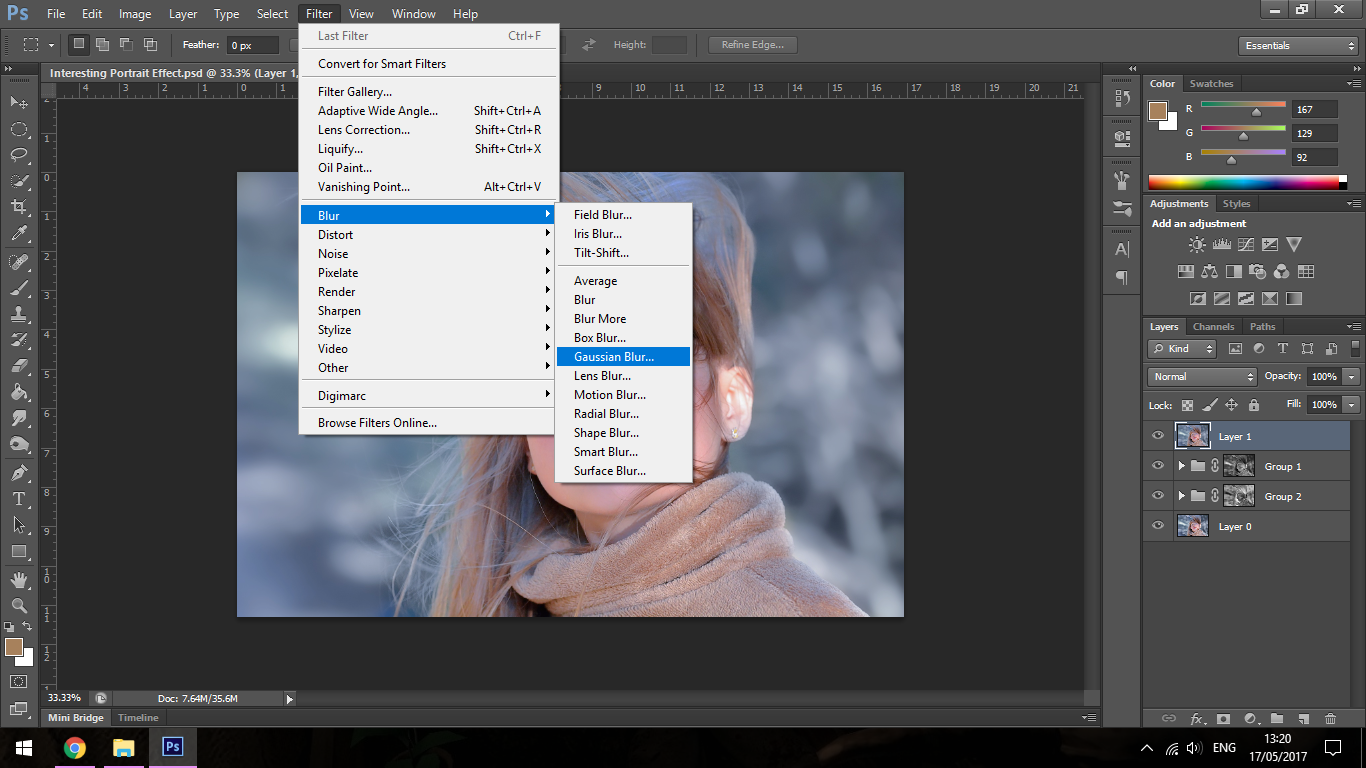 I think that a Radius of about 6 Pixels will do the trick.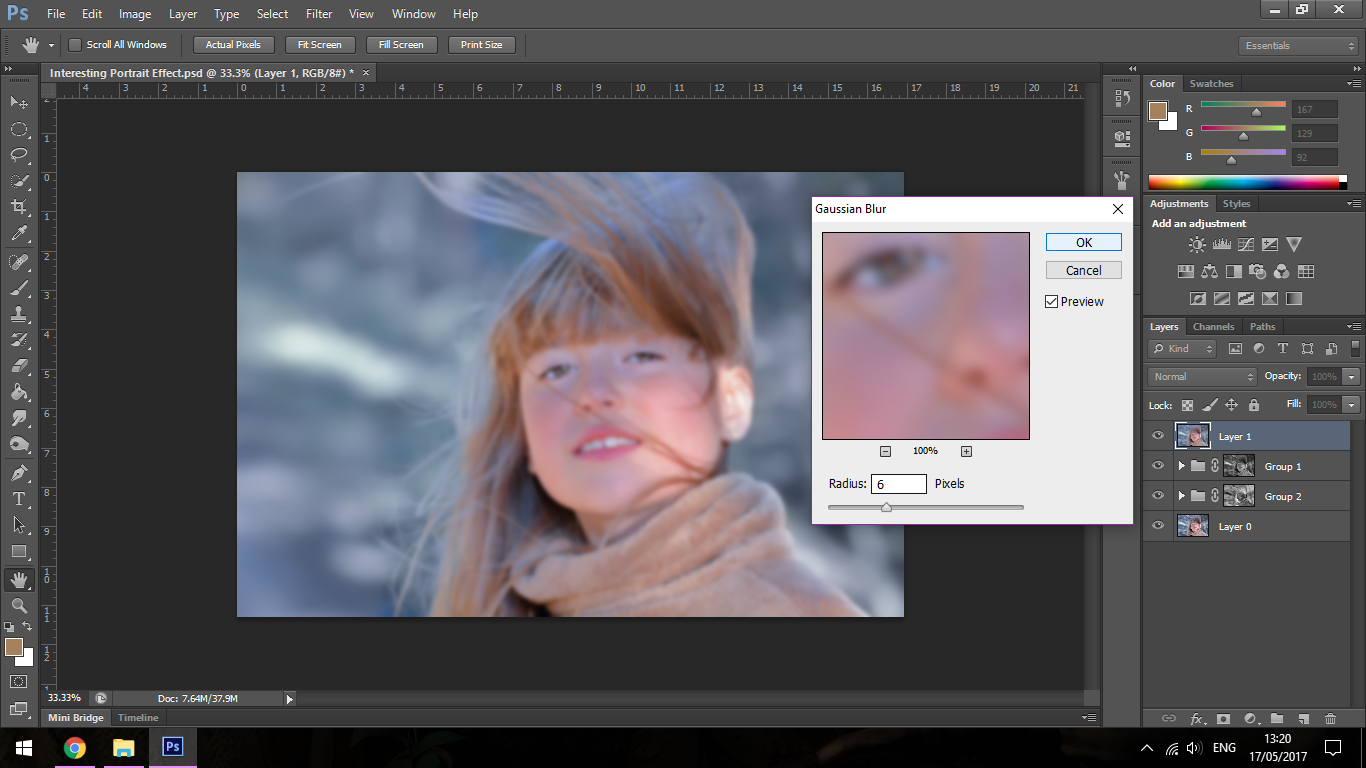 Then once you have this complete change the Blend Mode to Lighter Colour.
You will find the Blend Mode in the Layers Panel to the right-hand side where you will see the Opacity and Fill Options, Blend Mode is the Drop Box to the left-hand side of these options, it will be labelled as Normal to start with unless you have changed it at some point yourself, when you click on that Drop Box you will then see all the options that are available to you, click on the suggested option.
For us, that's Lighter Colour as mentioned.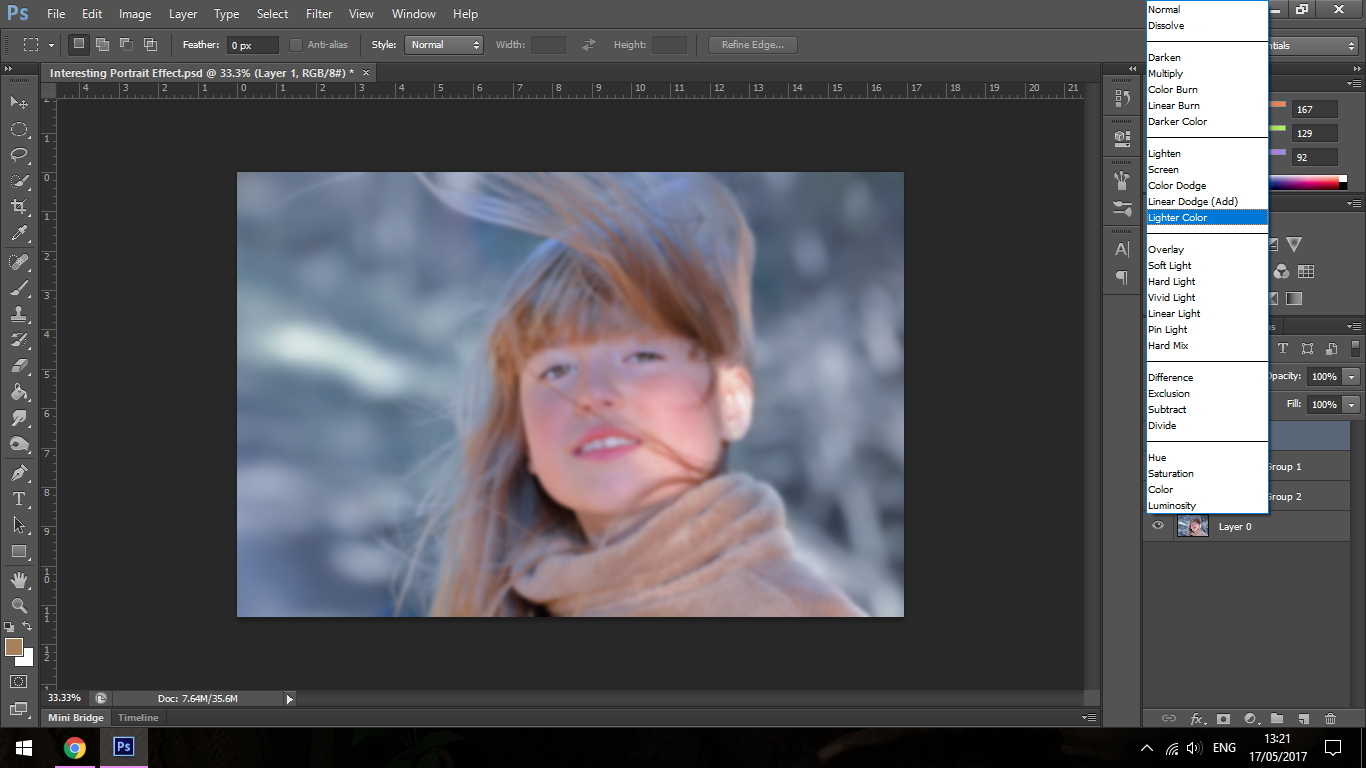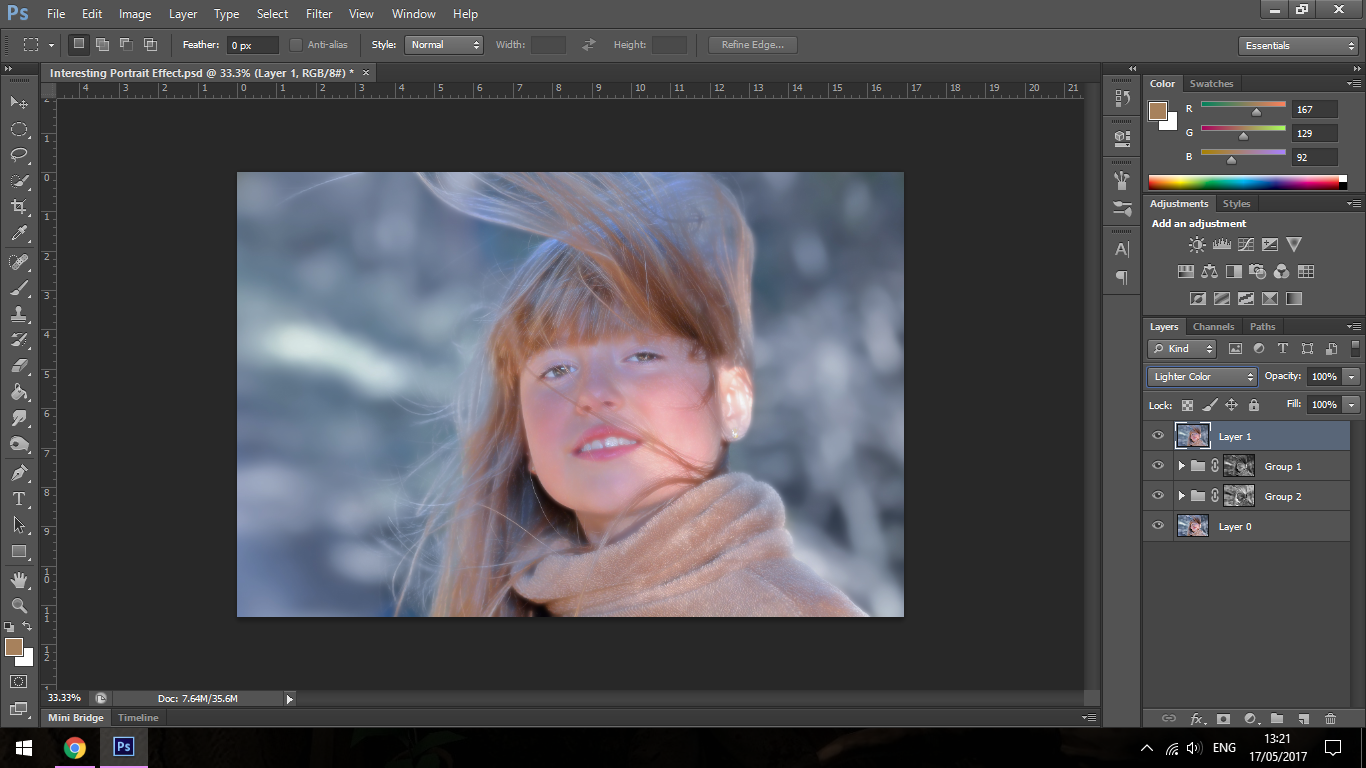 Then you can drop the Opacity to around 50%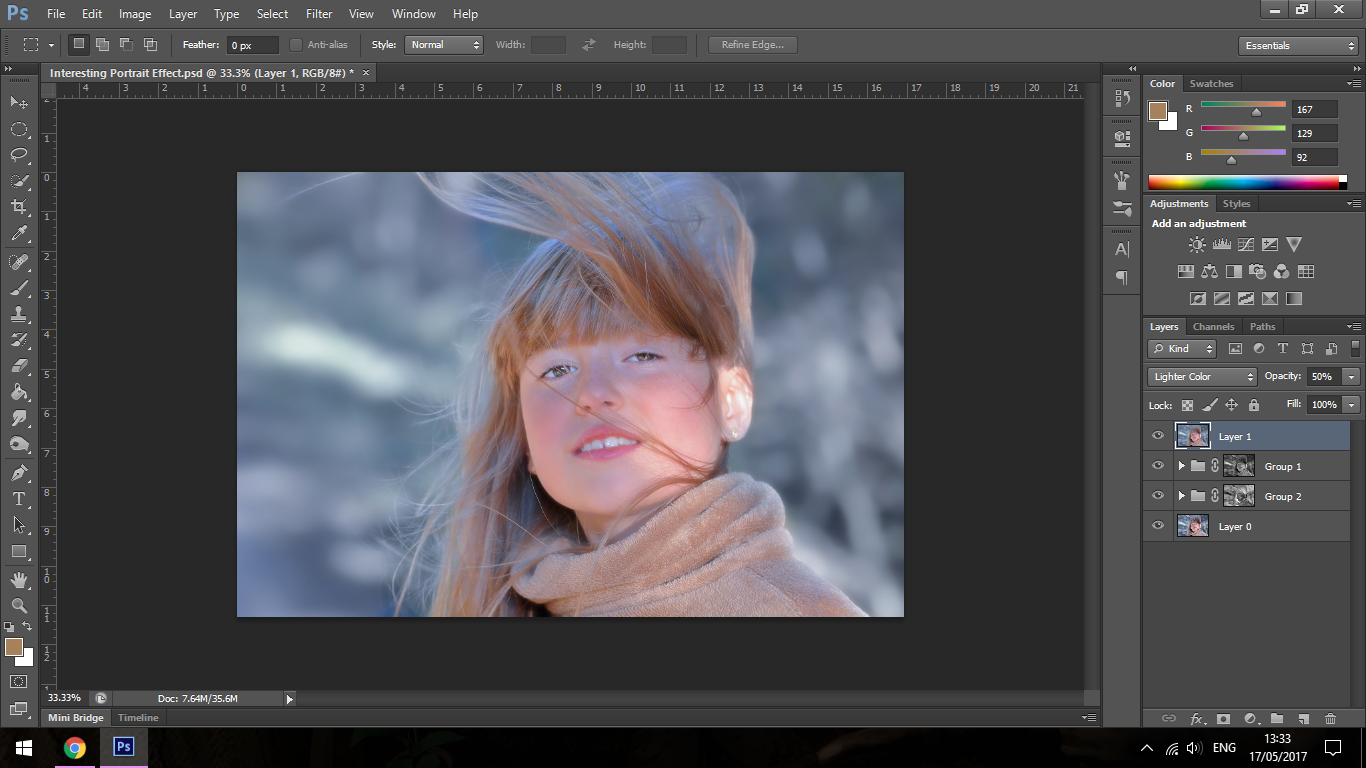 Now we'll add some of the Cool effects we've been waiting for, for this create 2 Gradient Map Adjustment Layers.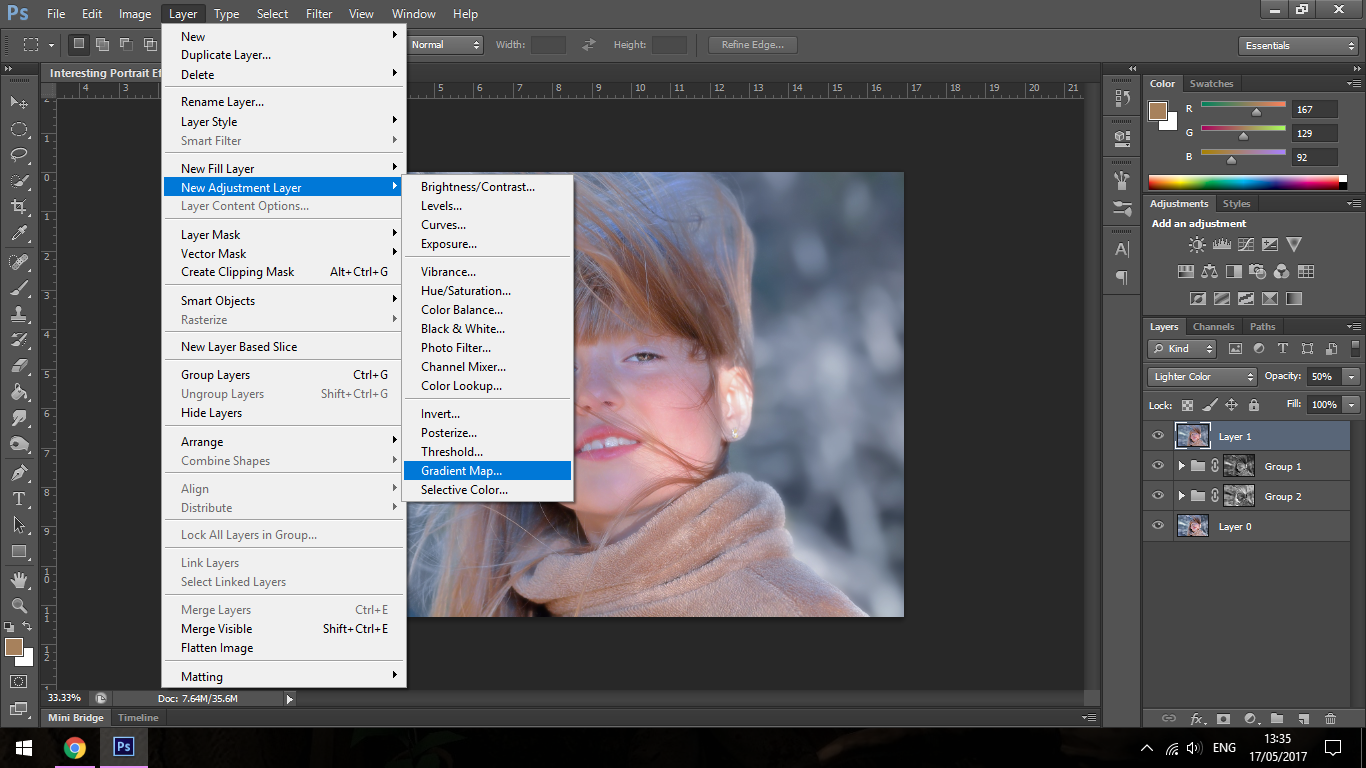 Once you click OK and you get the Gradient Map Panel appear click on the color line to open up the Gradient Editor, in there you can change Gradients and Colours to what you would like.
The combinations are endless.
I would suggest though that you know which colors go with which, so it might be a good idea to check up on the colors wheel or on the Adobe Colour Wheel. (https://color.adobe.com/)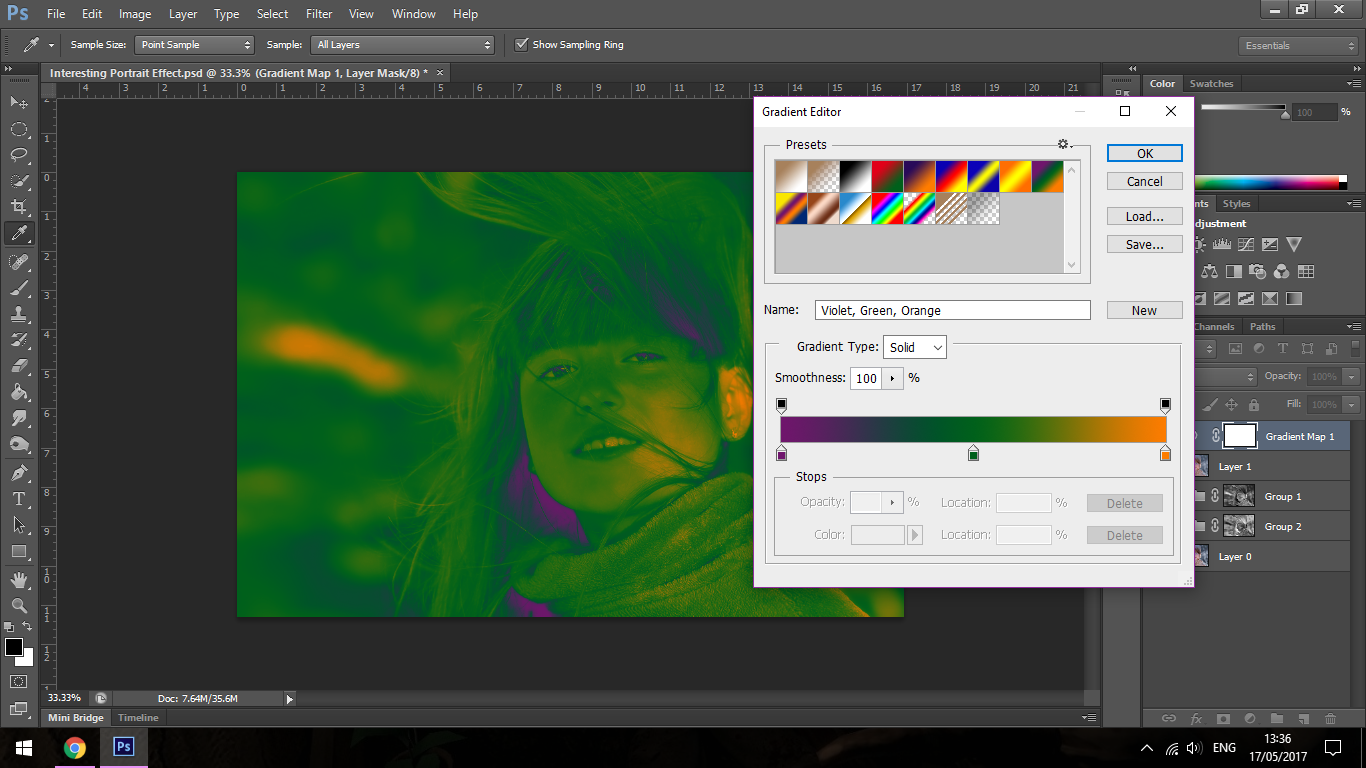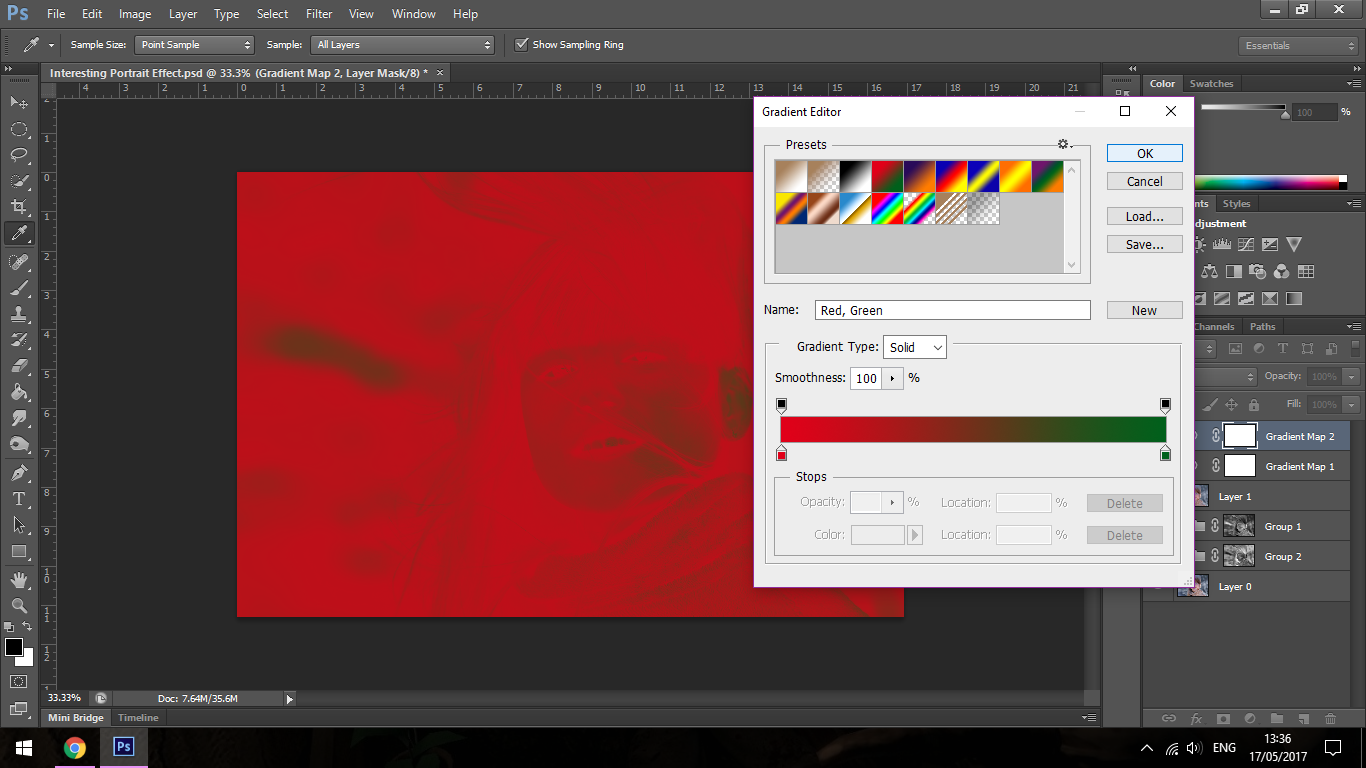 Once you have figured out the colors that you are going to use then change one of the Layers to the Blend Mode Soft Light and the other one to Screen.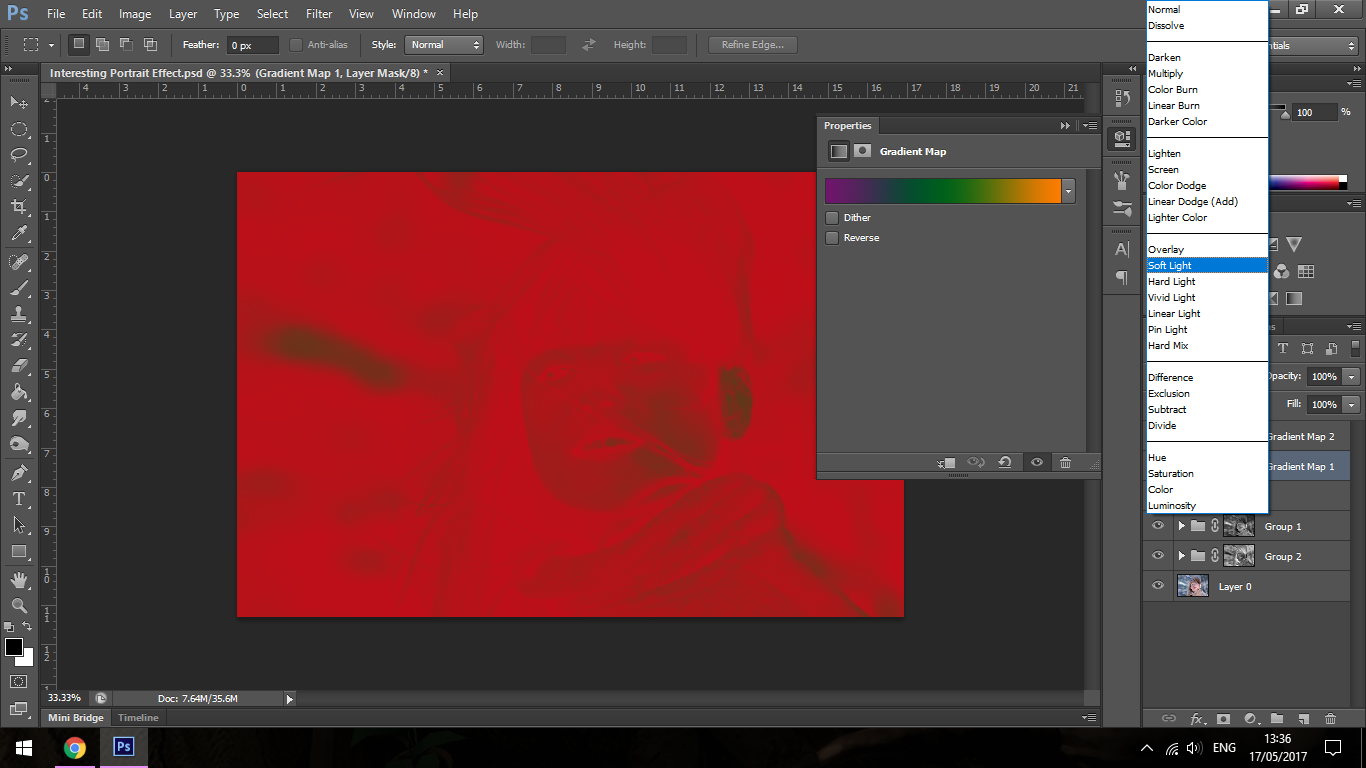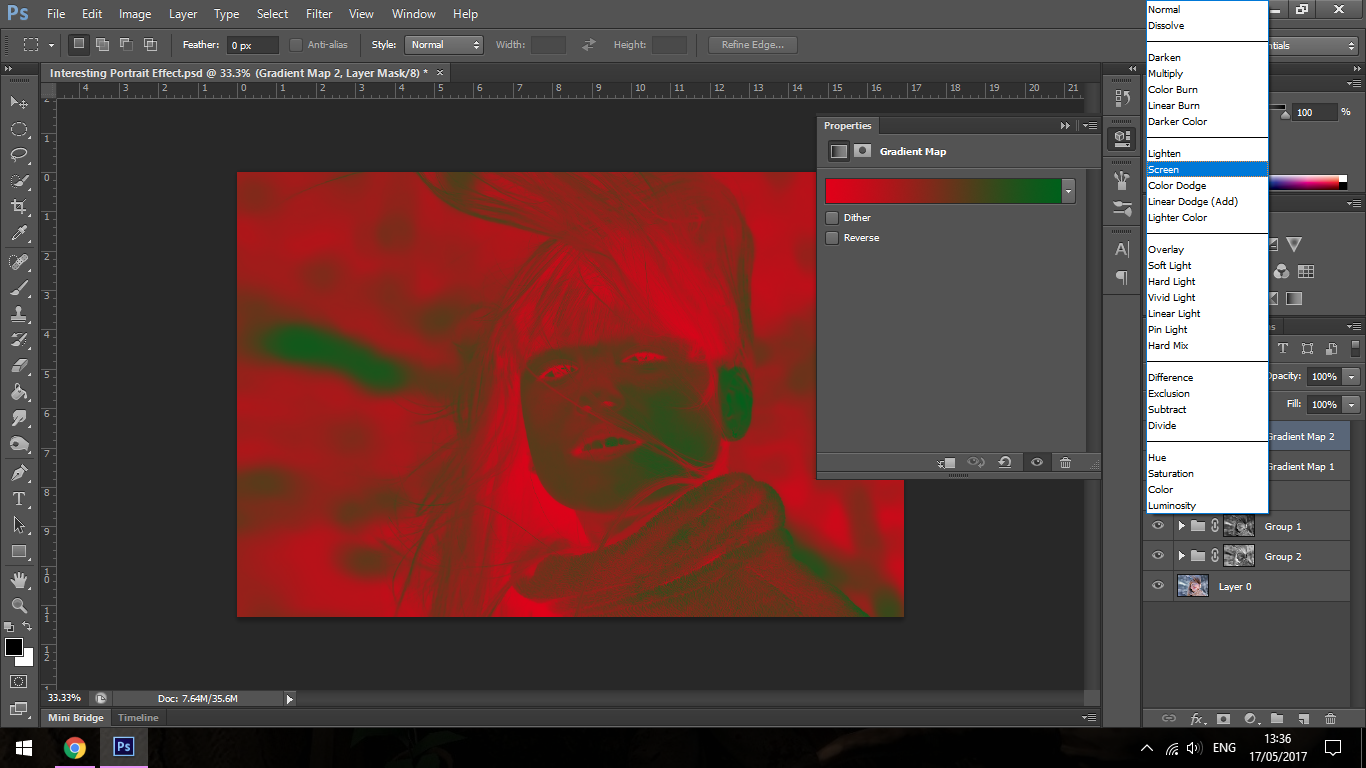 Now start to play around with the Opacity of each layer till you get a look at your image that satisfactory.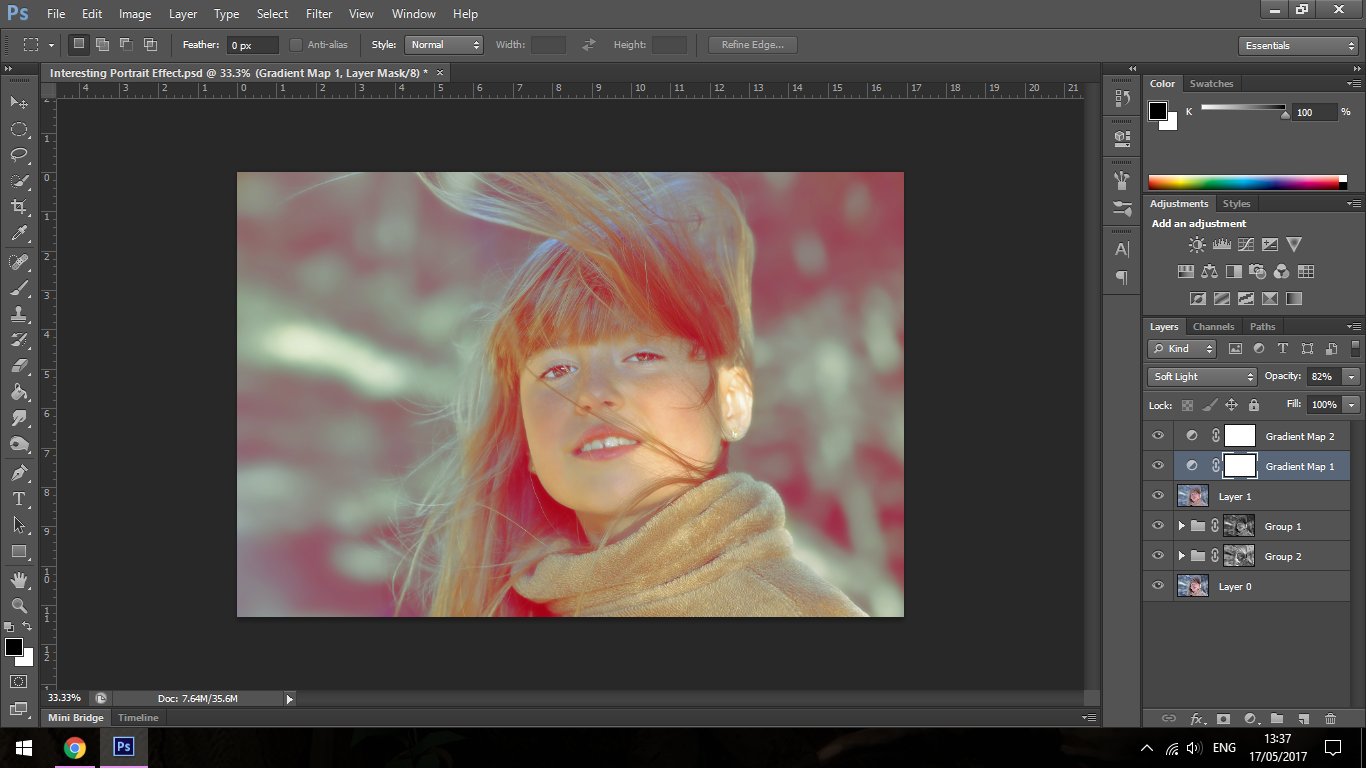 I also added in a Third which you should do too if you want, this will all be trial and error and I encourage you to try these out without my full guidance as this section is to do with your creativity.
You can also change the direction of your Gradient but choose the Gradient Tool, then Clicking and Dragging over your image to do so.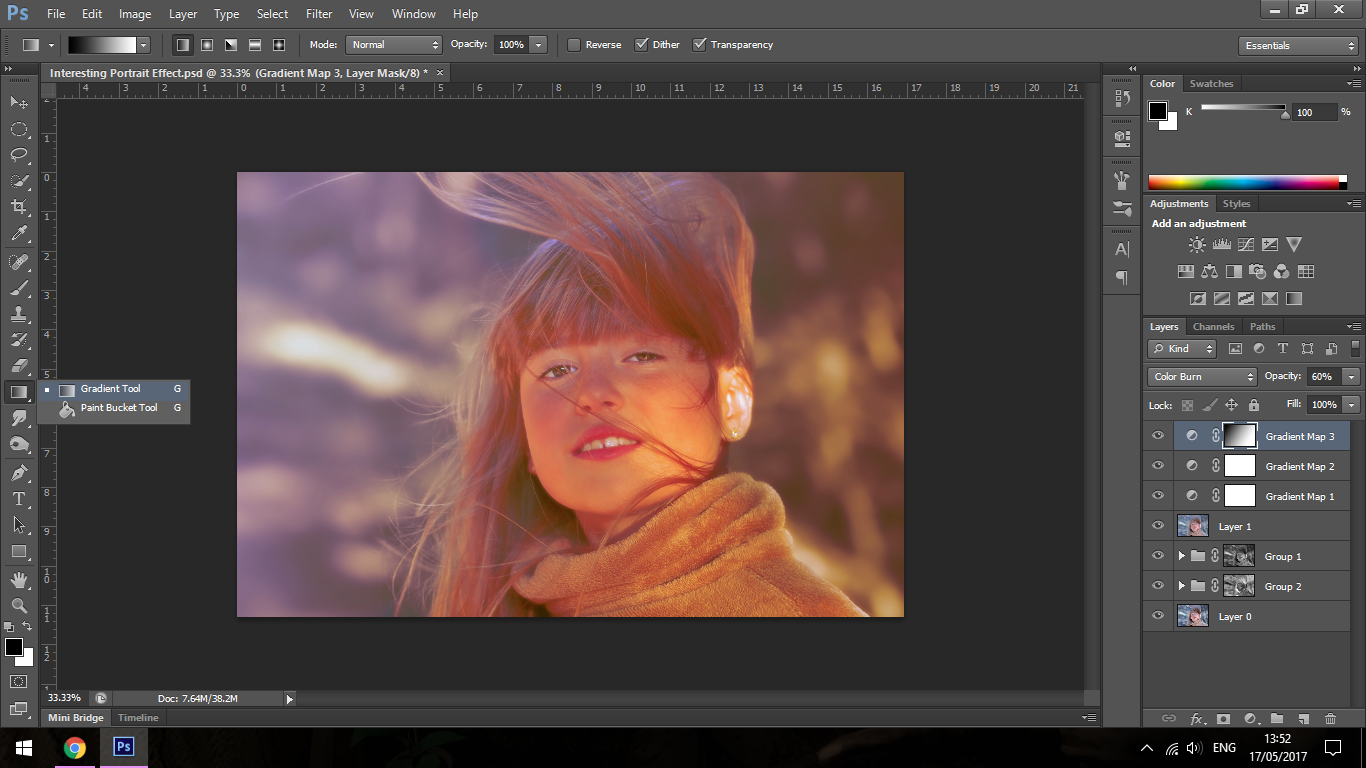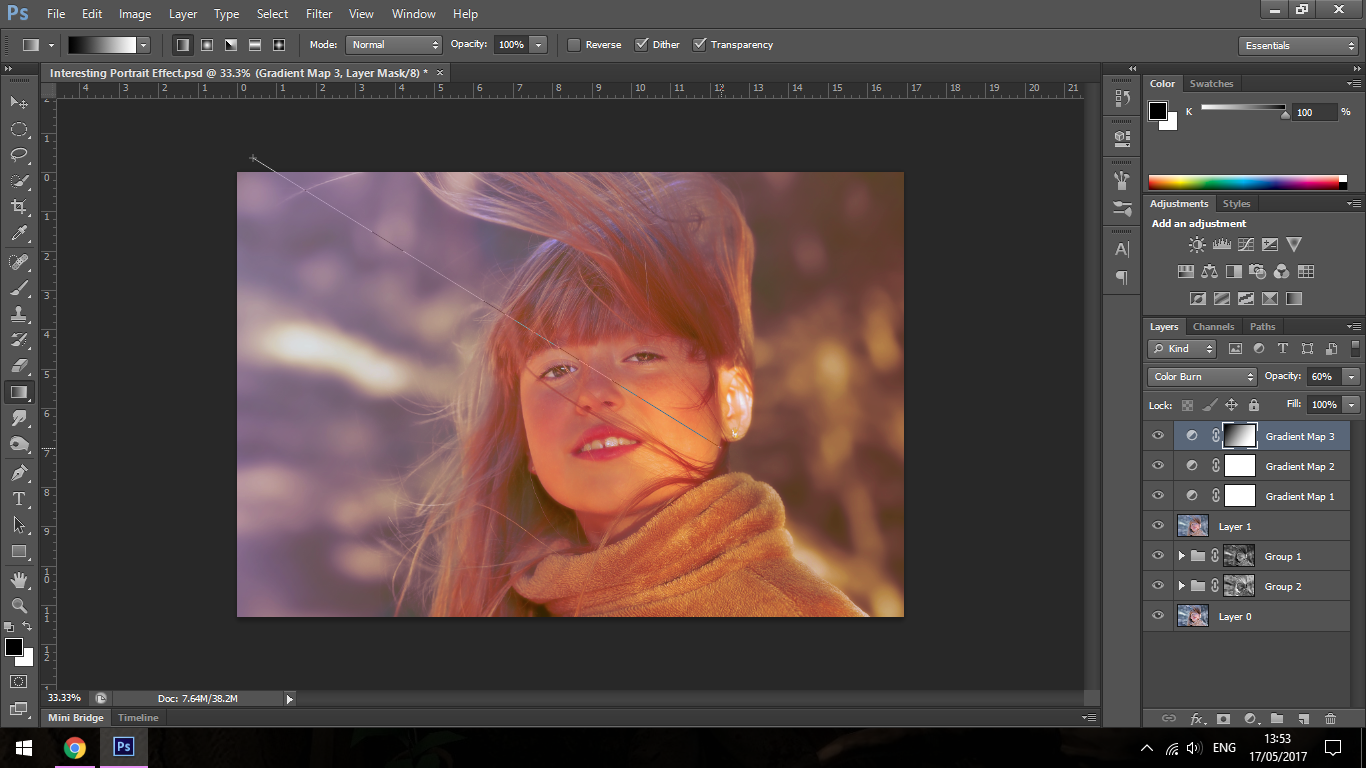 So, for now, we'll leave it there, so far we've learned a great deal.
The following two tabs change content below.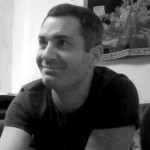 Graduated from college in 2002 with a degree in Photography, I started exploring my way in Graphic Design and Professional Post Production. Full-time freelancer since 2011.