How to Create a Cool Text Portrait in Photoshop: Part 1
How to Create a Cool Text Portrait in Photoshop: Part 1
www.sleeklens.com
Today we'll be looking at how to turn a Portrait into Text using a very cool technique that's going to be easy for you to learn, so hang tight and let's begin.
The first step, find a Photo that you'd like to use, it can be anyone, Colour or Black and White, Person or Pet.
The Image I'll be using today is this Image I found on Pixabay of a young boy if you check that site and use the Keyword 'Portrait' you will be able to find something similar.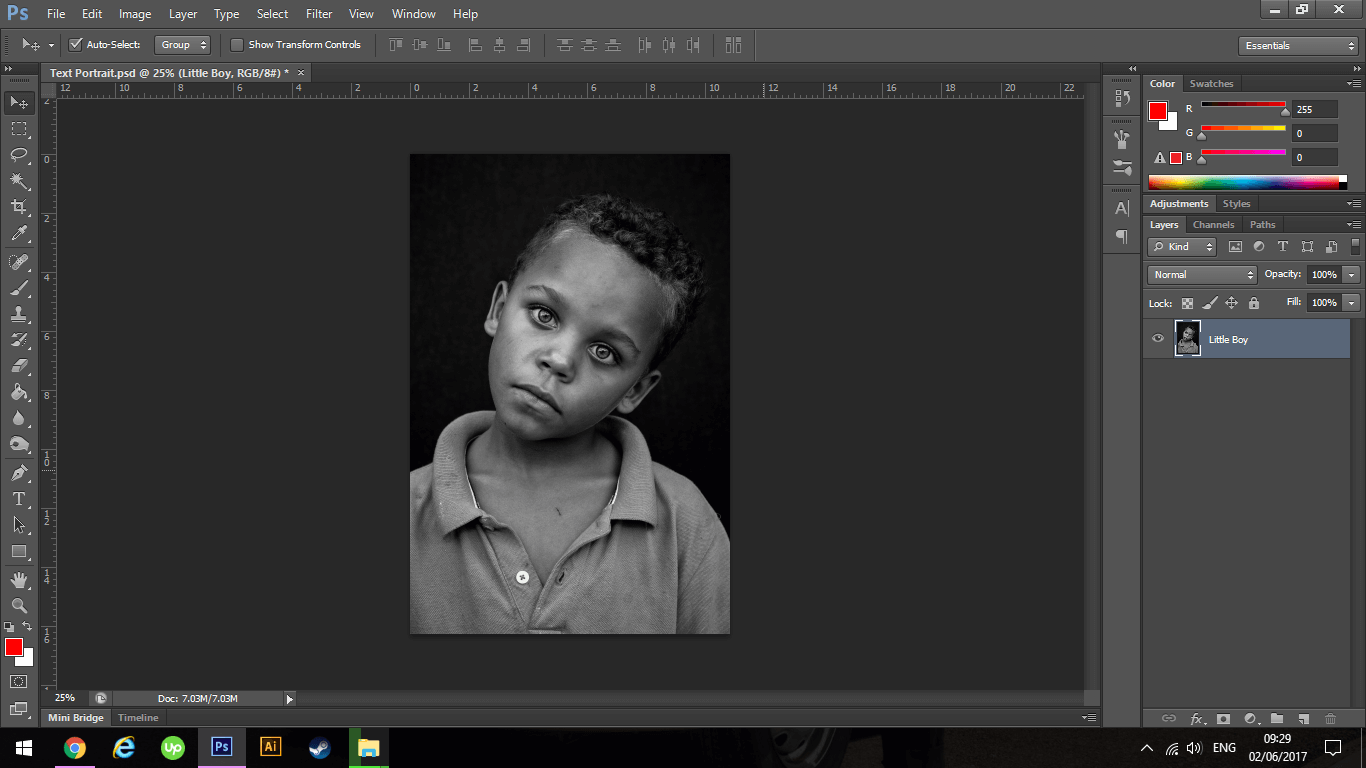 If your Image is in Colour then all you have to do is to Desaturate it, you do this by going to Image – Adjustments – Hue and Saturation.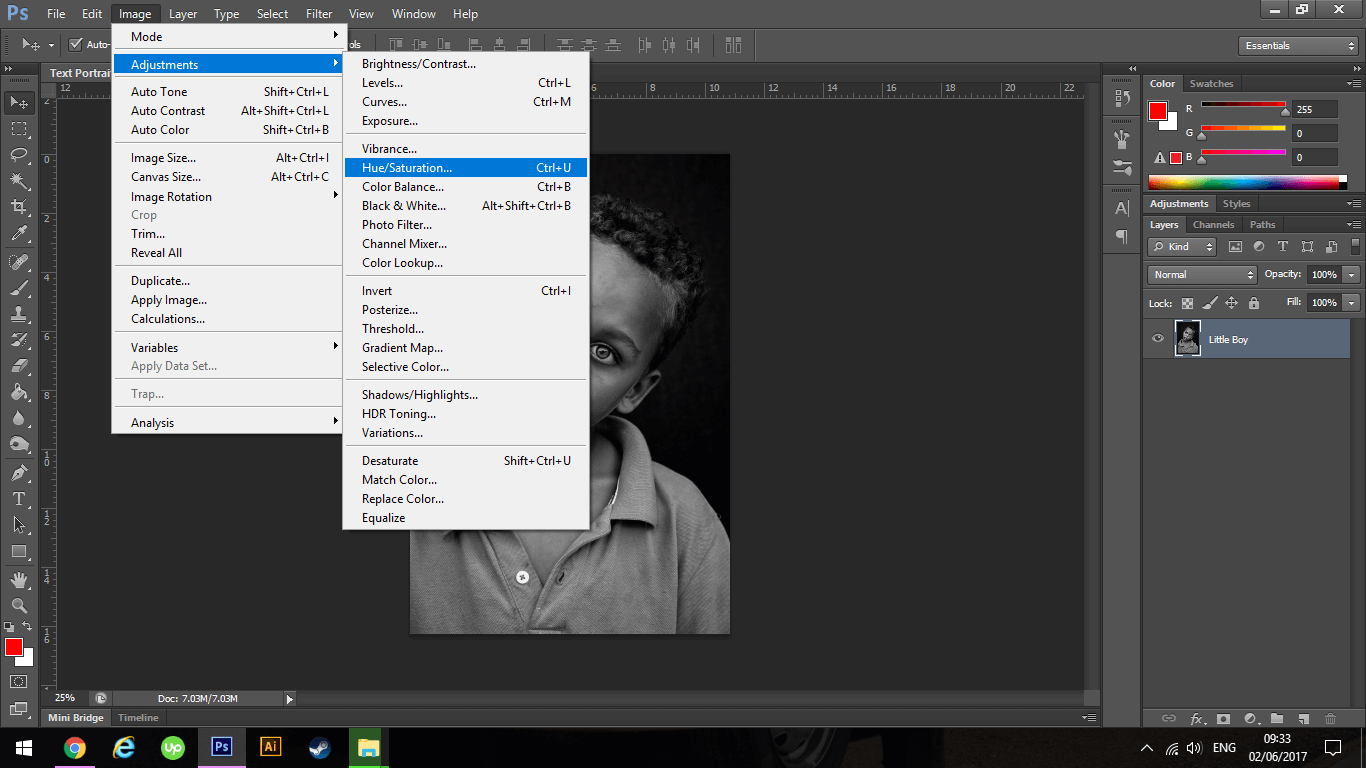 Then click on the Saturation Bar (the middle one) and slide it all the way to the left by clicking and holding your mouse button then move your mouse to the left.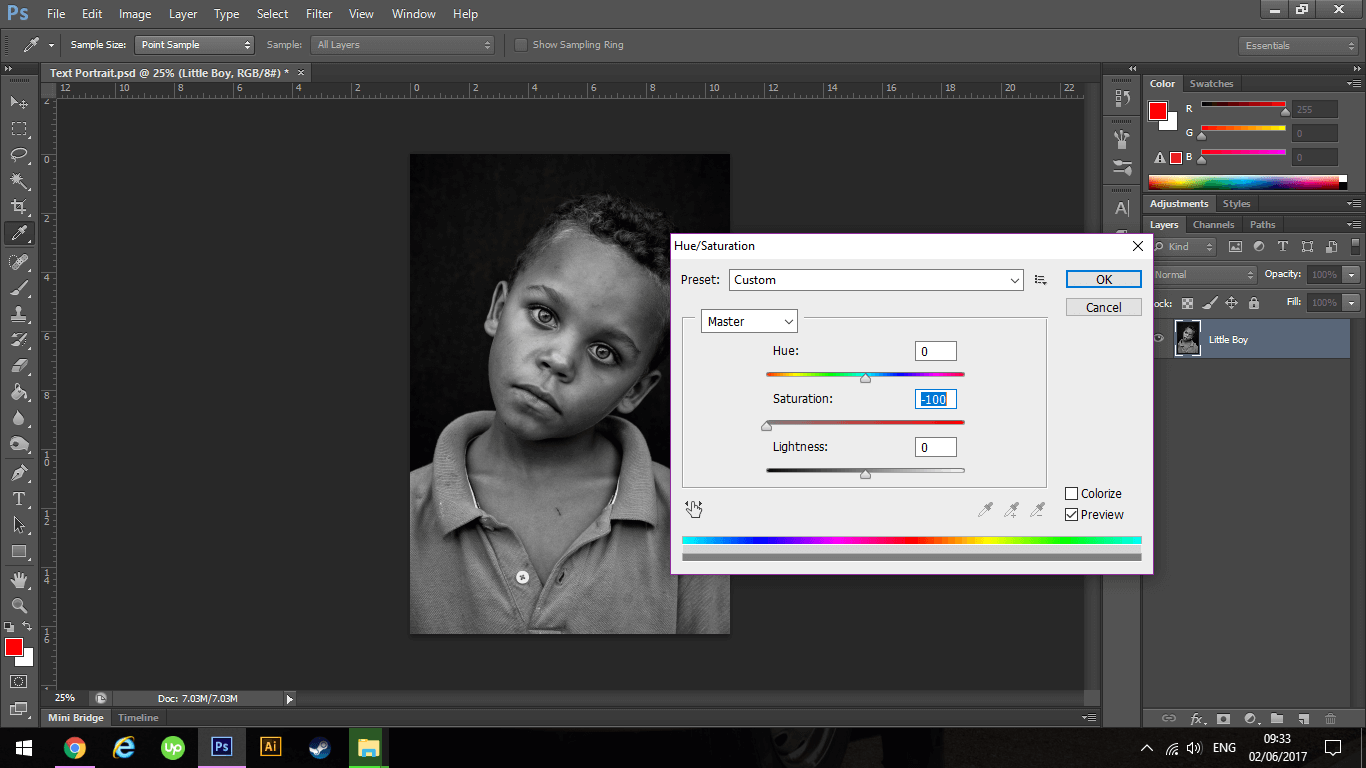 Next, we are going to make a Displacement Map.
You do this by first clicking on the little box at the top right-hand corner of your layer.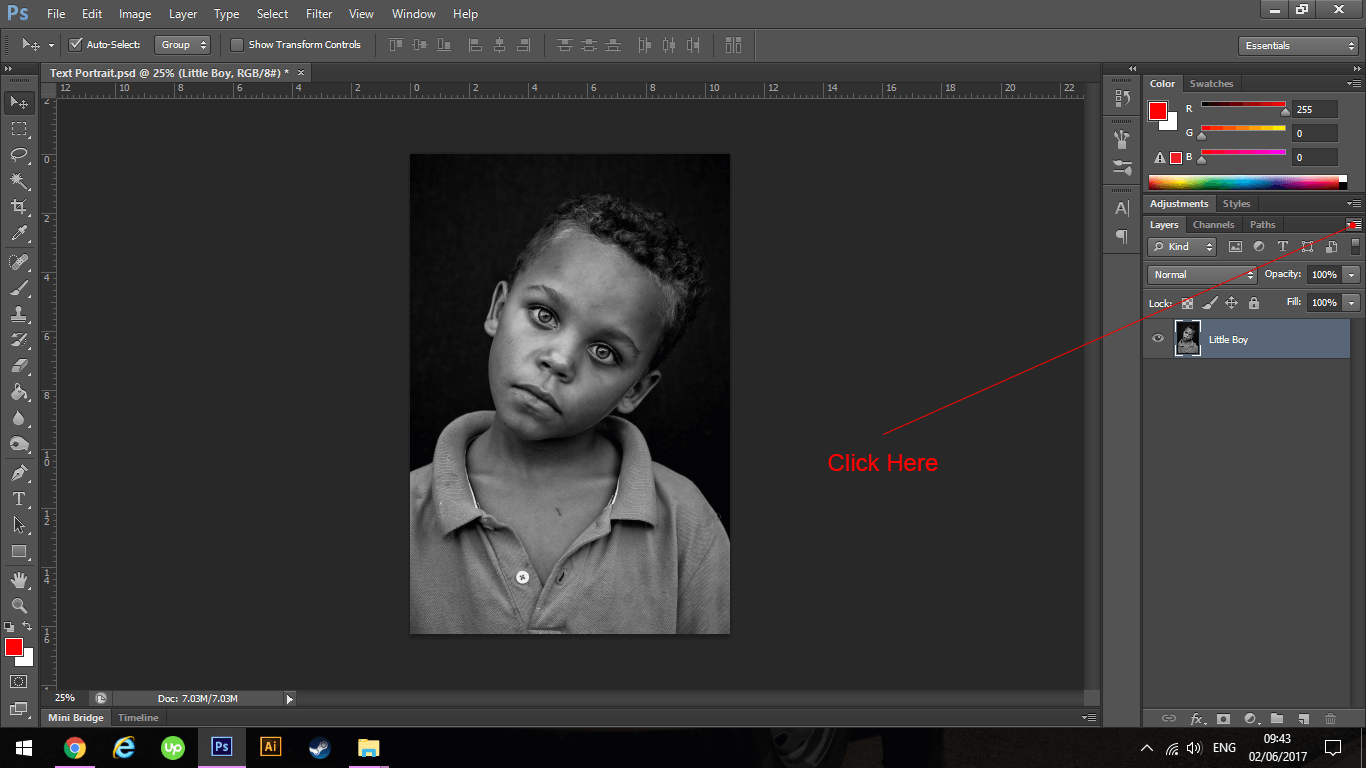 Next Click on Duplicate Layer, literally the second one down.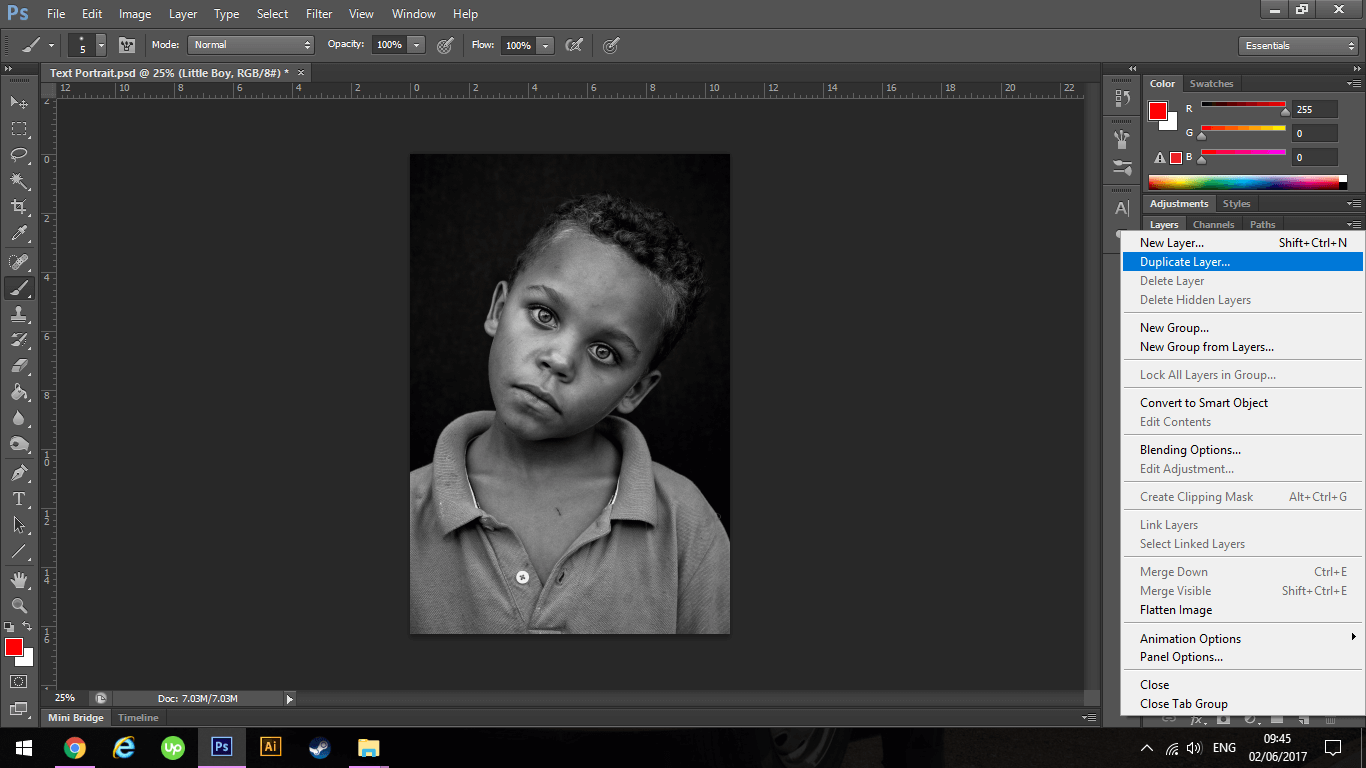 When you do this a pop-up box will appear, at the bottom you will see a drop box, beside it, will say Document, click on that drop down box and click on New.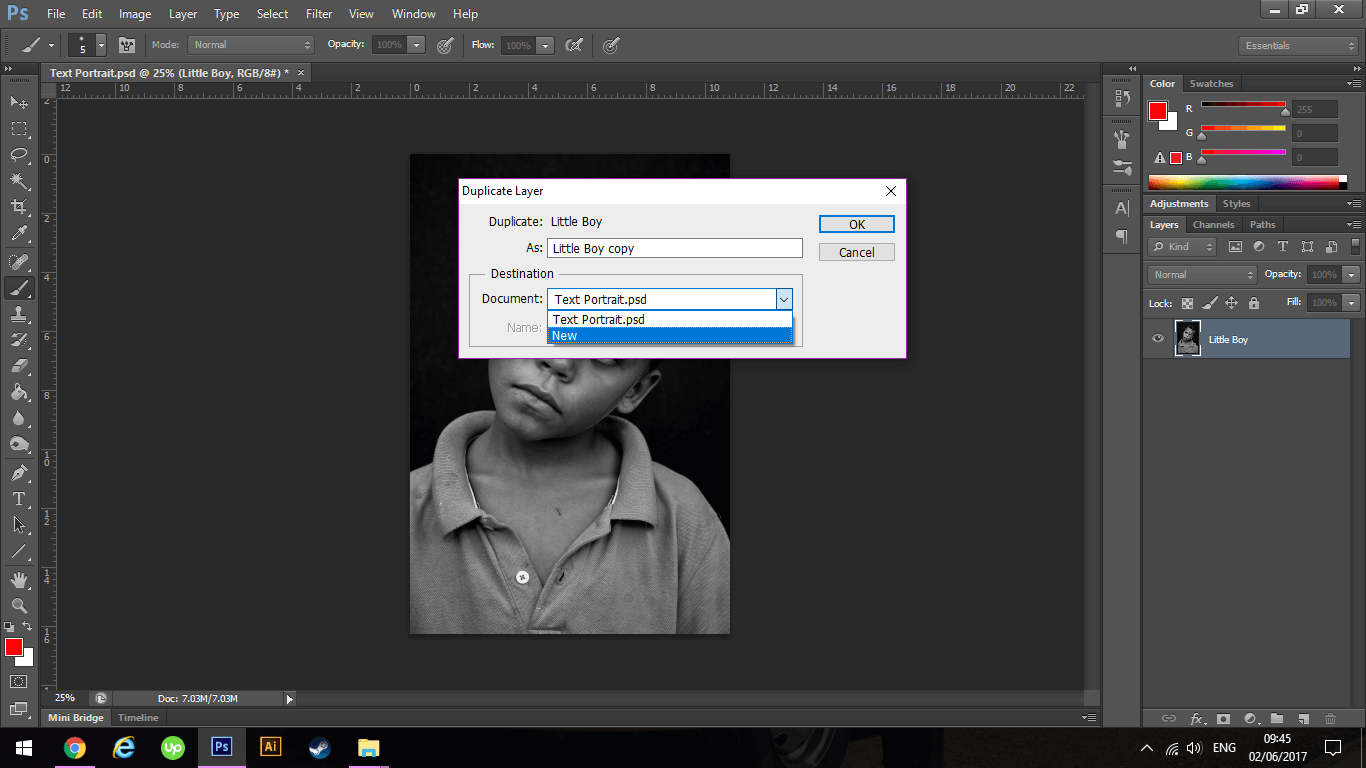 When you do this you will be able to give that New Layer a Name, for this time name is Displacement Layer.
Then hit Ok.
A new window will open up entitled Displacement Layer.
Next, we're going to give our Displacement Image a little bit of Blur.
To do this go to Filter – Blur – Gaussian Blur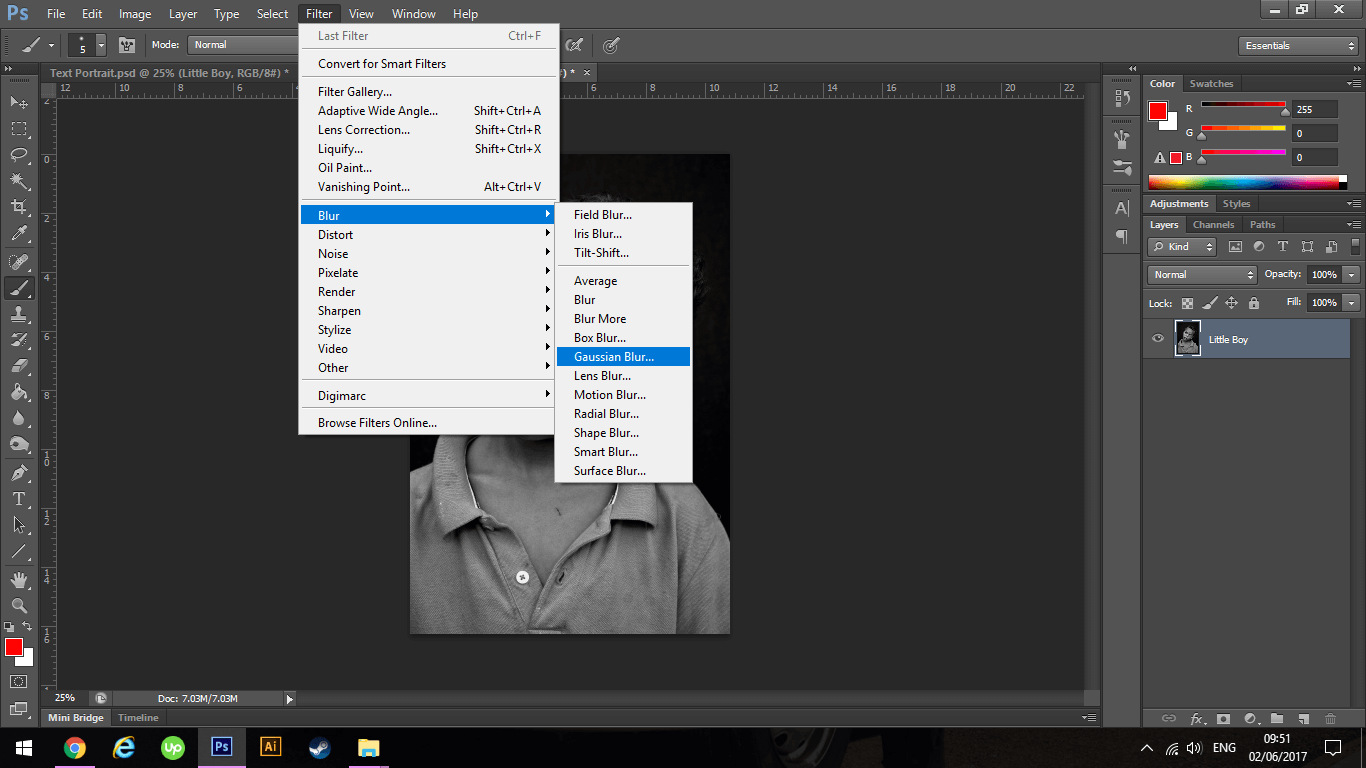 You will be Prompted with a Pop-up Box asking the amount, I keyed in 6 but you might be slightly different depending on the size of your image so make it similar to my image below.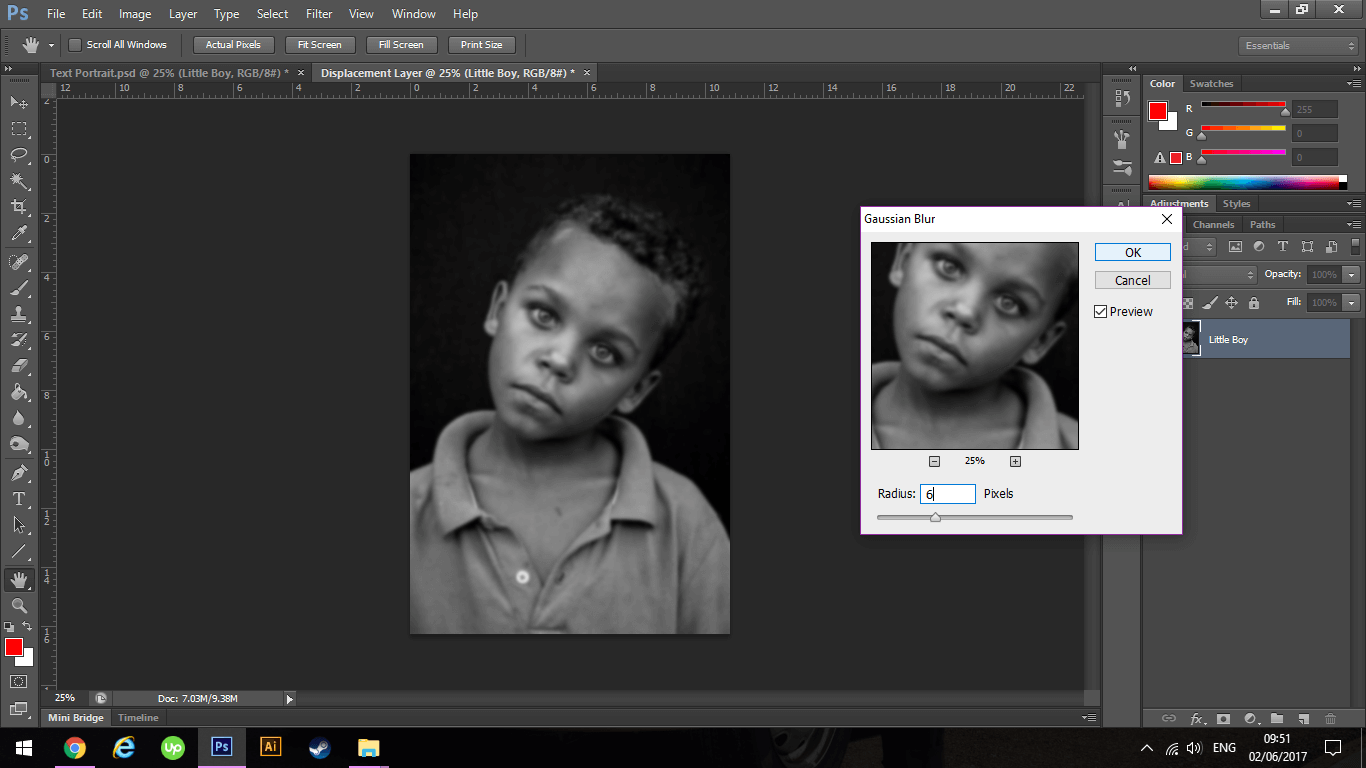 So something like thing, if you get anywhere near this you're good so don't stress, we can be loose.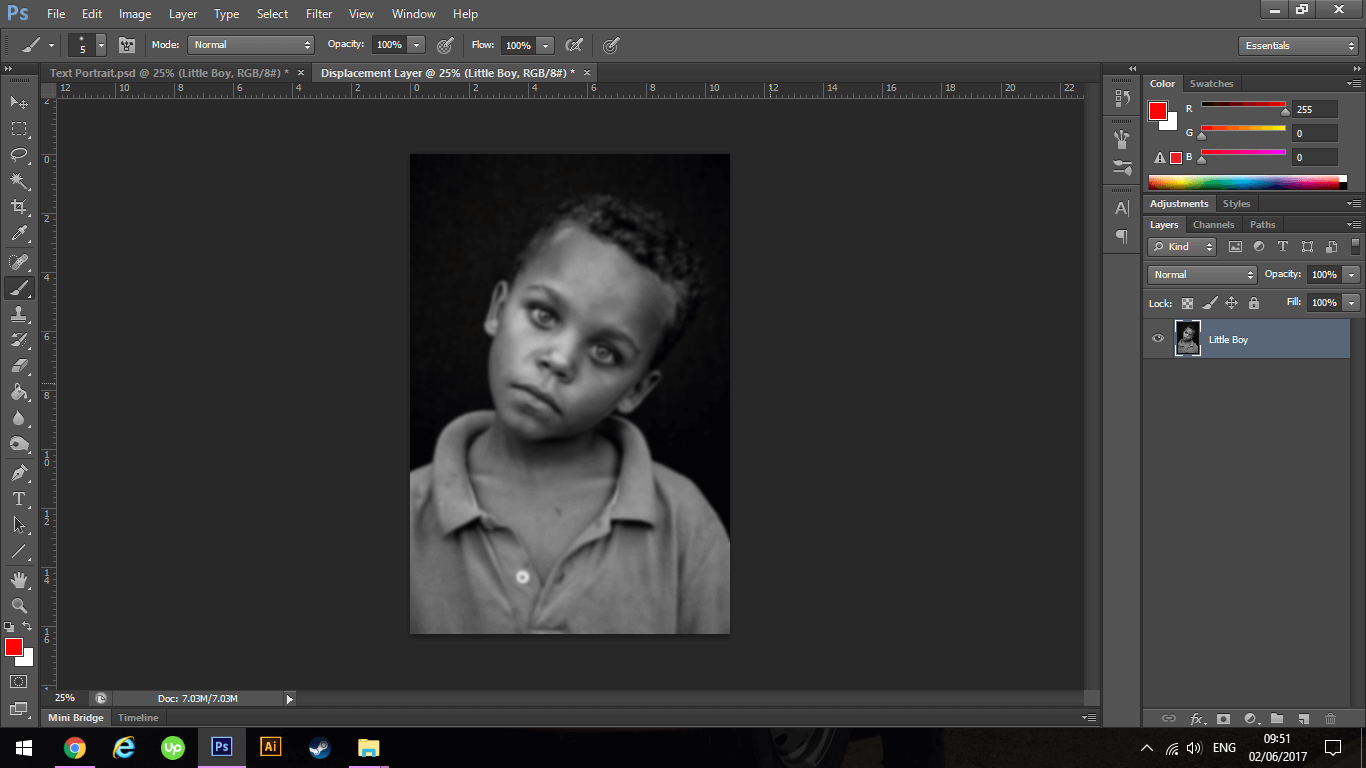 Next, save your file, go to File – Save As
Click on format and save the file as a PSD File which is a Photoshop file.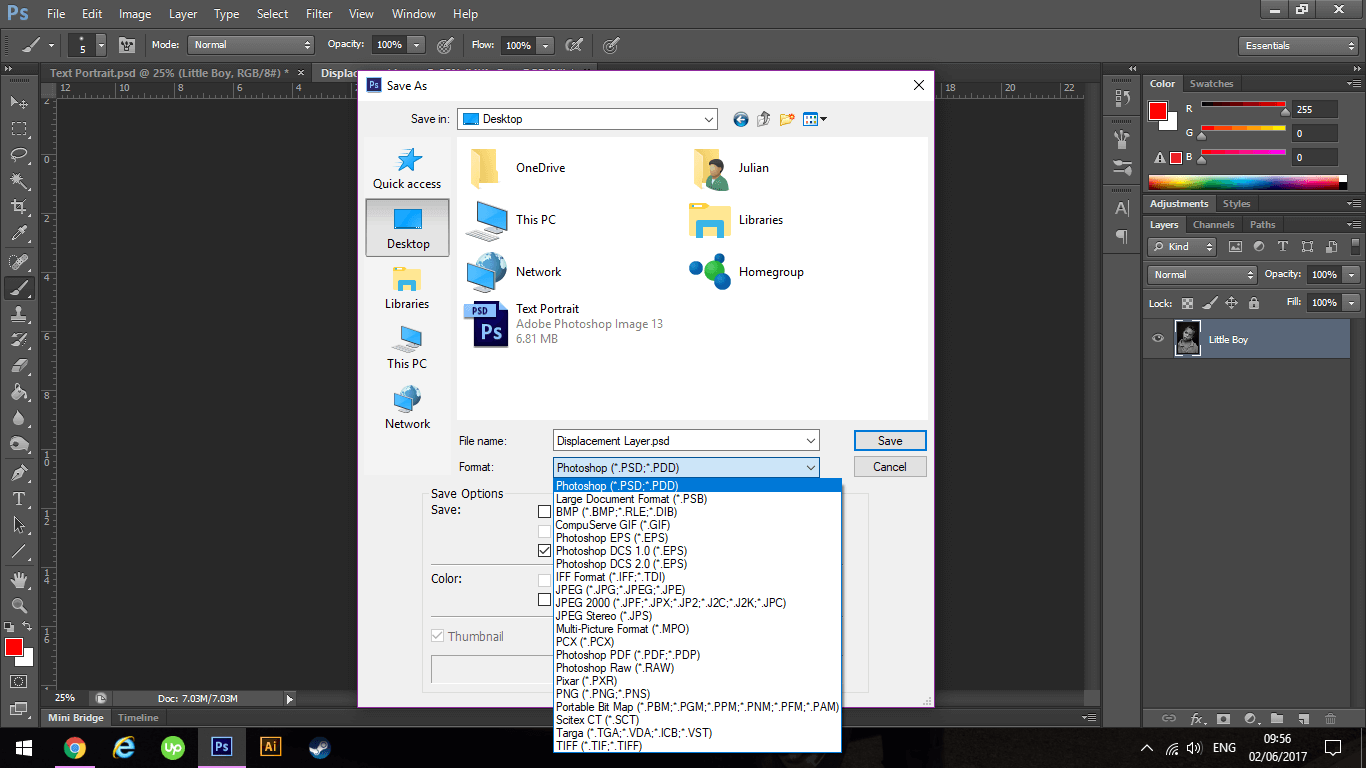 Click Save and then when the Popup appears to click Ok.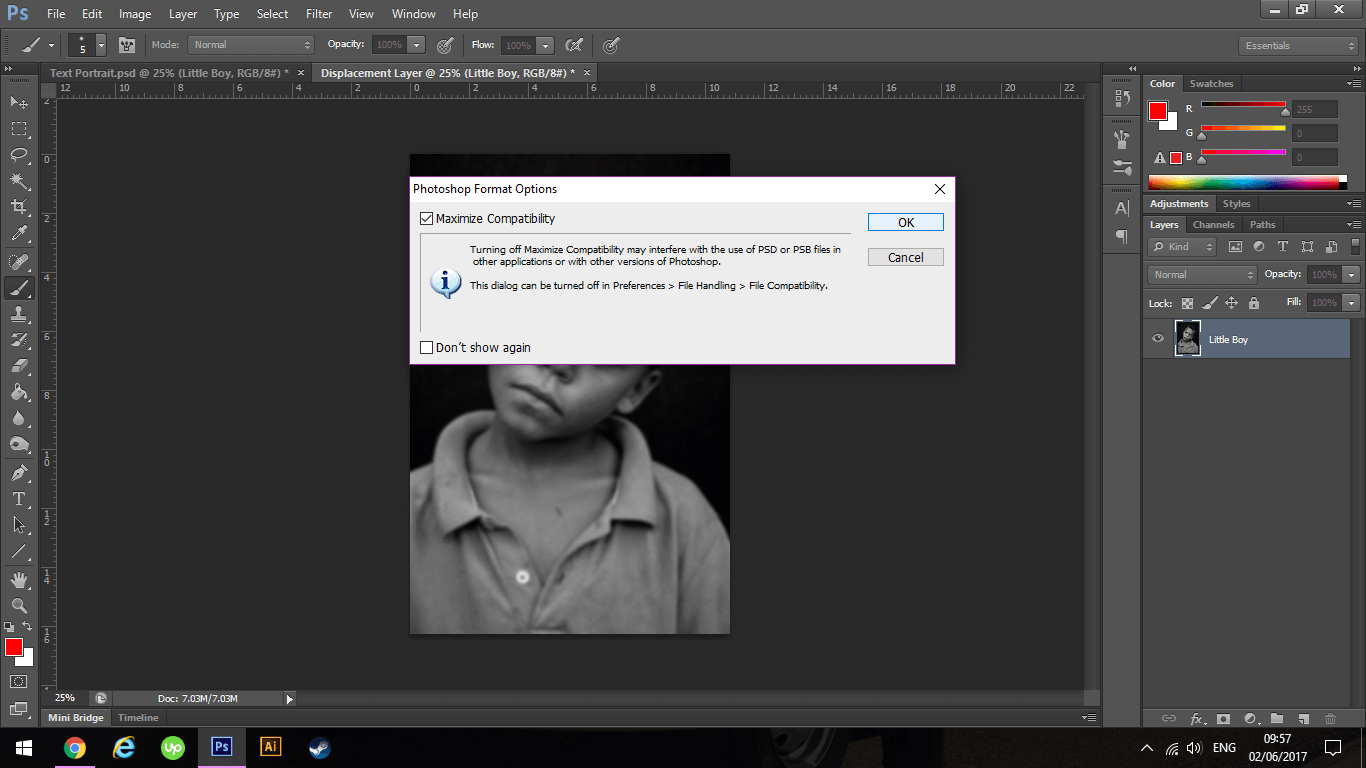 Ok, so you can now close the Displacement File as it has been saved.
Now we're going to create a mask around the Little lads head.
We don't have to be super details here so just give it your best guess so to speak.
For this, I'm going to use my Polygonal Tool.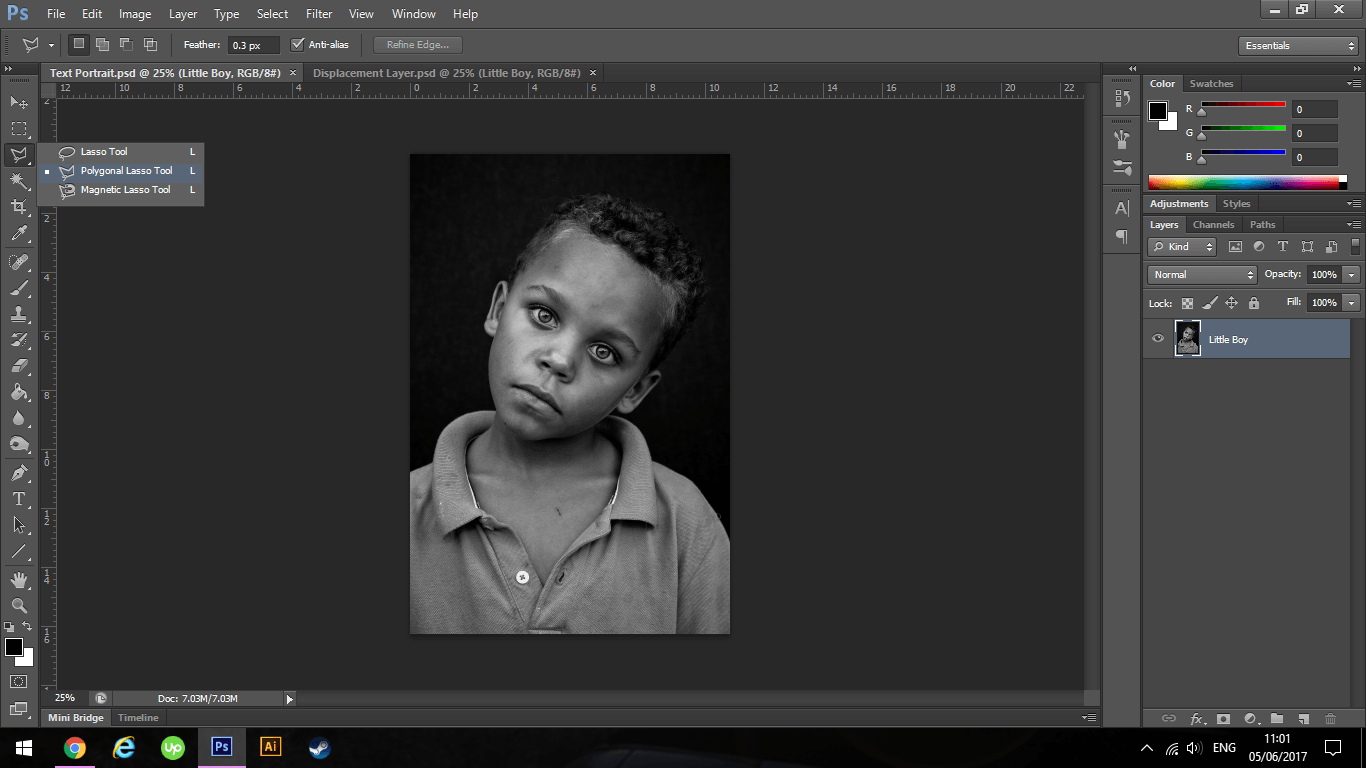 Then I'm going to zoom in by using my Keyboard, you can do this by Holding Ctrl then pressing the Minus and Plus (- &+) Keys on your Keyboard to zoom in or out.
Now you just click along the edge with the Polygonal Tool, giving it your 'rough best guess'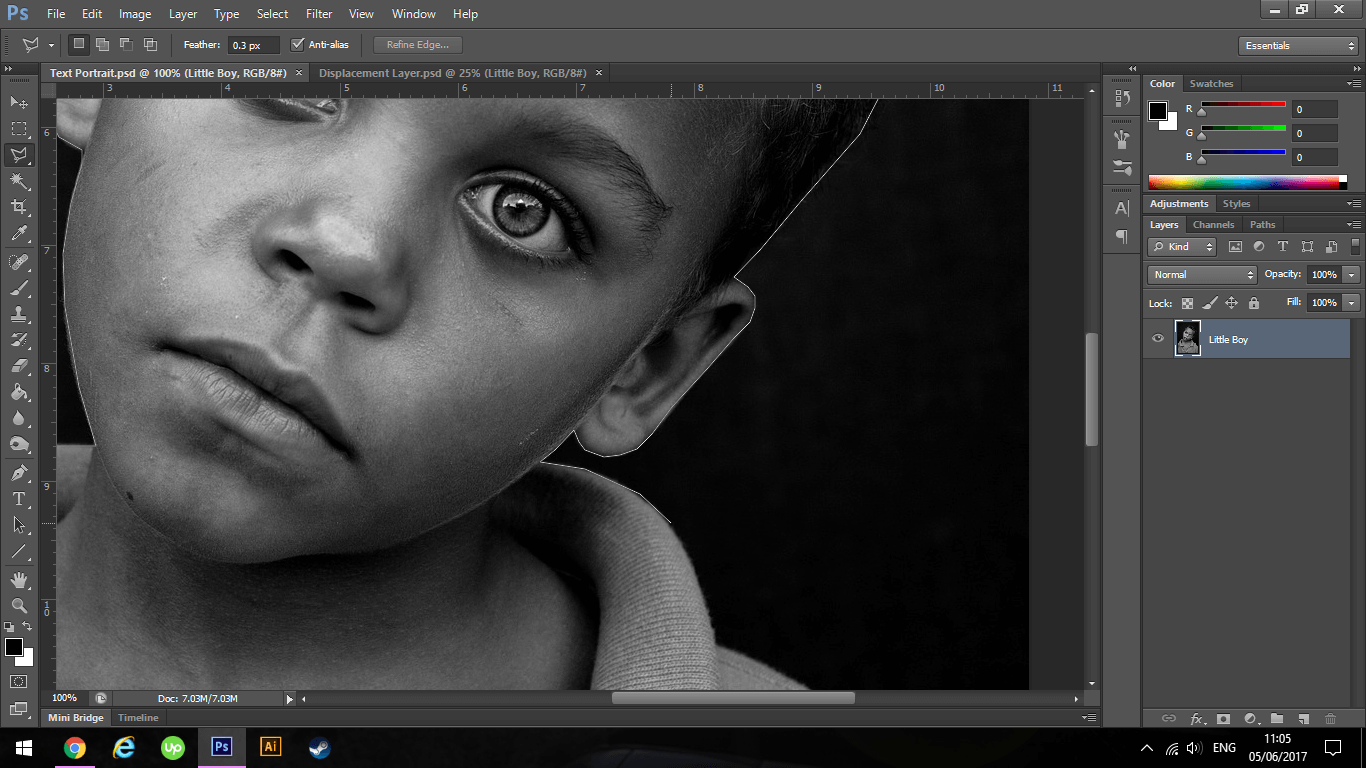 You can click on the outside so don't worry when it comes time to join up the selection.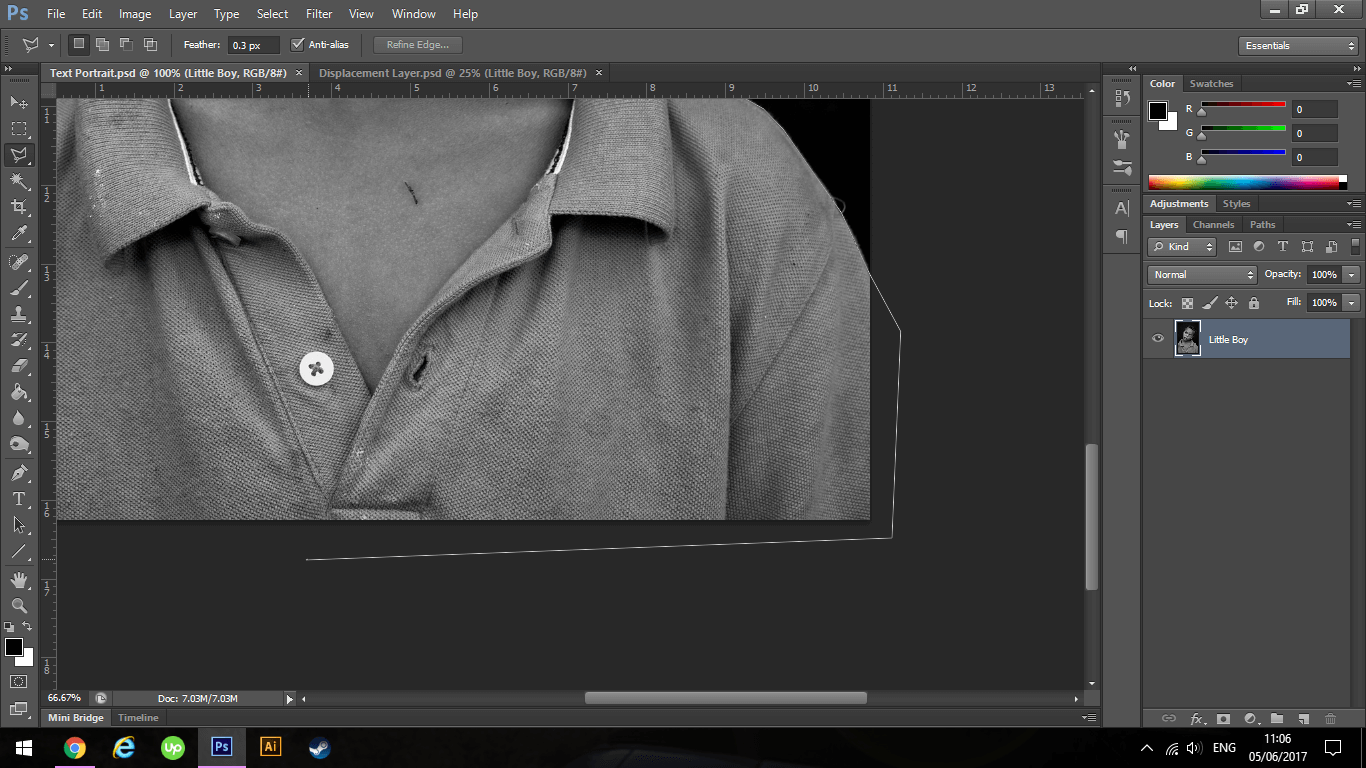 Click right around till you get to the start point then you can click on that to join the full selection.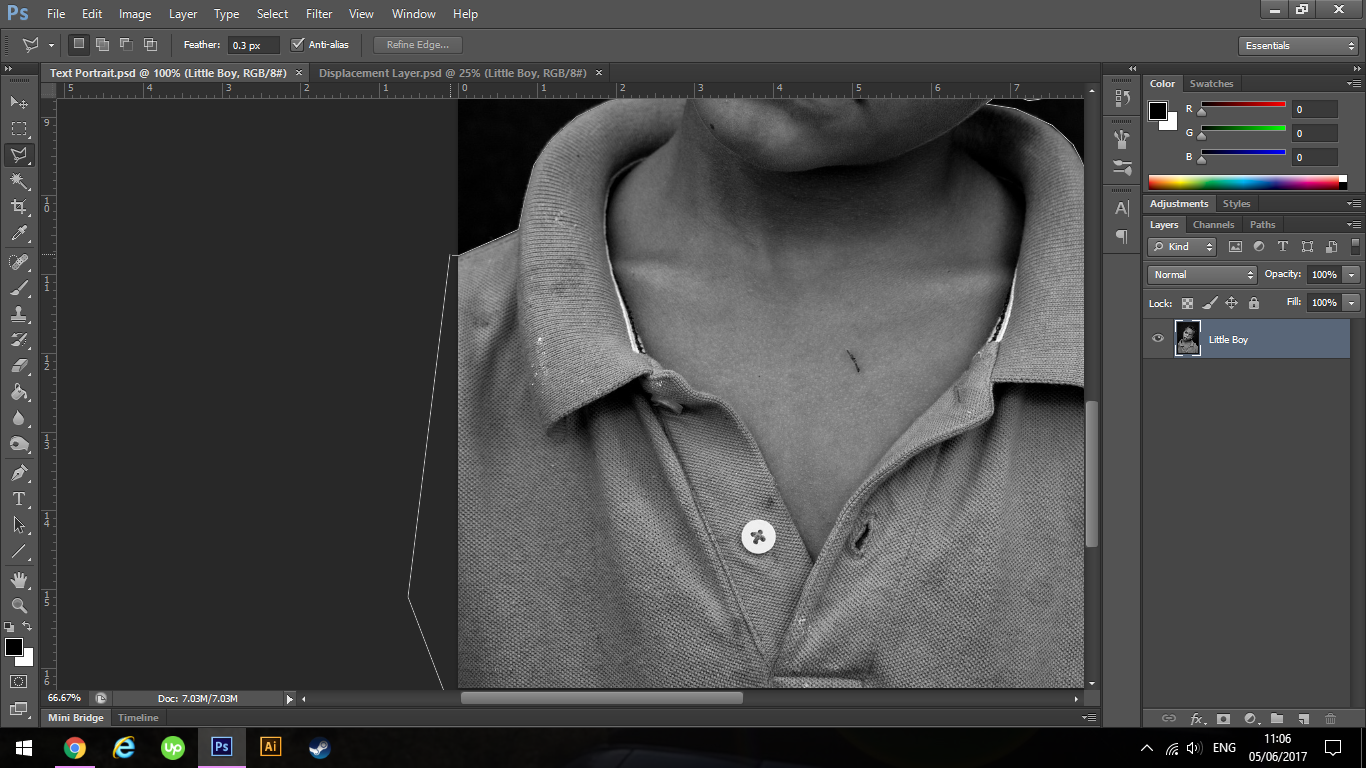 Once complete you can add the layer mask.
You do this by going to Layer – Layer Mask – Reveal all
If you end up that you see the outside of the image instead of the little boys image (or whoever's photo you are using for this) then key in Ctrl-I to invert he mask.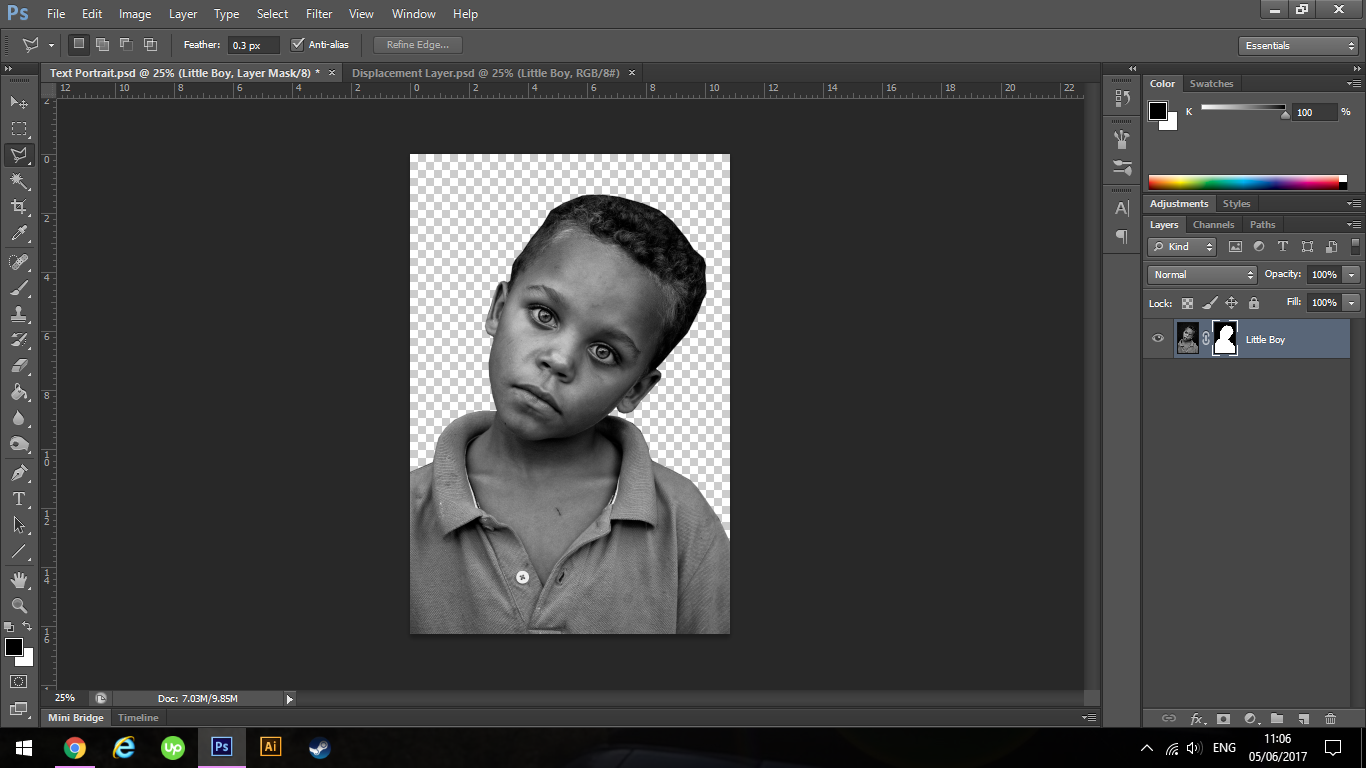 Now create a new layer below the image.
Click and move it to the bottom if you have to.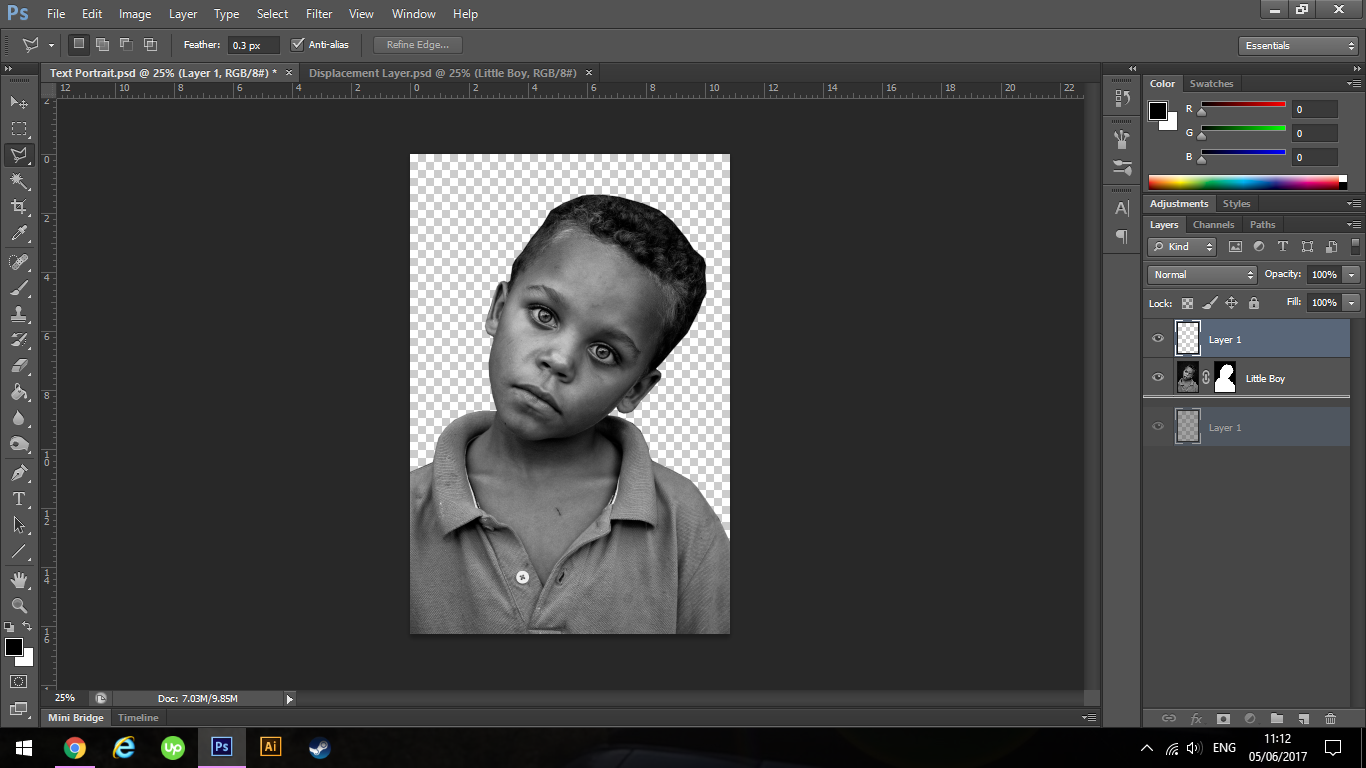 Now fill that layer with Black using the Bucket Tool.
All you do is with your Black Colour Selected is to click on the empty layer and it will fill out.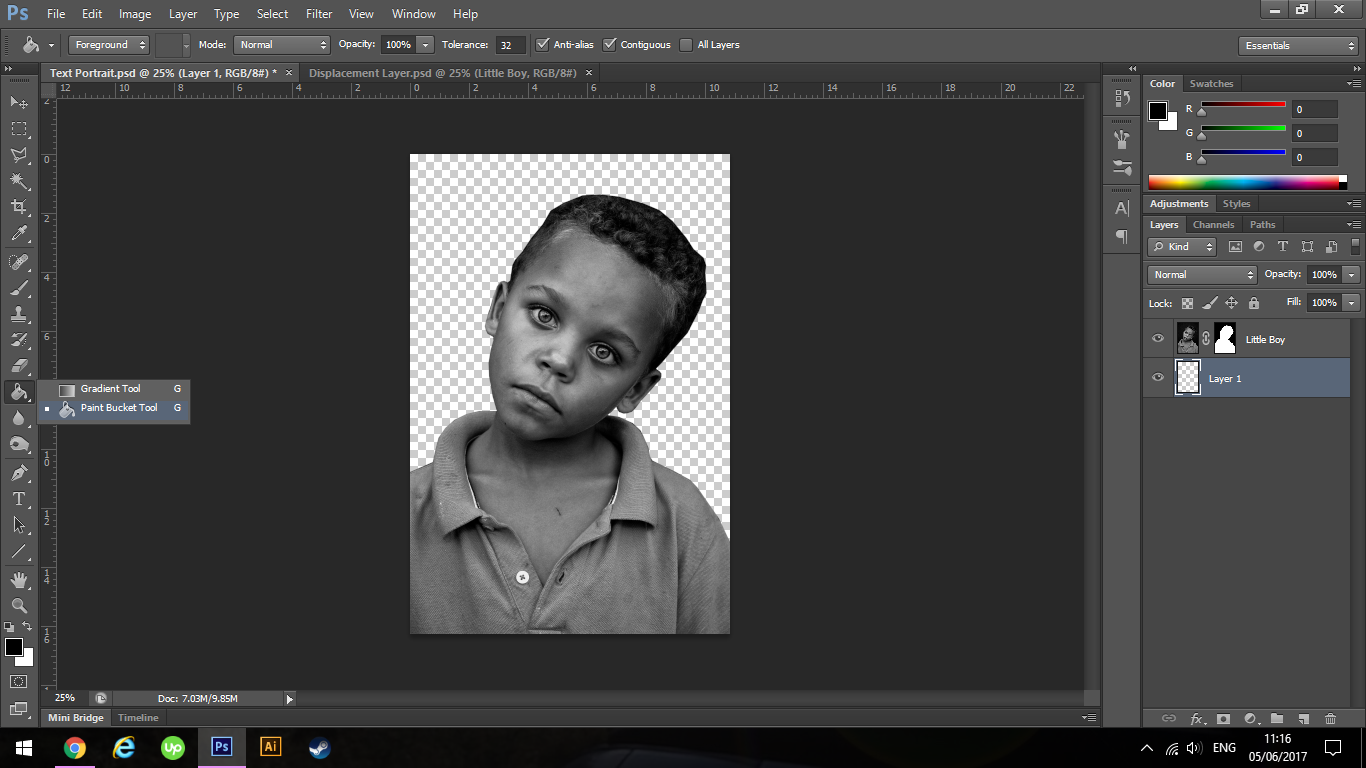 Now we are going to soften the edges of our image.
Click on the Mask, this is the little box beside you Little Boys Image.
Using a Soft Brush Lower the Opacity to around 50% then with the Mask Layer Selected you to paint onto your image going around the shoulders and hair just softening up the edges.
Be more careful around the jaw line, we just want to make that subtle.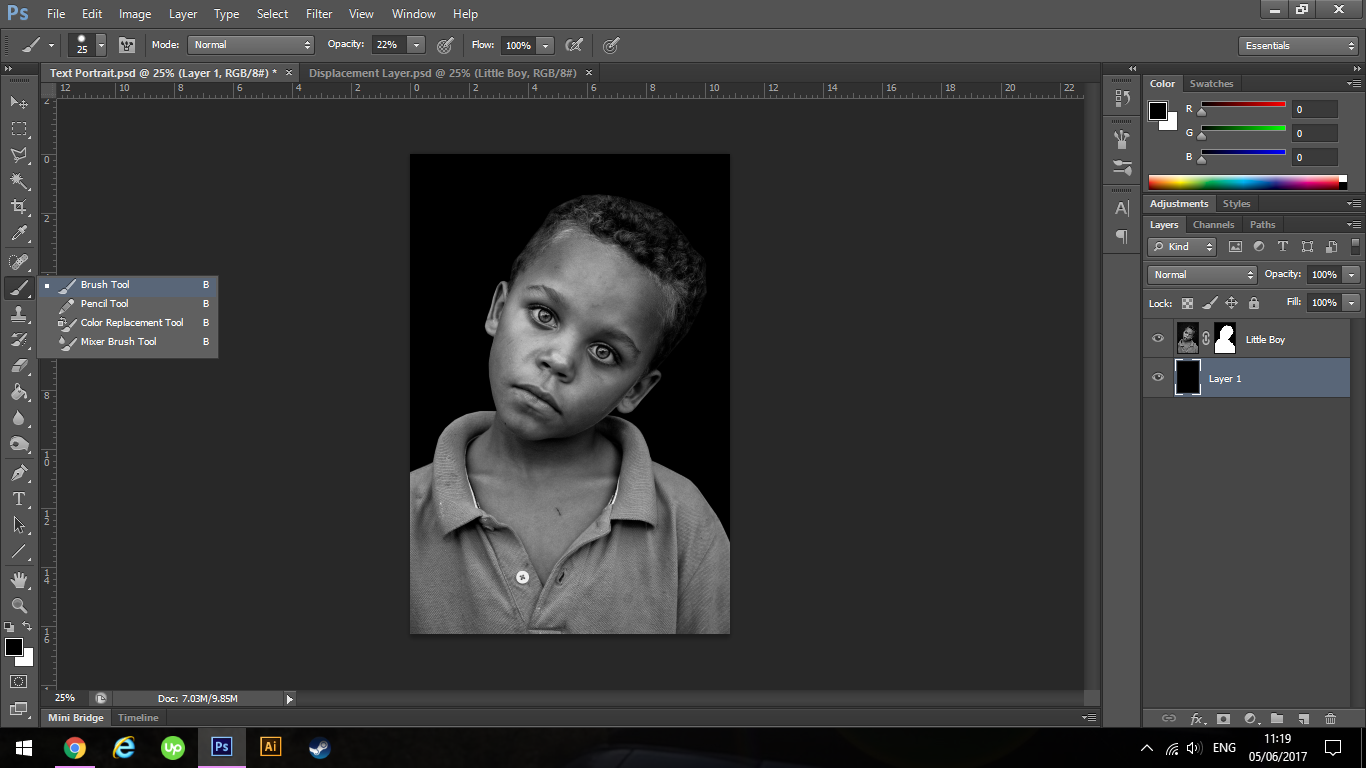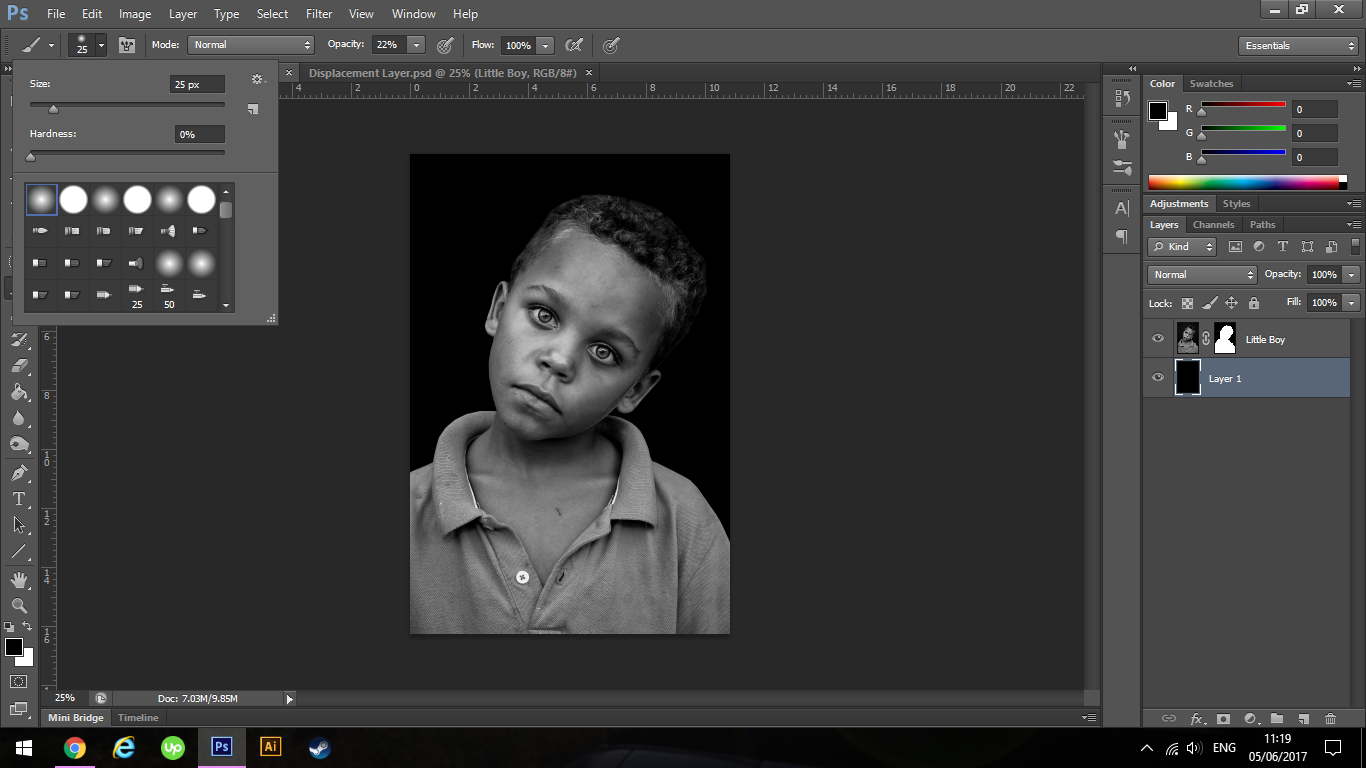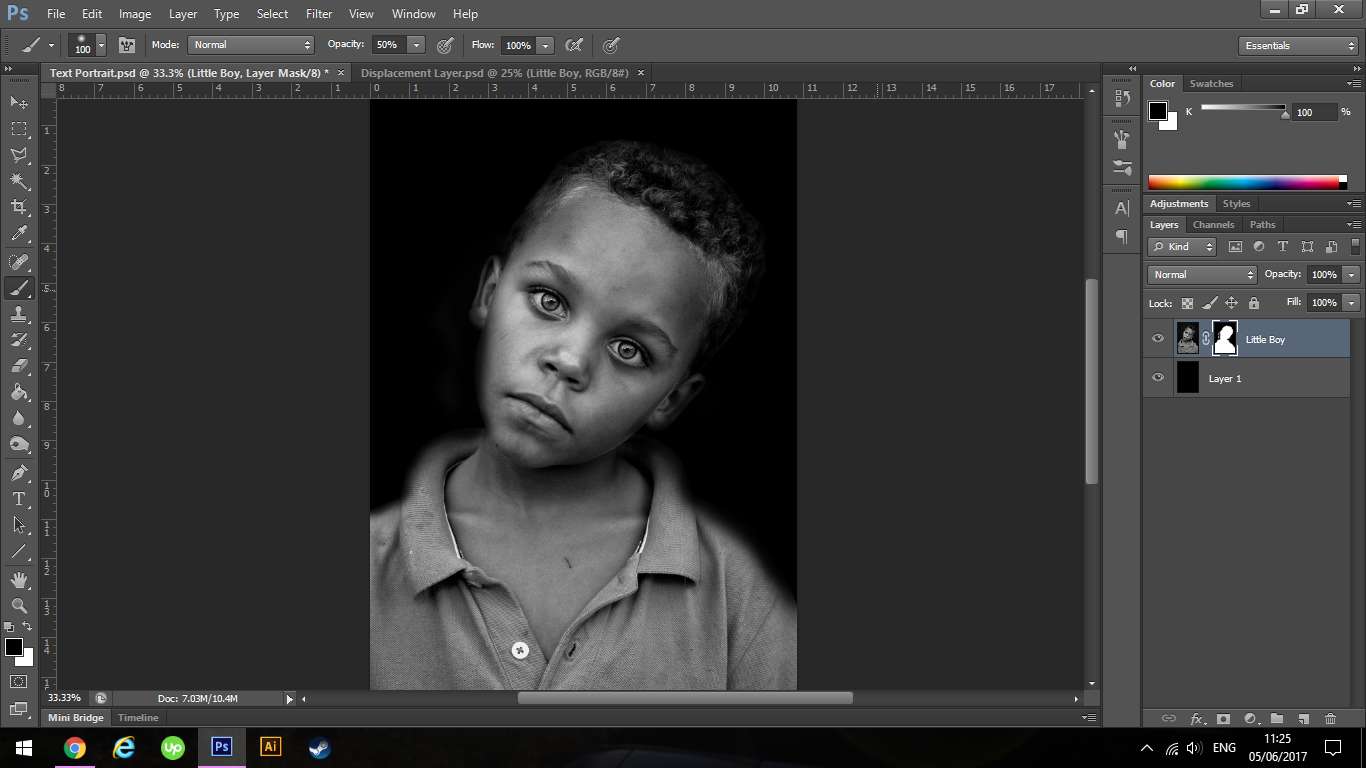 For now, we'll leave it here, join me in Part 2 so we can start adding text.
The following two tabs change content below.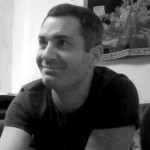 Graduated from college in 2002 with a degree in Photography, I started exploring my way in Graphic Design and Professional Post Production. Full-time freelancer since 2011.