Graduate Day Photography: Setting Up a Lifetime Experience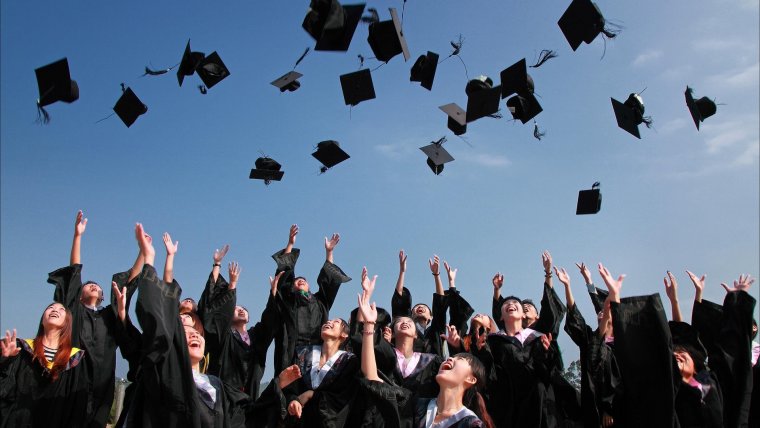 Graduate Day Photography: Setting Up a Lifetime Experience
www.sleeklens.com
It's cap and gown season and you know what that means? Summer is almost here, and all that hard work paid off. It's a special day and milestone in the life of a graduate, not to mention the celebration of their achievements throughout the academic year or years. This is especially one of those days where your camera is about to go to work to capture some amazing moments to look back on. A moment where Family and Friends all come together to take pictures that will be cherished for a lifetime. In this article, I'll be sharing some valuable tips for you on Graduation day. These tips won't only be specific to DSLR camera users but also some of your general point and shoot cameras, and by extension, even your cell phone gave that you are an Android or iPhone user.
1. Be Prepared
This should always be a given to have all the tools you may need ready. Be sure to have an extra or a fully charged battery before heading out to the ceremony. Often the ceremony ends up being a bit longer than you may have anticipated and if not prepared for that, you may end up in with a low battery and missing crucial shots.
If you're a DSLR owner like me and have an extra battery, make sure they are both charged and ready to go. Remember to clean your lens or lenses to avoid any dust particles that may affect your lens functionality. Be sure to use a special lens cleaner and not your T-shirt (I know this is a habit a lot of us have including myself). Last but most importantly is ensuring your memory card has ample space for the amount of images you plan to take. There are times where I was caught up in deleting some of my old shots to make space for new ones and ended up missing some of the most important things in the ceremony, and you don't want that to be you.
2. Which Lens to Carry
When choosing which lens to carry for the ceremony, I often recommend having a zoom lens nearby and a 24 or 50mm on your camera. The reason for this is that depending on how organized the ceremony is; you're not sure exactly where you'll be seated. Therefore there will be instances where you end up at the extreme back, or you're lucky and get a good seat in the front. It can't hurt to be ready whichever is thrown at you.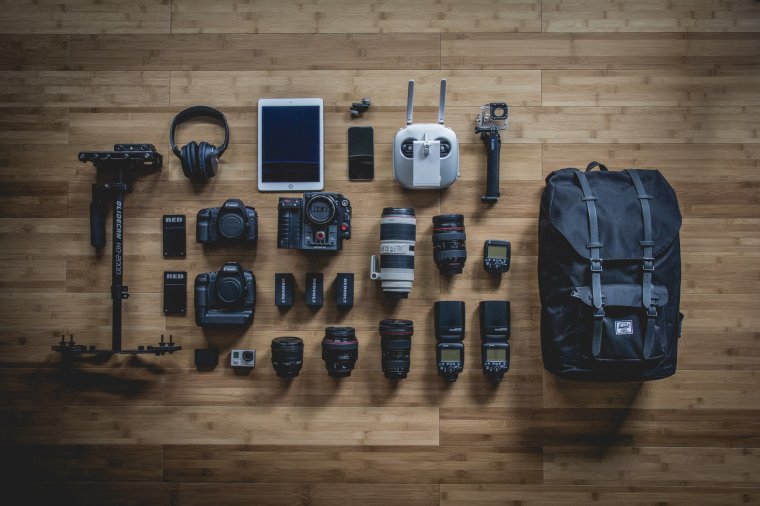 Your zoom lens will allow you to sit comfortably and capture moments as if you were right in front of them. The 24 or 50mm, however, can be used for shots of the family and friends. A 24mm will give you that nice wide shot you need to fit all the family and friends into the frame and your nifty fifty (50mm) will be useful for those individual portrait style shots of the graduate. It may sound like a lot to carry, but the 50mm is always optional and not completely necessary.
3. Establishing the Right Shot
Some ceremonies may be long and drawn out so you may find yourself getting a tad bit bored sometimes, however, be aware of the series of events taking place. Ceremonies get interesting key moments like the handing over of the diploma or degree and the tossing of the hats. It may be difficult to capture when the degree is being handed over to the graduate if you are not the designated photographer because the participants in the ceremony have already been instructed where to look and who is the designated photographer. You can however easily capture shots of the reaction or celebration after getting their diploma/degree. Establishing the right shots will help you tell a story line as to events that happened throughout that day, making a very interesting album to look back on.
4. Make Sure You're Shooting in RAW
As a photographer, it's advised to always shoot in raw but there will be moments where you may have switched to JPEG due to limited memory or some other reason. Shooting in RAW will help you correct any mistakes you may have made while shooting because like I said this is an all a one time opportunity and you don't want to mess it up. You'll get much more editing freedom in post-production not to mention top quality to images.

If you own a regular point and shoot digital camera then JPEG is your only option and that is completely fine as your Images can be edited in Adobe Photoshop and Adobe Lightroom, however, they come with limitations. In concluding this point it takes me right back to the topic of being prepared. Due to the size of RAW files, it best advised to also have an extra memory card on your person just in case you run out of space.
I hope these tips and tricks will be of great use in capturing precious moments of your next Graduation Ceremony. Thank you for reading and until next time, happy shooting!
The following two tabs change content below.


Michael Moodie is a Freelance Photographer and Photojournalist. He Enjoys Lifestyle Photography and Traveling while doing all things creative!