Double Processing in Lightroom for Urban Photography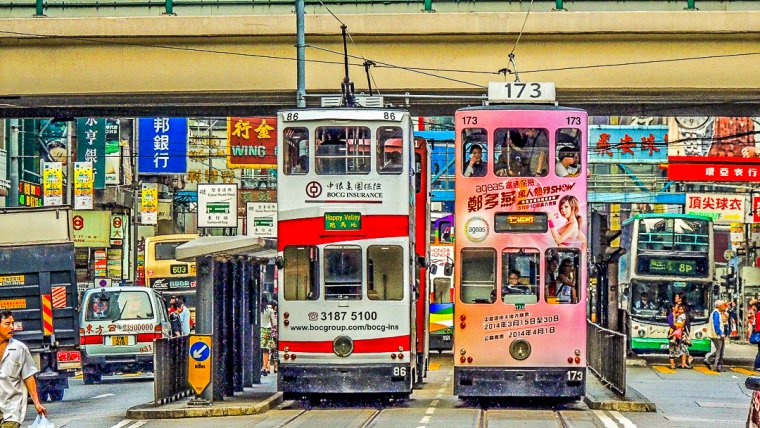 Double Processing in Lightroom for Urban Photography
www.sleeklens.com
Hi everyone, to do I'm going to do a Tutorial that I'm personally excited about, today we'll be taking a look at how to Double Process your Photos.
I see this in a lot of professional Photographers Portfolios and when I first saw it I had no clue how to do it as such I thought it was straight up HDR Photography at the time but not so, it's done so so much simpler than I first imagined all those years ago.
I love this effects as it gives your Image a sort of illustrated look and really turns it into a work of Art.
So if you want to find suitable image then please do so now, you can use anything similar to mine or just an Urban image of your choice, and if you have your own Photos you would like to use then even better that would be awesome!
The type of image that we want to be aiming for with this to get the most out of the effect for our urban Photography is busy images, so I personally want a lot of hassle and bustle going on in my image, so I think this image of Hong Kong is Perfect for what I want to achieve here today.
To open our image up double click on your Lightroom Icon to activate your program, once in there you will see at the bottom left that says Import (You'll see it beside Export)
Click on that and then choose 'Other Source'
Once in that locate your file as you would any other file on your computer.
You should have the image in a folder as you can not open up individual images that are laying around on your computer's desktop, so if you can't see the image just quickly pop it into a folder at whatever location you prefer, mine is on my Desktop and choose the folder to open up.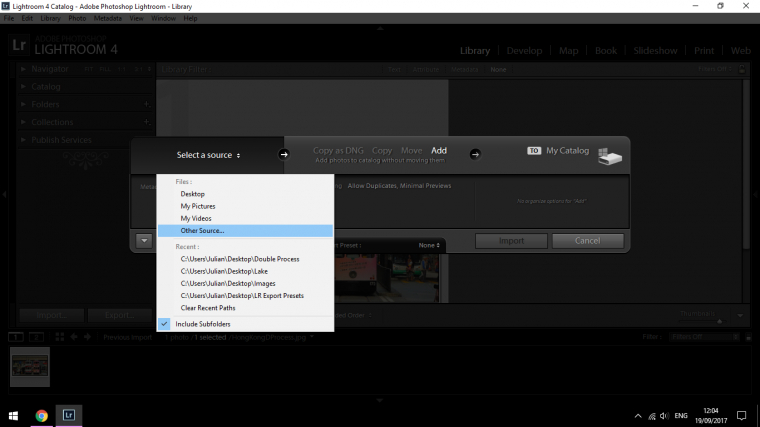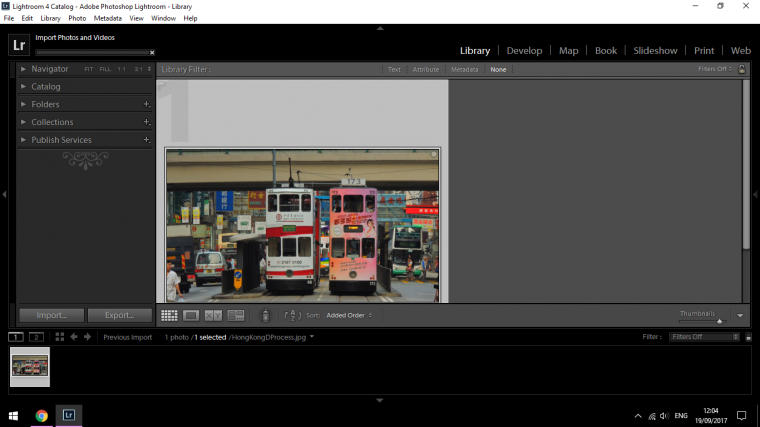 Once you get that opened then at the top right you will see a few options 'Develop' being one of them, click on that and then on the thumbnail of your image at the bottom of the screen to activate your main image on your workspace in Lightroom.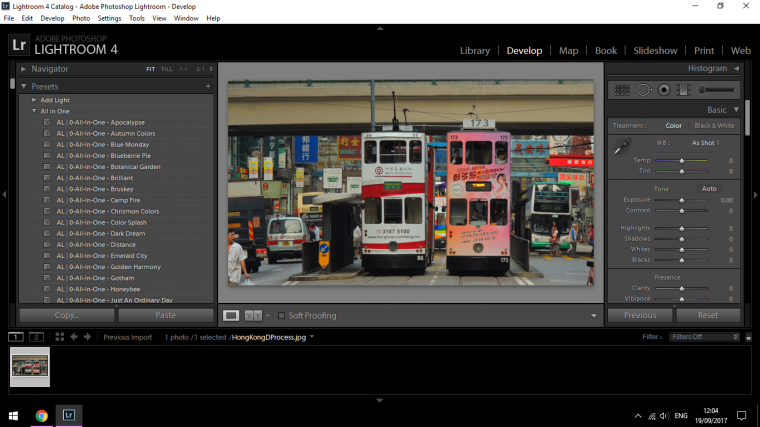 Now the we'll be going through a few settings to get started with so on the right hand side you will see several drop down box sections that you can explore, in case they are all closed and you are unsure, you will see one that is called Basic and another that is called Histogram, there's a fair few other ones in there, but don't worry, you'll not be overloaded here, we won't be looking at them all and once you get the hang of them if you haven't got any knowledge of them already it shouldn't be too hard for the information to stick.
I find as a general rule of thumb as long as you know kinda what each section does you can generally just play around with the settings and with a little bit of trial and error you will be pretty much up to a decent workable level with both Lightroom and Photoshop… though Illustrator if you ever want to use that can be a little bit more daunting.
Anyway… so first we're going to be doing a little bit of a retouch on this for the first process.
Go to your basic panel and in there you will see Highlights and Shadows.
We are going to set our Highlights to -100 and we are going to set our Shadows to +100
If you are lost, check out my image below, I'm not going to actually highlight these out for you in these images as I think it is more beneficial to yourself to have to scan and look for these sections with your own eyes, that way you will ingrain the memory of having to work to find these sections.
In saying that it isn't that hard, but anyway… you will find Highlights and Shadows in the Basic panel, you will have to be in the Color mode as I am below and they can be found under Exposure and Contrast.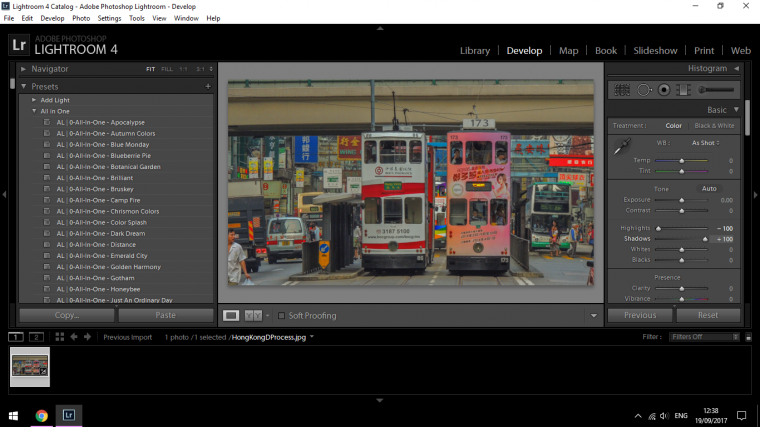 Now that we have that foundation and it has been set we can go further and start to really get into the main meat of this Tutorial.
So with the Highlights and Shadows adjusted in the way we did it your image will now be looking a little dull, but don't worry this will all be fixed soon.
Next, you will see Blacks and Whites below that.
So first click on the Whites Slider and when you do then hold Alt on your keyboard, this will Black out the screen, then start to slide the slider to the right until you start to see little specs of the image below appear.
Once you see that you're good.
Next, I want you to do the same with Black only you go the opposite way, you will notice that your screen with be white instead of black this time to go until you start to see some of the black details coming through.
This will be relevant to the image so somewhat ignore my settings on my image below as they will most likely be different to your image.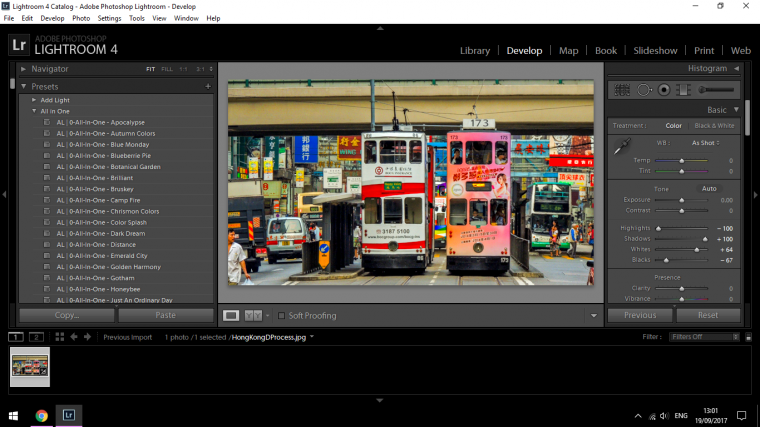 Next, we want to add some Clarity as this will look great and bring out so much more detail in Urban images.
You will see this slider below the Blacks and Whites in Presence.
I will bring my Clarity up to around +50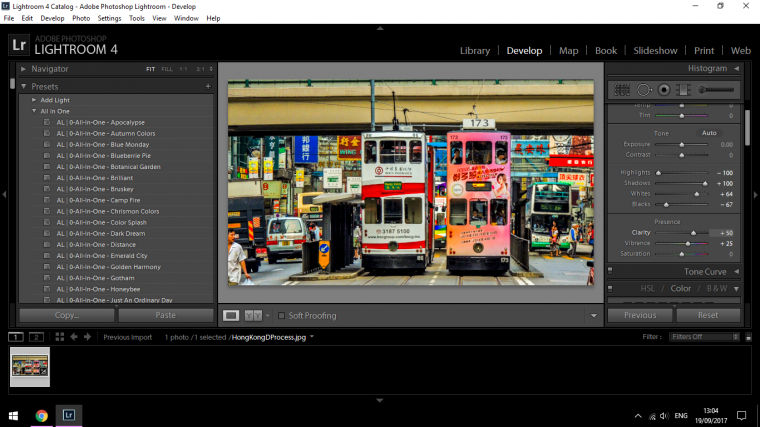 Just below Clarity you will see Vibrance, add a little bit of Vibrance too, I added +25, I think that will be more than enough all round no matter the image.
If on your image you feel it is a little too much then pull it back a little, no worries there!
Also just as a side note you may have to just boost your Exposure a little bit, though that depends on the image, I felt like mine needed a little bit of brightening up.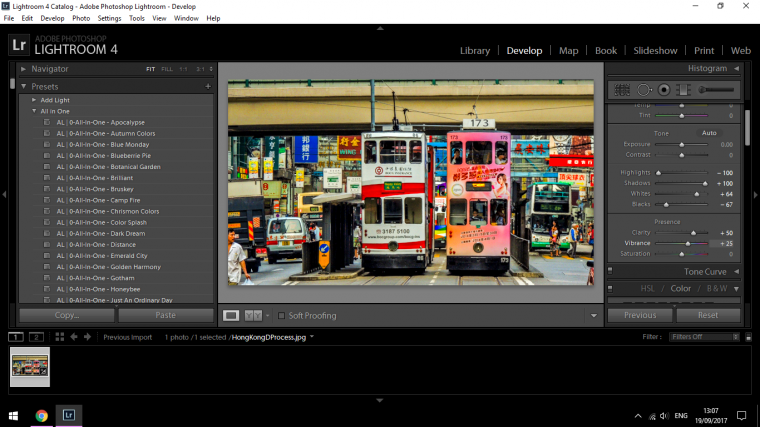 Ok so that's the first part, now we'll go ahead and create the Double Process effect.
To do this create a new folder on your desktop called 'New' just as a temporary folder.
Then click on the library which is beside Develop, remember at the very start we talked about this.
Once in there click on Export.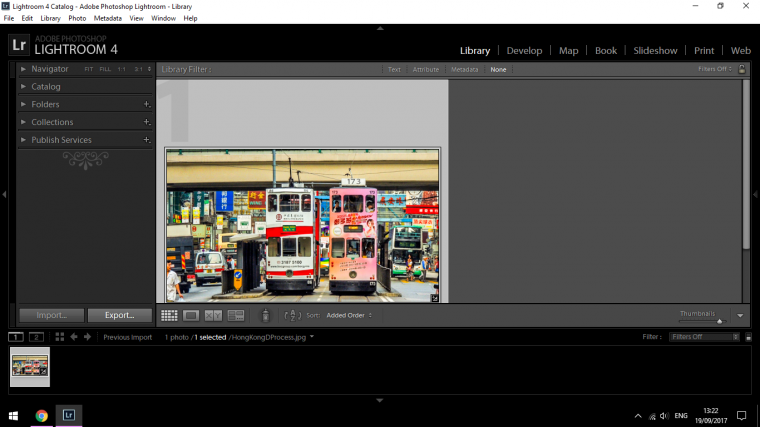 Click on Choose, and select that new folder.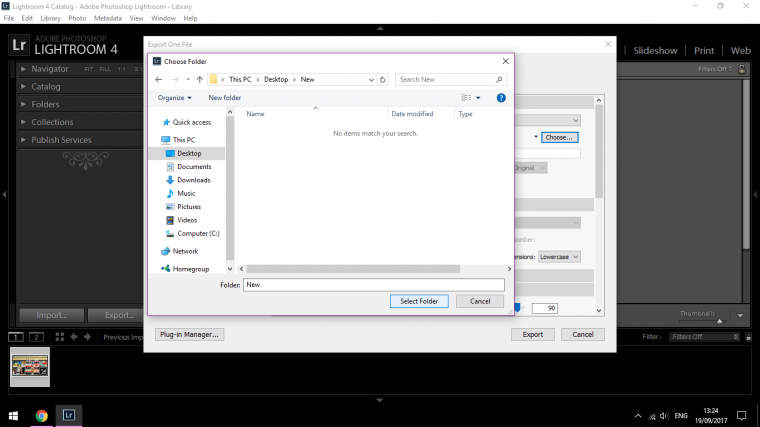 Then click on Export.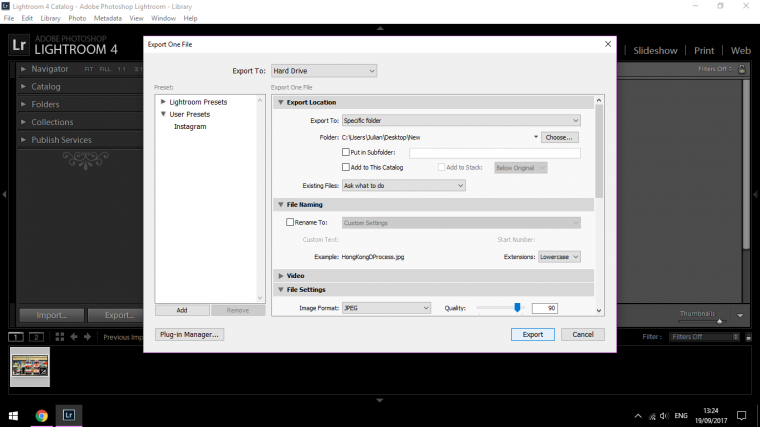 Now you can open that up as you did at the very start of this tutorial with our original image.
So back to Import, Other Source and then find your 'New' Folder with your image in it, click into that and click on the Import Tab again just like you did.
Basically what we do now is we go through the exact same step as we did previously.
So as a summary, you pull the Highlights to the left all the way.
Shadows will be pulled all the way to the right, both should be at 100% each.
Then we pull the Whites to the right and the Blacks to the left while holding Alt.
Remember that you just do these until you start to see little specs of the image below coming through, you can play around if you wish just to see how it plays out.
By now you will see your image has taken on a very illustrator type effect.
We'll enhance this further by sliding our Clarity up again to +50
With the clarity, you can have a little play with it and see at what level you feel most comfortable at.
You may not like the overly grainy effect or it may just not suit your image.
Now just export your image again to where ever you're going to keep it.
You should now have an image resembling my image below.
So just don't stop here, try this effect out with other Photography, maybe landscapes next time 🙂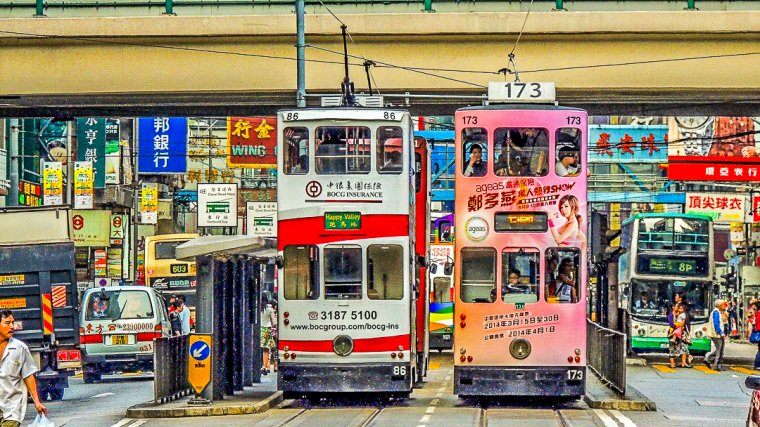 SaveSave
The following two tabs change content below.


Graduated from college in 2002 with a degree in Art & Design, I started exploring my way in Graphic Design and Professional Post Production. Full-time freelancer since 2011.