Photographer Spotlight: Interview with Dag Ole Nordhaug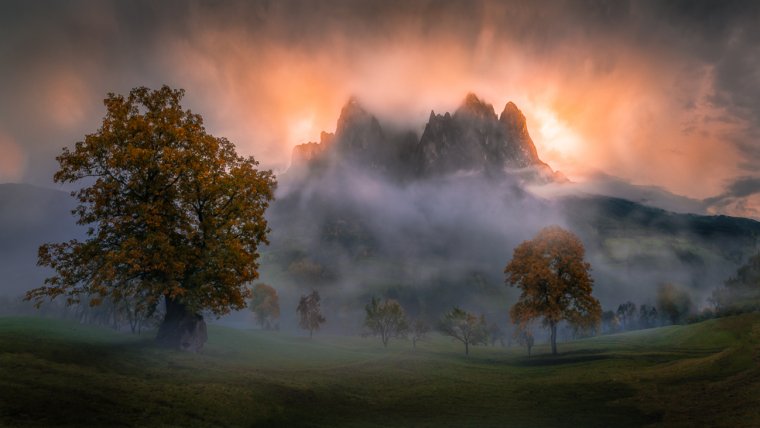 Photographer Spotlight: Interview with Dag Ole Nordhaug
www.sleeklens.com
Welcome to another episode of Photographer Spotlight, this time I'd like to welcome Dag Ole Nordhaug, an incredibly gifted photographer from Norway, who shows absolutely breathtaking landscape pictures. In this exclusive interview, you'll find out what it is that makes him so good in his field.
1) Tell us about yourself, where are you from? How, when and why did you get into photography?
I am a dad, husband, doctor, and photographer from Norway. I am now in my mid-forties but started out with photography as a kid. I got my first camera at the age of nine and have been an eager landscape-photographer ever since. In my younger years, I also did a lot of press- and stock work and had a nice supplementary income from that during high school. Throughout the years, there have been periods of lower activity, such as during my university-years and in early career-building, but I have always come back to landscape-photography. The «why» is very difficult to answer. Why do we create? I believe that we all are created to a certain degree, some more than others, but we all need to have an outlet for our urge to create, and for me, that happened to be photography, and landscape-photography suits me perfectly. First, I'm a big fan of the great outdoors and use every opportunity to get out in the forests and mountains. Second, the slow, meditative workflow of landscape-photography is a perfect way to relax and unwind from the everyday hustle-bustle.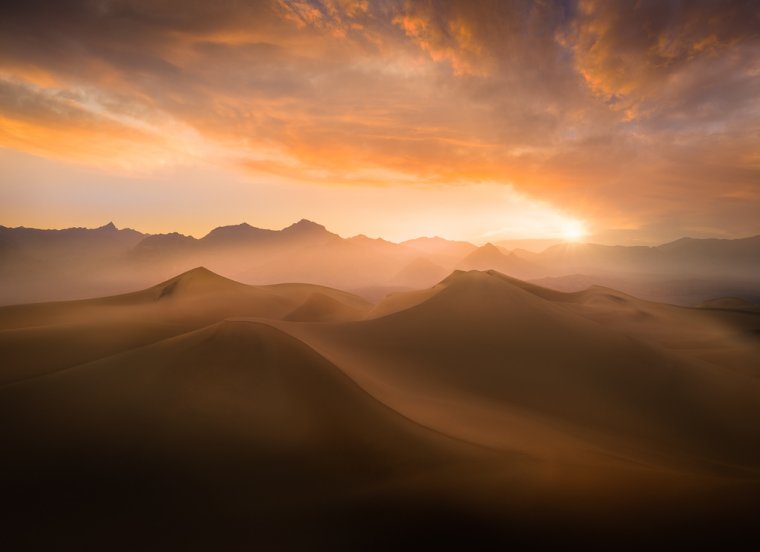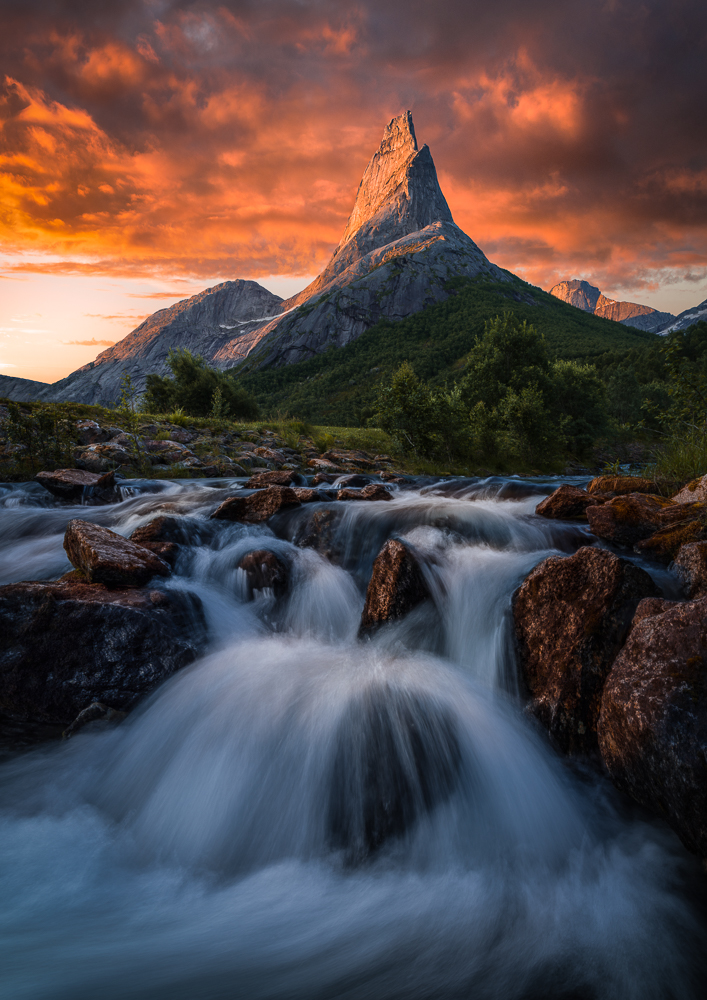 2) How much time do you spend on photography on average?
That varies a lot. I just went through this year's archives and noticed that in August, I didn't take one single image. That is very unusual for me, as a try to get out almost every day, at least several times every week. Four-five times a year I try to go on a multi-day trip, concentrating only on landscape-photography. That can be everything from a month in the US southwest to a 4-5 days trip to Lofoten or Romsdalen here in Norway. The last four years I have had an annual autumn-trip to somewhere in the Alps.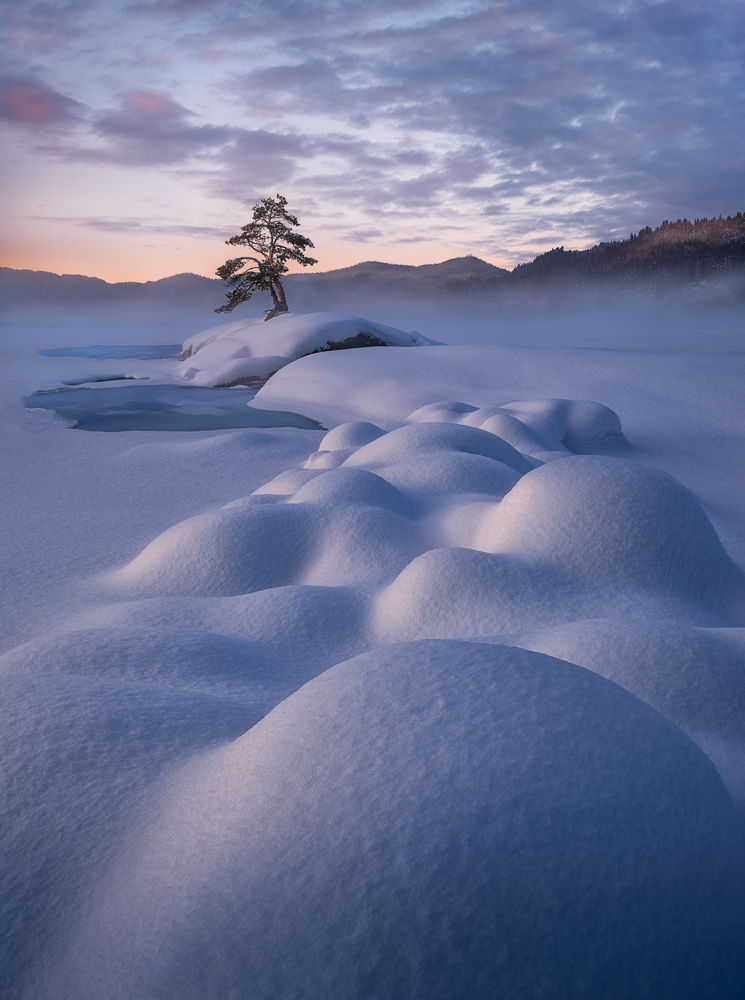 3) Which gear do you mainly use / What is typically in your camera bag?
When I started out as a kid, the film was, of course, the only option. Back then I mostly used regular 35mm, but I also experimented with medium- and large format. I converted to a digital workflow some ten years ago, and currently, I only work digitally. I say currently because I do not exclude more analog work in the future.
I work with different camera systems depending on the situation. About four years ago I started with the digital medium format and my main camera system is now the Hasselblad H6D-100c. I use mostly primes with focal lengths from 28mm to 150mm. This corresponds approximately to 16-110mm in full frame. On a regular hike I carry the 28, 35, 50, 80 and 150mm, but for travels, I tend to take the 35-90 zoom in addition to the 28 and 150. For backup, or for longer, multi-day hikes, I use my trusty old Nikon d800e or even a Fuji x-pro2. Almost all of my work is done from a tripod. I have a few different types of different situations, all Gitzo with heads from Arca-swiss. I have used the Lee filter system extensively before. However, after I converted to the medium format, the filter-system just grew too big and cumbersome. I now rarely use other filters than a screw-on polarizer and ditto ND-filters to adjust shutter-time if needed.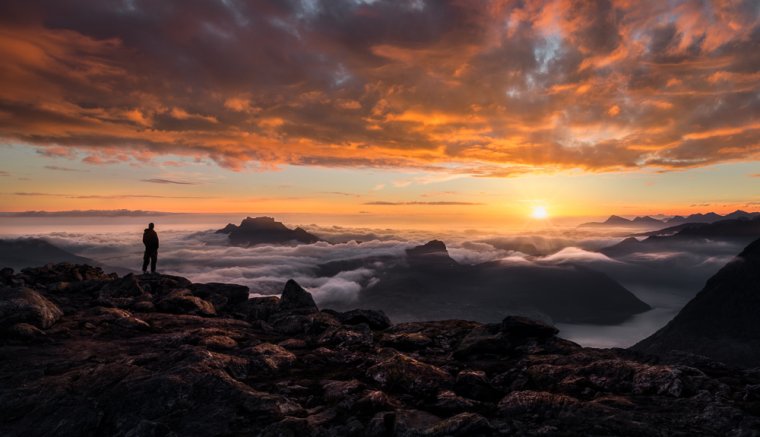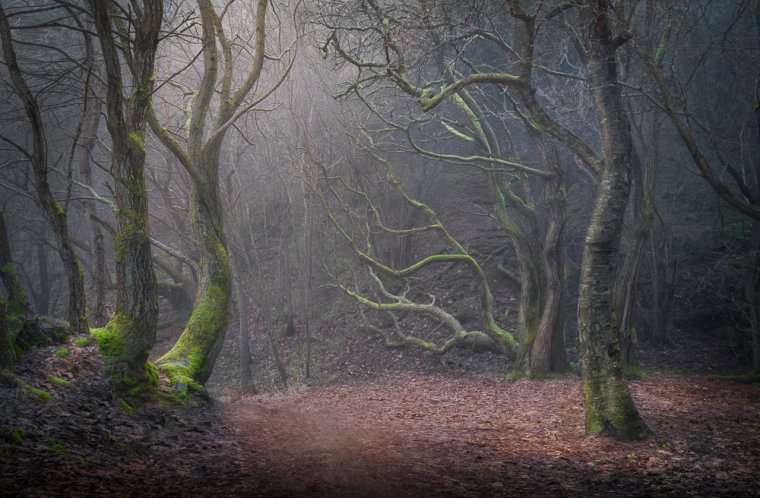 4) Do you have guiding principles that you follow when you're taking pictures?
No, I rarely give compositional «rules» or «guidelines» any thought. Every scene is unique in one way or the other and calls for a unique composition to convey what I want to say. Trying to fit my experience of a location into a prescribed set of «rules» does not work for me.
5) How important is post-processing for you? Can you tell us what kind of post-processing you typically do?
I exclusively photograph in raw-format, so some level of post processing is always necessary. I use Lightroom for archiving, raw-conversion and basic adjustments. Sometimes, the image is done by then, but much of my work is further processed in photoshop. I often blend exposures for different purposes. First, the depth-of-field of medium format is very shallow, so I tend to focus-stack often. Second, I do not use ND-grads any longer, so exposure-blending is also often a part of my workflow. Lastly, I also like to shoot panoramas and stitch, not only to have a bigger field-of-view but also to increase resolution. I use Tony Kuypers PS-panel very much. Not only the luminosity-masks, but I find that also other shortcuts make the PS-workflow faster and easier. I sometimes take advantage of different plug-ins, e.g. from the Nik-collection. I especially find the sharpening- and noise-reduction plug-ins helpful.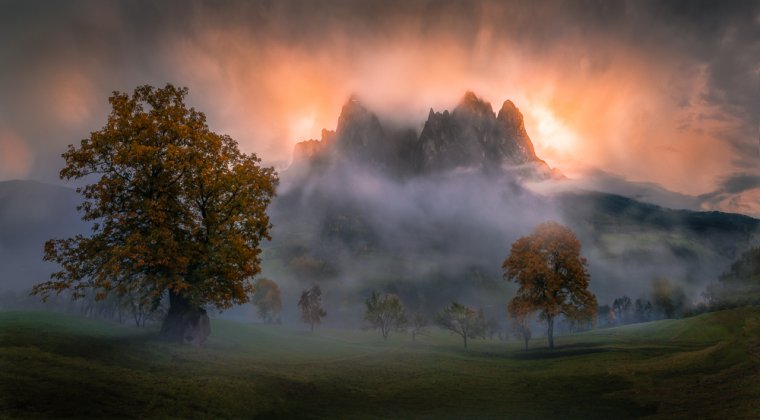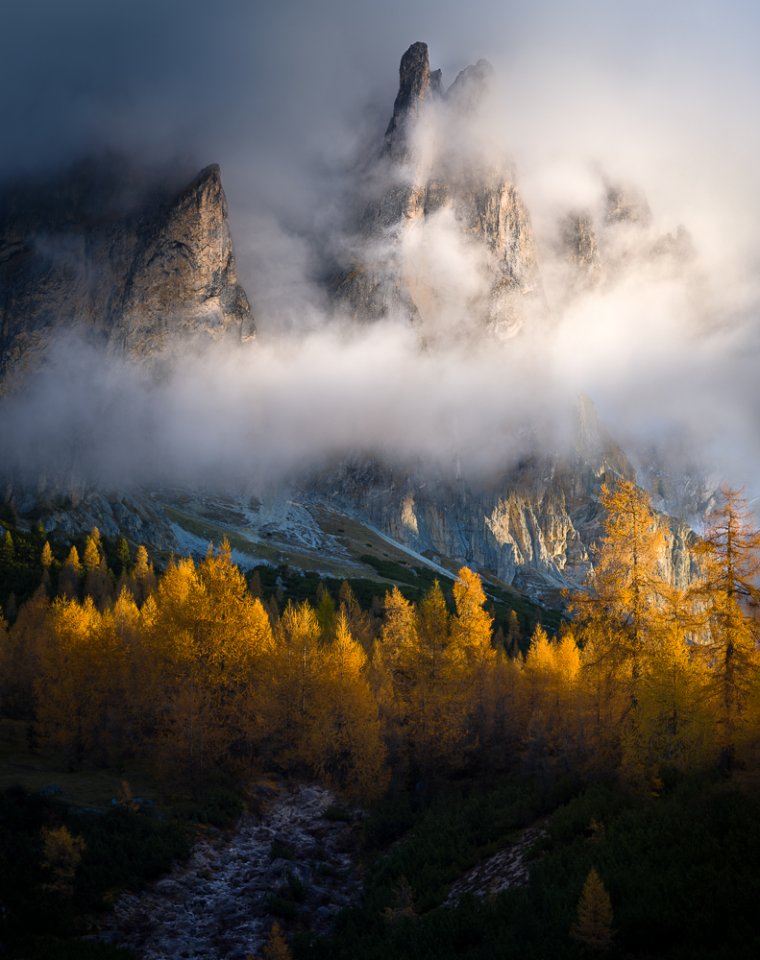 6) What's the favorite photo you took and why?
Oh, that's a difficult question. I have many favorites, for different reasons. I am of course very biased, as I connect my images with my experience of the landscape, on location. So, many of my favorites may not be social media bangers or competition-winners, but to me, they may mean a lot as they reflect my encounter with the landscape. A few of my images that mean a lot to me have also done well with others. One example is «Incoming». That image was captured during a very dramatic monsoon-storm over Grand Canyon. To me, that was a very special setting with lightning striking all over the place, extreme rainfall and great light. In short, I had a ball. And best of all, I was more or less in total solitude on the South-Rim of Grand Canyon. In July! Can you imagine? 🙂 The same image was awarded first prize in the landscape-category of this year's International Photography Awards, so I guess I could say that it is one of my favorites.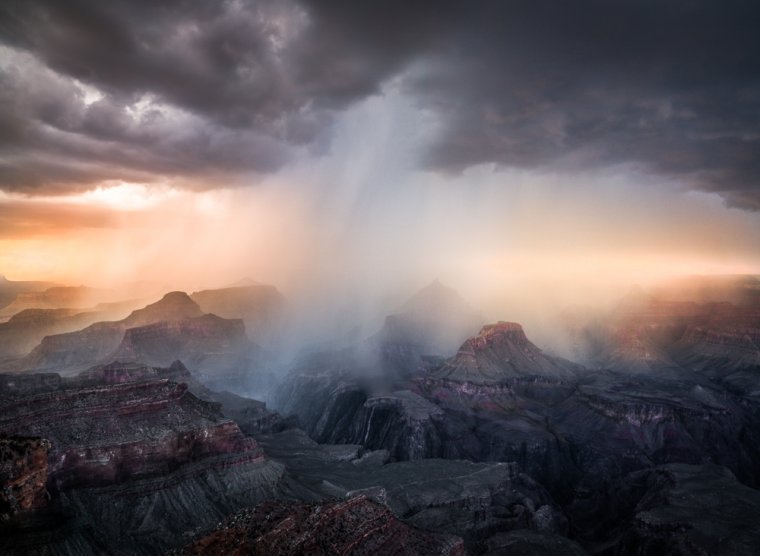 7) What's the most challenging part of being a nature/landscape photographer?
That's an easy one! Finding time to get out, scout, photograph, and process.
8) Do you have general advice and tips for other landscape photographers?
Study other photographers work! Not only on the web but visit exhibitions and buy fine-art books. I am a keen collector of photography books, and not only find pleasure but also very much inspiration, by browsing through books by Michael Kenna, Sebastiao Salgado, Art Wolfe and other titans in my genre.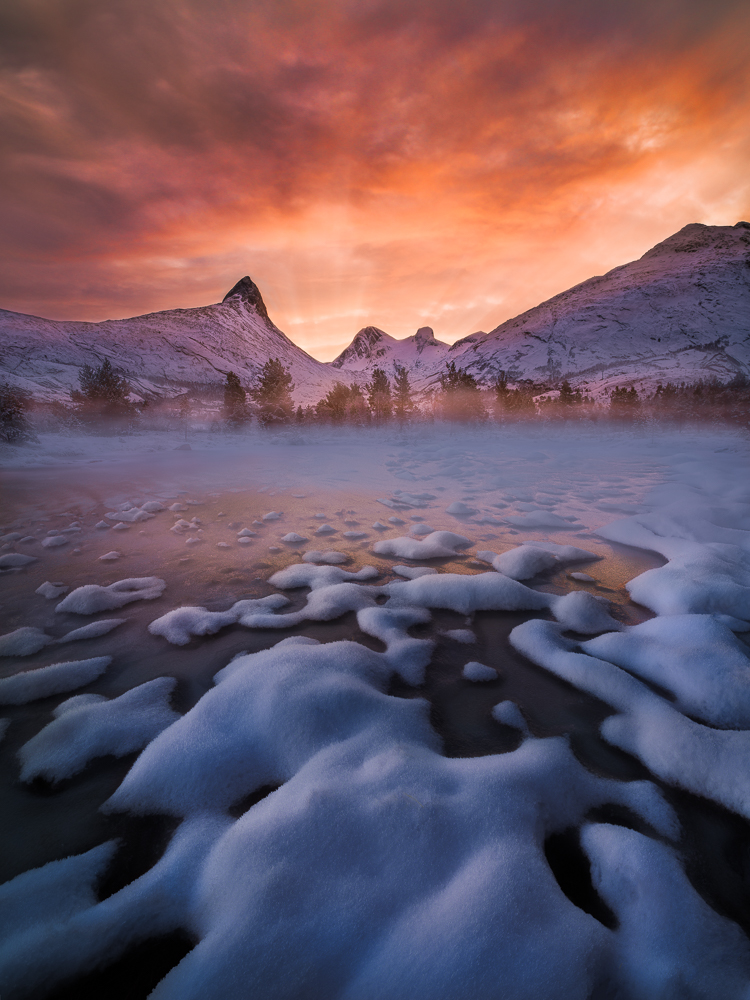 9) What was your biggest accomplishment?

I tend to consider my accomplishments by how happy I am with my own images. 🙂 But I like to submit to competitions and I have a few good results. As I mentioned, winning the landscape-category in IPA is one. A few years back I had 3 images among the top 11 in Epson Pano Awards, which also was nice, and I was honored with a peoples choice award in PX3 a few years back.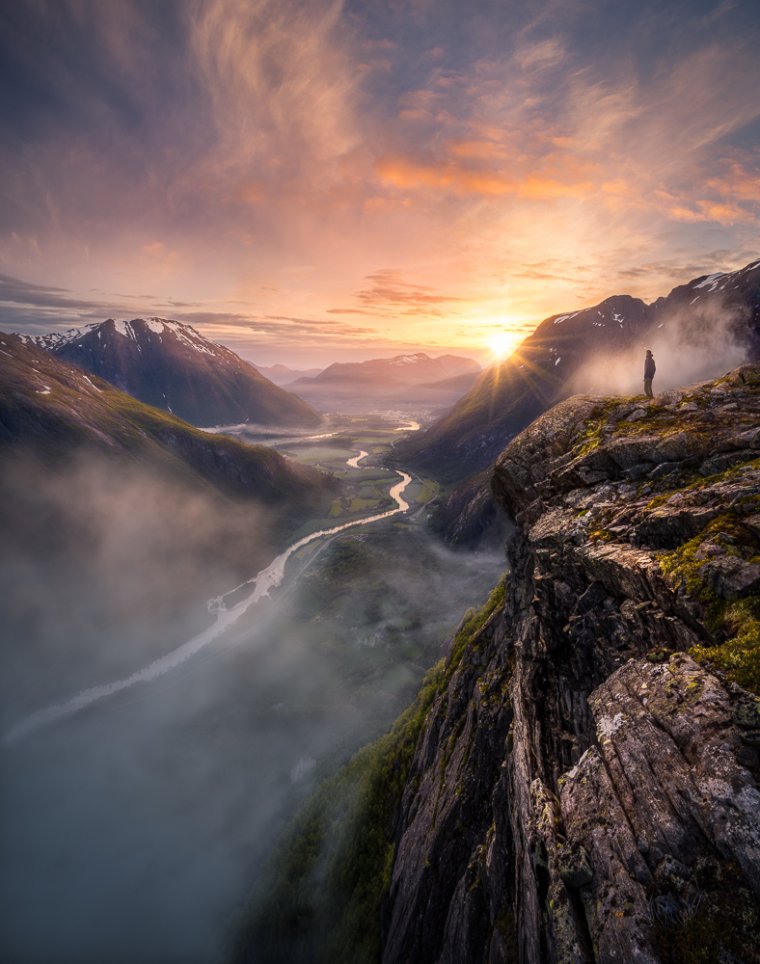 10) Who or what inspires you to do what you do and why?
Very difficult to answer! As I mentioned, I think all people have an urge to create to varying degrees and for different reasons. I find tremendous inspiration in the landscape itself. I think a close connection with the subject is important, whatever you photograph, and to me that is nature and landscapes. In periods of less inspiration, I find tremendous joy in studying other photographers work, and always find inspiration through photography friends, both on social media and in the «real world»!
11) What are your future photography goals?
I just want to continue down the path I'm on. Always trying to create images that are a little bit better than yesterday!
Find Dag Ole Nordhaugs Images on the Web:

Homepage: nordhaugphotography.com
Instagram: dag.ole.nordhaug
500px: 500px.com/nordhaug-photography
Twitter: @DNordhaug
Facebook: facebook.com/nordhaugphotography
SaveSave
The following two tabs change content below.


Julian Rad is a self-taught award-winning wildlife photographer, who was born in Vienna, Austria in 1991. When he bought his first camera at the age of 20, he found an expression for the fascination he had about nature & wildlife. He already had many publications in national and internation magazines and newspapers (New York Post, Daily Mirror, Daily Express, The Times, GEO, Digital Photographer Magazine...). He has won several photo competitions such as the comedy wildlife photography awards in 2015.