Learn How to Cross-Process your Images with Lightroom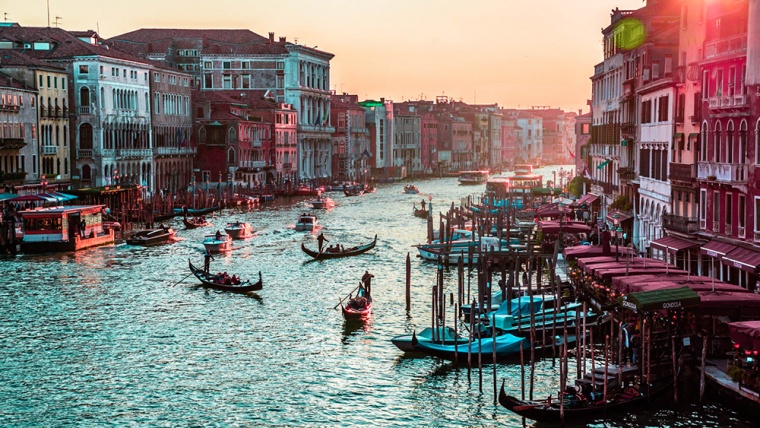 Learn How to Cross-Process your Images with Lightroom
www.sleeklens.com
Hey all, today we'll be taking a look at how to Cross Process our Images and get some cool effects.
In our Presets section, we have many Presets that will give you similar cool effects like what I'm going to show you in just one click, but for today let's take a look at how to do it like a Boss on our own.
The only disadvantage is, it'll take a little bit longer than a simple click of your mouse, but I know you're up for the challenge so let's get into it.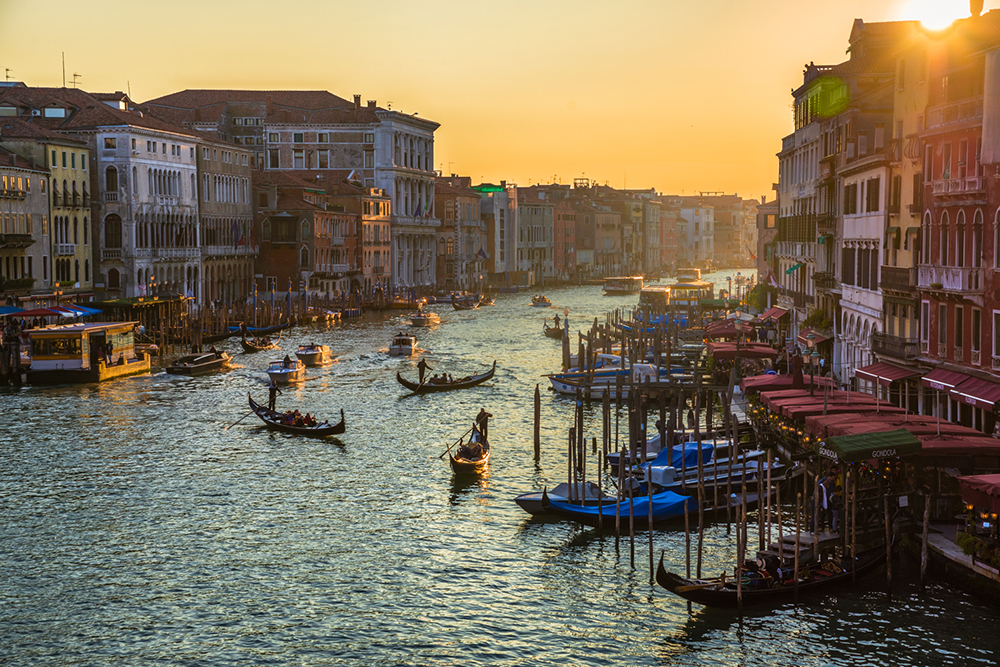 This is today's scene, it's a nice atmospheric view of Venice, I believe. So, try to not get lost in this, thinking about sipping Coffees by the water side and listen up, haha.
So, from my memory Cross Processing was a technique in the old days when we used to develop our pictures in the dark room, where you took the wrong chemicals and tried to develop your photos.
Thankfully, things aren't so messy using Lightroom.
The first thing that I'm going to do is to make the overall picture a little more Blue.The reason why, is because in the Cross Process technique it tends to turn Blues into a very nice Green and I think this will look pretty cool on the water, and hopefully bring out some other details that I've yet to see.
Open up your Develop Module
Click on Basic
Slide the Temp Slider towards Blue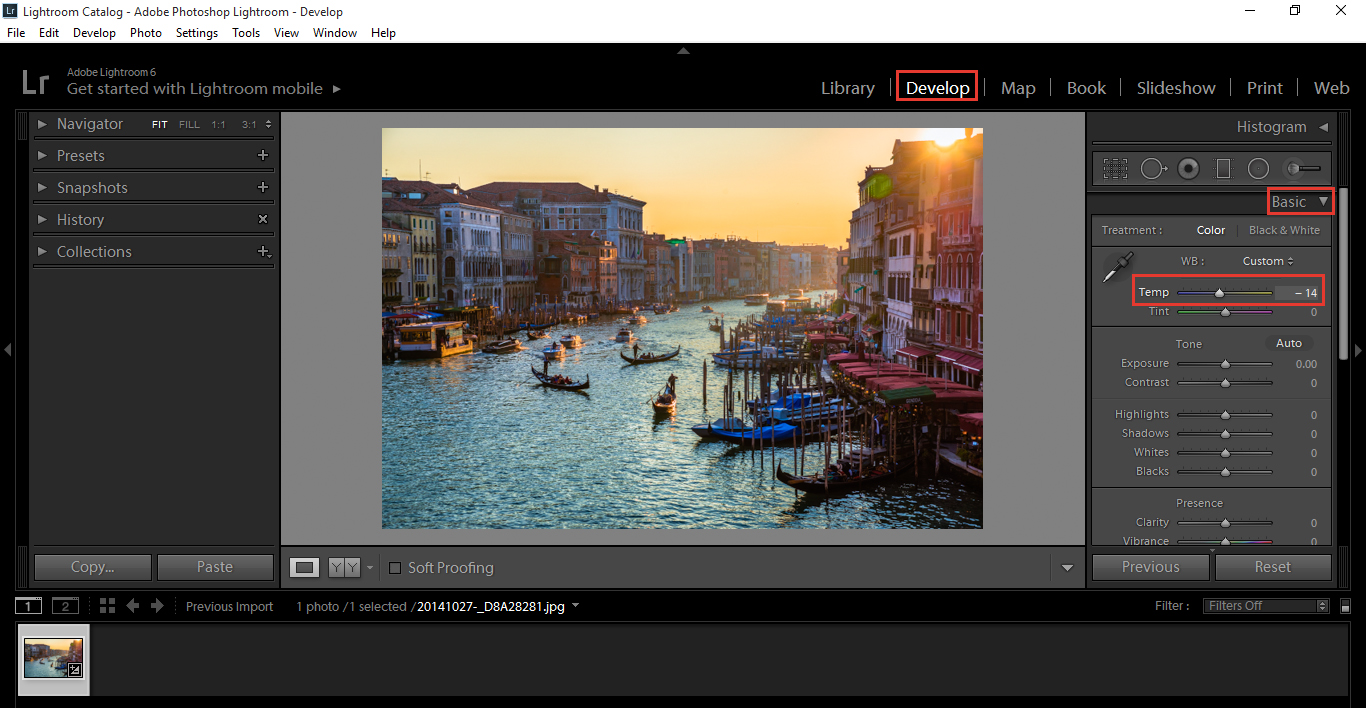 Next, bring your Contrast down to around or about -21 in the same (Basic) panel.
Then, do the same with Vibrance, to around -19
The numbers don't have to be so dogmatic, on or around these numbers will be fine, anywhere from -15 to -25 will be good, or just use your own judgement and stick with what you are happy with.
We are now done with the Basic panel.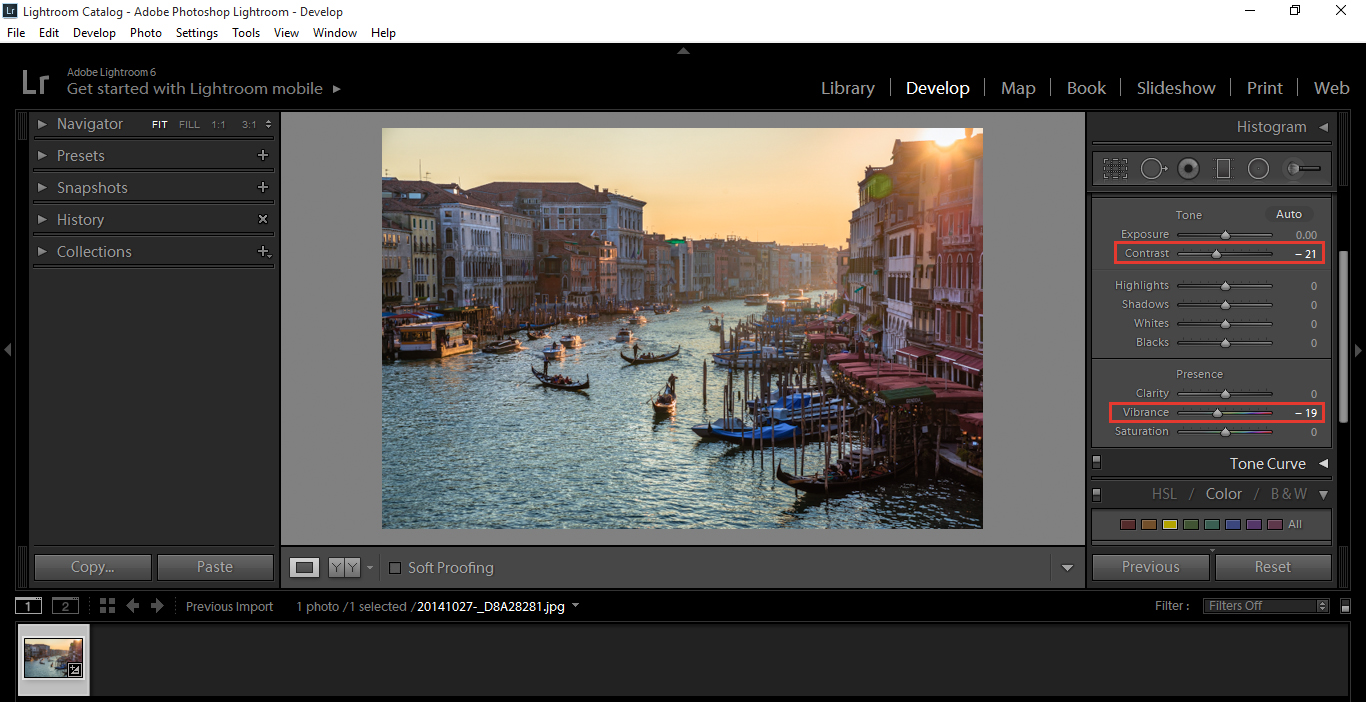 Next, I'm going to add a Graduated Filter to add a bit of Contrast to the White Buildings and the ripples in the water.
Click on the Graduated Filter or press (M) for a shortcut, if you don't know where it is.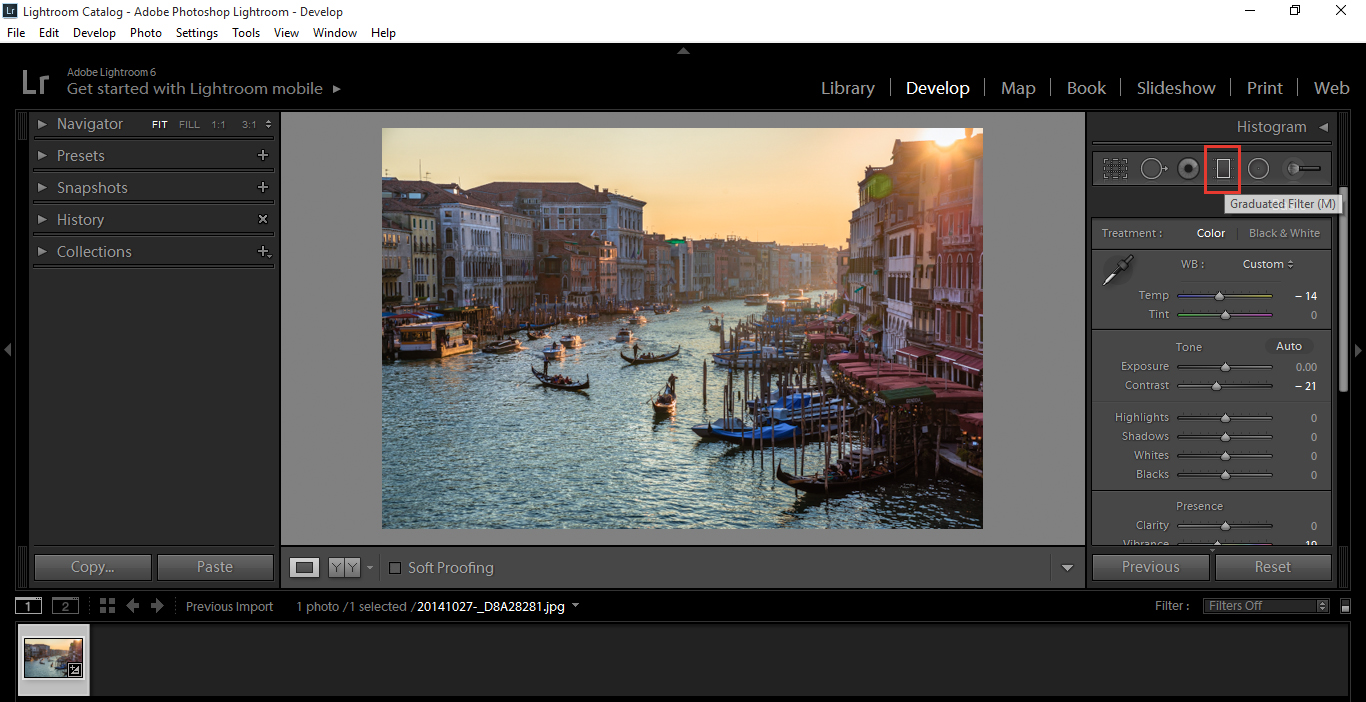 So for mine, I had to increase the Exposure, but you may have to decrease that if your image has a lot of Sky in it. I will also increase the contrast just a touch more and up the Clarity.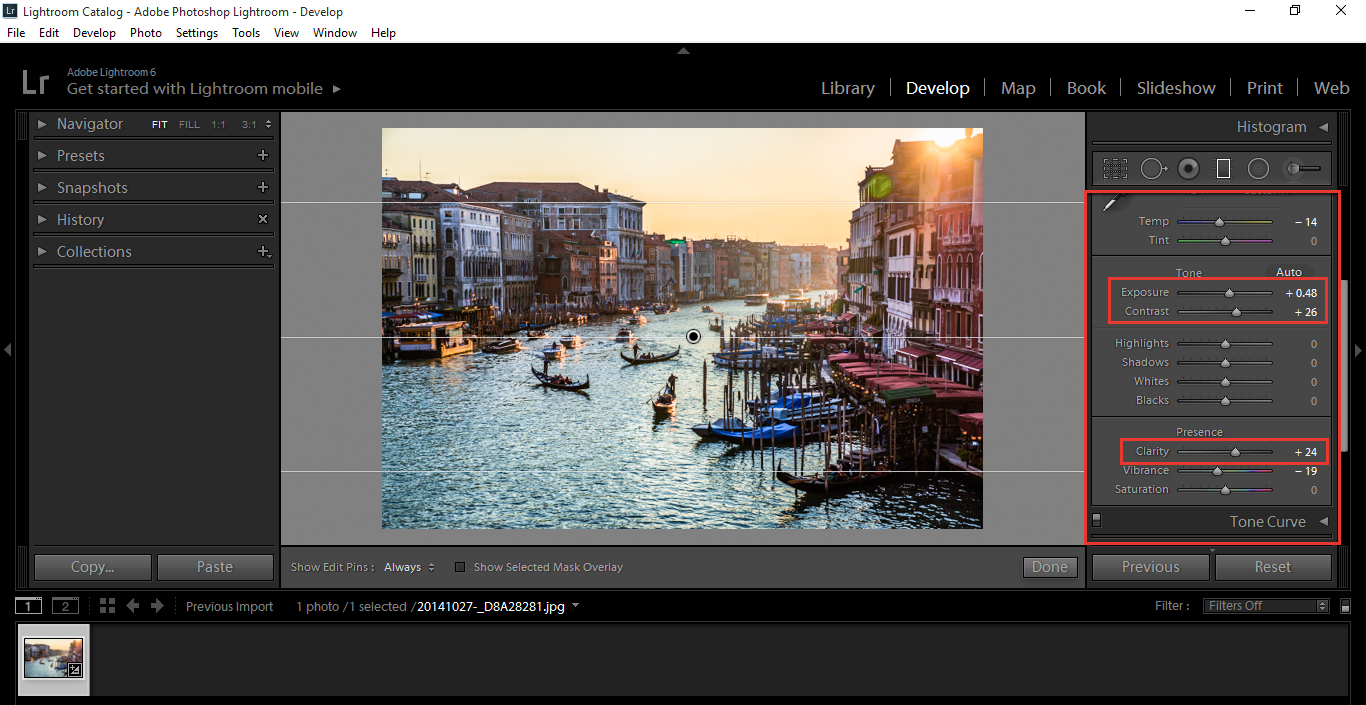 Once you are done, then Duplicate the Filter by Right Clicking on the Button in the Center and Clicking on Duplicate.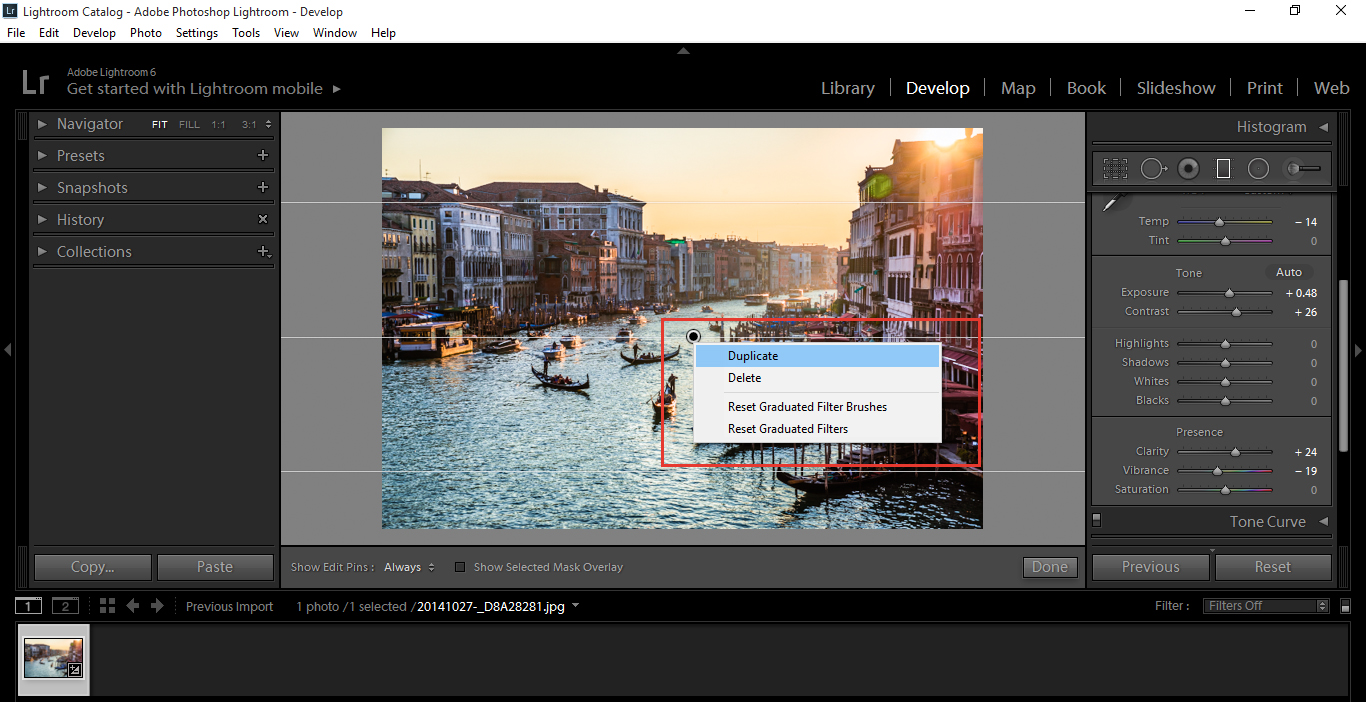 Those should bring out a few more of the details in the picture.
Now the Prep has been done and we're going to add the Cross Processing look.
We do this by opening up the HSL/Color/B&W tab.
Then click on the Middle tab 'Color'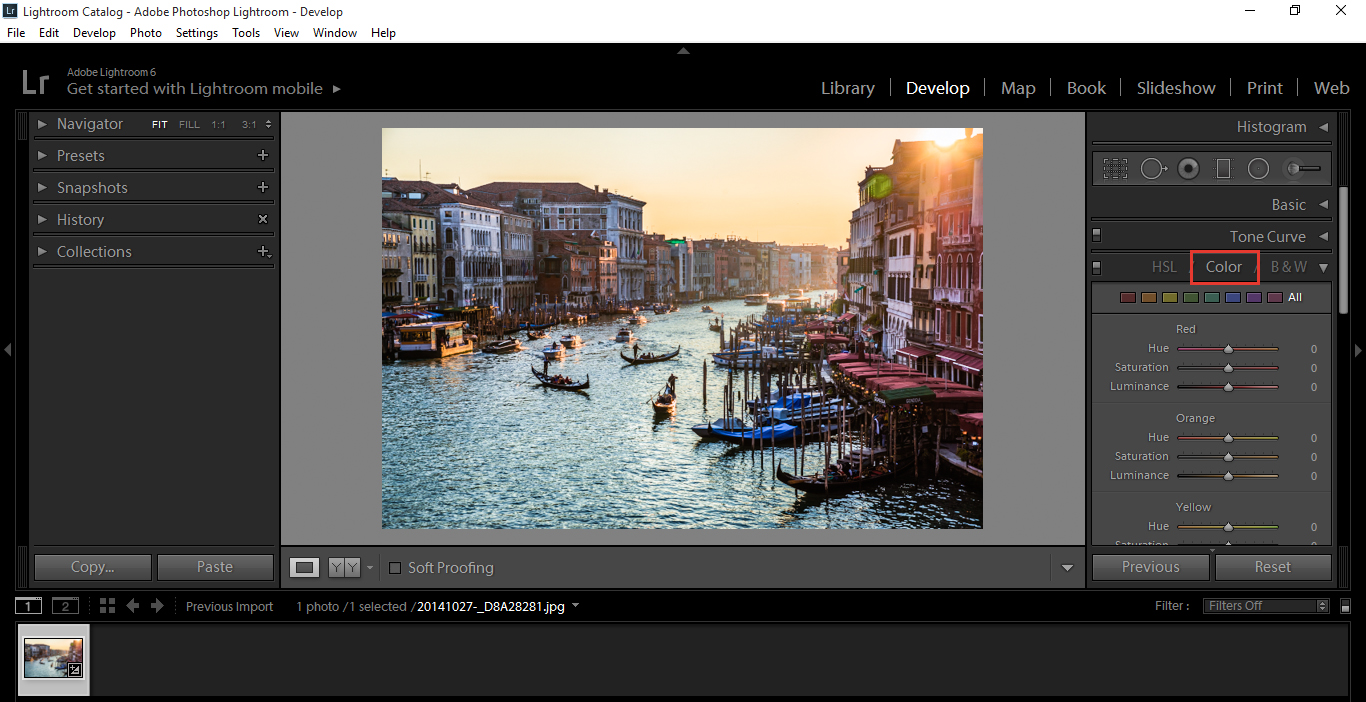 Click on the Blue Colour Block.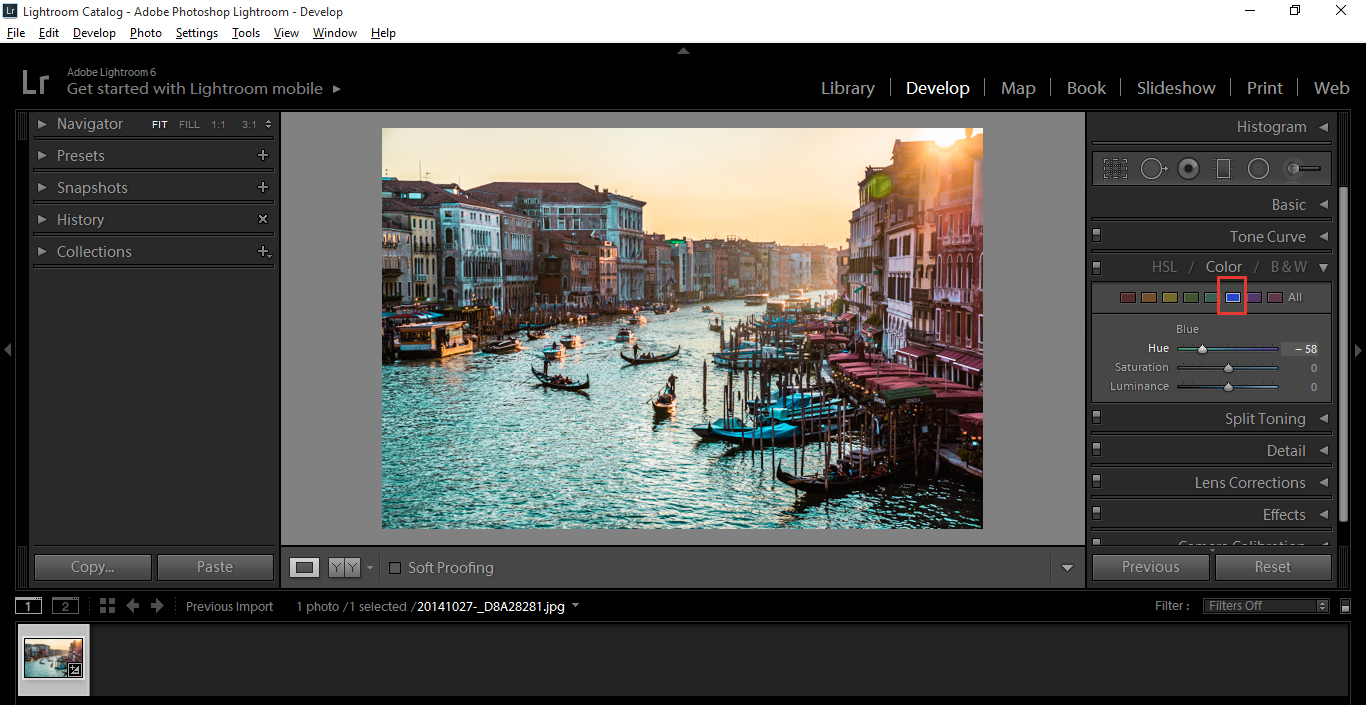 Then, move the Hue Slider to around -50 or whatever looks good for you and Decrease your Saturation a little bit.
Now, we're going to look at other colours. One I would like to change is Red and this Process affects Red a good bit, so I do the same with that. You can have a look at what the other colours do also, by Sliding back and forth.
And that's it. You should have a nice image from the Cross Processing Look, check out mine.
The following two tabs change content below.

Graduated from college in 2002 with a degree in Art & Design, I started exploring my way in Graphic Design and Professional Post Production. Full-time freelancer since 2011.