How to Create Cinematic Look Effect in Photoshop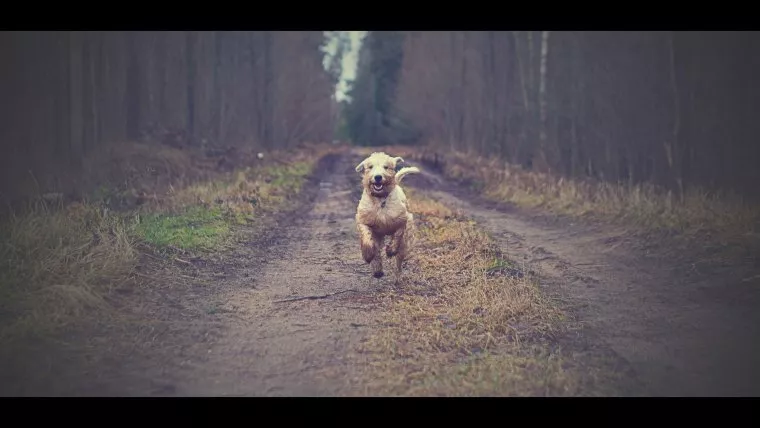 How to Create Cinematic Look Effect in Photoshop
www.sleeklens.com
Hi all, welcome to this Photoshop Tutorial, and today we're going to be looking at how to create a cool cinematic look in our images.
So get settled and pic an nice image that you would like to try this on, either one of your own or something you picked up on the net somewhere.
This is the images that I will be using for today.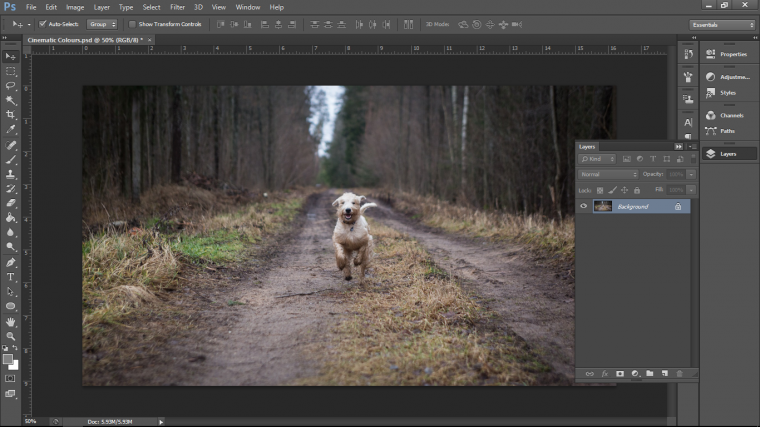 The first thing that I like to do is to create a Duplicate Layer, so go to Layer, Duplicate Layer.
I do this as standard every single time, I like to do it even if the end result doesn't require it, reason being is because of 1. it's a good habit to do and 2. you never know what you will do with the image in the future especially if you are like me and keep a record of all your PSD's in case of future need.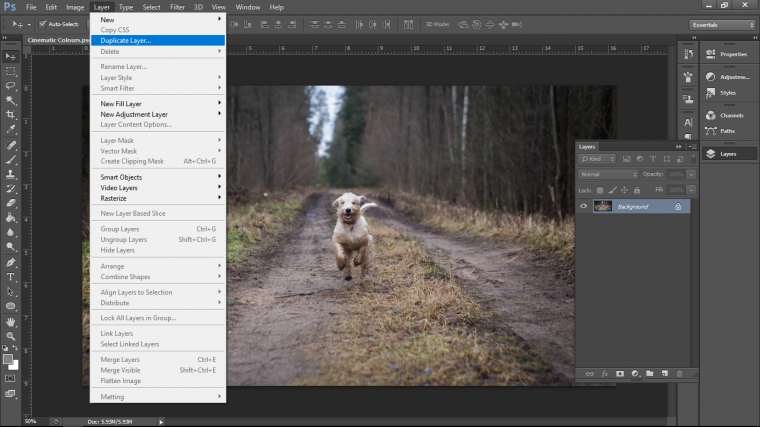 Now I want to make sure that the dog is in the center of my image, so where you see the measurements at the top and at the side of your image, so what you do is click on that and drag it down to roughly the center of your image, you should feel a little snap happens when you reach the center and it should automatically place the line in the center of the image.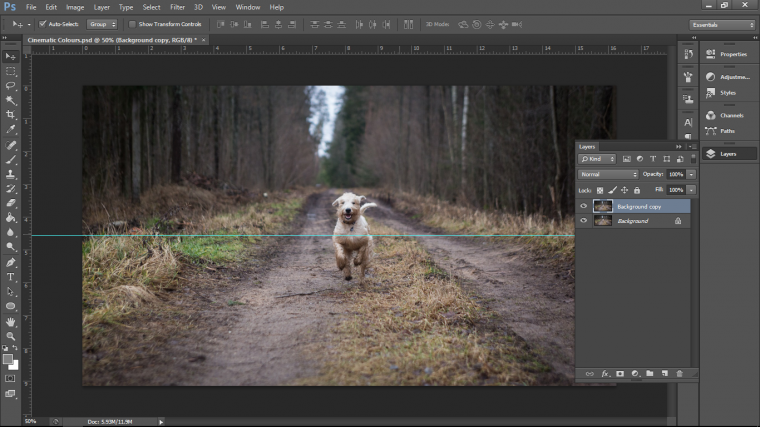 Do the same with the side as well.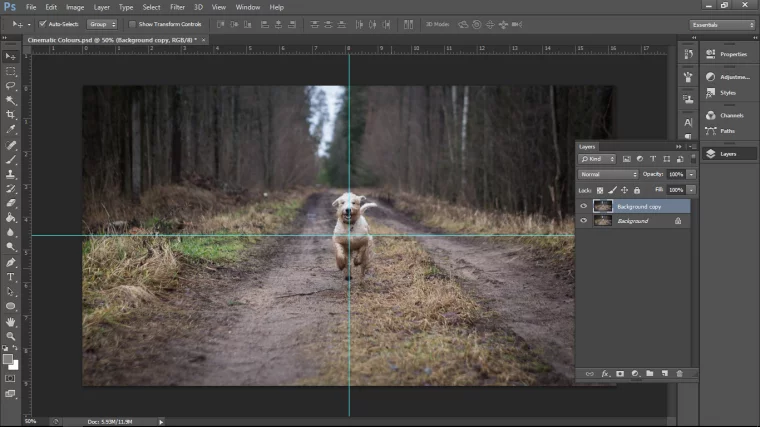 If your image is not centered grab the Crop Tool by pressing (C) on your keyboard and adjust and if you do not feel the Snap automatically placing your measurement in the middle go to View and then down to Snap, clicking on it to activate it.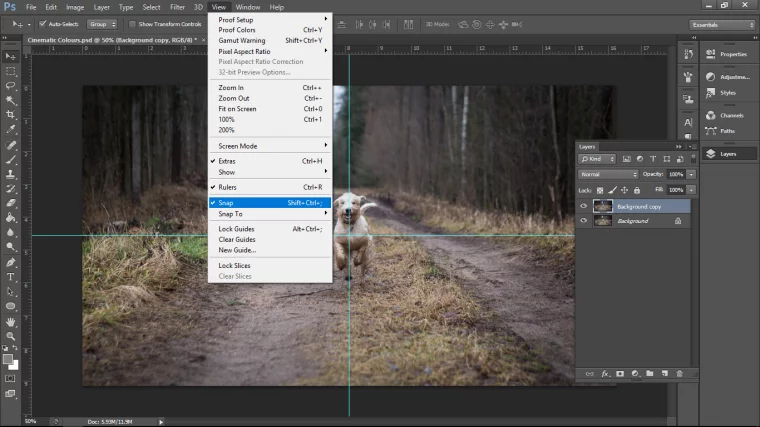 OK so once that's all good if it's an option that you wanted to choose you can simply remove the measurement lines by clicking on them and doing the reverse of what you just did, so drag them to the rulers on the top and side and release, that will get rid of them.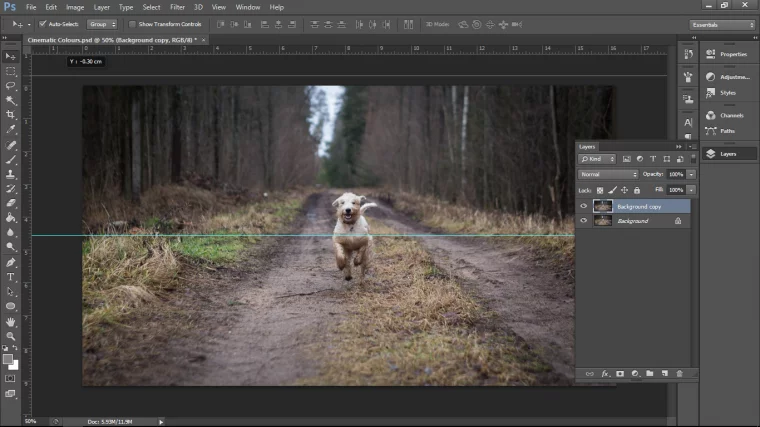 Now we are ready to begin.
Go to Layer-New Fill Layer – Solid Colour
Press OK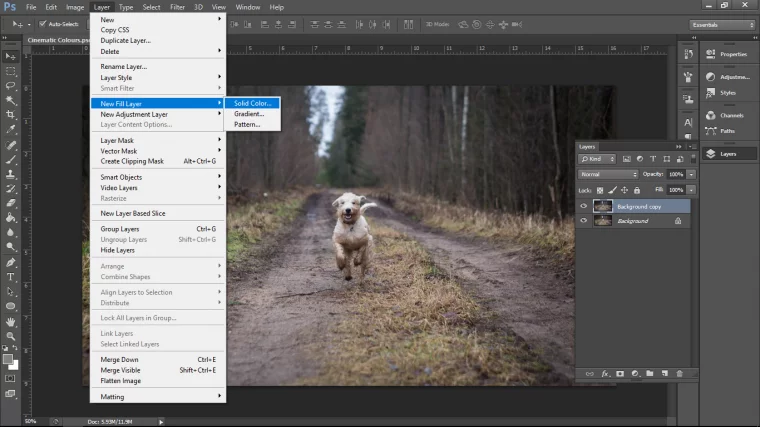 Now you should have a full-colour Adjustment Layer, you can choose any color here you want, so I'm going to start off with green in memory of Breaking Bad, a great TV series btw! in case you've never seen it.
Well in this they use a green filter throughout the show, so I'll start with that and see how it pays off.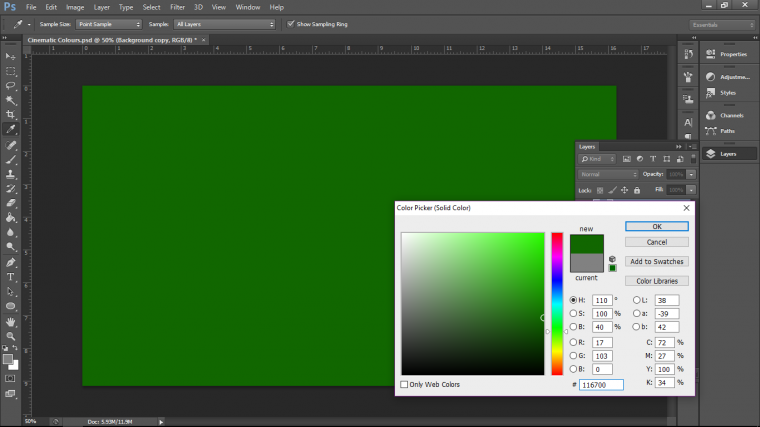 Once you have chosen your color, press OK and then we're going to change the Blending Mode.
So if you don't know what the Blending Mode is you will find it in your Layers Panel, to look to the right hand side where you will see little layers stacked up with thumbnails included, if you don't have this up go to 'Window' at the top bar on the program beside 'Help', and look for 'Layers' in there.
Ok so, if you are in your layers panel, look for the word 'Normal' in a tab, click on that tab and a load of Blending Mode options will appear, scan down the list until you see 'Exclusion' and click on that.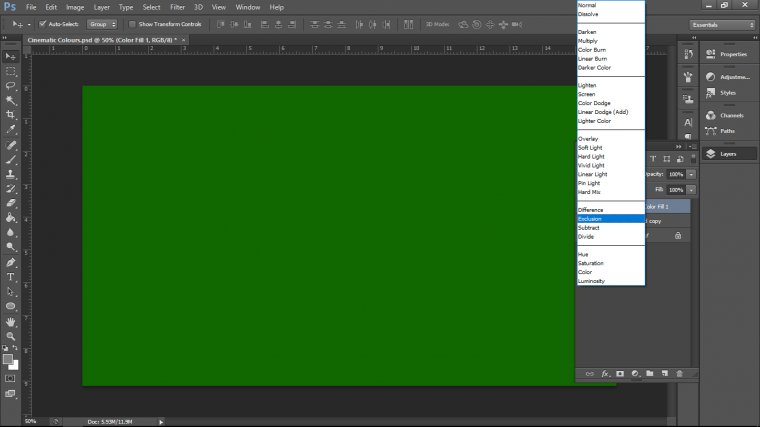 Then in the same panel look for 'Opacity' and reduce it to about 20-30%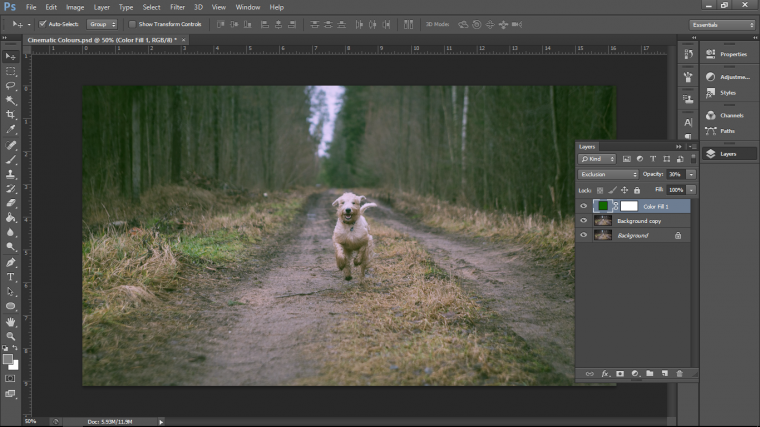 So if you would like to change the colour, it is easy, all you have to do is to double-click on the little colour thumbnail and the colour panel from before will appear, then you can play around with the colours until you are happy, you do this by clicking in the big center part and you change the actual colour on the side slider.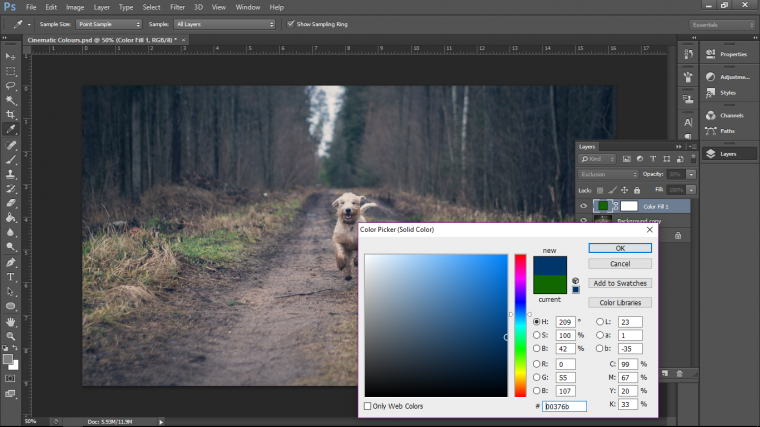 Once you're done then all you have to do is click OK and you're set, remember that you can do this as many times as you wish because this is an 'Adjustment Layer', so keep those words in your mind, because this is one of the most important functions of Photoshop, it allows you to do what is called Non-Destructive editing.
Ok, we're going to leave it here for the minute, so save up by going to File – Save As.
Name it and change the setting to PSD as shown below and remember, see you in Part 2.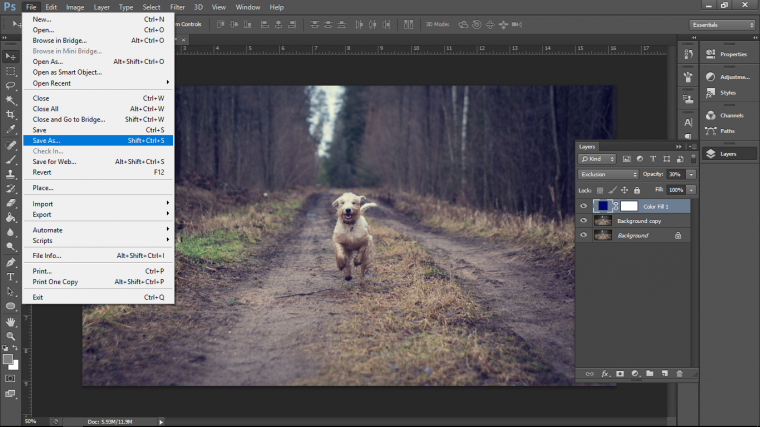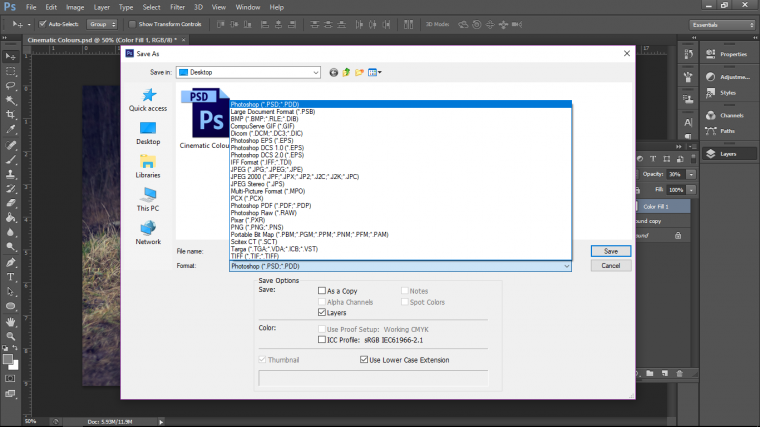 SaveSave
SaveSave
SaveSave
The following two tabs change content below.


Graduated from college in 2002 with a degree in Art & Design, I started exploring my way in Graphic Design and Professional Post Production. Full-time freelancer since 2011.