How to Make the Most Out of Engagement Sessions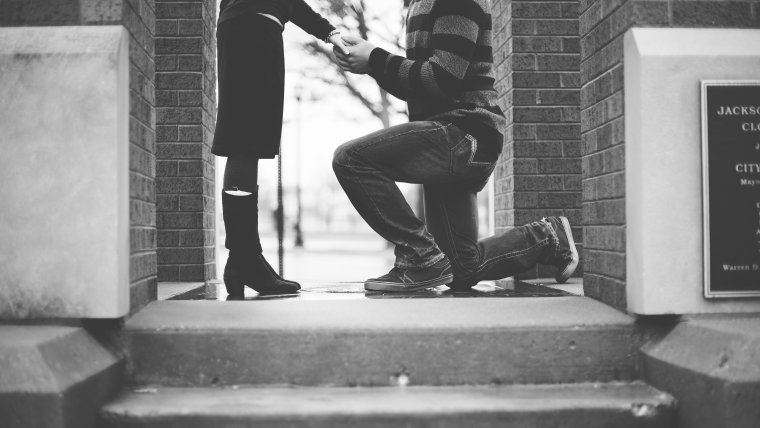 How to Make the Most Out of Engagement Sessions
www.sleeklens.com
It's always a joy to be chosen to take engagement photos for a couple. Unlike most other events in your life, engagements are a once in a lifetime event for most people. Because of this, engagement photo sessions are unique and one of a kind. To be a part of their special day is a privilege and honor for the photographer. If you have an upcoming engagement photo shoot for a friend or client, take note of these tips to better prepare and be in the right mindset.
Take the Assignment Seriously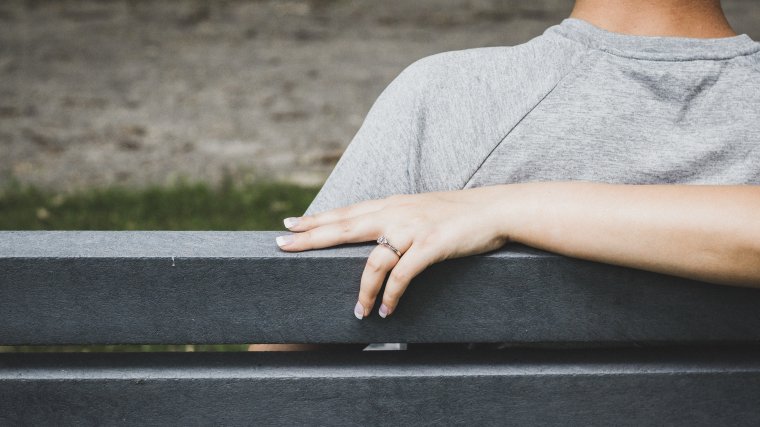 What does this mean? As the photographer, you have responsibilities towards the clients, such as keeping the client informed. The photographer needs to communicate with the clients about what they should expect before, during, and after the engagement session. Determine what the clients' goals are during the photo shoot. Are there certain images or themes that they are trying to capture? What brought the couple together? What are their common interests and hobbies? Do they prefer to have the photo shoot indoors or outdoors? As the photographer, you'll want to be fully armed with all of the information you can learn in order to best serve your clients. Ask the clients what kind of location they'd like to shoot at, whether in an urban area or in nature. Some couples like a little bit of both, and some only like one or the other. It's a good idea to find out their wants and suggests locations as appropriate. A few popular locations for engagement photo shoots are parks with benches, old buildings, or other places in nature such as the beach.
Relax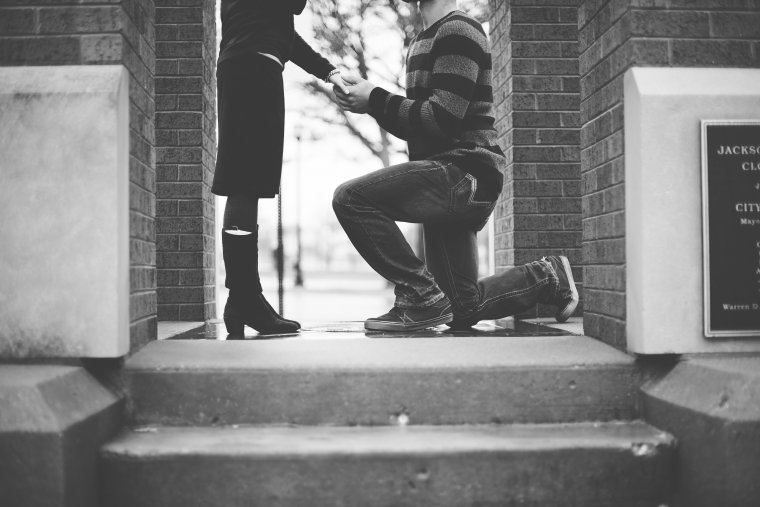 Once the day arrives, it's important not only to bring your equipment but also a smile. Engagement sessions can be awkward at first because it's likely the first time the couple has ever had a photo session dedicated to just the two of them. A photographer's genuine smile will help them to ease their spirits and be themselves. This is really important because you want to be capturing their natural emotions and how they feel about each other. Newly engaged couples will always be visibly in love, and your job as the photographer is to help them feel comfortable enough to display this around you. Show an interest in them and their romance, and they will soon open up to you. A few good places to start are to ask them about how they met and get to know them. On the shoot, ask simple questions that can make them smile or blush, such as "Who said I love you first?". Then ask them if they want to re-enact the proposal, such as in the photo above. Acting is one of the ways the photographer can get the couple to forget that they are being photographed. This is especially true when they are acting out something that has already happened, such as the wedding proposal.
Have Fun!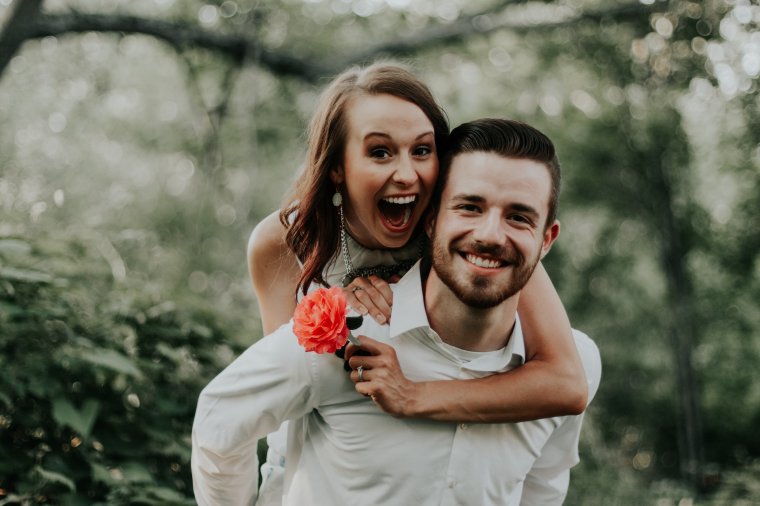 Last but not least, have fun! When the photographer is tense and anxious on the photo shoot, the couple will certainly notice and it will be hard for them to enjoy their time together. By having fun as the photographer, the clients will feel much more relaxed and even have fun themselves. You can have fun by joking around with the couple. Another idea is to bring exciting and colorful props, such as balloons or flowers. It's also not a bad idea to suggest fun poses for the couple to try. An example is to have one person jump on the other person's back, as seen in the picture above. Another idea is to have them both lay down on the grass, while the photographer climbs up high to take an overhead shot. And of course, don't forget to take pictures of the engagement ring. You can take them separately off hand, on her hand, and even when the couple is holding hands. Mix it up and have fun! Try to keep everyone's energy high by switching up the location or outfits when you start to run out of ideas. Pinterest is a great place to find poses and ideas if you find yourself needing some inspiration. In the end, remember that this is a happy time in the couple's life – therefore have a great time photographing this special time!
Happy shooting!
SaveSave
The following two tabs change content below.
Jonathan Ma is a freelance writer and professional photographer. He grew up in the beautiful Pacific Northwest of the United States. The natural beauty that surrounds this area has helped him to learn to appreciate art and photography. Jonathan's favorite styles of photography are nature and sports photography. He enjoys learning and teaching others what he knows.