Highlight of Exciting New Features in Photoshop CC 2015.5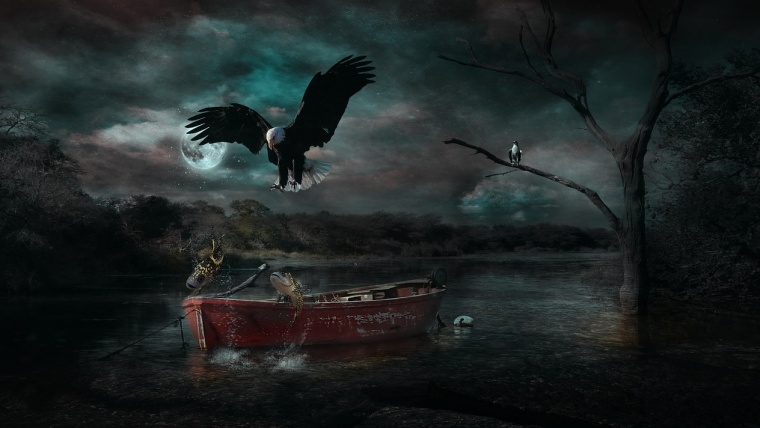 Highlight of Exciting New Features in Photoshop CC 2015.5
www.sleeklens.com
Have you subscribed to the Adobe Creative Cloud? If yes, I have got a great news for you. You may have actually heard the news already as Adobe Photoshop CC 2015.5, which is the latest version, has been around for awhile. If you are not intended to get it, you should probably think about it again. This is one of fascinating updates in my opinion. Tons of long-awaited features are included in this version such as face-aware liquefy and content aware crop. I will highlight some of essential functions that you might be interested in.
Face-aware Liquify
Liquify has been a well-known versatile tool in Photoshop. It is widely used for distortion and reshaping bodies and faces. It is so powerful that you can rebuild a model's face within minutes. However, you may mess up a little bit if you are not familiar with the liquify tool. For instance, it is not easy to modify the eyes while keeping the shape of the nose sometimes. Now with Face-aware Liquify, you could reshape someone's face as easily as creating a new character in video games like The Sims. The Face-aware Liquify tool can be launched by clicking "Filter > Liquify". Then, select Face Tool under the toolbox on the left in the pop-up window.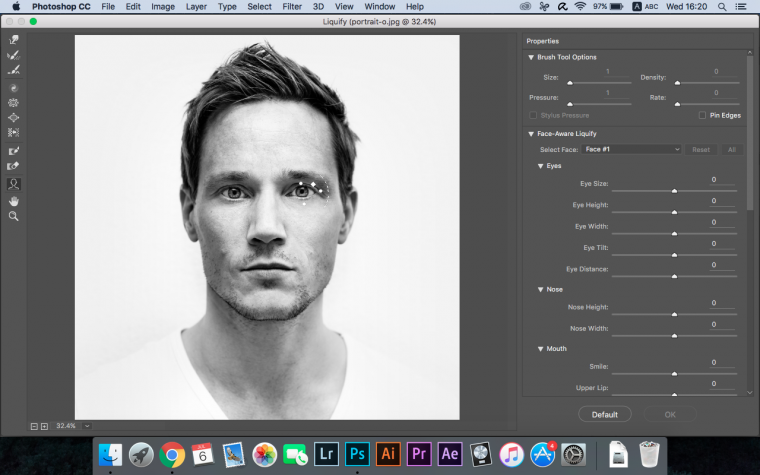 The user interface of the brand-new Liquify filter. (Portrait courtesy: Villard Kommunikationsmedien GmbH)
In my opinion, Face-aware Liquify comes in handy when you want to edit a model's face. There are several parameters available for adjustment under each facial feature. For instance, you may edit the eye width, height, and distance separately. Adjustments can be done in either the preview area directly or under the Properties rollout. If you want to edit intuitively, you may simply drag the little dots around the target facial feature. The sliders under the properties rollout are best for fine-tuning.
Select and Mask Workspace
Creating accurate selection in Photoshop could be a pain in the neck sometimes. No worries! The latest update of Photoshop comes with a new dedicated workspace for selection and masking. Of course, there are new features included in the brand-new workspace.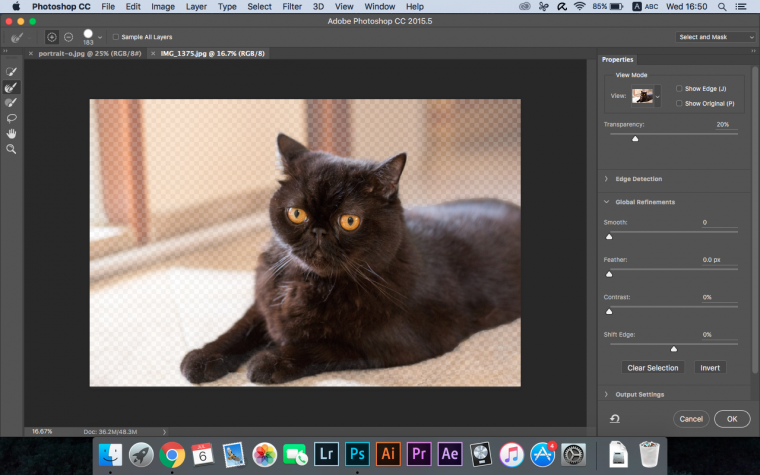 The user interface of Select and Mask workspace.
There is a toolbox on the left of the workspace. You may notice there are two new tools that you have never seen before, which are namely Refine Edge Brush Tool and Brush Tool. With the introduction of the new workspace, the workflow of creating selection has also been changed. In older versions of Photoshop, we usually create selection only with Quick Selection Tool, which is sometimes unreliable. It was specifically difficult to select accurately if the subject is hairy or furry. The new tools introduced comes in handy when you are dealing with such subjects. I will go through the new workflow in the following paragraph.
Firstly, you may create a rough selection with Quick Selection Tool. The operation is the same as the older versions. You can select an additional area or deselect unwanted area holding and releasing Alt (Windows) or Opt (Mac) key. Then, you may highlight the hairy area, such as the border of a model's head, with Refine Edge Brush Tool. It is specifically designed for creating an accurate selection along hairy boundaries. Smooth transition between selected and unselected area will be created. Finally, you could have fine adjustments on the border of selection with Brush Tool. In addition, selected area is no longer enclosed by a dotted line. Instead, unselected area will be covered by grids while the area without grid overlay represents the selected area.
Match Font
Match font may not be the most important features in this update, it is doubtless a useful function for users, especially graphic designer, on some occasions. Have you ever come across an elegant font but you look it up on Google to no avail? If that's the case, this function is for you. The 2015.5 version Photoshop is capable of matching the unknown font with typefaces on your computer or on Typekit. You may leave the guesswork to Photoshop and it will do the rest for you.
There are many more new functions included in this update but I think these are the most notable and useful ones. If you would like to read more, don't hesitate to head to the official site of Adobe.
The following two tabs change content below.
I am a freelance photographer who specializes in architectural, landscapes,streets and fine art photography. I have been learning photography for nearly 5 years. I am currently collaborating with some HK-based photography sites such as DCFever.com and FotoBeginner.