How to take great selfies with tripods for smartphones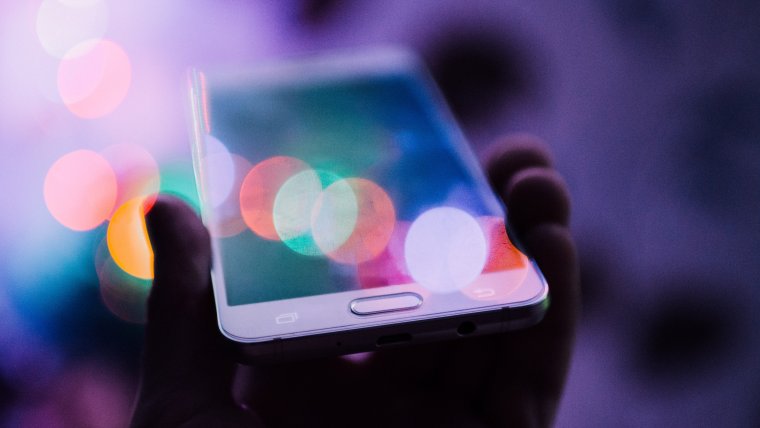 How to take great selfies with tripods for smartphones
www.sleeklens.com
In a world where almost everyone owns a smartphone, taking photographs is more accessible than it has ever been. You can photograph your surroundings, other people, and yourself. Selfies are exceedingly popular at the moment – many of you might associate this term with an extended arm and a flattering pose. However, artistic self-portraiture doesn't always have to involve your phone's front camera. If you don't own a DSLR or if you simply wish to experiment with phone photography, smartphone tripods are what you're looking for.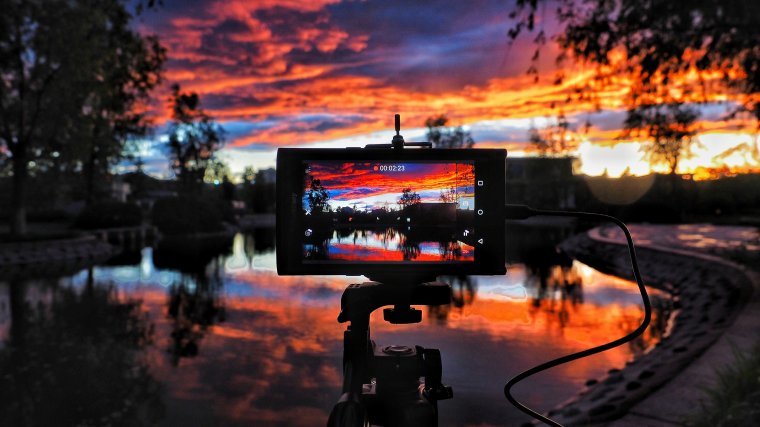 Tripods for smartphones are typically much smaller than DSLR tripods. These handy little tools will safely hold your phone anywhere, allowing you to take fantastic and unique self-portraits. Tripods can be simple – replicas of the original DSLR tripods – or they can be completely original, like the flexible Gorillapod which can be wrapped around anything, even trees!
The smartphone tripod that's perfect for you depends on your creative vision. If you just want to familiarize yourself with new equipment, a simple tripod will do. If you wish to challenge yourself, a flexible tripod will provide you with an abundance of obstacles which will strengthen your creativity and test your patience. Of course, tripods aren't just flexible or simple; there's a plethora of complicated equipment you can experiment with. As long as you don't forget to be open to new ways of working, you'll find yourself thriving with your new purchase.
Once you obtain your tripod, don't throw the instruction paper away. Most smartphone tripods, like DSLR ones, come with a mount for your camera. This must be attached safely to your phone to avoid any accidents. If you don't attach your phone properly, it might fall off unexpectedly. Make sure the tripod is sturdy and without any faults; upon attaching your phone to it, take a few photos of your surroundings without a timer and see how it works. If the results are satisfying, you can move on to the best part: taking self-portraits with your new tripod.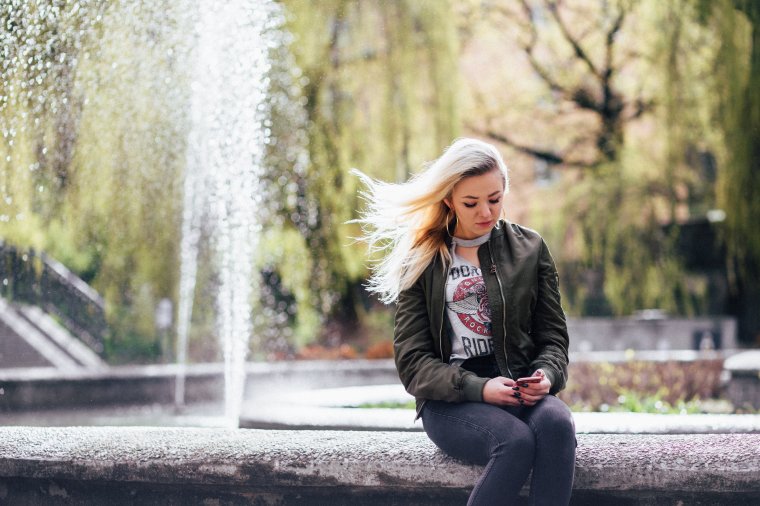 You're probably quite familiar with your phone's basic camera features, so keep this in mind as you learn new things. Though phones differ when it comes to camera settings, they follow a general pattern. If you want to control your photographs' exposure, shutter speed, focus, etc., you need a special camera app. Chances are that your built-in camera app isn't making the most of your phone. Fortunately, there's an abundance of options for iPhone, Android, and other smartphone users. A few examples are VSCO (iPhone and Android) and Camera360 (Android), both of which are free. These apps will allow you to have full control over your images, letting you take impressive photographs which won't even look like posed self-portraits!
Once you're happy with both your tripod and your camera app, go to your desired location. If you're an absolute beginner, experiment in a calm and safe place first. If DSLR photography is something you're familiar with, you can be more imaginative at this stage. Make sure the place where you're going to shoot is well-lit. If a spot looks too dark or bright, change the exposure (thanks to your camera app, such changes are possible to make.) Once you're more confident in your tripod, you'll be able to deal with more challenging lighting conditions. For now, a beautifully lit location will give you a chance to take stunning self-portraits and allow you to understand your smartphone's strengths and limits.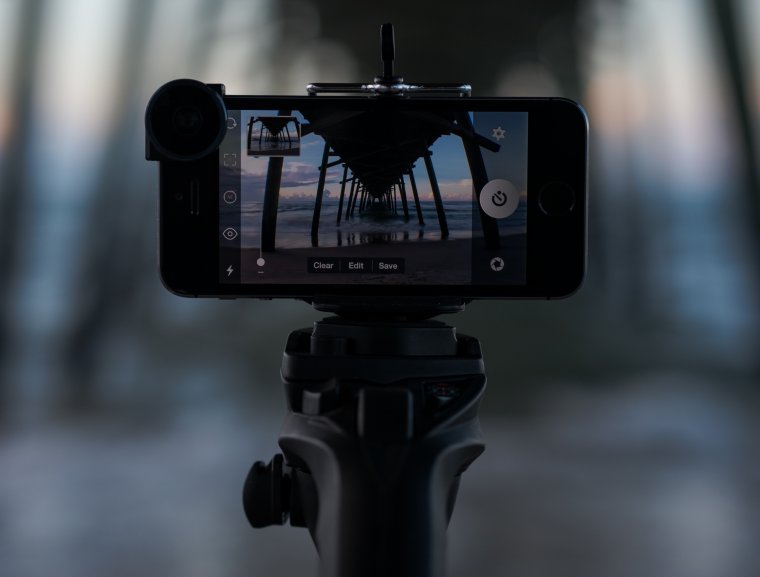 A sturdy tripod, a handy camera app, and a great shooting location: if you said yes to all those, you can prepare yourself for the best stage: taking self-portraits. Make sure your phone isn't on mute so you can be aware of when your phone starts taking photographs. Set your timer to the longest possible amount of seconds and go to your desired spot. As your smartphone counts down, consider your pose, the way light hits your face, and the feeling you want your result to give out. Do you want a faceless, lonely portrait or a more optimistic one? What's your photograph's story? Consider all of these questions throughout your shoot.
A note on self-portraits: if you want a conventional portrait, your camera should be at eye level. For this, flexible tripods will come in handy. If your tripod is too short, attaching it to a tall object will remove any height issues. If your tripod isn't flexible, putting it on flat surfaces like tables and wardrobes will get rid of the problem. Again, this depends on how creative and experimental you want your self-portraits to be. Since smartphone tripods are sturdy, small, and flexible, they can be used in very original ways. Experiment with various angles and you'll get incredibly fascinating results.
Understanding smartphone tripods will allow you to get into professional photography. Your unique results will enhance your creativity and give you more shooting opportunities. If you're into stock photography, you might consider selling your shots, too. The more you experiment, the closer you'll get to becoming a great self-portrait photographer.
Good luck!
The following two tabs change content below.
I'm an admirer of nature, a photographer, and a curious reader. Writing about photography and helping others improve is a growing passion of mine. My constant wish is to inspire others to be creatively fearless and endlessly curious. "Always dream bigger is my advice to you, because you can have whatever your heart desires" - Ashley Graham