How to Improve Your Food Photography on Instagram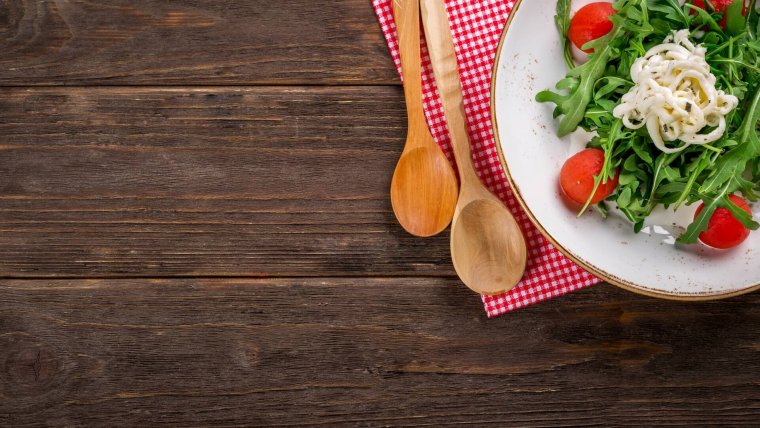 How to Improve Your Food Photography on Instagram
www.sleeklens.com
Hey, guys, I'm back again to give you some more tips and tricks as to how you can do great things on Instagram. If you walk around in the world today, I'm pretty sure more than 60% of millennials of even older business individuals are kinda glued to their phone. They are so in tune with their mobile to a device for so many different reasons, but one of those main reasons are social media platforms. In the world of Instagram and Snapchat, you find where almost half your battery life is due to the time consumed by these apps. I can't even lie because I'm also a victim of this bad habit and might be pretty safe to say I'm a bit too in tune with the Instagram world. But hey the bright side of that is I'm tuned in enough to be able to give valid and important tips to other users who are trying to build followers and engagement on their page or pages. One of the things I notice for a while now is how often restaurants and fast food companies in general interact with their customers on social media and this often draws others to your page. This is so easy to do by just taking lovely pictures of their food and making a post with them tagged in it. The first step, however, is to be able to take amazing images of your meal without hauling around your DSLR camera. In this article, I'll be teaching you a few tricks of my own that helped me to capture and post some amazing food shots for Instagram.
1. Layout
This is one of my favorites because it can be so pleasing to the eye and more than likely pleasing to the viewers. This one is not so tricky but may require a little patience especially if you're out with a bunch of friends. I may have embarrassed a few friends with this trick but it was all worth and their my friends anyway so they're supposed to expect and tolerate it. This technique is essentially lining up everything on the table in such a way that it presents all the key components of your meal and looks so clean and well done at the same time. If forks and knives are provided, I usually align them with the dish by having them vertically straight. I then put the beverages closer to the center of the images but not all on location. Close enough so you can see where each person is sitting at the table but far enough that they don't overshadow the other elements on the table also. I know this sounds a bit technical, but I promise it gets a lot easier after the first few times. When all's said and done I try to place my phone directly or make it look like it's directly over the meals then take a few shots and pick which is best to begin then editing on my phone.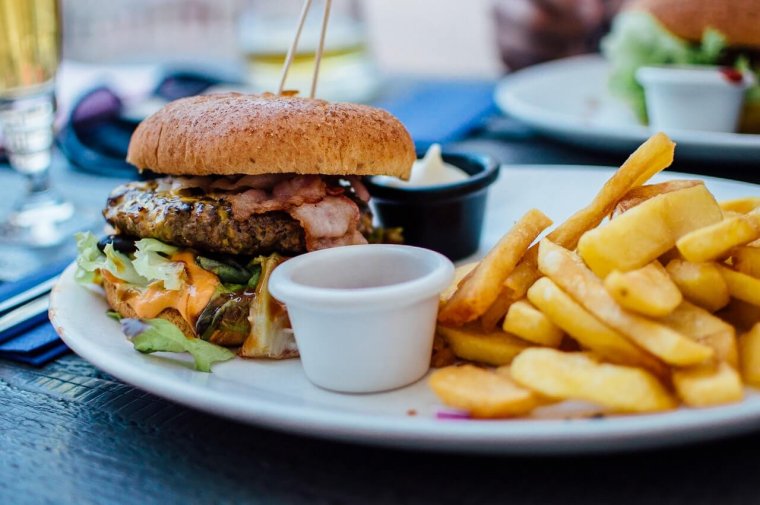 2. Get Close
I usually do this when I'm not really up to do the first tip I mentioned. This technique has been coming a bit popular also on Instagram where the utensils and action of going to take that first part of your meal are captured. It's great in sum but not all cases for instance, if it is done when the meal has recently arrived, and all is still perfect on your plate, then it's cool to get a close-up shot of your meal and the fork or knife getting ready to dig in. As opposed to a shot where you've already had a few bites out of your meal, and the plate looks a bit messy. It would be a waste of time, of course, to try and get your plate neat again, plus it may not be as pleasing to your viewers on Instagram. However do not completely rule this out as it depends on the type of meal you're having for instance if it's cake or some ice cream, it can still be an amazing shot. You just pretty much have to be aware of what you're taking and what your viewers might think when taking that kind of shot.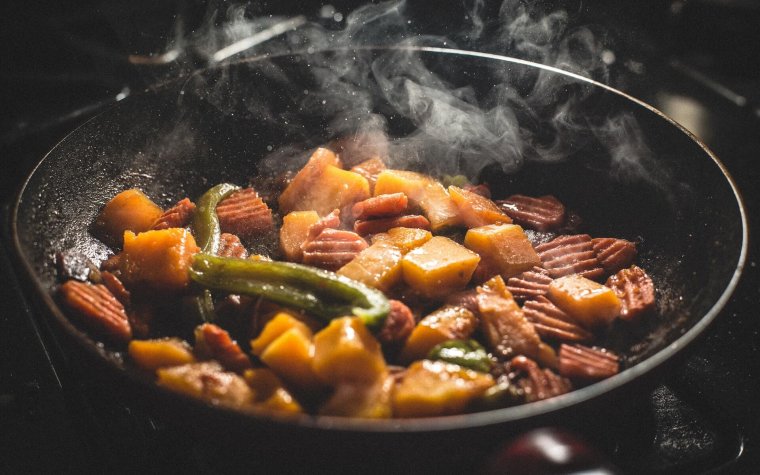 3. Get some Background in the Shot
This usually involves getting your surroundings involved in the frame. If there are any interesting elements around you, it may very well add something to your shot. It can also help to give an Idea as to the type of cuisine you are currently having without saying it. For instance, if you've taken a photo of some Alfredo Pasta and you have some wine in the background showing the ambience of the restaurant, you viewers may very well then assume you are at a restaurant that caters to Italian cuisine. So don't be afraid to toy around with things that can make your food photos that much more interesting and stand out from the thousands of others the restaurant is probably tagged in.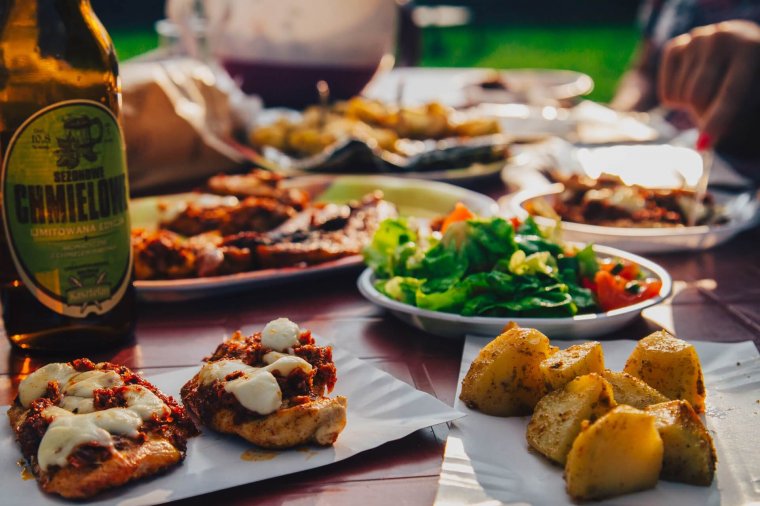 I know we all love a good meal so I can only hope this article helps you to capture some great images on your phone right before digging in. Thank you for stopping by and until next time, remember to save some dessert for me!
The following two tabs change content below.
Michael Moodie is a Freelance Photographer and Photojournalist. He Enjoys Lifestyle Photography and Traveling while doing all things creative!