How to Remove Chromatic Aberration in Photoshop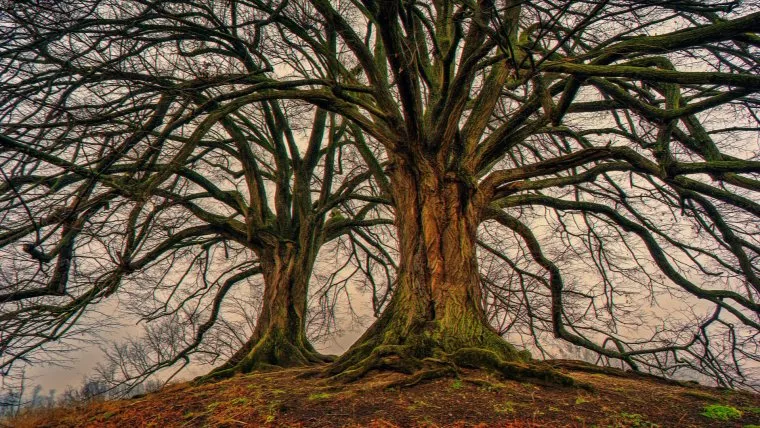 How to Remove Chromatic Aberration in Photoshop
www.sleeklens.com
Ok here we go again, with more How to's when it comes to Chromatic Aberration.
I know you love it really all this free Photoshop knowledge I have accumulated over the years uploaded from my brain and downloaded into your very capable hands!
So far we have covered…
How to Remove Chromatic Aberration in Lightroom
and
How to Create Chromatic Aberration in Photoshop and do Color Tinting in Photoshop.
Now I'm going to show you a very quick and simple way to remove Chromatic Aberration in Photoshop to tie the whole lot up in one neat ball of Photoshop Tutorial knowledge.
So the image that we are going to be using is the one that we made in the How to Create Chromatic Aberration in Photoshop
Which is this image below…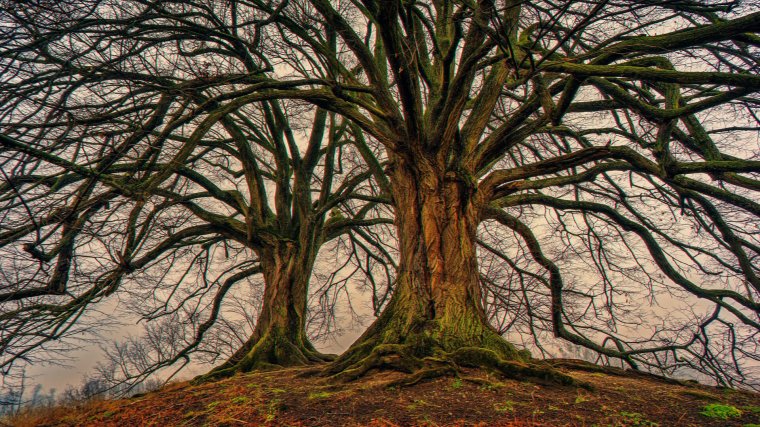 And from the Lightroom and Photoshop tutorial we learn that Chromatic Aberration was a kind of fringing created by overlaid light of a particular colour such as Red were the light was bent and displaced somewhat on your camera sensor for whatever reasons, be it no expensive equipment or whatever.
Example below…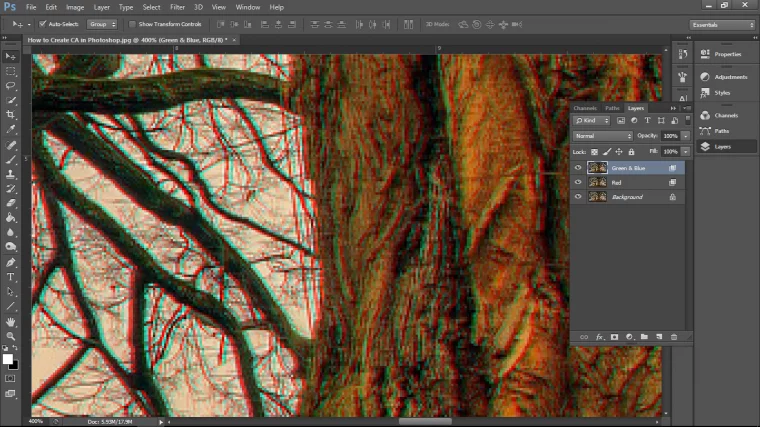 Ok so we know all that and if you don't then go back and have a look at those two other tutorials, links below.
How to Remove Chromatic Aberration in Lightroom
How to Create Chromatic Aberration in Photoshop
Right let's get started, so the first thing that you are going to do is to Duplicate your Background layer.
So go to Layer – Duplicate Layer
Or if you know how to do the click and drag trick then do that.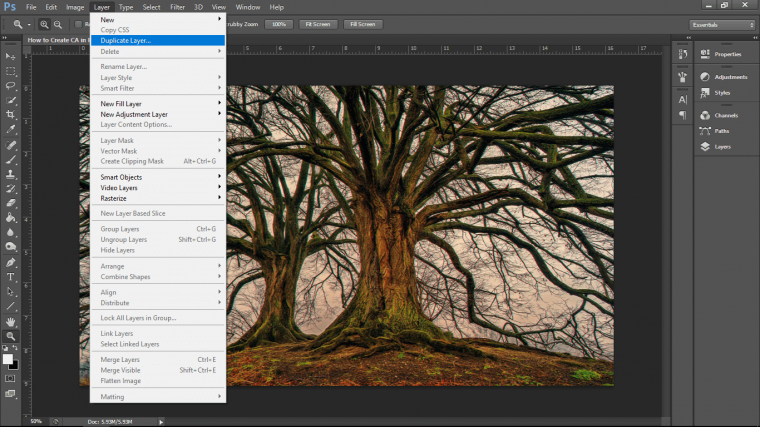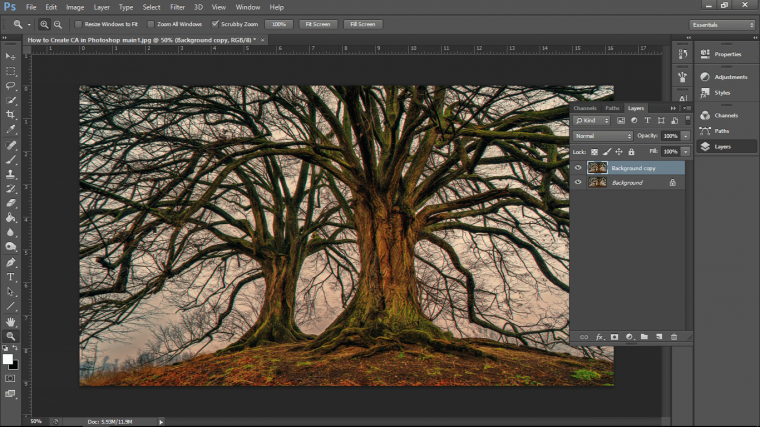 Cool we've done that and we have our Duplicate, now you're going to have to go to Filter, in there you're going to find the Gaussian Blur option, click on that to open it up.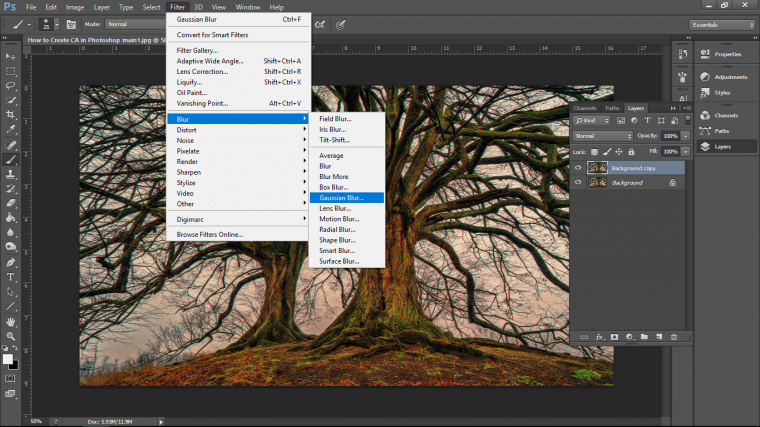 So it's going to be kind of hard to relay the exact number to change your Radius to because each image will be different in size, my image was around 1500 wide and I choose 5 Pixels.
Based on that you should get a fair idea looking at the small blur example box in my Gaussian Blur window.
If you can kind of match that then you will be fine.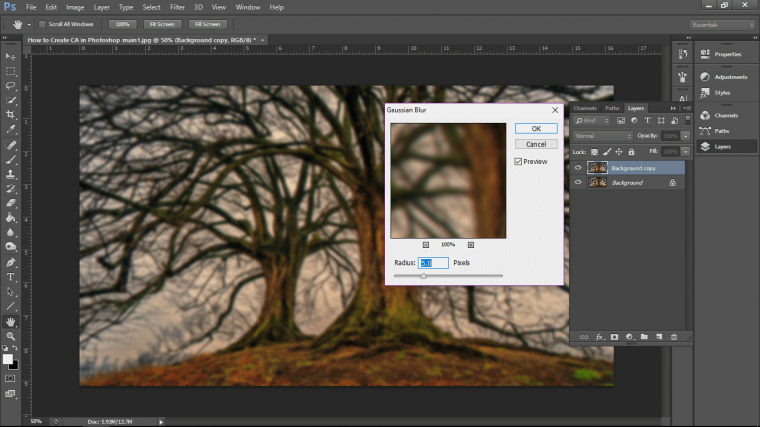 Next I'm going to be changing the Blend Mode, so in the above image if you look where you can see your layers named 'Background' and 'Background Copy' above that you will see the word 'Normal' 'Opacity' and 'Fill'
Click on 'Normal' and you will see a whole host of options appear.
Look down to the bottom where you will see Color.
This will then change the blend mode and the Chromatic Aberration will vanish, but we are not done yet, theres just a few more little bits we have to do before we're done.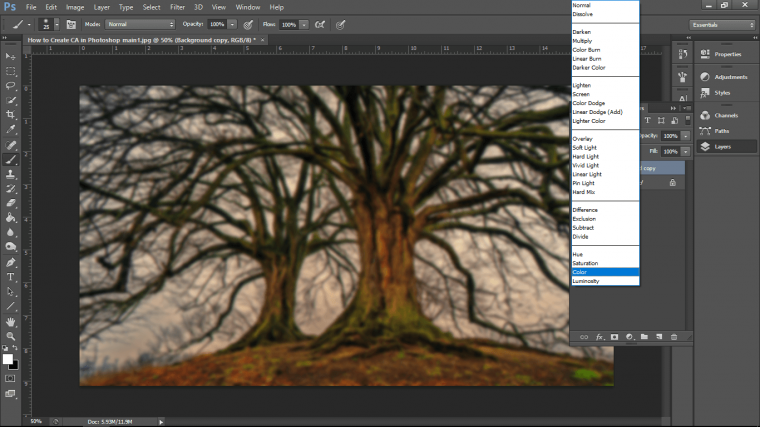 Next we must create a Layer Mask.
Go to Layer – Layer Mast – Hide all

When you do this you will now see that there is a little Black thumbnail that has attached itself you your layer of the duplicated layer.
That Black Thumbnail means you have completely hidden your layer.
That is your mask, which means you can now paint on with white using a the Brush Tool to reveal what is under the black and if you make any mistakes you can paint back over your image using black to hide it again.
But always remember that you MUST click on that little black box before you do this or you'll just be painting directly onto your image.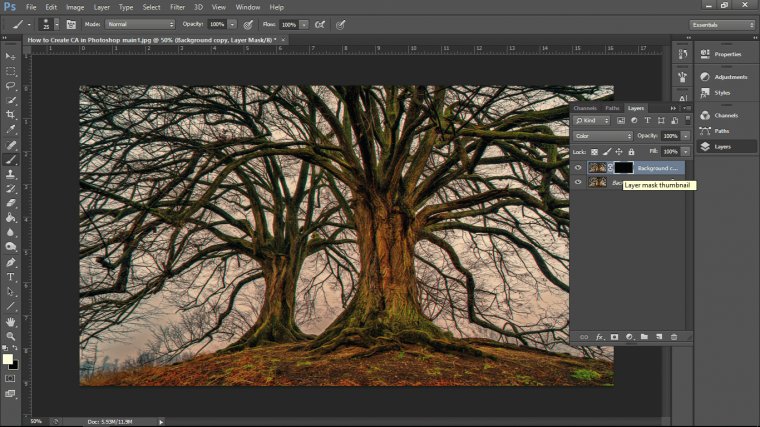 Next choose your brush, I always choose the first one because it have a feather attached and makes your Brush stroke fade towards the outside which gives you a more natural blend.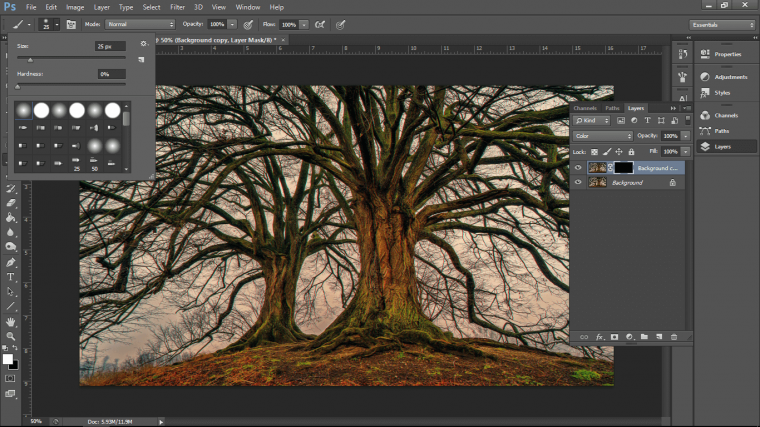 Ok next I'm going to paint all over the tops of the trees and sky…
By the way you can change the size of your Brush as you go along using the bracket keys on your keyboard.
When you do this you will notice that all the fringing is gone, but you will see in the trunk and branches they will have lost some details.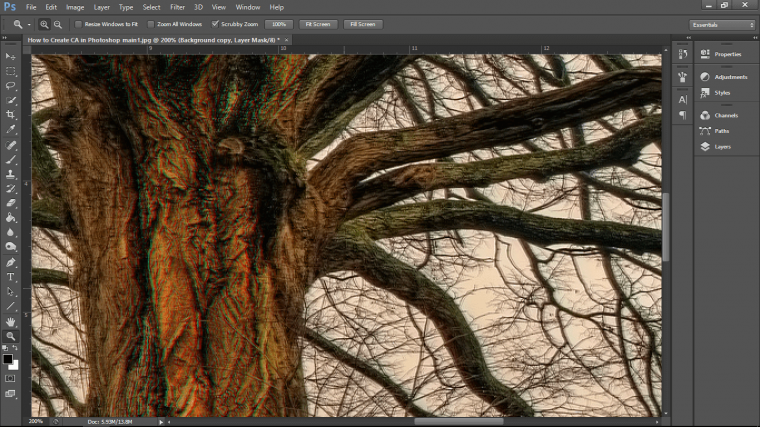 Now you can do this the long way depending on how you want your image done or you can just give certain areas the once over.
I'm not interested in the branches really so I'm just going to go back in a paint using black over the centre of the truck and think branches and I'll be happy enough with that as long as I don't see any off the annoying fringing.
You take as long as you want at it though, and with less detailed images it will be a whole lot easier.
Then save up and you're done.
Hope you found this tutorial useful, until next time have fun.
The following two tabs change content below.

Graduated from college in 2002 with a degree in Art & Design, I started exploring my way in Graphic Design and Professional Post Production. Full-time freelancer since 2011.