God TV – The Social Reality Of Photography And Film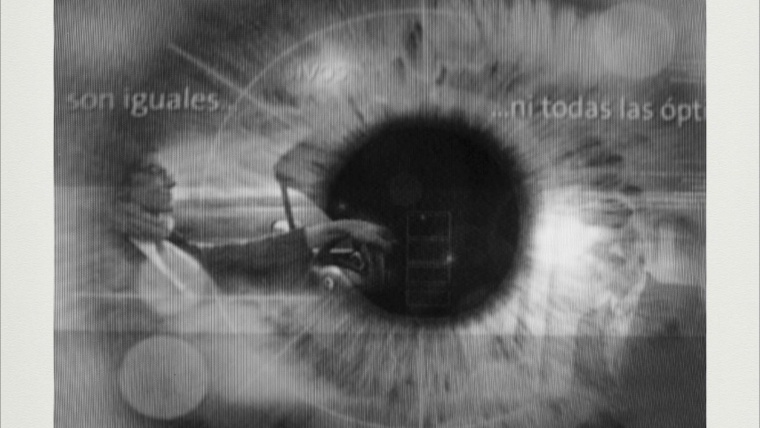 God TV – The Social Reality Of Photography And Film
www.sleeklens.com
The legend tells that one day appeared a device that would give us the truth about all the things. Who deny would not be listened by the masses, the one who was supporting it would be accepted in them. Though this vision, with apocalyptic dye, seems to be exaggerated, is not nearest at all to the social reality of the television.
Book of the new cast, chapter one … and shall be treated as if it were a god, the absolute reason of things. Any argument, which is not in social function of what he passes, that is how will be resolved."… they said it on TV."
How deny the truth of this new messiah, if the society that venerates, with altars as in each of the homes, has little access to education. According to the UNICEF, there are an estimated 57 million children in the world who do not have access to basic education. This, added to that, worldwide, in 2012, the number of televisions per household was 79% and came to rise, are reasons of weight to interpret the paper of this one, as a social educator.

This educational capacity has been attributed to its massing character, as a duty. Nevertheless, we can observe in his regular programming that is not the most common item, it is neither their purpose, Not even his reason to be, which is more determined by his economic function.
But this technological deity rebels under the imaginary figure of the "control" or "command" that, as its name implies, creates us the illusion of the power to choose what we see. understanding that "chosen" is part of a set of elements that are given to us beforehand, being then this new god who chooses this set and we adjust ourselves according to the Budget.
Book of novels, chapter two … And it will give the man what is right for him, a message that will separate the good from the bad, word television.
Who more than this new electronic heavenly messenger to determine the people's moral.
We've given the ability to endorse behaviors and determine who is right or wrong. Just think of the amount of stereotypes that put us there, without realizing it; the poor person is the good one and the rich one is the villain, the happy ending we all want to achieve, good triumphs … I know that they all were not his inventions, neither is so god to invent everything, but is an agent who constantly reinforces these parameters of social reading.

Another proof of its power is the new sense of imagination that gave us. Since its invention in 1926, appears as the possibility of complementing the sounds, which already managed systems such as radio broadcast, with some frames that illustrated. By logical it may seem, this is precisely the point where the image imposed begins to replace the image that our imagination was producing, initiating with it a new way of imagining.
Book of the cinema, third chapter … And he, in his immense power not destroyed, only transformed
Now, what more characteristic for the theological support that your sense of immortality? With each new system that has dabbled in the middle, it was believed that television would disappear. The screen game consoles, computers and mobile phones were some of those who tried to replace it and with them, much was made of his disappearance.

But what happened? died and came back to life.? Why after so many years still has its altar in every home? Economically remains a profitable alternative to other systems, not the price of the object itself, but for the cost of the signal. In addition, historically, most families in the Western Hemisphere, grew around a television and, though not under the same dynamic, Inherited the sense of it as a benchmark for home spatiality. But beyond all this, its ability to adapt is what has allowed it last over time, through connectivity with other systems. This god knows that if he can not against the enemy, is joined.
Book of show business, chapter four … will create man in his image and likeness
The screen as a tangible medium of information plays a dual role: on the one hand, to bring people there appear, making them familiar sight, with the reproduction of their image prolonged in time. But on the other hand, makes intangible, almost unattainable, which puts such a shoe after a showcase.This is another effect of this new god, the showcase effect, where the object behind the screen is idealized and before him, the person observing his reflection as a comparison with the ideal. As this different reflection, it forces the subject of imitation, as an approach to that shown unattainable.

Also, the showcase effect generates that, who appears on the screen is considered "important". In fact, this term is attributed more to the sense of fame, as the nickname of importance is the result of a historical recognition to television, being diffuser for humanity transcendent events. In terms of today, more than important, we have thousands of famous people, who achieve this status to do something, good or bad, taking with them repeated occurrence in the middle, creating remembrance.
This is the reason that is almost inevitable, seeing a famous person on the street, try to get a picture, an autograph … something that would sustain against the mass than that, there seemed unattainable, became tangible, even if this for a couple of second.
Sports book, Chapter Five … the speed of the media became noise, and he dwelt among us
And finally, after years of repeated exposure to the new deity, achieved an almost inevitable result, the amount of information and the speed at which we delivered it: see and not think. It is natural, the rate of 25 or 30 frames per second prevents, from conception, a particular reading, forcing us to catch general ideas, unable to stop, because to do, we will miss the messages coming one after another, consecutively.
To understand how information becomes noise we can do the following exercise. We try to put 100 photographs, of the same action, one after another. Now with the digital era, it is relatively easy to do using simple video editing programs. Try to pass one after another, 25 times every second in 4 seconds and try to talk about the deeper aspects of the images.

Now imagine the same exercise for 30 minutes in which every 10 seconds the image type changes. Finally, do this while we eat, speak or do some of these parallel activities that develop while we are watching television. This deity understands that speed and quantity are the basis of no critical thinking.
Itself function, as a way, in the communication process transmuted, being now sender of the message and noise generator in the process. This has a reason for being, the wealth of information offered by this god exceeds the capacity of receiving it.

Also, having little chance of direct feedback with the environment, other noise in the communication process is generated, as it adopts a unidirectional manner that does not take into account the needs of the public, imposes. The closest thing to a feedback process are the surveys, which aims to financial benefits.
Book reality shows, final chapter … And he, in his great wisdom said "I am not a god, am the people and the people choose what see"
With this essay, I do not want to give the idea that watching television is bad or the TV itself is wrong. It would be doing the time who advised not to smoke while having a cigarette in his hand.
What I propose is a critical vision to help filter the large amount of noise that television brings. Understanding that their social role is not educational, which has no absolute truth, because it does not exist, that the contents respond to particular interests and environment they can create opportunities for broader social discussion.

My ultimate goal is to invite a halt to this overwhelming speed and be selective against the vast amount of information that comes to us every second. Who deifies television is the people themselves, so opium of the people or not, the discussion is not opium, but in the people.
The following two tabs change content below.
Foto ensayo is the name given to the proyect of Diego Sanchez, a social communicator and journalist who was born in Marinilla (Colombia) in 1990. He started his career as a reporter and graphic editor in "Contexto newspaper" and as a freelance photographer in the development of documentary products. In 2013 he moved his residence to Seville, where studied travel journalism and started his collaboration with magazines like "Mas Viajes" from Spain and "NAO" from Mexico. In 2015 he started a new stage in Barcelona, where he was part of the documentary Cities for Life, it maked for What's Up Doc and he develop stories for magazines "Viaje con Escalas" and "Enfoque Visual". During this time his photographs were exhibited in countries like Colombia, Spain, Argentina, Mexico and the United States. Also, he has the opportunity to be part of publishing projects as "La Ruta del Condor", "Maguaré " and "Los viajes de Sancho".