Rameswaram: A Photography Trip To the Southern Tip of India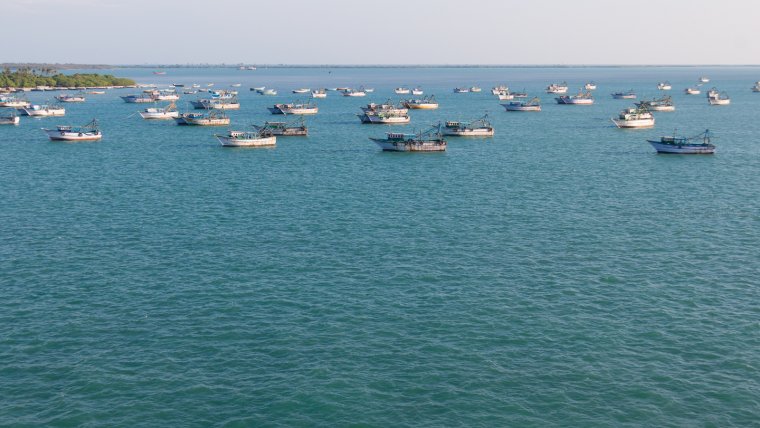 Rameswaram: A Photography Trip To the Southern Tip of India
www.sleeklens.com
Rameswaram is a town municipality in the Ramanathapuram district in the South Indian state of Tamil Nadu. It is located on Pamban Island separated from mainland India by the Pamban Bridge. It is situated in the Gulf of Mannar, at the very tip of the Indian peninsula. Varanasi is considered to be the holiest places in India to Hindus, on the southern part of India Rameswaram is deemed to be one of the holy places for Hindus.


This Photography trip to Rameswaram was one of my favourite ones, because the site ultimately gave me a heavenly feel. Bluish water and the sky with sands on the shore will make you fall for it. Also, you will love coming to this place often.

Reach Rameswaram
The nearest airport to Rameswaram is Madurai Airport. Buses, cabs and rented taxis can be taken from Madurai to reach Rameshwaram and for distant places as well. Rameswaram is well connected to various parts of the state by road. Regular bus services are being operated by the local transport association to different other cities and places. Rameswaram can also be reached by car from different locations of Tamilnadu state. The train is one of the other options to reach Rameshwaram, and all the major routes are covered by the trains, and it is well connected to many parts of the nation.

You could see the above photography of the Rameswaram railway link well built above the sea.
Agni Theertham
Agni Tirtham (holy water), one of the most important is also the most visited Theertham here. It is located on the eastern beach corner of Sri Ramanathaswamy temple. The only Theertham of the temple, which located outside the temple complexes, others are temple tanks located inside the temple. This Theertham has also been mentioned in sacred Hindu texts such as Skanda Purana, Narada Purana and Sethu Purana.An important part of any Rameshwaram trip, it is said that devotees first take a bath in its holy water and then begin their pilgrimage to Rameshwaram.
Although devotees visit this Theertham throughout the year, it is considered most auspicious to take a bath here on the new moon days and full moon days. Near to the temple, Rameswaram port is located, and you could see one of the photographs from there.

Dhanuskodi Beach
Dhanuskodi Beach Situated at the south-eastern tip of Pamban Island. This place shows an extraordinary natural beauty. The ocean near Dhanuskodi Beach is the confluence of the Bay of Bengal and the Indian Ocean. Thus the reason this place get's much importance. The Bay of Bengal called as Mahodadhi and the Ratnakara, the Indian Ocean. Thus, it's said to be a holistic place with a delightful beauty and one more beautiful place in Rameswaram I have visited.

Water Bird Sanctuary

Water Bird Sanctuary is a must-visit for all bird lovers since the sanctuary is visited by water birds every year between the months of October and January. In the sanctuary, one can spot both native as well as migratory birds. The native birds found almost throughout the year and mainly come here for feeding. The migratory birds come in large flocks from European countries as well as Australia to breed. They usually come along with the north-east monsoons. I luckily witnessed few of those wonderful creatures. Greater Flamingos choose this sanctuary for breeding; there are very few places where Greater Flamingos choose to visit during winter for breeding. This water bird sanctuary in Rameswaram is one amongst, next to Pulicat lake.

Rameswaram holds a number of bird sanctuaries such as Mela Selvanoor Bird Sanctuary, Kela Selvanoor Bird Sanctuary, Chitrangudi Bird Sanctuary, Kanjirankulam Bird Sanctuary. But water bird sanctuary is one of the most visited and famous ones.

Annai Indira Gandhi Road Bridge
Annai Indira Gandhi Road Bridge also called as the Pamban Bridge that connects the Rameswaram Island with the mainland. It is the longest sea bridge in India, and its length is nearly 2.2 km and stands as an excellent example of Indian Architecture. The islands nearby and the parallel rail bridge below this bridge can be viewed from this bridge and gives a fantastic look with great new experience.
Pamban railway bridge

Pamban railway bridge is entirely made up of steel and stands for time. The first Indian bridge which is built across the sea. It is referred as "The Queen of Indian bridges". The sad part about Dhanushkodi is, there was train route till Dhanushkodi. In 1964 the complete rail line got washed away by the cyclone. Dhanushkodi has been announced by the government as abandoned, hence there is another name for Dhanushkodi, and it is "Ghost Town".Overall visiting Rameshwaram along with Dhanushkodi would be an altogether different experience, unlike other tourist places you might have visited.
The following two tabs change content below.

Navaneethan Viswanathan (best known as Navanee Viswa) is a professional photographer based in Chennai. After completion of his Engineering and Management degrees he worked as a Civil Engineer for almost 10 years and slowly realized that his true passion was in building good photographs rather than building a structured construction. This made him quit his job and become a full time photographer to pursue his passion. Now he specializes in Candid Wedding photography primarily, he also does Product photography, and Industrial photography. Navaneeth is a trekker and a traveller, who enjoys photographing things he comes across during his travels. He contributes articles regularly to photography websites like Digital Photography School , and he also maintains a photography blog which is followed by many. This blog has lots to talk about photography and the techniques involved. His works have been exhibited at the photography exhibition organized as part of Art Chennai 2012. Many of his works have been chosen as best entries in on-line galleries like One Eyeland . Navaneeth is also well known in the industry for his photography related workshops.