Photographer Spotlight: Interview with Bob Cargin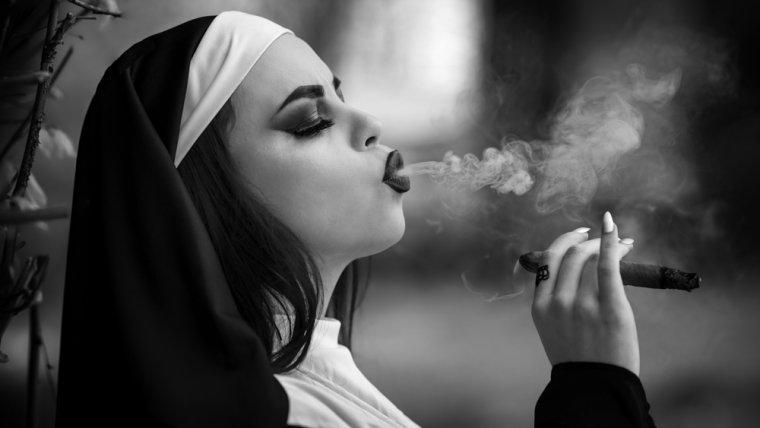 Photographer Spotlight: Interview with Bob Cargin
www.sleeklens.com
Today I want to introduce Bob Cargin to you. Bob is a portrait and street photographer who shows brilliant black & white images.
Step into the world of Bob Cargin to learn all his tips and tricks.
1) Tell us about yourself, where are you from? How, when and why did you get into photography?
My name is Bob Cargin and I am an Irish portrait photographer. I fell into photography about 40 years ago at the age of 15 when someone bought me a 35mm Halina camera for Christmas. I wanted a bike! Today, however, I am very thankful for the then-unwanted present of a camera. Whilst I consider myself essentially a portrait photographer, I like to mix portraiture around with a bit of street photography. I think the two genres are very compatible and within my work often come together in the form of a 'street portrait'.
2) How much time do you spend on photography on average?
I like to spend as much time on photography as life allows, probably on average 2/3 days per week. A lot of my photography time is simply an observation; people watching, reading situations, waiting for 'that moment'. As well as actually shooting, my photography time also includes the time spent with fellow photographers, mentoring or just chatting over coffee, sharing experiences and ideas.
In terms of 'process and edit', I do not spend much time on this. I am usually fairly disciplined in trying to get my composition and settings right in-camera. Also, I feel it's important to retain the authenticity of an image so minimal adjustments and black and white conversion is usually my limit. If it gets beyond that point, I just tend to hit 'Delete'
Talking about time spent on photography; I also think that it's important from time to time to step away from the cameras and have a break, just a short break, before coming back refreshed. Absence makes the heart grow fonder.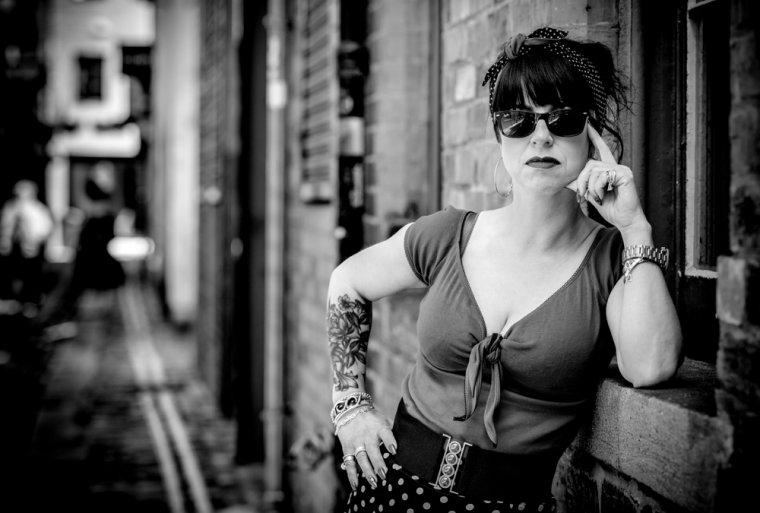 3) Which gear do you mainly use or what is typically in your camera bag? (Camera body, Filters, Lenses, Tripod, Accessories, etc.)
Until about two years ago, I used a blend of Nikon and Fujifilm cameras/lenses. Nikon DSLR's (D810 & D3) were used for my planned formal portraiture work with Fujifilm X Series Cameras (XPro2 and XT2) being my go-to gear for my street and 'walkabout' shoots. However, I became increasingly aware of the size and weight issue and, with Fujifilm cameras producing outstanding image quality, I made the decision to move over completely to Fujifilm.
In doing so I sold my Nikon gear and added the new Medium Format system to my arsenal.
I am really enjoying the whole Fujifilm experience – lightweight, compact, outstanding image quality and, as important as anything else, the whole retro tactile feel of the system. In many senses, I feel it has rejuvenated my photography and allowed me to get close to my subjects especially in the street without intruding or contaminating the moment. I am a Fujifilm convert.
Typically in my camera bag for street style work is my XPro2 and Fujinon 35mm F1.4, 56mm F1.2 and 50-140mm F2.8. I find that I can cover most situations with this setup. If shooting something more controlled, for example, a formal portrait, I like to move over to medium format and use the GFX 50S and the Fujinon GF110mm F2 lens. The image quality is truly remarkable.
If I only had room for one camera body and one lens (Desert Island Disc style) then it would be my XPro2 and my Fujinon 56mm F1.2.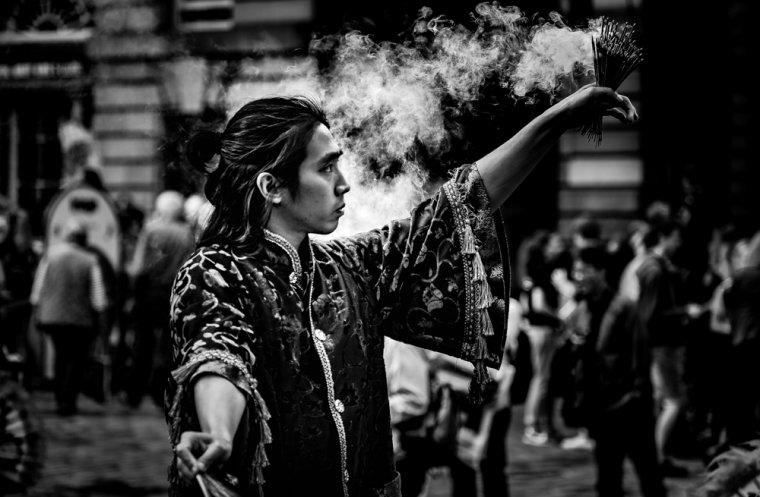 4) How do you prepare for an image? Is there any preparation at all?
My preparation for an image really depends on the situation/style of the shot. If shooting a street style shot then much of the preparation is about observation and anticipation but at the same time using that time to constantly keep on top of the light and have my settings more or less where they need to be. In more controlled settings, for example, a formally controlled portrait shoot, then my main considerations are around how to capture the true character of a subject, creating a relaxing environment/setting. Obviously, my light set-up is an important consideration too in this situation and, where possible, I prefer to use ambient/available light.
5) Do you have guiding principles that you follow when you're taking pictures (image composition)?
My general principles are really based around capturing the true sense of the subject/scene. I don't strictly follow any of the old traditional rules but simply try to compose an image so my subject is clearly the strong dominating factor and that the background brings a narrative or context to the shot. I tend to shoot with aperture to the forefront of my mind and where possible like to shoot wide open, isolating subjects especially when background distractions detract from what it is I want to portray. Generally, I think I have a 'no fuss' approach where the image tells a simple story or captures the true character or essence of an individual or a moment. It is also very easy to over-think an image to the point where the moment passes you by. Sometimes it is better to just press that shutter release.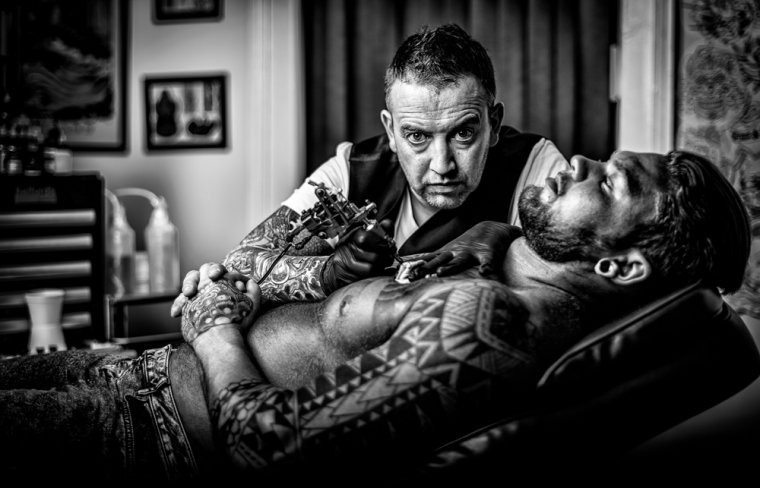 6) How important is post-processing for you? Can you tell us what kind of postprocessing you typically do?
Post-process is something I tend not to spend much time on. As I mentioned earlier I am one of those photographers who spend time composing and takes every step possible to get it right in camera. Post process is usually restricted to minor adjustments ( exposure, shadows, highlights etc. ) and thereafter to any minor 'cleaning up' issues. I use Adobe Lightroom as my cataloging and main editing system with all black and white conversion work taking place over in Nik's Silver Efex Pro2. I love the control Efex Pro2 gives me over my highlights, shadows and mid tones, It enables you to develop and create your own unique black and white style. If anything this is where my images truly come to life. Whilst I have access to Photoshop I neither understand nor use it. If I get to the stage with an image where Photoshop would be required then it's in the bin.
7) What's the favorite photo you took and why?
My favorite photograph is a simple formal portrait of my dad. He passed away in early 2017 after a period of illness. In late 2015, realizing that my dad wasn't, contrary to my belief, immortal, I decided to take his portrait. A quiet and unassuming man, he was not easily convinced but eventually I managed to corner him in a dark room one evening, just him and I, over a period of around 20 minutes. I tried to distract him from the camera whilst capturing his true self. I am not a spiritual person but this was as close as I have come to a spiritual experience, alone with my father in a dark room capturing his image in his final months of life. The image captures his true character, his soul, a simple and genuine warm smile and old, yet strong, hands resting on his walking stick. I'm glad I had the opportunity to take this image.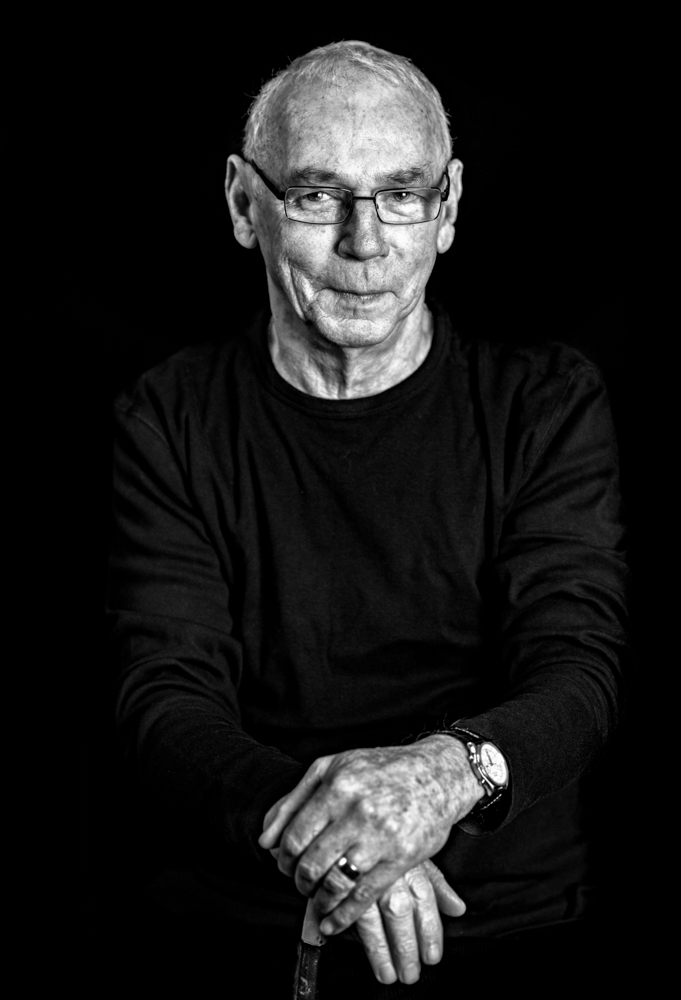 8) What's the most challenging part of being a portrait photographer
Photographers face many challenges. For me, as a portrait/street photographer my biggest challenge is around capturing honesty. Representing people or situations as they actually are, not spinning or distorting them. With street photography there can be situations where I feel that capturing an image may actually be an exploitation of someone's weakness or suffering, it's a very fine line and I try hard not to cross it. Sometimes there is a balance to be struck between exploitation and capturing 'life'. I hope to always use good judgment in these situations.
9) Do you have general advice and tips for other portrait photographers?
My advice for other portrait photographers is around patience and engagement. Patience in the street portrait situation; watch and wait, that person or that moment will find you at some stage. Engagement in the one-to-one portrait situation. Find out who it is you are photographing, taking time to engage allows your subjects to relax and be themselves perhaps if you are lucky, they might even forget about the camera.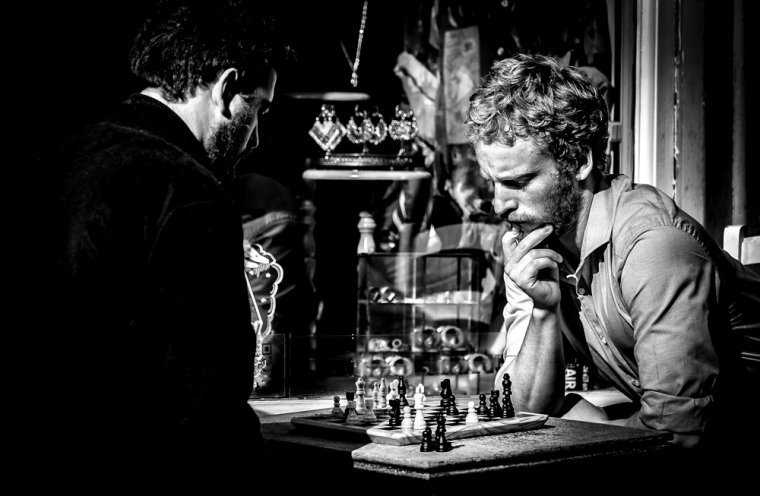 10) Who or what inspires you to do what you do and why? Are there any photographers you look up to?
There are many great photographers from whom inspiration can be drawn. For me, although not essentially a portrait photographer, I follow the work of Ted Vieira. Ted, an LA-based photographer, has a great philosophy not only for photography but for life. His work is mostly black and white and he still shoots quite a lot of old film stock. You can find Ted regularly vlogging on YouTube. Everyone should tune in. An eclectic character and a very talented photographer and jazz musician. I have suggested he start his own late night radio show just so people can listen to his voice. Look him up ! https://tavphotography.com
11) What was your biggest accomplishment? (Awards, Publications, Exhibitions, Cooperations, etc.)
I can't really say that I have had any 'big accomplishments' when it comes to photography but day to day accomplishment and satisfaction comes through people appreciating and taking the time to comment on my work. I have also mentored quite a few photographers through the beginning of their photographic journey and I get a real sense of achievement and great satisfaction from seeing these new photographers 'grow'.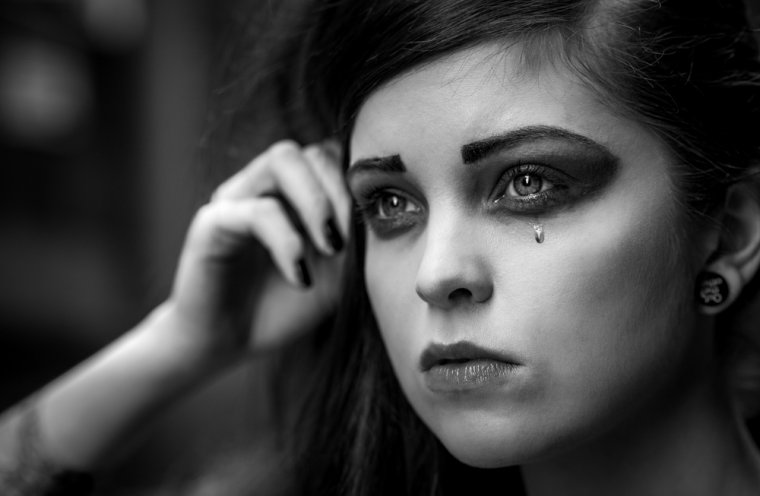 12) What are your future photography goals?
In the future I hope to simply continue my photography along the lines that I have already established, capturing people as they really are and hopefully telling something about their life through my images. I am also at the early stages of a collaboration with a very talent Belfast based designer Sam Mercer who designs and produces her own line of very unique retro fashion accessories. Sam is a very vibrant lady and her work is all about color, as a photographer who loves black and white, I am looking forward to the challenge.
As with Ted, look her up ! https://www.bysammercer.co.uk/
Find Bob's images here:
https://500px.com/bobcargin
The following two tabs change content below.
Julian Rad is a self-taught award-winning wildlife photographer, who was born in Vienna, Austria in 1991. When he bought his first camera at the age of 20, he found an expression for the fascination he had about nature & wildlife. He already had many publications in national and internation magazines and newspapers (New York Post, Daily Mirror, Daily Express, The Times, GEO, Digital Photographer Magazine...). He has won several photo competitions such as the comedy wildlife photography awards in 2015.