4 Common Mistakes in Wildlife Photography and How to Avoid Them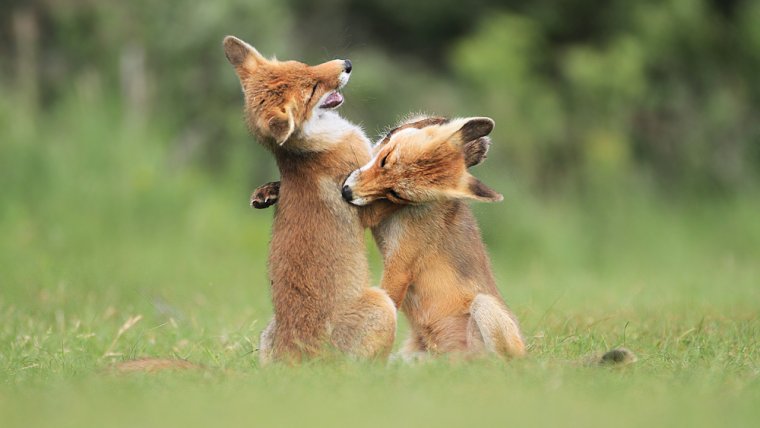 4 Common Mistakes in Wildlife Photography and How to Avoid Them
www.sleeklens.com
is no doubt one of the most difficult genres of photography. Not only do you need certain knowledge of the animal's behavior, but in order to stand out from the masses,
you need to show stunning, eye-catching and breathtaking shots of animals. You can say that there are no rules for photography, because beauty lies in the eye of the beholder, as we all know, but I've been a wildlife photographer for 6 years now and have learnt a lot about this type of genre, so let me just give you some advice that may let your wildlife photo stand out more.
Mistake #1: Taking images in the direct sunlight
The worst time to shoot animals is around midday because your images will just be unspectacular and you won't have the intense colors like you would have in the morning or in the evening. Furthermore, most animals won't be active and will rest around midday in summer when it's too hot, the best time to encounter wild animals is in the morning or in the evening when the temperature is lower. Besides, in the morning you will have the best light of the day and the softest colors. In the late afternoon just before sunset, you will again have magical light and smooth colors.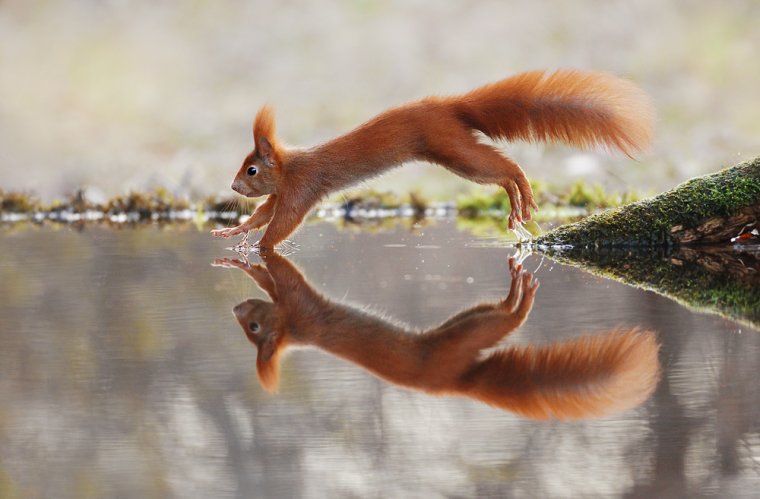 Camera Body: Canon 7D, Lens: Canon 100-400, Shutter Speed: 1/2000, Aperture: f 5,6, Focal Length: 400 mm, ISO: 800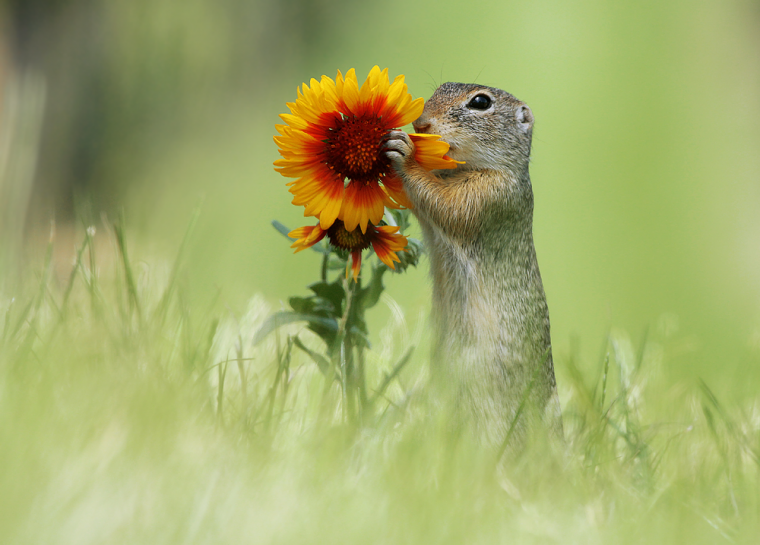 Camera Body: Canon 60D, Lens: Canon 100-400, Shutter Speed: 1/500, Aperture: f5.6, Focal Length: 360mm, ISO: 500
Mistake #2: Not being patient
As a wildlife photographer, I have spent many hours sitting in my hide to photograph many different wild animals and one thing that I've learned over the years is: Be patient and do not chase the animals, let them come to you. I would definitely recommend to buy yourself a hiding tent if you want to photograph timid wild animal species. A hiding tent maximizes the chance to get really good wildlife shots, because while you are sitting in a hiding tent you will be invisible for the animals and that's a big bonus.
Try to focus on an animal species which you can find near around you, maybe you can find some roe deer in a field, a fox den or some squirrels in the forest. The more you know about a certain animal species the better your images will be. Studying wild animals will probably require a lot of patience, but trust me it will pay off in the end.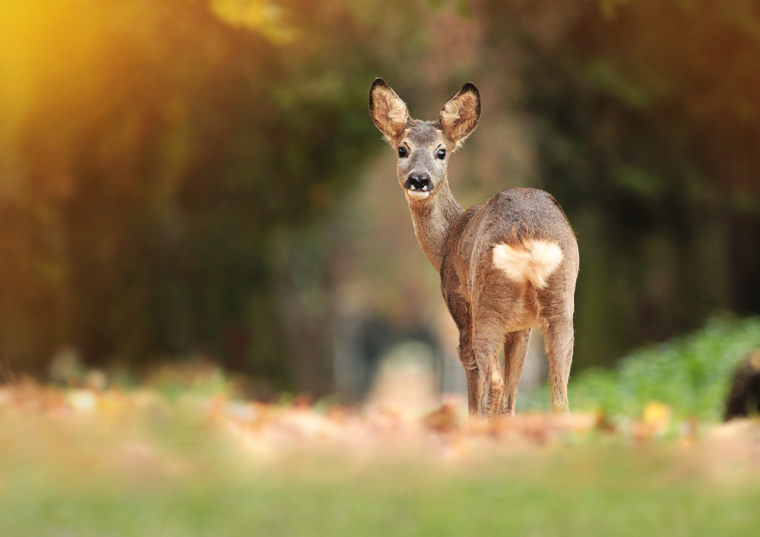 Camera Body: Canon 60D, Lens: Canon 100-400, Shutter Speed: 1/800, Aperture: f 5.6, Focal Length: 400mm, ISO: 400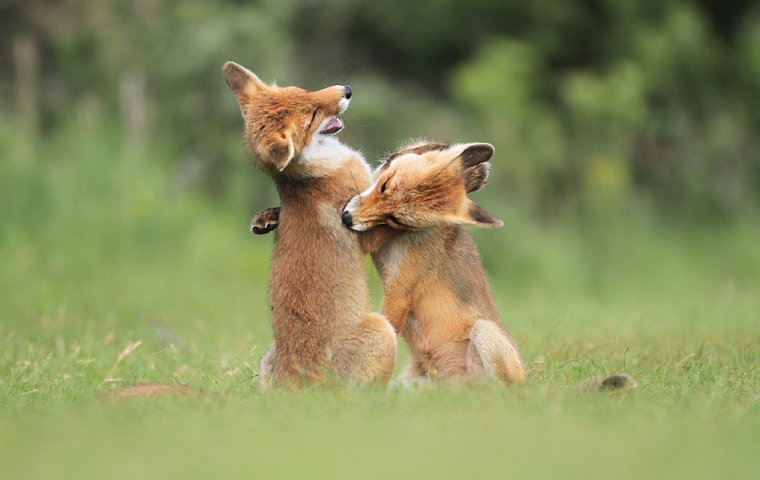 Camera Body: Canon 550D, Lens: Sigma 120-300, Shutter Speed: 1/1000, Aperture: f 2.8, Focal Length: 300 mm, ISO: 800
Mistake #3: Not being on eye-level
If you photograph wild animals always mind to leave enough space for the subject to look into. Your shot will look much more professional and interesting. Get a low point of view and always be at eye level with the animals to get into their fascinating world. So move the subject away from the center to give a calm feel to the picture.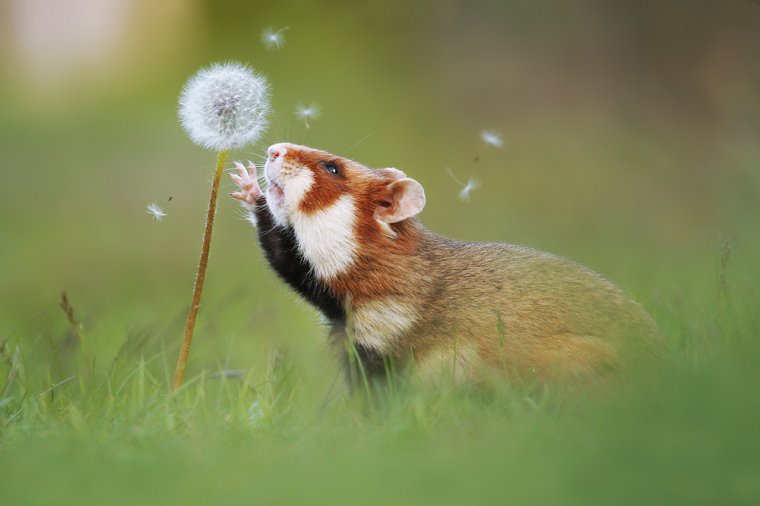 Camera Body: Canon 7D, Lens: Canon 100-400, Shutter Speed: 1/500, Aperture: f 5.6, Focal Length: 400 mm, ISO: 400
Mistake #4: Not isolating your Subject from the Background
A messy background can just ruin your wildlife image, I always try to get my background as clean and smooth as possible, because if your background is blurred your subject will just stand out more.
Isolating your subject from its surrounding can be achieved by using the minimum aperture value your lens can provide.
As always, I hope you liked reading my tips and that you have found the ideas in this article useful! Happy shooting and never stop exploring! See you next time!
All images by Julian Rad.
The following two tabs change content below.

Julian Rad is a self-taught award-winning wildlife photographer, who was born in Vienna, Austria in 1991. When he bought his first camera at the age of 20, he found an expression for the fascination he had about nature & wildlife. He already had many publications in national and internation magazines and newspapers (New York Post, Daily Mirror, Daily Express, The Times, GEO, Digital Photographer Magazine...). He has won several photo competitions such as the comedy wildlife photography awards in 2015.