How to work with Strike a Pose: Fixing Skin Tone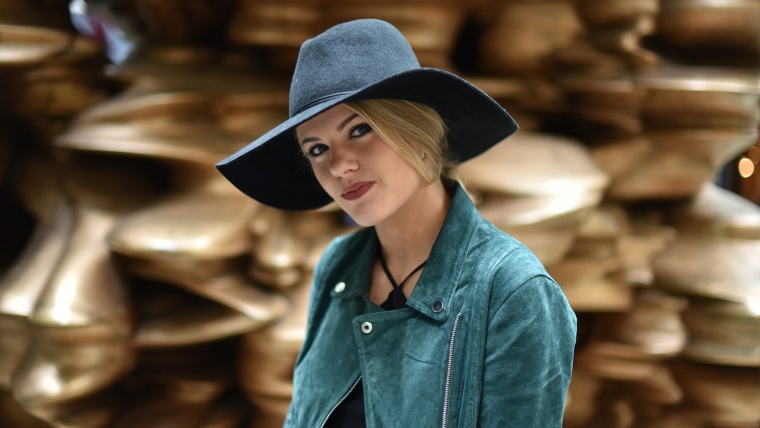 How to work with Strike a Pose: Fixing Skin Tone
www.sleeklens.com
Hello! Today we have a short tutorial on how fix skin tone and blemishes, using the "Strike a Pose Workflow" by Sleeklens.
So, two of the most common problems that you will find with photos, is that sometimes the subjects appear to have a red or a green skin tone. For now I will start with a photo where the subject appears to have a red skin tone.
The photograph that I will start with is about a little girl that appears to have a reddish tint to her skin tone. There are two ways to go about fixing this with the "Strike a Pose workflow", the first being a preset that can be applied to the entire photograph.
Start by scrolling through the presets and select the preset named Color Correct – Fix Red Skin. Once applied, you will see that it takes a bunch of the red out of the picture. Basically, when you use Color Correct – Fix Red Skin, you are applying a preset that has a green undertone. Because green and red are on opposite sides of the color wheel, they tend to cancel each other out.
Now go back, I will show you a second way to do this. Let's say that your entire photograph isn't red, but a specific area is, maybe on your subjects cheeks or forehead. For that, we would use brushes.
So, we will now go into our brushes and scroll down to the "Strike a Pose" brushes. In the Strike a Pose COLOR brushes we will select the one called Fix Red Skin. Once I have that highlighted, you can look at the colors and see that it will show a light mint green color, which will cancel out that reddish tone. So, as you can see, if you had a photo where you wanted to keep the reddish tone in the background, but get rid of it on your subject, the brush comes in really handy for that.
Once I have highlighted the areas that I want to affect with my brush, I will adjust it just a little by turning up the exposure and saturation. If you don't feel that you have pulled out enough of the red, you can click NewNew, and go over the areas again with the same steps, using the panel to make adjustments to exposure, contrast, saturation, etc. As you go along. Just keep in mind, that you don't want to go too far with the brushes, making the skin turn green.
So, in the before and after of the image that I am using you can see That we have taken some of the red tone out and added a little bit of light to our subject's skin, but kept the red tint in the background.
Now, I will show two ways to correct green skin tones. In the photo that I am using for this one, you can see that it really does have a green tint to it.
The first way, just like before, is to go to the presets and this time select Color Correct – Fix Green Skin. Again, this preset will apply the color correction to the entire photo, this time with a red tint, canceling out the green. If after using this preset, you don't feel like you've taken enough of the green out, you can go into the colors tab and adjust the preset by lowering the green a bit under saturation. You could go into hue and change the hue of the green.
The second way to fix the green tone in the photograph is by using the brush.
When you go into your brushes, select the Strike a Pose – Color – Fix Green Skin brush. With this brush, we are going to do the same thing that we did before, when we fixed the red tones, by running the brush over the areas of skin that you want to be affected. With the image that I am working with, I'm going to run the brush through some of her hair as well. Even though it isn't the subject's skin, it has that weird green look to it. Now when it comes to fixing skin, the brushes aren't as strong as the presets are, but then again, you don't want to use the preset, if you're just trying to affect a specific area like the face.
While making your corrections, don't forget that you can make adjustments in the panel, to get the color, brightness and other parts just right. Like in the photo that I'm working on, I will move the color up just a bit so it's a little darker. I will also turn up the saturation and exposure a little to brighten.
Now I am going to zoom into her face to show the before and after. It has made quite a difference, as we have neutralized that green skin that she had before. If you want to adjust even after using the brush, you can use your navigator to change the saturation of the colors some, maybe turning the green and yellow down a little more and adjust the hues a bit. The effect of my image now looks much more balanced.
So, now that we have gone over how to fix red skin, the next thing that I will do is show you how to remove blemishes.
For this example, I am using an image where my subject has some blemishes on her face. The way we will fix this is by using the Spot Removal Tool.
To get started, click on the Spot Removal Tool and apply it to a nearby area that doesn't have a blemish, it will use a sample of that area to apply to the blemish. Next, apply the tool to the blemish areas, adjusting the brush size, opacity, feathering, etc. As needed with the sliders in the panel. A lot of time you may find that a subject that has acne or blemishes is that they sometimes have an uneven skin tone, so we have a brush that as well, called Even Skin Tone.
Now, go into your brushes and scroll down. Once you get down to the "Strike a Pose" brushes, we are going to go with the brush named FACE – Even Skin Tone. Once that is selected, simply run your brush gently over the face, making adjustments to the exposure and whatever else you may need as you go. Once I have gone over, I will click on New and repeat the same process one more time to be thorough. The after effect of my image shows that we have evened out the skin tone and have gotten rid of the blemishes.
Sometimes you may notice that people with acne or blemishes often tend to have redder skin. In the image that I am working with, my subject appears to have some of that around her nose and eyelids. There is some red on her cheeks, but that looks like it is just blush, so I will leave that.
So, to address the red around her nose and eyelids, I will go back into the "Strike a Pose" brushes and select the Fix Red Skin brush. Since we are applying to smaller areas for this, You will probably want to make the brush a little smaller. Then, simply run it over that areas that appear to be red. For my image, I will turn the saturation down some and the exposure up a bit to help. So, we have evened out the skin tone, added light to the subject's face and removed the blemishes.
That is how you can use our "Strike a Pose Workflow" to correct skin and blemishes. I hope you enjoyed this tutorial and will go try it for yourself soon – Don't forget to take a look at our tutorial on how to enhance facial details using Strike a Pose Workflow!
The following two tabs change content below.

Liz Kaneda is a professional photographer originally from Philadelphia, Pennsylvania. She earned her bachelor's degree in Film and Photography from Temple University of Philadelphia, and has spent the last few years working as a freelance portrait, food, and product photographer. Taking a hiatus from freelance work, she currently resides in Leeds, England while working on her masters in Photography and Media Culture at the University of Leeds. Her main area of research is in the representation of mental illness in the media and the associated stigma. Her university research and photography practice aim to change the representation of mental illness, shed a positive light on mental health, and help erase the stigma. She spends her free time blogging on all things media culture, and taking portraits of her dog, friends, and any interesting people she meets along the way.